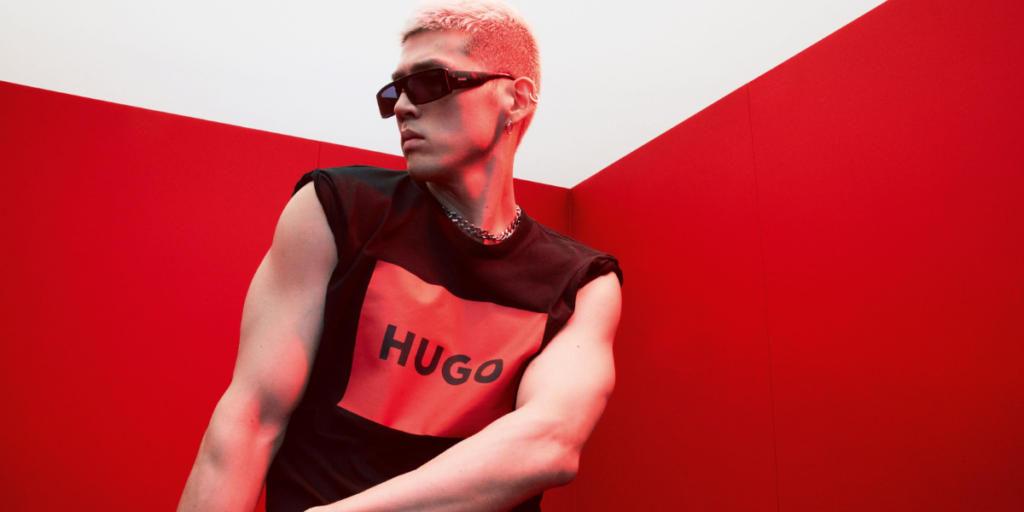 On January 26, Big Matthew of the K-pop group KARD dropped a post on Instagram announcing himself as the face of HUGO's newest campaign for their Spring/Summer 2022 line, #HowDoYouHUGO.
The Face of #HowDoYouHUGO
As part of the campaign, Big Matthew, also known as BM, shows off his cool dance moves for fans and HUGO lovers alike in a one-minute film shot by acclaimed fashion photographer, Mikael Jansson. Sporting the line's crew-neck t-shirt with the eye-catching HUGO logo, he proves that style is what you make of it, capturing the campaign's message of inclusivity and unconventionality perfectly.
An All-Star Cast
Alongside Big Matthew, the campaign features a star-studded cast, filled with celebrities known for their ground-breaking work within their respective industries. The line-up includes American dancer Maddie Ziegler, South Sudanese model Adut Akech, and Guyanese-American rap artist SAINt JHN. Through this all-star cast, HUGO underscores the collection's unifying message: dare to live life on your own terms.
Dance the #HowDoYouHUGO Challenge
In addition to becoming the face of the campaign, BM teamed up with TikTok creator Vik White to choreograph a dance challenge, also using the hashtag  #HowDoYouHUGO. The challenge is set to the upbeat and move-inducing song "Body Movin," a track from BM's first solo EP, THE FIRST STATEMENT, released in 2021. The singer posted his version of the challenge on TikTok in the same sleek outfit he was seen in during the campaign film. In addition to Vik White, other notable TikTok creators like British dance troupe Diversity, South Korean artist Heyoon Jeong, and fellow campaign cast member and dancer Maddie Ziegler have participated in the dance challenge. 
As HUGO continues to rebrand in the hopes of targeting a younger audience, this new collection provides a refreshing and exciting example that they are headed in the right direction.
Looking for the latest in K-pop fashion news? Check out Valentino's fashion film featuring NCT's WinWin and EXO's Lay here.