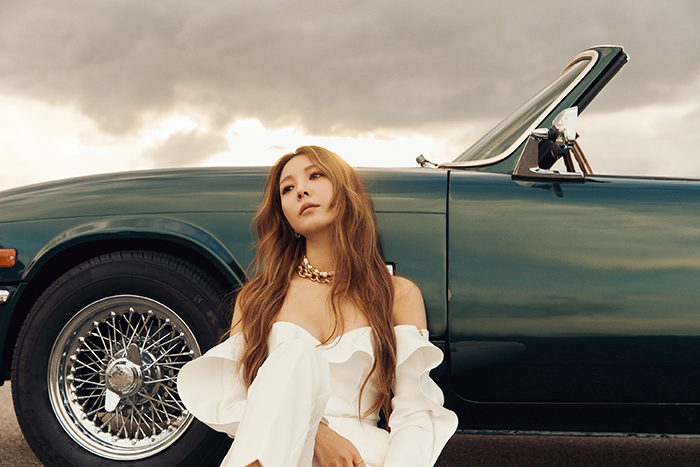 By Davonna Gilpin | @DavonnaDarling
"It requires great courage and challenge to take the road not taken" the 2020 Mnet Asian Music Awards kicked off their tribute to K-Pop pioneer and musical icon BoA. "Here is a girl who courageously stepped into a world that no one has ever been to."
As BoA and her juniors danced through a brief medley of her greatest hits, it barely encompassed the sheer impact BoA has had on the Korean music industry, nor the hardships she had to endure as she broke down barriers and helped pave the road less traveled.
The Early Years
In 1998 at the ripe age of 12, Kwon Boah followed her older brother to his talent audition for SM Entertainment. While her brother didn't make the cut, the judges were intrigued by Boah and even more impressed by her dancing. After two years of rigorous training (including learning Japanese and English), and a 3 million dollar investment, Boah was deemed ready by SM Entertainment founder Lee Sooman to become the company's first solo woman pop star. Now going by stylized stage name BoA, she recorded her first album at age 13 while still attending her eighth grade middle school classes. Two months shy of her 14th birthday, on September 3rd 2000, BoA made her debut on SBS' Inkigayo with her lead single "ID; Peace B."
She was an instant success: intense choreography, stable vocals, and a sweet, charming personality made BoA the darling of the K-Pop music industry. As originally planned, SM Entertainment pushed BoA into Japanese music market, first testing the waters with a mini-album that sold moderately well. Knowing the best way to break into Japan was to integrate into their society and master the language, SM and BoA's parents decided to have her move to Japan full time for a year, and withdraw from school.
At age 14, BoA found herself all alone in a foreign country, unable to fully speak the language or make friends. Adding to that hardship, when she traveled back and forth from Korea to Japan, she went from being a popular idol in her home country to being a nobody in Japan, which caused her emotional distress and damaged her self-esteem.
Needing to recoup the large investment SM made into her career and impress the company's investors, BoA endured intense pressure to be successful in Japan. When the Japanese music label Avex, wanted to back out and consider BoAs Japanese debut a dud, Lee Sooman put all his faith into BoA to keep it going. "I said they won't find anyone like her in 10 years, that's how amazing she is" he recounted in a sit down conversation with BoA. That conversation, a defining moment for BoA and SM in hindsight, persuaded Avex to continue their partnership.
Though she also thought of giving up and going back home, she decided to push through, became fluent in Japanese, and in 2001 released her debut Japanese LP 'Listen To My Heart.' With this album, BoA became the first Korean artist to ever sell one million copies in Japan. Endeared by BoA's dedication and hard-working determination, she quickly won over the Japanese general public, which many credit to helping warm Korean-Japanese relations in the early 00s.
"When BoA became a hit, Japanese kids wanted to come to Korea, [they] watched BoA and thought of Korea as a country where such an amazing girl lives," recalled Lee Sooman as he and BoA reminisced on their 20-year journey together on her reality show 'Nobody Talks To BoA.'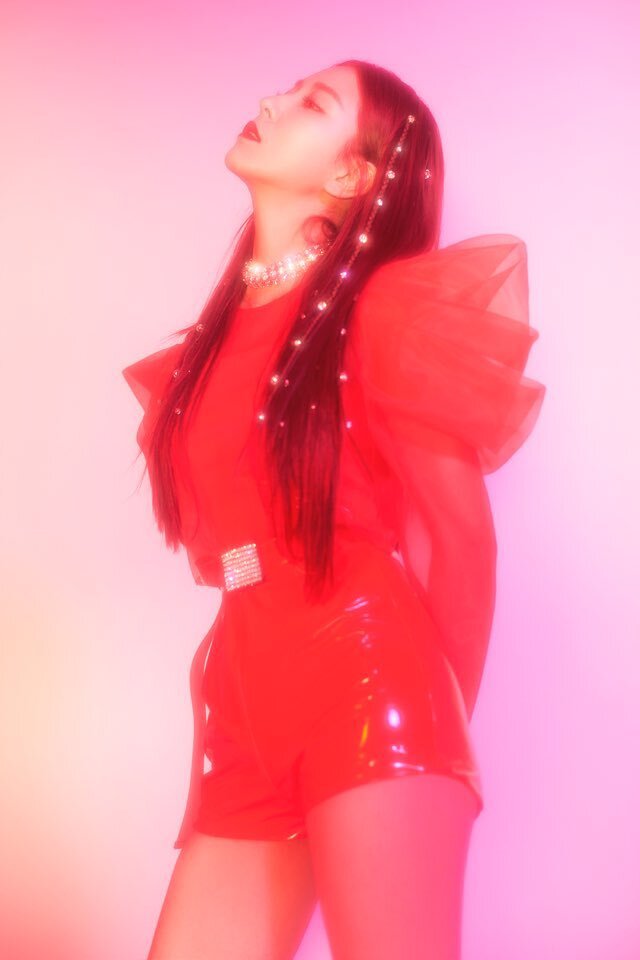 Rise to Success
BoA was now a certified superstar. In 2002, she made her first comeback in Korea with the album No.1, sold over 500k copies, and the single of the same name became one of the year's best selling songs.
Her song "Every Heart: Minna No Kimochi" became the ending theme song to the widely popular anime Inuyasha, which introduced her to a whole new audience of avid anime lovers all over the globe. She continued topping charts back to back in both countries, including two more million-selling albums, Valenti in 2003 and Best of Soul in 2005 in Japan. She was a headlining performer at the national festival for the jointly Korean-Japanese hosted FIFA World Cup in 2002, dined with politicians from around the world, attended major global events such as the Cannes Film Festival, and collaborated with fellow global superstars including Koda Kumi, Britney Spears, and Westlife.
Due to her large global influence and spread of Korean pop culture, BoA was recognized and awarded by the South Korean government.
As she grew in age, BoA also wanted to grow in her musicianship and began to explore different aspects of being a performer and a woman. A true counterpart to her American peers Britney Spears and Christina Aguilera, BoA felt stifled and held back by her "baby BoA" image and started to lean towards a more age appropriate sound, edgier look, and sexier choreography. She was met with push back from Lee Sooman, but argued her case and even bargained to stay more covered up if she could "shake [her] hips a lot". This image change played a prominent role in her next two album releases My Name and Girls On Top and though the media outlets wondered if this would mean a decline in BoA's popularity, BoA was not too worried about it. 
"I really hope people can accept me as a more mature BoA, both when it comes to my outer appearance and also when it comes to my songs" she told CNN Talk Asia. "…what can I do? I just keep growing up! I can't stop that from happening."
Despite the uncertainty, both albums were well received by the general public becoming best-selling albums in 2004 and 2005 respectively allowing BoA to continue her string of commercially successful hits.
BoA started writing her own music and worked on improving her vocal performance, knowing her Japanese audience held strong live vocal performances in high regard and wanting to challenge herself, she decided to hold her entire 'BoA: the Live 2006' tour without dancing. In tears after the first show in Nagoya, Japan, she addressed the audience about her decision, "Providing great performances without any dancing…to me…was like a big [assignment] that I must finish before my life as a teenager ends."
Although she was on top of the world in her professional career, BoA had always expressed her desire to have normal experiences like other girls her age. Since she had dropped out of school to pursue her popstar dreams and only had her staff and dancers as friends, she wanted to gain more life experience. After turning of age in South Korea, BoA thought seriously about taking a hiatus to attend college in the United States, but she never had the chance. As BoA was thinking about slowing down, SM Entertainment was planning to take BoA's career to new heights.
Breaking into the American Music Industry
Heading into the late 2000s, BoA and Lee Sooman set their sights on an even bigger goal: breaking into the American music industry. Once again, they began walking the road less traveled, but this time armed with a number of record-breaking achievements and a shining reputation to back them up.
By this time in late 2007/early 2008, SM Entertainment had debuted a multitude of successful groups like TVXQ, The Grace, Super Junior, and Girls Generation. Quickly following BoA's footsteps, TVXQ also debuted in Japan and were able to build on her success, having it a bit easier than she did years prior.
With her junior artists holding it down in Korea and Japan, BoA moved to Los Angeles, California and got to work right away on her debut American album. Since she did not have an American music label to support or help financially back the process, SM and Lee Sooman used every connection they had to build the best collaborative team around BoA. Which led to them opening SM USA, an American branch of their Korean operations to support BoA's expansion. She brushed up on her English and started to once again work her way from the bottom up. BoA, SM, and her team of producers, songwriters, and choreographers began to craft her album.
Lee Sooman told press at the press conference for BoA's US advancement titled "Best of Asia, Bring on America," "I think this will be something historical that no one, but BoA can do."
She closely collaborated with Grammy award-winning producers and songwriters, including Sean Garrett and Henrik Jonback, who both found success working on music for Janet Jackson, Kylie Minogue and Britney Spears. It was the Jonback produced single "Eat You Up" that became the first release from her US debut album—an R&B influenced EDM track style that was trending in the American market at the time. Released in October 2008, the song received regular rotation on Music Choice stations and became the first music video to be played on MTV K, MTV's channel aimed directly at Korean and East Asian audiences. "Eat You Up" peaked at #8 on Billboard's Dance Club Songs charts where it stayed for 12 consecutive weeks.
She followed "Eat You Up" with the singles "I Did It For Love," "Energetic," and "Girls On Top"—an English version of her hit song from 2005. BoA released her self-titled 12th studio album on April 4th 2009. To promote, she performed at the iHeartRadio Jingle Ball festival and headlined San Francisco Pride along with Solange Knowles. The album reached the Billboard Top 200 peaking at 127 making her the first Korean artist on the chart.
Although BoA's American album did not receive a lot of commercial success, BoA is credited for helping push the Korean Wave in the United States. She introduced a new audience to Korean pop music, which, as Lee Soo Man stated to her in their more recent sit down, made it easier for the artists who came after her.
BoA had a hard time in the US and since breaking into the American music industry is tough, she has often wondered if she was wasting her time. When she expressed her worries and difficulties to Lee Sooman they decided to wrap everything up and go back to South Korea.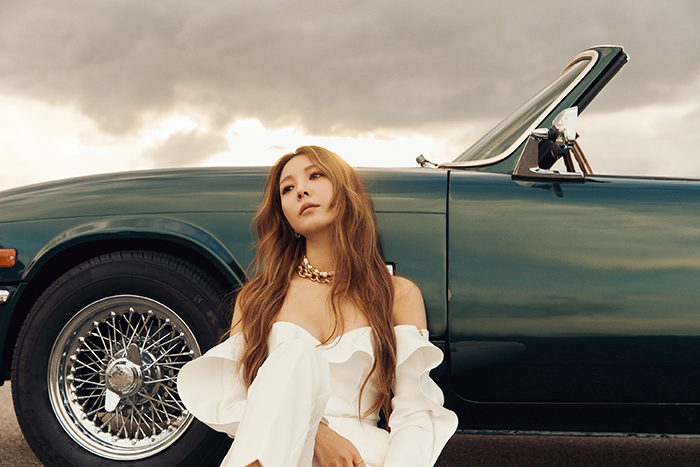 A Lasting Legacy
After returning home in 2010, BoA continued releasing music in both Korea and Japan, and toured the world—both solo and with her label mates at SM Entertainment. As part of the 2011 SMTown tour, she became one of the first Korean artists to perform at Madison Square Garden in New York City. A milestone in her career and a wish fulfilled from the time she visited the venue in 2001 and expressed her desire to one day perform there.
She released her first Korean album in five years, Hurricane Venus, for her 10 year anniversary in 2010. Once again re-inventing herself with a more mature, avant-garde concept, BoA proved she could stay on top even after such a long hiatus.
In 2012 she released the album Only One, including the self-produced title track that went viral for its performance and lyrical hip-hop choreography. The song shows off a softer side to BoA who wanted to switch up her image by singing a love song that suited her voice. The choreography was made in conjunction with Emmy-winning choreographers NappyTabs and dance team S**t Kingz. While performing the song on stage, BoA shared the spotlight with her junior colleagues by inviting them on stage to dance the couples choreography with her at the song's climax, most frequently with Sehun (EXO), Taemin (SHINee), Eunhyuk (Super Junior) and Yunho (TVXQ).
In 2015 BoA won her third Daesang (Album of the Year) award, 10 years since her last, at the Seoul Music Awards. A validating moment for BoA and the album Kiss My Lips, which she fully wrote and composed herself and took her three years to complete. In 2016 she was awarded the President's Award at the Korean Popular Culture and Arts awards.
BoA also decided to expand her resume to include acting, making her a certified triple-threat. In 2013, she starred in her first Hollywood role in the dance-focused film Make Your Move alongside Dancing With The Stars' Derek Hough. At home in South Korea, she acted in popular dramas in main and supporting roles.
BoA is Korea's best selling solo woman artist but remains humble and eager to help mold the newer generations of K-Pop idols. She became a judge and mentor on popular shows like K-Pop Star, Produce 101, and The Voice of Korea—the latter of which she mentored the winning contestant.
After constantly changing herself since her teenage years, sacrificing her normal young adult experiences, and enduring the aching sense of loneliness that comes with being the first, BoA, at 34, feels comfortable and confident in herself and her status.
"If one says that I had spent my 20s mistaking myself for an adult, my 30s feel like I truly became one," she told Vogue Korea in August 2020. "There are a lot of things that I can confidently enjoy through my own power. I'm more relaxed, I have friends, and I'm stronger than before, but my body is still young."
She is now a director at SM Entertainment and uses her own experiences and hardships to offer advice and resources to her junior colleagues, helping them take care of their mental health.
In 2020, to celebrate her 20th anniversary, BoA released her 20th studio album Better. She premiered the performance for the single of the same name at the 2020 MAMA awards, where she also took home the Inspiring Achievement award, solidifying her as a musical pioneer alongside previous winners: Quincy Jones, The Pet Shop Boys, and Janet Jackson.
20 years strong, with no signs of slowing down, BoA addresses all of the support she's received over the years in her Thanks To section for Better. "This album, which will be a milestone for you all and myself, I think it will pay back our time together. And with this, I take one more step towards the next."