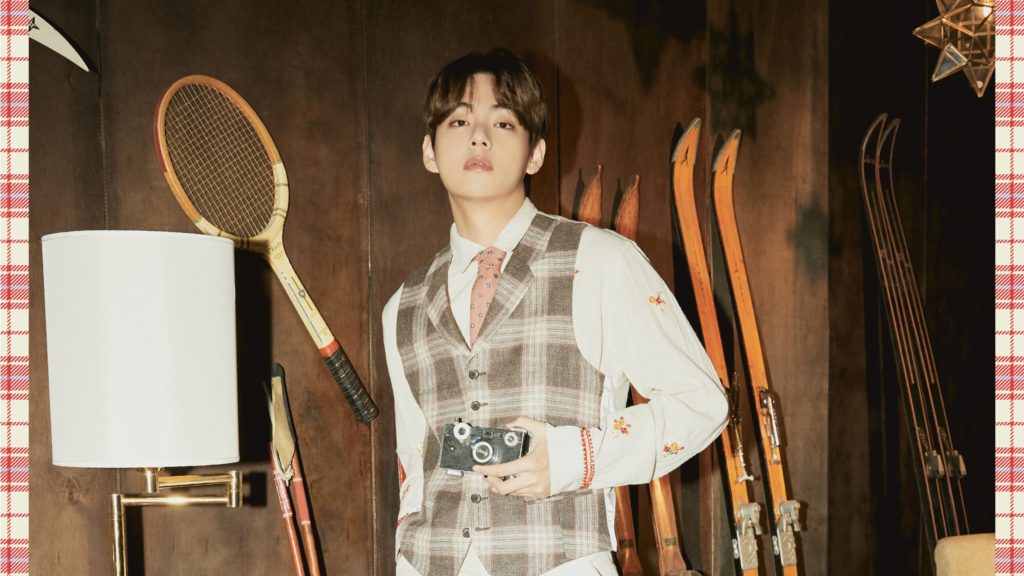 On December 24, 6 PM KST, BTS' V joined the holiday spirit with the warming ballad "Christmas Tree." The track is part of the original soundtrack from SBS's ongoing drama, Our Beloved Summer.
Our Beloved Summer
Our Beloved Summer is a coming-of-age romantic comedy currently airing on SBS and Netflix. Starring Kook Yeon-su (Kim Da-mi), a top-class public relations expert, and Choi Woong, a building illustrator portrayed by Choi Woosik, the show tells the story of two ex-lovers who filmed a documentary together in high school.
After years of dating, they broke up with the promise of never seeing each other again. However, ten years later when the documentary went viral, they were bound to meet and face the cameras one more time. With old emotions resurfacing, will their complicated history stop them from acting on their feelings?
It remains unknown whether Woong and Yeon-su will get back together, but what's certain is that being in the presence of each other has made them reminisce about their time as a couple.
"Christmas Tree"
"Christmas Tree" is a pop ballad with a soft melody and a delicate piano instrumental. A glimpse of the track played for the first time in the first episode which aired on December 6. It was used when Choi Woong (Choi Woosik) played a vinyl that included the ballad in his studio. The track's atmosphere blended perfectly with the series' story as it matched the wistful relationship between the characters. V's deep and raspy vocals gave a sense of heavy heart and longing as he sang "And I'll tell you / A million little reasons / I'm falling for your eyes / I just want to be where you are."
The lyrics of the track, along with V's unique performance, provided the much-desired comfort and nostalgic feeling of the holiday season.
Fans Felt The Warmth Of Christmas
Upon the release of the song, fans took to social media to show their love and support for the artist and the song.
An All-Rounder Artist
From breaking music records with BTS to debuting as an actor in 2016 with the drama HWARANG, and showing his love for painting and photography on social media, V is not one to shy away from sharing his diverse artistry with the world. "Christmas Tree" became the third time he has worked on an OST for a drama. He also dropped the track "It's Definitely You" with fellow BTS member Jin for HWARANG, and in 2020 he released the indie-pop ballad "Sweet Night" for Itaewon Class.
V's music catalog doesn't end there. He currently has fifteen songs registered under his name in the Korean Music Copyright Association including tracks like "4 O'Clock", "Scenery," "Winter Bear," and "Snow Flower." These tracks add to the singer's wide musical range and poetic lyrics, providing the listeners a sense of companionship and comfort.
V has opened up about working on his solo mixtape since 2020, making fans eager for his next project. Though we cannot predict when it will be released, it's safe to say that the future has a lot in store for the singer.
Listen to "Christmas Tree" on Spotify and Apple Music!
Want more? Check out EnVi's coverage on Jin's OST here!