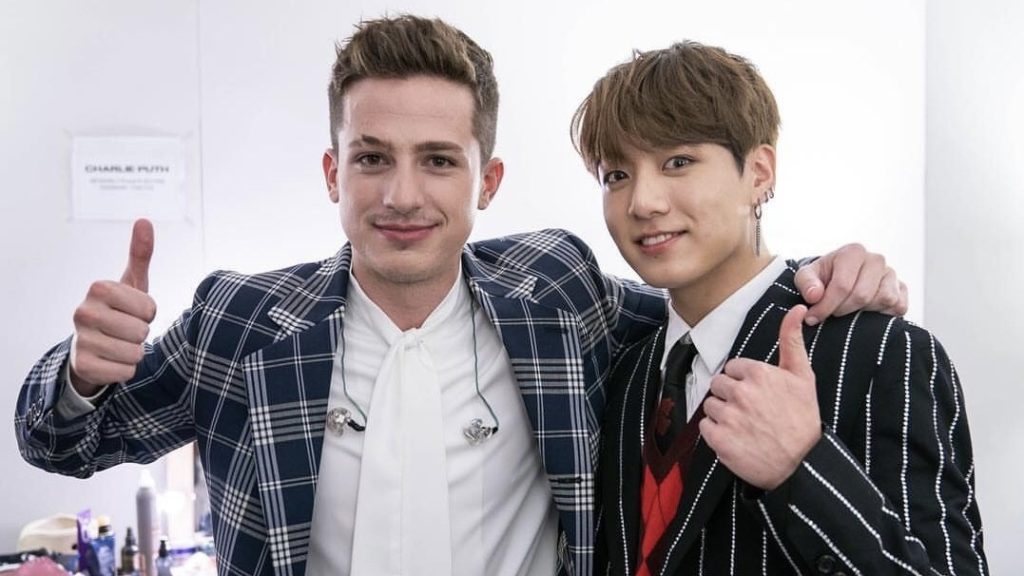 After days of speculation from ARMY, Charlie Puth announced a new collaboration titled "Left and Right" with BTS' Jung Kook via TikTok on June 1. The track is set to release on June 24 where the duo will return with mesmerizing vocals that are sure to draw listeners in.
Accumulating over 356.5K likes and growing, the TikTok has begun to trend with 250 videos posted under the sound in under an hour of the initial release.
Charlie Puth hinted at this collaboration earlier by referring to Iron Man and Jung Kook's birthday.
ARMY Celebrating
ARMY, BTS' fans, celebrated the announcement which came just two days after BTS' ninth anniversary FESTA video where the group revealed they will be on an indefinite hiatus. The group will use this time to focus on their solo activities.
Kicking off his solo activities with this single, Jung Kook is not wasting any time. With several worldwide trending hashtags on Twitter such as "#JungkookxCharliePuth" and "LEFT AND RIGHT IS COMING," ARMY continue to outpour their support for the upcoming single.
Previous Collabs
Sharing a mutual admiration for each other's musical talents, both Jung Kook and Puth have supported one another in the past. For BTS' 2017 Festa celebration, Jimin and Jung Kook covered the American singer's popular song "We don't talk anymore."
Following the cover, Puth arrived in South Korea to join Jung Kook at the MBC's Genie Music Awards in 2018 for a cover of "We Don't Talk Anymore." Puth also collaborated with BTS for a performance of "Fake Love."
In preparation for the stage, Puth and Jung Kook were seen playing with one another to ease nerves prior to the grand performance.
Vocal about his favorite artists, Jung Kook mentioned Puth in a V-Live in 2018 as well.
Many fans are excited to see what is in store for the artist. You can pre-save "Left and Right" on Apple Music and Spotify. Follow Charlie Puth and Jung Kook on their socials to keep up with the latest updates.
Want more? Check out our article on Jung Kook's recently released track "My You" here!