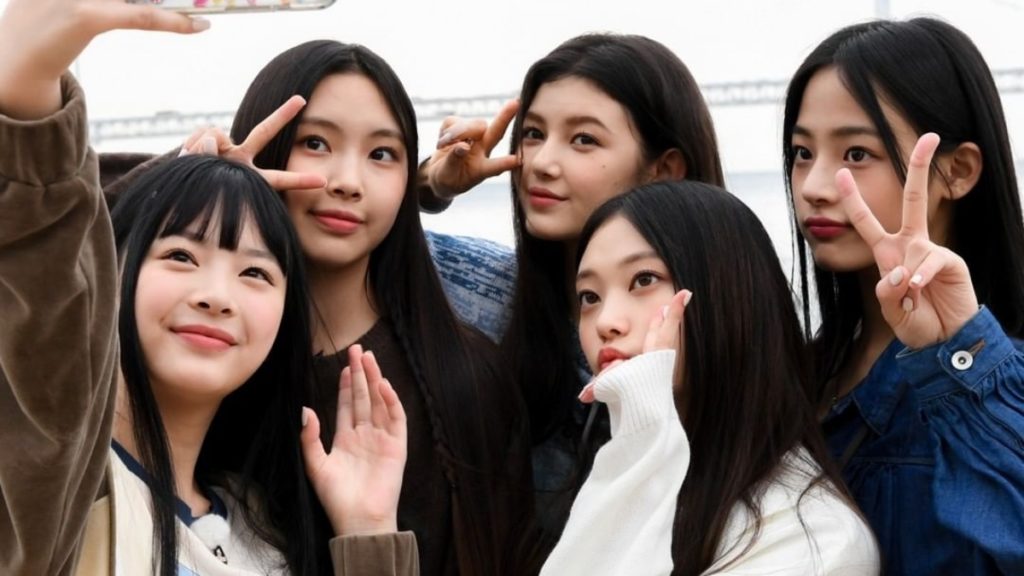 NewJeans, monster rookie K-pop girl group, held international attention after their debut in summer 2022. Two months after their music debut, NewJeans debuted into the variety world. Starting October 16, 2022, NewJeans are your personal travel guides in their first solo K-variety show—NewJeans Code in Busan. As they scan and locate QR codes that take them around Busan, the tour doesn't stop there. Completing missions, introducing landmarks and tourist attractions, and revealing a local's expertise are all part of the sight-seeing. In support of South Korea's bid to host the 2030 World Expo in Busan, the series dives right into the refreshing port city. To showcase all of the spots you just can't miss, a wild trip awaits in true 청바지 (jeans but also colloquially short for 청춘은 바로 지금부터, youth starts now) fashion.
Busan's Background
Busan is one of the most prominent cities in South Korea's history—in the past and in the making. As a large historical centerpiece, it was once the temporary capital during the Korean War and home of the Busan-Masan Democratic Uprisings. Now, as the second-largest city of South Korea, Busan is largely known for its cultural significance. Home to many popular K-pop idols like BTS' Jimin and Jungkook, Oh My Girl's Arin, and SEVENTEEN's Woozi, Busan is a musical birthplace and inspiration. Infused into pop culture, songs like "Busan Seagull" and "Busan Vacance" dedicate themselves to the attractive city.
With popular natural sites like Haeundae Beach, Gwangalli Beach, and Dongbaekseom, the vacation itinerary is neverending with hidden gems and popular places galore. As for eateries, NewJeans unlock the world of mukbangs that Busan never fails to replenish. Warning: cravings may occur.
A-T-T-E-N-T-I-ON on NewJeans
As NewJeans' first K-variety show, NewJeans Code in Busan sets off into revealing their off-stage friendship. For new fans, the show quickly identifies each member through their code. As members of the unnie line, Minji is the smart organizer, Hanni is the life of the party, and Danielle serves cute reaction. Meanwhile, Haerin is the quiet and quirky one and Hyein is the detailed prankster. While these personality codes act as a small guide on learning the members, each members' personality shines through the missions.
Although the "Code" in NewJeans Code in Busan certainly stands for QR code, it's also code for secret solo missions. In a battle to gain a mysterious reward, members must successfully complete the secret missions without arousing suspicion or getting the mission guessed by the other members. In an intense rivalry that only friends can muster, the show loops NewJeans into a world of suspicion, bribery, alliances, and hilarious accusations. Combined into ironic team missions, secret missions test their stealth in a wild effort to expose one another.
Hype (Boy) For Busan
Planning a trip to South Korea? Well, be prepared to have Busan situate itself near the top of the list through NewJeans Code in Busan. With a promise of ocean views and delicious chews, Busan doesn't disappoint in its wide net of attractions. Episode 1 introduces several of Busan's gastronomical signatures: dwaeji gukbap (pork rice soup), sundae (Korean blood sausage), and multteok (a Busan specialty rice cake dish). Mukbangs commence as NewJeans get a lucky break in trying their hand at feasting on these specialty dishes. Or in the unfortunate case of Danielle, it means getting a sample rather than a serving.
While food and shopping are often in separate categories to the average tourist, NewJeans introduce a Busan specialty that somehow merges both—Kkangtong Market. As "the first public market in Korea which was built in the 1910s," traditional markets are home to personal shopping sprees filled with foods and souvenirs. With travel recommendations that promise in aiding the fellow traveler, some tips are given by true locals. From exhilarating attractions like jet boats that take you on a ride up to 70 km (43 miles) per hour to the city tour bus that serves to be the most convenient way to sightsee through Busan, tips and trips go hand in hand in NewJeans Code in Busan. If the itinerary wasn't long enough, the show introduces hidden gems and scenic spots, like Oryukdo and Achi Island. The two places incite a breath of fresh ocean air.
Cookies: Episode 2 Preview
Set to release on October 23, 2022, Episode 2's sneak peek reveals an extensive go-cart track and water lights performance. But that won't be all. Through refreshing moments found throughout Busan, NewJeans are sure to explore more of the city in the upcoming weeks.
Hyped for future episodes? Stay tuned for more NewJeans Code in Busan content on Kocowa.
Interested in more ACT!ON content? Read our collection of 5 popular Webtoon-based K-drama picks here!