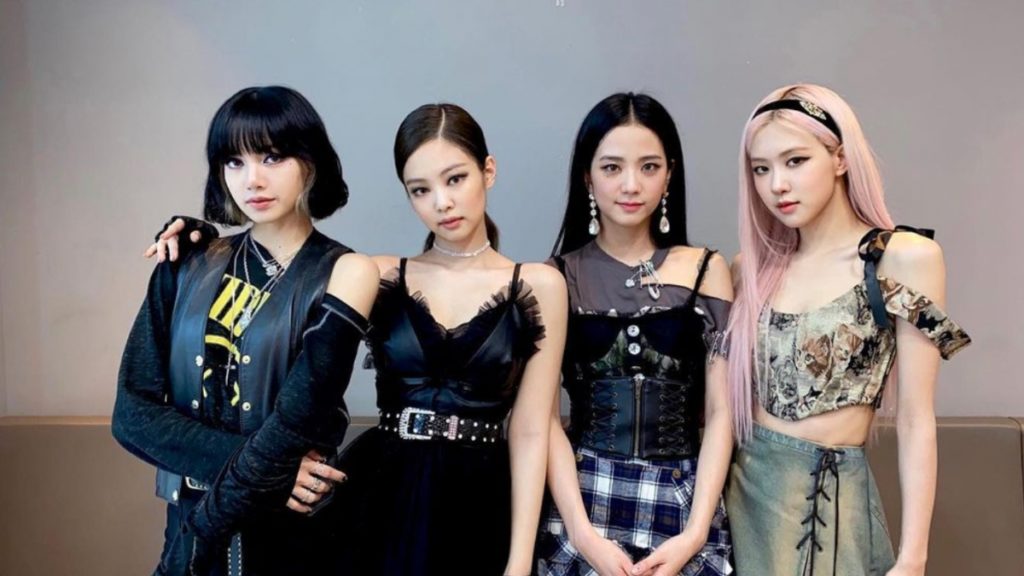 With memorable comebacks spanning over five years into their career, BLACKPINK have constructed an all-alluring discography. Covering various subgenres and popularizing the girl crush sound further into K-pop, the girls have sung love, heartbreak, and passion. Debuting with "WHISTLE" and "BOOMBAYAH" in 2016, BLACKPINK quickly rose to commercial success in South Korea and the United States. They quickly topped both the Gaon Digital Charts and U.S. World charts, making them the first girl group to do so.
Since then, BLACKPINK have consistently broken more records. With several EPs and albums over the years, BLACKPINK's popularity has skyrocketed both domestically and overseas. In 2018, "DDU-DU DDU-DU" debuted at No. 55 in Billboard's Hot 100. This made the song the highest K-pop girl group hit on the charts at the time. Then, the pre-release single "How You Like That" from THE ALBUM in 2020 reached over 660 million streams. Ranking over 13 million monthly listeners on Spotify alone, BLACKPINK have many amazing B-sides within their discography.
To celebrate their pre-release single "Pink Venom," EnVi shares some of our favorite BLACKPINK B-sides.
SQUARE TWO – "STAY"
Slowing it down with "STAY," BLACKPINK showcase a softer side to their sound with this acoustic ballad. Directed by Han Sa Min, the music video for this song has accumulated over 300,000,000 views. The song seeks to reaffirm the independence that lies beneath heartbreak. As the melancholic melodies bring listeners comfort, Lisa raps, "So stay, wherever that may be / When darkness comes sometimes, I'll be your fire." Taking on a different perspective to heartache, the girls waver on themes of self exploration and recovery.
SQUARE UP – "Really"
There is no doubt that the easy-going rhythm of "Really" makes this song a fan favorite throughout. When performed live, the energy that this song brings is unmatched as the girls bring their all. The bright pop sound makes this song perfect to listen to in the summer. As the third track on SQUARE UP, the synth-heavy instrumentals are sure to get your feet lifted off the ground. With its iconic lines ,this song is sure to lighten the mood with every play.
KILL THIS LOVE – "Don't Know What To Do"
Becoming the epitome of conflict, "Don't Know What To Do" brings listeners between the ups and downs of a breakup. Promoted on several music shows, it is the second track to their EP KILL THIS LOVE. With a dreamy beginning, Jennie and Lisa begin the song begging for time to stop. Rosé and Jisoo follow them in the second verse, elaborating on the loneliness that comes along with moving on. Acting as a straightforward confession, listeners cannot help but feel sympathy despite the cheerful instrumentals. The pre-chorus perfectly summarizes the song as Jisoo sings, "People change, just like me/On a pretty day like this/How is everything difficult?"
KILL THIS LOVE – "Kick It"
The energetic and fresh "Kick It" has a mix of rock and hip-hop with drum sounds. The mix allows the listeners to sense the emotions in the lyrics. Lyrically, it conveys the complex emotions after getting your heart broken and the idea of kicking out those feelings. As the song progresses, the girls conclude that once they completely move on, they will find themselves again.
THE ALBUM – "Love To Hate Me"
In 2020, BLACKPINK released their first full album, THE ALBUM, with eight tracks that explore the group's mature side. The album dives into more dance-pop elements with B-sides like "Love To Hate Me." It includes a distinctive bass sound mixed with a trap beat, with all-English lyrics. "Love To Hate Me" transports the listener into the essence of a toxic relationship. The four girls describe a love-and-hate relationship with their partner while concluding that it is best to be alone. "Wake up, yeah, makeup, maybe / I need you? Nah, I been good lately / Blowin' up, workin' busy / You ain't worth my love if you only love to hate me," they sing.
THE ALBUM – "You Never Know"
Shining light on a different perspective to stardom, BLACKPINK sang a heartfelt ballad with "You Never Know." With percussion and string-focused instrumentals, this song conveys the difficulties of overcoming hardships. Being the last track on THE ALBUM, the song brings the album to a close as the girls carry on a message to never judge others. With any shortcomings BLACKPINK has faced since debut, this song acts as an ode to carry on. Lyrics such as "I remember, so I'll be okay/Make flowers bloom in my blue room/I'll always be waiting," are just a glimpse into the depth of this song.
Stream these BLACKPINK B-sides on Spotify and Apple Music, and watch their music videos on YouTube. To keep up with the members and upcoming comeback releases check out their Twitter and Instagram.
Want more BLACKPINK comeback coverage? Check out EnVi's piece on "Pink Venom" here!