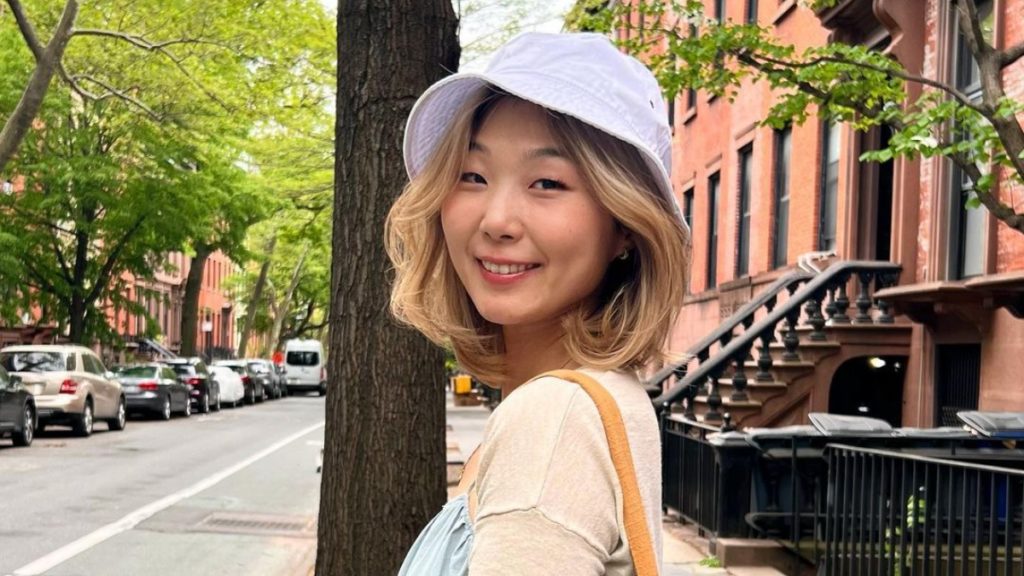 In the first quarter of 2021, attacks on Asian Americans soared due to displaced COVID fears brought about by the U.S. government. In New York City, this violence especially surged in subways. This posed a large problem for many Asian American and Pacific Islander (AAPI) community members who rely on it as their sole source of transportation. Food content creator Madeline Park of Cafe Maddy knew that there needed to be another, safer way to get around for Asian women, LGBTQ, and elderly people. In April 2021, Park would start Cafe Maddy Cab to offer free taxi rides. Since then, she has been encouraging more conversations about what influencers can do to help.
In an email interview with EnVi, Park shared valuable lessons from the project, her impression of working with Liah Yoo, and her hopes for the future.
The Starting Line
Although Park had a small platform as a food content creator, Cafe Maddy Cab eventually received over $250,000 in donations due to skillful sharing and tagging of celebrities, as well as community support. With the money, they have provided 7,800 essential rides until they briefly shut down in late 2021.
However, this May, Park relaunched the initiative, with beauty influencer and Krave Beauty founder Liah Yoo joining the project. Asian Pacific Community Fund, a nonprofit, have also sponsored them. Since then, the group has raised $86,880, totaling 1,968 safe rides.
A Community of Change
Cafe Maddy Cab started with $2,000 of Park's own money, so it is important to see how it evolved. Park wrote about how community support was a big factor in getting Cafe Maddy Cab going. She also highlighted other projects like hers, which first started during the pandemic, yet continue today.
"I've learned that communities in general, when they come together, can make a significant change. Some community-based projects going on within the Asian American community are Heart of Dinner, Send Chinatown Love, Soar Over Hate, and Womankind," Park wrote.
Aside from external support from media and other groups, internal organization was necessary to keep the project going, especially as corporate backers like Uber and Panda Express came into the picture. That is where Liah Yoo came in.
"Luckily with a lot of media coverage, Cafe Maddy Cab was met with a lot of resources and offers for help," Park explained. "If there was a challenge, it was deciding the right people and building the team that we could delegate the appropriate tasks to, which was greatly resolved once Liah joined our team to help us build out a team of professionals."
Working with Liah Yoo
While content creators are expected to stay in their areas of focus, both Maddy and Liah show that it is not only possible, but effective to use their platforms to advocate for issues that affect their communities. For Park, she explained how Liah's executive expertise allowed Cafe Maddy Cab to become more effective at meeting people's needs.
"It's been amazing working with Liah. Not only does she have a big heart for the Asian American community, her executive level experience at her company also translated into building our core team and delegating tasks," Park wrote. "Both of our social media platforms helped us fundraise and spread awareness of the violence against Asian hate and our project. My advice is that you yourself don't need a large social media platform to do good and make change."
The Drive Ahead
The project has slowed down a bit since the summer, which is really Park's goal. She wrote, "Our goal is to eventually not be needed as we were these past few years. We hope that eventually, America is no longer a place people walk around in fear because of what race they are."
That is a future we are all working for. But until then, Park understands the responsibility and importance of initiatives like Cafe Maddy Cab. She hopes that she will be able to provide an ongoing resource as well as source for inspiration.
"I hope that if you are Asian and have felt fearful commuting or being out in the streets of NYC, there is a sense of relief from knowing we exist, and there are more people trying to bring safety and good than there are people that cause violence. In a general sense, I hope it can encourage people to take action in their community," Park concluded.
You can request a ride or donate to the project on their website, https://cafemaddycab.org/.