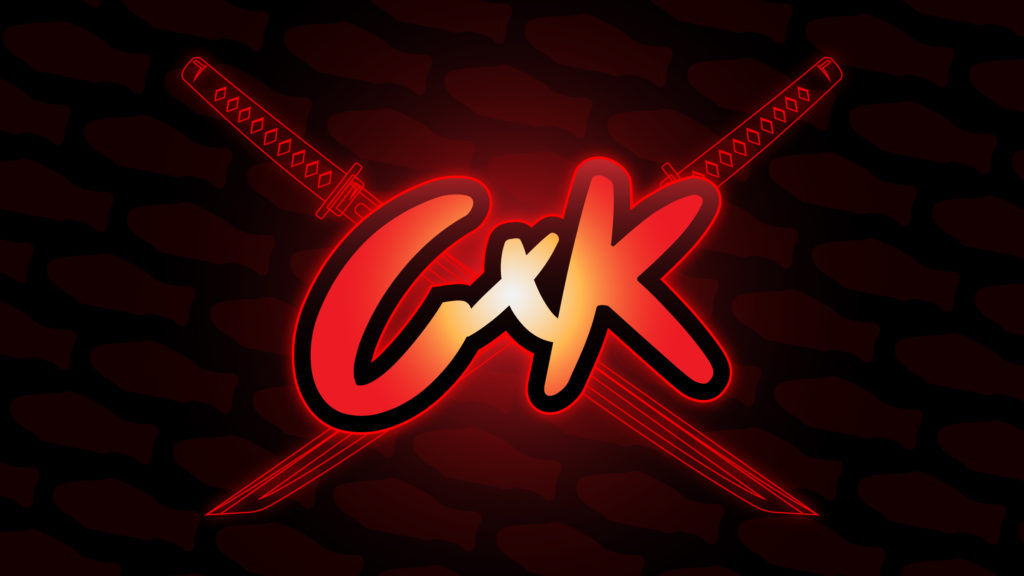 Have you ever heard of the ankle breaker? The Chosen One? Well, he is the Shogun himself, and his name is CoryxKenshin.
The Way of the Samurai
CoryxKenshin is a YouTuber located in Michigan and is skilled in interactive gameplay with a wacky sense of humor. In short, Cory plays video games for a living and has a blast doing it. He started from humble beginnings before he became the Shogun fans know today. From recording YouTube skits and scenarios in his parent's basement, Cory was on his way to paving the way for a new kind of entertainment on the large platform. "Blowing up" was something he could have never imagined.
Cory opened his channel on April 26 in 2009 and uploaded his first video on May 25 of that year. Since then, the Shogun has amassed over 12 million subscribers and nearly five billion total views, growing at an incredibly fast rate with each milestone he hits. Now, Cory averages about three million views per video within the first 72 hours, constantly making an impression on the trending pages and he doesn't seem to be slowing down anytime soon.
From where he started, how did CoryxKenshin get so big in such a short amount of time? The only answer is he follows the way of the Samurai. Cory didn't always record himself playing video games, but he found enjoyment in being creative with his editing and commentary and stuck to it. Occasionally, Cory would post videos indicating milestones he hit with an initial dream of making it to 100,000 subscribers, and soon after made it to one million…two million…then five…ten…. There is nothing in his way.
The Tribe
Cory has created a strong fanbase, officially named the Samurai. If Cory isn't at his best, he won't pretend he is. In fact, Cory is well known for taking breaks to take care of himself and his loved ones and isn't afraid to do so. But when he's absent, the Samurai tribe stays by his side waiting patiently, even if it's for nine months. When it comes to Cory's channel, he'll return with at least one million more subscribers waiting for him.
Over the 12 year life of his channel, Cory has gifted his fans with content like no other. To recap some of Cory's greatest moments, he compiles footage for his CoryxKenshin Highlights. These clips include his biggest jumpscares, hype gameplays, and the funniest interactions that made him shed a tear or two. To interact with the Samurai, Cory will take a moment to respond to the tribe through CoryxComments, each one showing a different side of him his audience can look forward to. Although Cory spends much of his time on camera in his recording room, he gives the Samurai an exclusive look at his skills in the kitchen. With every Cooking with Kenshin video, the YouTuber takes the Samurai along with him as he goes grocery shopping, washes dishes, and prepares meals his viewers can do at home.
Over time, Cory has received requests to react to horror short films on his channel. After all, it is his specialty. On August 31 of 2018, Cory took this interest to new heights and started his Spooky Scary Sunday series. As the name notes, Samurai can expect to see Cory reacting to the scariest clips they send him on Twitter every Sunday, or whenever he gets around to posting it. The creators he credits in these videos look forward to seeing Cory's reactions, and some have even added easter eggs of his merch and videos into the films. The tribe runs deep.
"Trendy Gamer Here"
There are a lot of gamers out there, but Cory shares gratitude for just how far he's come to be among the great. Among those who appreciate Cory's talents and excellence for his craft are Kevin Hart and his family. For his son's birthday party one year, Kevin Hart invited Cory to Los Angeles to play games with him and his kids for an hour, all expenses paid.
Cory stays on top of being the trendy gamer who plays all the trendy games, but his trends also follow in the thread. In his first lineup of CoryxKenshin gear, the YouTuber featured some of his most famous quotes "Get yo freakin' ankles broke!" and "Samurai slice that like button!" With a growing platform, Cory's collection also expanded into multiple merch drops. Other pieces include his love for Swedish Fish, variations of the katana sword, and his "up, down, up, down" introduction, a starting gameplay tradition. And of course, he couldn't forget his faithful companion, a thriving plant who has stood by his side, Momo. Because of his admiration for the late talented legend, Bruce Lee, Cory was given the opportunity to collaborate with the Bruce Lee Foundation on dropping his latest collection of merch.
No Limits
Even though Cory plays games for a living, he understands life isn't a game. While uploading quality content and letting loose with his audience, he often shares a few words to keep the Samurai grounded. From sharing his own experience of his upbringing and encouragement through trying times, Cory believes there are no limits. His life is a testament to starting from the bottom, but his influence is one deserving of the highest of praises.
You can catch up on Cory's latest content on his channel and follow him on Twitter and Instagram.
Want more? Check out how much New Edition has impacted pop music over the years.