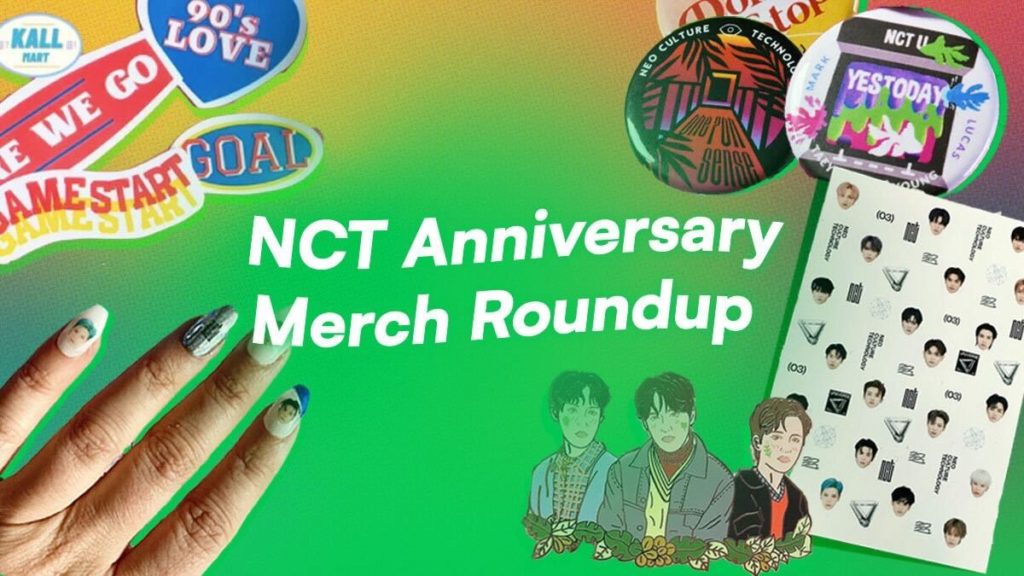 International K-pop group NCT has been making waves with their unique rotational concept since 2016. April 9 marks six years since the first NCT unit, NCT U, debuted with the double digital single "Without You" and "The 7th Sense." From the original six members to over 20 members from China, North America, Japan, and beyond, the global group has experienced enormous growth since their debut. To celebrate six years of Neo Culture Technology, here are six of EnVi's favorite fan-made merchandise across the eras!
NCT U Pinback Button Badges – DimensionCreative
These handmade pins pay homage to NCT U from their debut track, "The 7th Sense," to NCT 2018 Empathy and NCT 2020 Resonance. Perfect for bags, jackets, or lanyards, the colorful designs reference iconic scenes and lyrics from songs such as "Yestoday," "Make A Wish," and "Work It." NCTzens, NCT's fans, can buy a set of eight pins, or choose from their favorite options. Prices start at 2.00 USD, with shipping from the United States.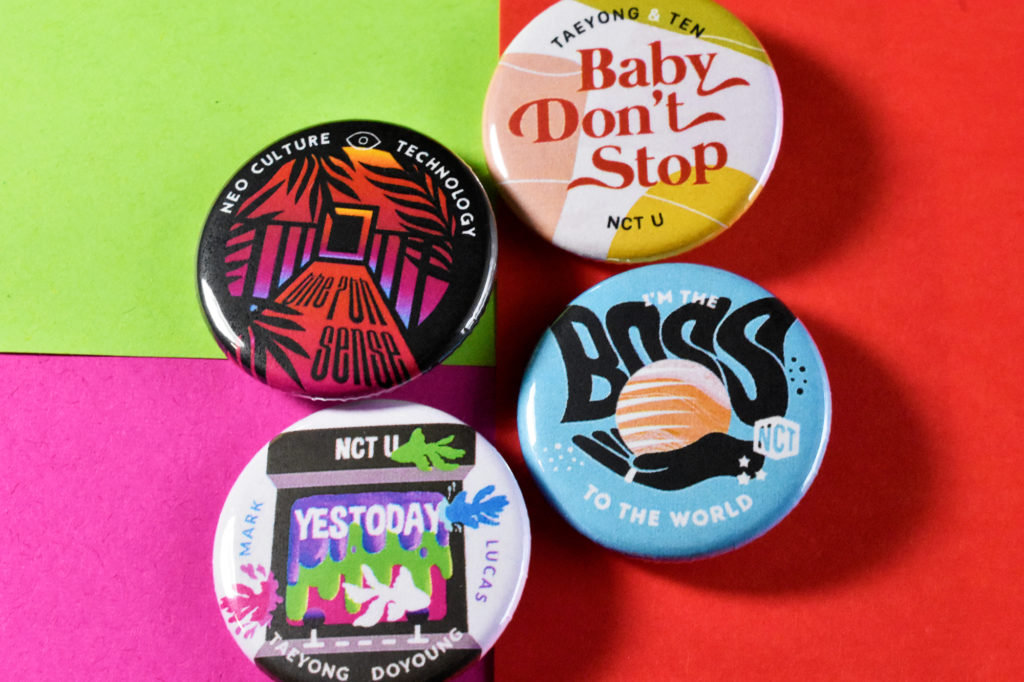 "Timeless" Enamel Pin – SmellyCatsu
An accessory as evergreen as the song itself, this pin depicts Taeil, Doyoung, and Jaehyun in the 2018 "Timeless" live video. The leaf design references the set where the vocalists sang the emotional ballad, which dates back to their SM Rookies performances. The handmade enamel pin is great for pinboards or accessorizing, and comes in two quality grades, starting from 10.80 USD with international shipping from Indonesia.
"90's Love" Stickers – KallMart
From their 2020 album NCT 2020 Resonance Pt. 2, these "90's Love" inspired stickers capture the essence of the beloved hip-hop title track. Paying homage to the music video's hockey rink setting, the sticker pack includes name tags, a hockey stick, and the song's signature lyrics. You can choose to purchase the sticker set starting at 2.00 USD, shipping from Hong Kong.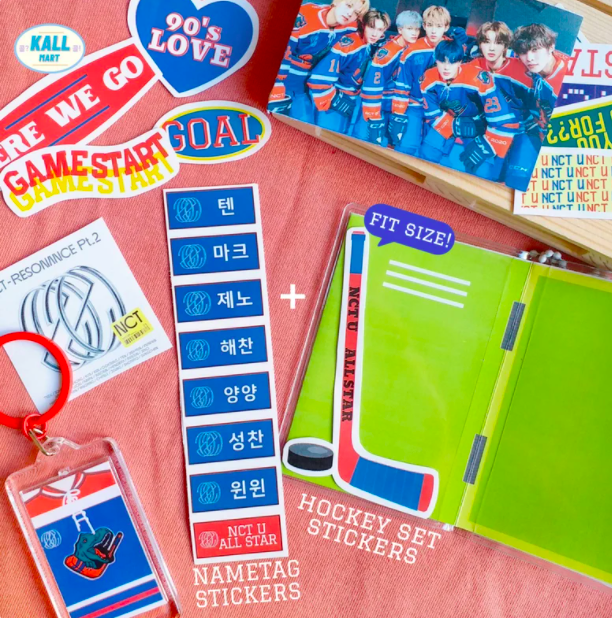 "From Home" Board Fillers – OoriSpace
Gaining inspiration from the heartwarming ballad, "From Home," these board filler pins show the core message of the song: "It all starts from home." Each stamp says "home" in each members' respective languages: English, Korean, Chinese, and Japanese. The last pin also includes the NCT house logo, which is seen in their web series, NCT Life. Collect these board fillers starting at 13.00 USD, shipping from the United States.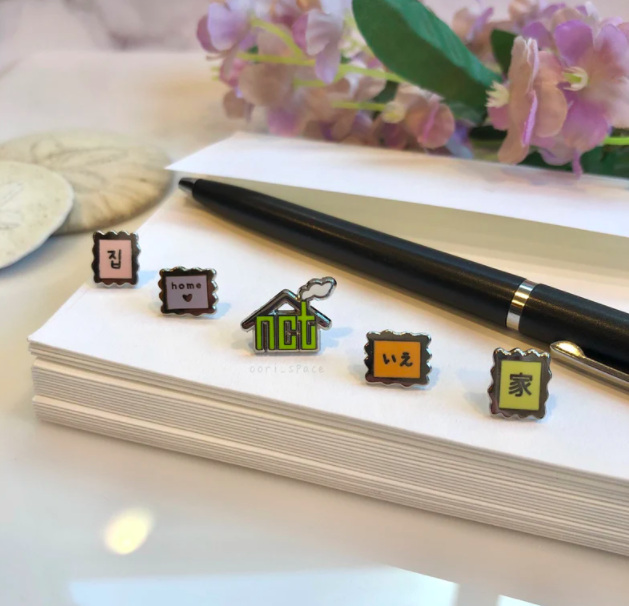 "Light Bulb" Vinyl Decal Stickers – amyology
Influenced by the vulnerable R&B track, "Light Bulb," these handmade stickers are shaped like an actual lightbulb with flowers inside. Shipping from the United States for 2.75 USD, this item is weatherproof and can be used to decorate your laptop, water bottle, or notebook.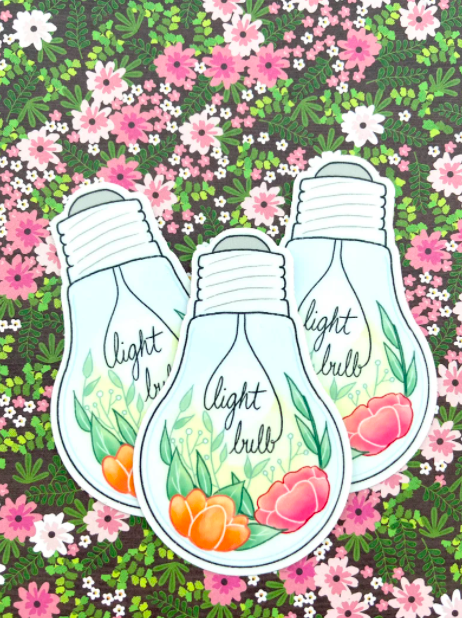 NCT 2021 Universe Waterslide Nail Decals – ButterFingersUSA
Try a little Nail Culture Technology with these waterslide nail decals. NCTzens can decorate a fresh manicure with NCT logos and mini portraits from NCT 2021 Universe. The handmaid decals work on gels, press-on, acrylics, or natural nails. They are available from the USA-based store with international shipping from 10.20 USD.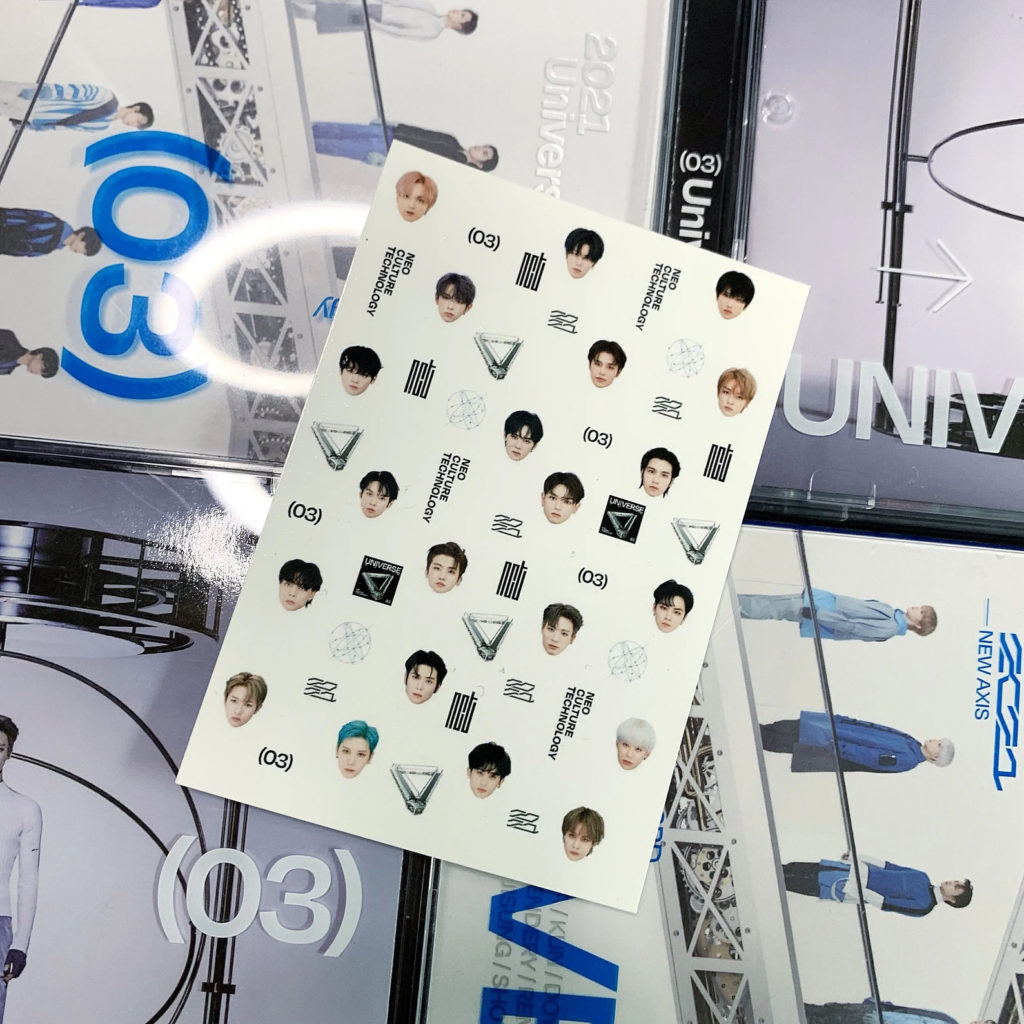 We hope you enjoyed this round-up of merchandise to commemorate six years of NCT!
Want to read more about NCT's 6th anniversary? Check out our latest Neo Culture Throwback piece here!