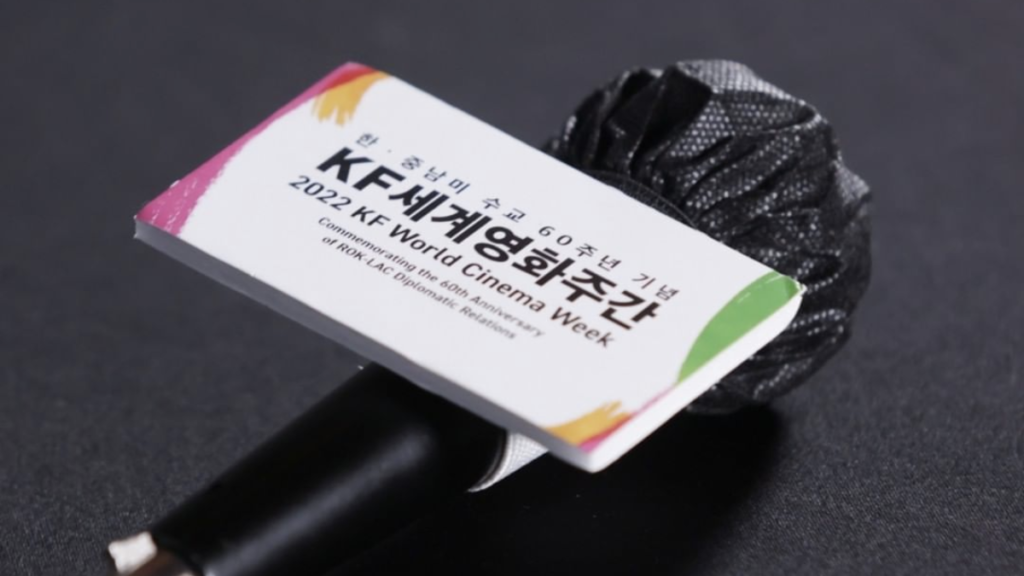 Fans of global cinema are in for a treat this August, with Korea Foundation (KF) and NAVER TV joining forces for the 2022 edition of Korea Foundation World Cinema Week. The annual event, now in its third year, showcases selected films from across the world to Korean audiences at home and abroad through free offline screenings and online streaming. From an Othello-inspired family drama to fantastical tales of magic books and hidden treasure, there's something for everyone this year.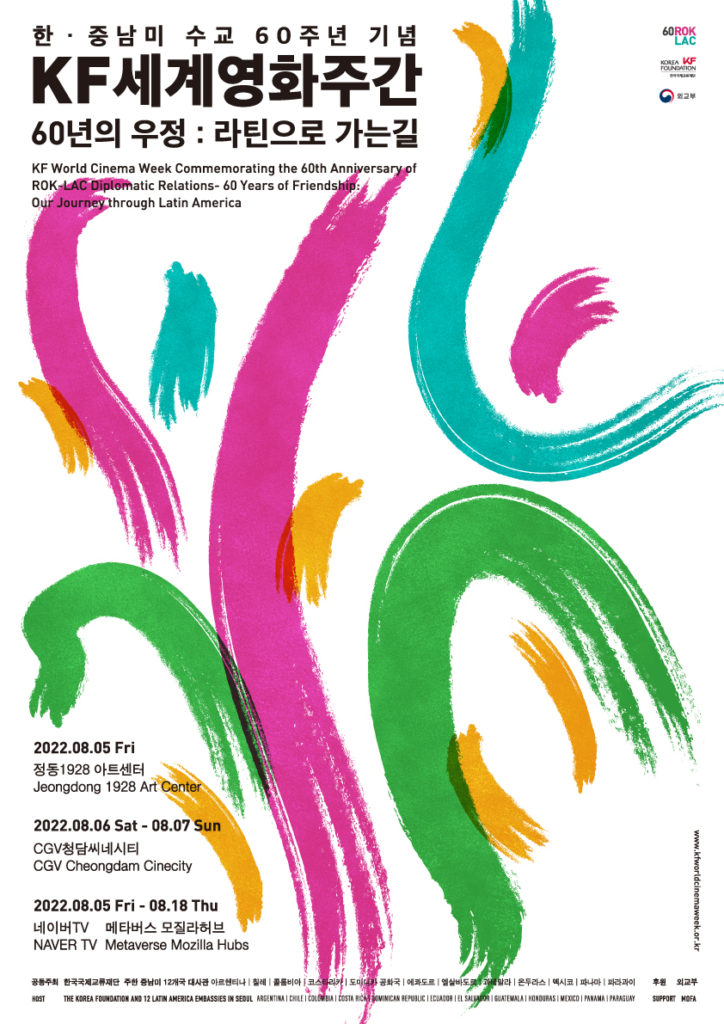 KF World Cinema Week 2022 opened on August 5, with streaming set to run through August 18. This year, the event features 12 films from 12 countries across Latin America under the theme "60 Years of Friendship: Our Journey through Latin America." "Zama," an Argentinian period drama originally released in 2017 and directed by critically acclaimed director Lucrecia Martel, is among them.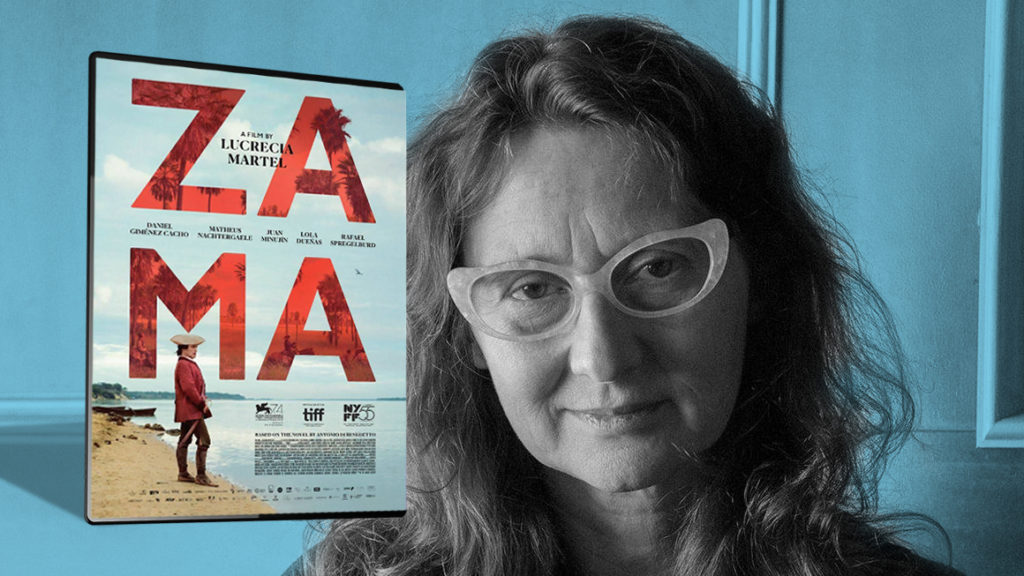 KF World Cinema Week: An Overview
Since its inception, KF World Cinema Week has introduced and promoted select foreign films to Korean audiences in an attempt to foster cultural exchange and promote global cooperation. Aimed at "promoting mutual empathy and global communication through cinema," the annual event is a collaboration between KF, foreign embassies, and the Ministry of Foreign Affairs. KF World Cinema Week features a series of hybrid events, including screenings, interviews, and panel discussions. It brings together industry professionals, government representatives, and expats while exposing the Korean public to typically inaccessible foreign entertainment content.
The first KF World Cinema Week took place from December 4-13, 2020, featuring films from seven countries: Bulgaria, Colombia, Egypt, Jordan, Peru, Russia, and Turkey. In 2021, KF World Cinema Week, themed "My, Your, Our Lives in Cinema," featured 14 films from countries including Brazil, Indonesia, Rwanda, and Sweden. Of particular interest was Peru's "The Best Families" (2020), widely revered as "a Peruvian version of the Korean film 'Parasite'."
This year, KF World Cinema Week takes place under the theme "60 Years of Friendship: Our Journey through Latin America." The 2022 theme celebrates 60 years of diplomatic relations between South Korea and 12 Latin American countries (LAC), including Colombia, Ecuador, Guatemala, and Mexico.
KF World Cinema Week 2022: Opening Weekend Recap
KF World Cinema Week 2022 kicked off on Friday, August 5, with an opening ceremony at Jeongdong 1928 Art Center in Seoul. The ceremony was attended by facilitators, diplomats, and special guests including Korea-based Mexican TV personality Christian Burgos. In his remarks, Colombian ambassador to South Korea Juan Carlos Caiza stressed the significance of cultural exchange through entertainment. "Cinema as a cultural activity is not only entertaining but also presents opportunities to generate knowledge and to unite cultures," he shared. "Each film we're going to present reflects part of our culture that will allow us to identify our differences, but you will also be able to discover what unites us."
The ceremony was followed by an offline screening of the opening film "Days of Light," an omnibus film co-directed by six directors from countries including Costa Rica, El Salvador, and Honduras.
Throughout the weekend of August 6 and 7, audiences were treated to offline screenings of this year's films at CGV Cheongdam Cinecity in Gangnam, Seoul. The opening weekend also featured three "Cine Talks," where critics, facilitators, and participants engaged in riveting discussions of the highlighted films and the people behind them.
KF World Cinema Week 2022: The Lineup
Featuring genres from romance to historical drama to action, this year's lineup is comprised of a combination of feature films, documentaries, and one animated film.
The documentary "Time of Women" follows the daily lives of four Ecuadorian women excelling in their respective fields while navigating their identity as members of the Kichwa indigenous community. Directed by Kichwa-Zapoteza filmmaker Frida Muenala, the hour-long film explores these women's relationship with tradition and culture in modern Ecuadorian society.
Paraguay's "The Gold Seekers" (2017) chronicles the adventures of 21-year-old newspaper boy Manu, who embarks on a treasure hunting journey sparked by a map his late grandfather left behind. Starring Tomás Arredondo and Cecilia Torres, this film is a follow-up to the 2012 thriller "7 Boxes," which earned a nomination for Best Ibero-American Film at the 27th Goya Awards in 2013. A box office hit, "The Gold Seekers," remains the second-highest grossing film in Paraguay's history.
Meanwhile, the Mexican film "Impossible Things," originally released in 2021, tells of the unlikely friendship between 60-year-old freshly widowed Matilde and 19-year-old youngster Miguel. The former, haunted by memories of her abusive husband, finds solace, and eventually, hope in the company of the young man cornered into drug dealing. The film stars Nora Velazquez and "La CQ" star Benny Emmanuel and is directed by "Blue Eyelids" director Ernesto Contreras.
KF World Cinema Week: How to Watch
KF World Cinema Week has once again opened doors for eager viewers, with 12 films currently available for streaming via NAVER TV and Metaverse Mozilla Hubs until August 18, 2022.Viewers across the globe can check out the featured films free of charge and geographical restrictions after making a free NAVER account and subscribing (click "구독") via the event's NAVER TV page. Korean and English subtitles are available for all films, and closed captions are provided for viewers of the film "Days of Light."
KF World Cinema Week 2022 serves as an opportunity to get a glimpse into the diverse culture and history of countries across Latin America through an enjoyable, easily accessible medium. Whether you're an avid movie watcher, interested in cultural exchange or simply on the hunt for something to watch this weekend, these films are absolutely worth checking out. Be sure to hop on over to NAVER TV, and happy streaming!
Want more ACT!ON content? Check out our review for Dear X Who Doesn't Love Me here.