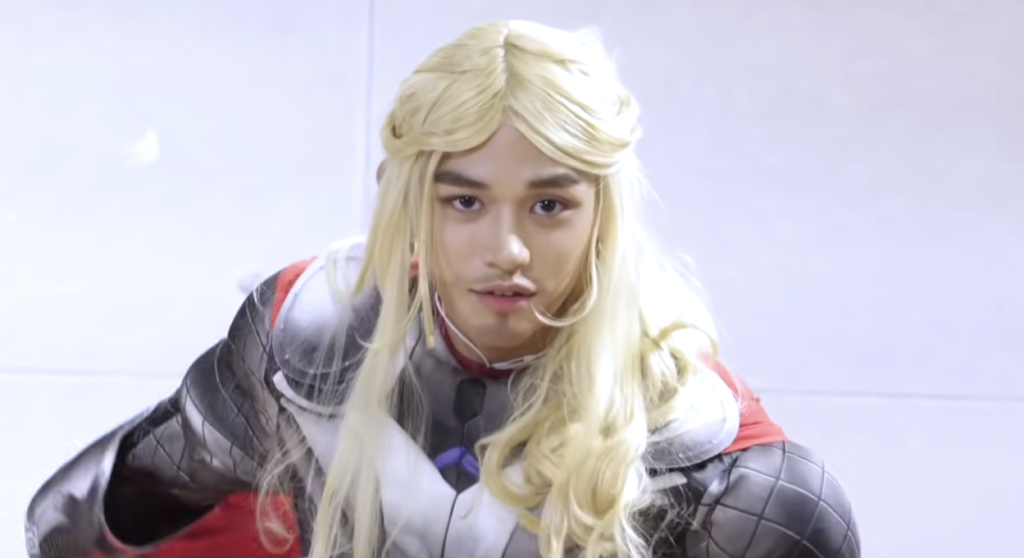 From 2008 to 2019, the astonishing Marvel Cinematic Universe (MCU) had already cemented itself as a cultural phenomenon for comic book and superhero fanatics. Among millions of those loyal MCU fans are none other than the members of NCT.
Through the years, it's no secret that the K-pop group has immersed themselves in the epic cinematic universe, specifically during the Infinity War saga. When asked who their favorite heroes are, Iron Man, Doctor Strange, and Hulk are usually the popular choices. Now that the MCU is assembling a new team on the smaller screen, which of the Disney+ shows would best suit NCT? Fortunately, there are three drastically different shows to assign to each of the three units.
NCT Dream as WandaVision
The premise of WandaVision, starring Elizabeth Olsen and Paul Bettany, is wacky in every sense of the word. There's reality-warping magic, chaotic decade hopping, and hilarious slapstick humor that would make NCT Dream the perfect cast. Now that we've set the show, it's time to cast our actors.
With Haechan's witty personality and semi-sinister tricks, there's no doubt that he would portray the fan-favorite character, Agatha Harkness. While he appears to be an innocent nosy neighbor to Wanda and Vision, do not underestimate his intelligence. In time, his wickedly charming persona will easily switch into your worst nightmare.
As for the titular characters, Jeno and Mark would execute the roles of the Scarlet Witch and Vision to perfection. Wanda is a very sweet character when she's living her dream life in the suburbs of Westview. But, when someone is threatening her family, she does not hesitate to remove those threats from her perfect reality. Jeno is just as passionate about his family with Dream and has the cheery personality fit for the beloved sitcom eras of American television.
The Vision portrayed in the series is much more "alive" in a way than we've seen him in previous MCU projects. He experiences love, confusion, anger, sorrow all within the course of a few weeks. This is why Mark's portrayal of Vision would be top-tier because he hardly ever holds back on his genuine emotions. And just like Vision, Mark tends to contemplate some of life's most puzzling questions, which means his mind is always racing. Between his quirky personality when he tries to understand something and his innate intellect, Mark as an android is simply entertaining to imagine.
Now, there's still Renjun, Chenle, Jisung, and Jaemin to cast. It's practically a no-brainer that Jisung and Chenle would play Billy and Tommy, otherwise known as Wiccan and Speed. The two brothers are canonically mutants in the MCU since they're the children of Wanda and Vision. Jisung as Wiccan would naturally be in tune with the same reality-warping magic as his parent (Jeno the Scarlet Witch) possesses. Although he'll accidentally fling a pair of scissors across the room with his telekinesis, he's normally focused and loves practicing his magic. 
Chenle as Speed, on the other hand, takes after his Uncle Pietro and his knack for stirring up childish trouble. Chenle would use his super-speed to sneak cookies before dinner and beat Jisung to the bathroom every morning. Regardless, his powers do come in handy in battle, and he'll run circles around bad guys before they could even touch him.
Lastly, Renjun would play a heroic role similar to Monica Rambeau's character and Jaemin as the adorably dorky FBI Agent, Jimmy Woo. Like Monica, Renjun is sometimes headstrong and very opinionated, making him the perfect friend and ally to Jeno's "Wanda." Because of his compassion and strong will, he'll eventually become a superhero himself and join the new Avengers team. In comparison, Jaemin is known for making odd, off-the-wall comments, kind of like Jimmy Woo. In between missions and tactical planning, he'll find the nearest person to practice his close-up magic tricks. But, he has the kindest soul and takes his job as an agent very seriously.
WayV as The Falcon and the Winter Soldier
Marvel's second Disney+ series, The Falcon and the Winter Soldier (TFATWS) is the most action-packed MCU series thus far. While there are plenty of fantastic fight and flight scenes, the show also excels at the buddy-cop genre with its two main characters. For this reason, NCT's Chinese unit, WayV, would be a thrill to watch in action.
Considering WayV released a song called "Action Figure" earlier this year, it only seems right to hand them an action-type series. Out of all the units, they tend to lean more towards the movie dramatics for their album concepts and music videos. With that in mind, these are the characters WayV could play:
In 2018, lead rapper Lucas dressed up as Thor for Halloween, proving he's more than worthy to wield Mjolnir in all its glory. But, for TFATWS, he would be best suited as Bucky Barnes, aka the Winter Soldier. With Bucky's trauma and PTSD post-assassin days, it would be incredibly moving to see Lucas navigate those themes. He's already showcased his acting chops and proved he can show a range of emotions in the show, As We Wish. Not only that, but he's also physically built for the super-soldier role and can pull off a vibranium arm easily. It's another no-brainer from here.
In the role of Falcon, aka Sam Wilson, would be none other than dancer and singer, Ten. With his agility, flexibility, and sharp movements, Ten would soar through the sky with his trusty Red Wing at his side. While Sam dealt with the implications of becoming the first Black Captain America, Ten would take up the mantle as the first Asian Cap. He may not be a super-soldier like Lucas, but their teamwork and undeniable chemistry make them a force to be reckoned with together. After all, they've already had a ton of experience as the "Avengers of K-pop"; the MCU would be lucky to have them.
As WayV's leader, Kun holds an authoritative and respectable aura, making him the perfect candidate for the role of Baron Zemo. As his name suggests, Zemo is a baron who inherited a great deal of wealth from his family lineage, including fancy cars and a private jet. Fans often categorize Kun with the same wealthy and luxurious image, but instead of a baron, they'll call him the CEO. In the MCU, all of Zemo's moves are strategically calculated and precise; he prefers to study his opponents rather than take immediate action. Kun is also very observant and could eloquently talk his way out of any sticky situation with the drop of a dime. Plus, if he gets an infamous dancing Zemo moment, that's a bonus.
Next is Hendery and Xiaojun, playing the roles of John Walker and Lamar Hoskins, the second duo in the series. John and Lamar play opposite Sam and Bucky with conflicting viewpoints and decisions on how the Flagsmasher "terrorist group" should be handled. As silly and likable as Hendery is in real life, it would be a nice switch-up to see him tackle a darker side of himself as John Walker. To juxtapose his unhinged character is Xiaojun, playing his best friend, Lamar. With a level-headed mindset and calm demeanor, Xiaojun would be the voice of reason for Hendery, reminding him not to get too hasty in his decisions.
Finally, the last WayV pair is WinWin and Yangyang. Because everyone in NCT can't help but love and praise WinWin, his trustworthy persona would make a great Sharon Carter. In Captain America: The Winter Soldier, Sharon was a spy for S.H.I.E.L.D but double-crossed the organization to help Steve Rogers escape in Captain America: Civil War. When she shows up in TFATWS, her spirit is anything but hopeful, and she isn't as trustworthy as she used to be. WinWin would be a master at gaining the characters' trust, only to reveal a secret agenda and identity by the end of the series.
For Yangyang, he has two character options: Karli Morgenthau (leader of the Flag Smashers) or Joaquin Torres (air force lieutenant and Sam's trusty support staff). Being the youngest (and spunkiest) member of WayV, Yangyang could definitely pull off the "young radical leader" image with revolutionary ideals. He seems like the type to stick to his values and fight for what he believes in. On the other hand, he's insanely playful and charismatic, like an excited puppy. It's almost impossible not to imagine him as Joaquin, who is absolutely an Avengers fanboy and eager to help out Sam Wilson. Either way, he'd crush it regardless.
NCT 127 as Loki
In the final week of Marvel's first Disney+ trinity, Loki is a crime-thriller starring Tom Hiddleston as Loki, a fan-favorite in the MCU franchise. After the character escaped with the Tesseract in Avengers: Endgame, the Loki series explores the consequences of his actions through time. With all the twists and turns and comedic moments in the show, NCT 127 is the cast of choice.
What makes Loki so beloved is his flaming ego, cunning tricks, and his fleeting ability to care for someone other than himself — sometimes. Naturally, the God of Mischief needs to be portrayed by someone who understands the art of manipulation and chaos. Like WandaVision, those qualities are usually inhabited by Haechan, the youngest of NCT 127. His energy just screams "chaotic-evil" at times, and he'd definitely be the one trying to rule the world every five seconds. Regardless of his affinity for mischief, Haechan always has a soft spot for his brothers in 127, the same way Loki does with Thor.
Next comes the role of Mobius M. Mobius, an agent of the Time Variance Authority (TVA) whose mission is to hunt down Loki variants. The relationship between Loki and Mobius throughout the series borders on a line of love and hate. They're both snarky towards each other, and sarcasm is like their love language, which ends up being comedy gold. So, of course, Mobius would be played by Chicago native Johnny Suh, aka the master of mind manipulation and funny quips. Johnny is a fast-thinker and one of the only members that could outwit Haechan in the group, which is why they work so well together. Mobius eventually becomes Loki's first real friend, making Johnny and Haechan's imaginary portrayals even more heartwarming.
There are various Loki variants shown in the series, all of which have similar and different variations of Loki magic. One of the main variants is Sylvie, the female counterpart to the Avengers' Loki. She's much more headstrong and focused than Loki at the beginning of the series, and she can enchant others using her magic. NCT 127's Doyoung would be the lead candidate for this role, as he is also laser-focused and determined. Concerning his relationship with Haechan, he loves his younger member but is also easily annoyed by his antics, similar to Sylvie and Loki. No matter how different they seem, they discover using both of their talents will help in the long run.
But for the rest of the variants, here are the candidates most likely to portray them. Like Boastful Loki, Yuta holds the utmost pride in himself and his achievements, so he's not afraid to share them with the world. As Kid Loki, Jungwoo may seem sweet and innocent, but he's actually quite dangerous, so stay on his good side. Both Taeil and Classic Loki have an old soul and a great sense of humor, a match made in heaven. And finally, President Loki is the head honcho of his group, but that doesn't mean he's prone to the other Lokis' tricks, kind of like Taeyong.
The only 127 members left to cast are Jaehyun and Mark. For Jaehyun, he seems like more of a Judge Rennslayer type of character; you can't always tell what he's thinking. This trait would blend in seamlessly with someone who viewers aren't sure they can trust. Rennslayer enforces the laws within the TVA even when she knows she's keeping secrets about the organization from her agents. If Jaehyun ended up playing the ruthless judge, every action and every line would leave fans astonished. 
Lastly, there's Mark. Fans have already famously dubbed him as the alternate Peter Parker because of his similar quirky personality traits and quick spidey reflexes. But, until Tom Holland gives up the mantle of Spider-man, Mark is still qualified for other roles within the MCU. Specifically, Hunter-B15's role is a pivotal one within the Loki series. As Loki tries to explain how the TVA is lying to all of them, Hunter B-15 can already sense that something is off. Like her character, Mark tends to follow the rules and perform above and beyond what's expected of him. But, when he realizes something is wrong, he'll quickly question everything he's been told and is determined to find out the truth. Honesty is indeed Mark's best policy and leaders of the TVA have not been fully honest about why they do what they do.
NCity, Assemble
Although the members of NCT are still huge Marvel fans themselves, they most likely have not watched any of the series so far. While Disney+ is currently accessible to 36 countries, South Korea hasn't been one of them just yet. But, Disney did announce plans to launch in other Asian regions this year, including Korea, Hong Kong, the Philippines, and Thailand. Until then, fans can expect loads of MCU-inspired content through the SM Cultural Universe projects and maybe even future collaborations between the two studios.
Want more Marvel content? Check out EnVi's coverage on Stray Kids' Bang Chan and his hero, Ryan Reynolds from Deadpool!
Thumbnail courtesy of SM Entertainment.