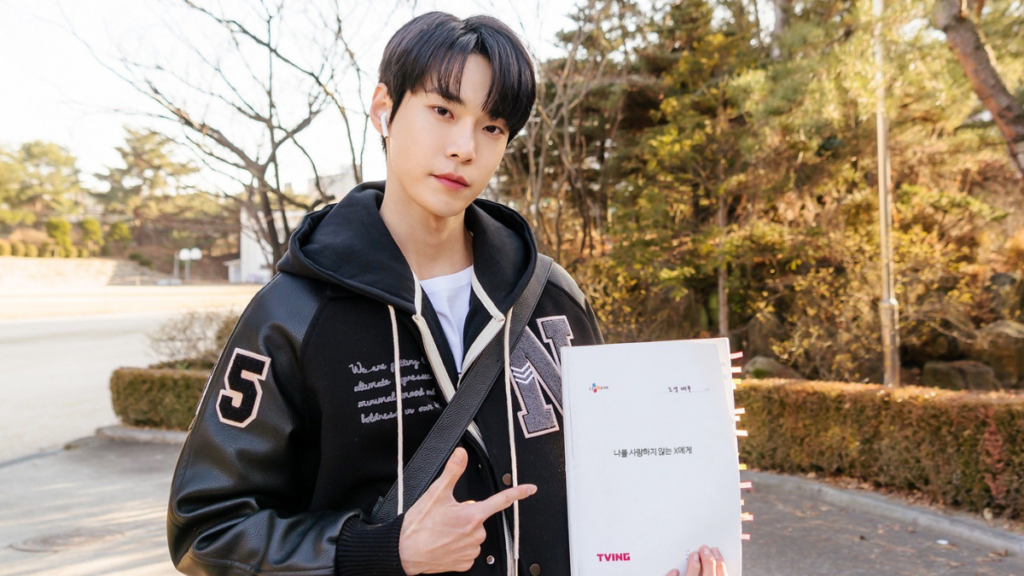 When it was announced back in 2021, Dear X Who Doesn't Love Me was described as loosely based on both Jenny Han's book-turned-Netflix-romcom To All the Boys I've Loved Before and the Japanese manga Death Note. It is clear why. The story unravels around a magical notebook that makes boys fall in love with the protagonist for a month. Though Dear X Who Doesn't Love Me could quickly become another dreamy fantasy production, beyond its magical element is an underlying invitation to find love and forgiveness in oneself.
The Details
Spoiler Warning: This article contains spoilers for TVING's drama Dear X Who Doesn't Love Me.
Directed by Goh Jae Hong, Dear X Who Doesn't Love Me premiered on July 14 on the South Korean streaming service TVING—a joint service of CJ E&M, Naver, and JTBC. Led by actress Han Ji Hyo and NCT's Doyoung, the drama ran for a total of 10 episodes, which wrapped up on July 28.
Dear X Who Doesn't Love Me follows the story of college student Seo Hee Soo (Han Ji Hyo), who dreams of becoming a lyricist. After an attempt to confess her feelings to the object of her affection turns outright catastrophic, Hee Soo comes across a magical notebook that helps her create the love life she always fantasized about. Unfortunately, her romance is fleeting and after one month she is back to square one. Not for long, though, as Hee Soo learns how to use—and abuse—the notebook's magical powers. Throughout the story, Hee Soo's best friend Jung Si Ho (Doyoung) offers his support and attempts to stop her self-destructive behavior.
The Cast
With short 30-minute episodes, Dear X Who Doesn't Love Me perfectly balances the time dedicated to the development of the plot and the flashbacks to the past. As the story unfolds, the audience discovers nuanced characters whose motivations and trauma provide a rationale for their actions. On that note, the cast—composed of up-and-coming actors—does an excellent job portraying the complexities of struggling with personal baggage. 
Han Ji Hyo plays Seo Hee Soo, a young woman whose abandonment issues push her to look for short-lived, shallow relationships to fill the affection void. Hee Soo's low self-esteem and self-deprecating attitude make her feel unworthy of love. As a consequence, not even the airy-fairy affairs she pens in her magical notebook keep her happy for long. Questionable decision after questionable decision, Hee Soo eventually understands that no one will truly love her if she can't forgive and learn to love herself. While the journey of self-acceptance makes her an unlikeable character at parts, Hee Soo never fails to spark sympathy, if anything for Han Ji Hyo's ability to portray complex emotions.
Playing opposite, NCT's Doyoung makes Dear X Who Doesn't Love Me a drama worth watching till the end. The burgeoning star, who has honed his acting through projects such as Cafe Midnight Season 3: The Curious Stalker and the musical Marie Antoinette, takes the role of Jung Si Ho. At first glance, Si Ho is your typical male lead: cool, handsome, and reliable. But upon scratching the surface, he has been dealing with panic attacks and developing feelings for Hee Soo. Through throwbacks, the origin of both can be traced to his traumatic experience as a bullying victim, which Doyoung presents through convincing, emotional scenes.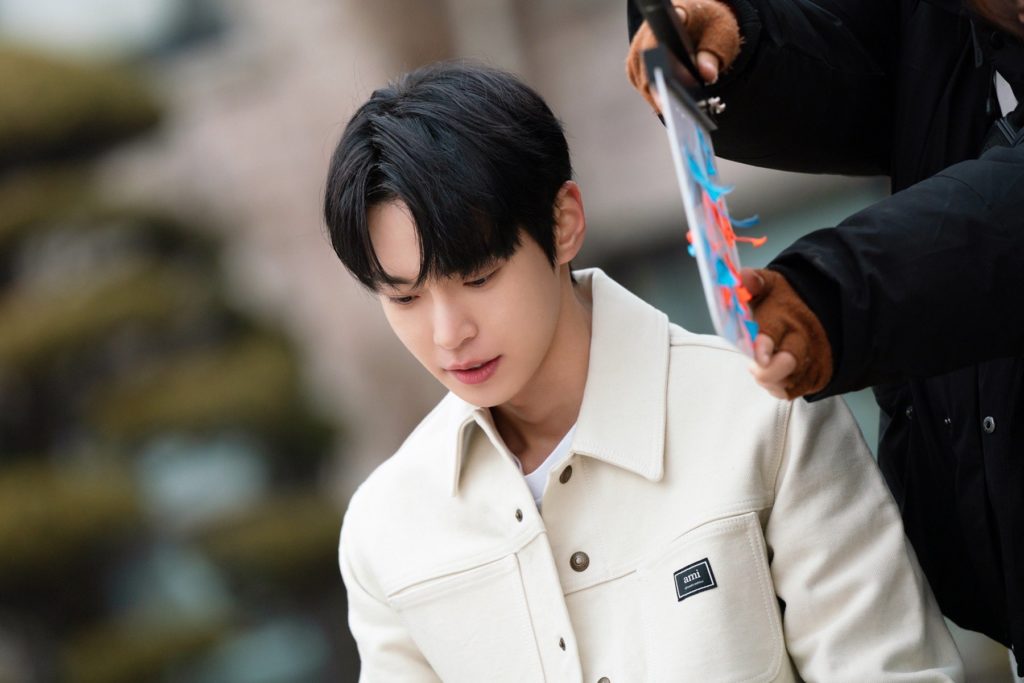 But Doyoung not only offers a star-making performance when he is lying on the ground, reliving the horrors of school bullying. Playing Hee Soo's best friend, the actor basically experiences all the emotions on the spectrum. From jealousy to concern, Doyoung nails them all. He also makes the simplest scenes count, even those where he watches his best friend from afar or those where he smiles to himself thinking about her.  In his short career, Doyoung boasts a long list of achievements including two awards in the Best Actor Category and a Focus Award at the Asian Artist Awards. That's probably why it is easy to cheer for Si Ho, whether you want to see him finally win the love of Hee Soo or not. 
Completing the cast is Kwon Ah Reum in the role of Si Ho's coworker, Park Se Jin. Head over heels for him, Se Jin watches Si Ho silently pining for someone else. As her attempts to grow close to her crush are met with reticence on his part, the character grows increasingly desperate to earn his love. The result is predictable. Se Jin turns into a villain of sorts, equal parts problematic but still sympathizable—especially when she gives Hee Soo a much-needed reality check. That is also the strength of Kwon Ah Reum's performance: how easily she transitions from nice girl to mean girl.
Learning To Love Yourself First
A short and ultimately sweet drama, Dear X Who Doesn't Love Me doesn't stray from enjoyable. Though the main character's obsessive pursuit of love could easily turn fastidious, the timely flashbacks to the past keep the audience anticipating answers and plot developments. At the heart of the drama, however, is a powerful message. Past the romantic undertones, Dear X Who Doesn't Love Me is a drama about self-love, coming to terms with the past, and the dangers of tying our self-worth to our romantic conquests. It is also an invitation to genuinely love yourself before looking for love elsewhere.
Enjoy reading about your favorite Korean dramas? Check out 5 K-drama destinations worth visiting here.