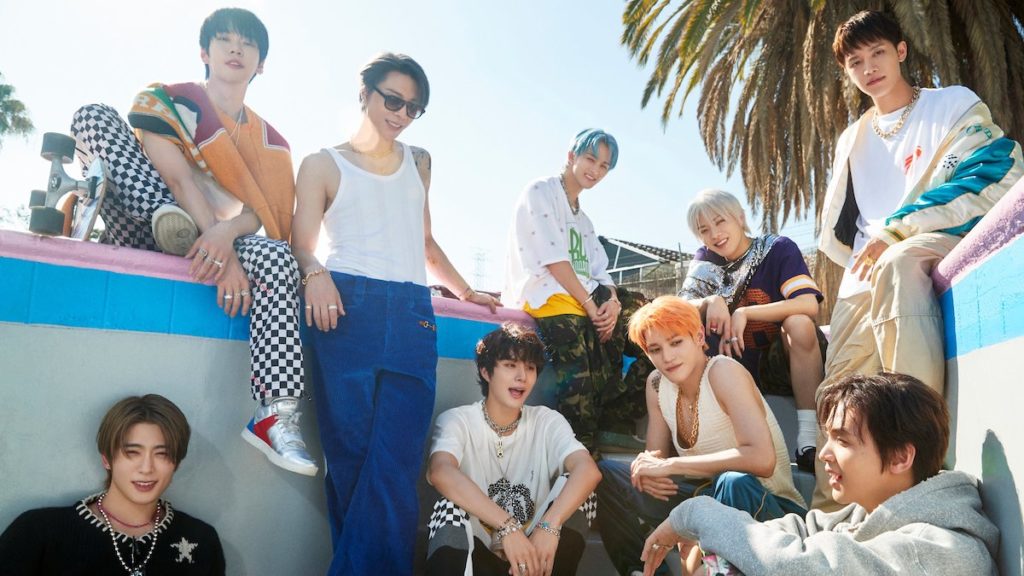 Happy NCT 127 Day, NCTzens!
For those new to Neo City, January 27 marks #NCT127Day, when NCT 127 take the opportunity to connect with their fans, often alongside special content including livestreams and fan songs like "Dreams Come True."
While not as loudly celebrated as the group's debut anniversary, #NCT127Day sees fans new and old gather to show their appreciation for NCT 127, and this year is no different. In honor of the special day, we highlight a lesser known strength of NCT's Seoul-based unit – their acting.
It's no secret that the members of NCT 127 are born entertainers. Beyond great music and powerful performances, the group's members are known for their exceptional variety skills, and the ability to pull off any role they're given is no exception. While Doyoung, Jaehyun, and Yuta are currently the only members who have acted in an official capacity, the rest of 127 are no strangers to making characters their very own. Comedy sketches are part and parcel of the group's promotions, with new content generally accompanying new albums and group comebacks. 127's sketches are often loosely scripted, leaving room for the members to stretch their acting muscles and bring their unique brand of humor to the metaphorical stage. In honor of #NCT127Day, we shine a spotlight on seven of the group's funniest sketches to date.
NCT 127 American School 101 (2019)
Associated Comeback: We Are Superhuman
During the New York stop of their U.S. NEO CITY: The Origin tour, the NCT 127 boys are schooled on all things USA by the group's resident American, Johnny. The three-part sketch sees Professor Johnny testing the ilichils (as the members have been adoringly nicknamed) on their knowledge of American foods, greetings, and –for reasons still unknown– celery juice. In true 127 fashion, the boys kick things off with a noisy serenade and self-introduction segment, and chaos immediately ensues. Featuring a heated game of rock-paper-scissors, some creative answers to Johnny's English pop quiz and perfectly timed references to "Regular" and "Superhuman," this short sketch is perfect for a quick laugh.
Late Night Punch Punch Show (2020)
Associated Comeback: NCT #127 Neo Zone: The Final Round
In this parody of late-night talk shows, Doyoung and Jungwoo act as hosts of the fictional Late Night Punch Punch Show, with the other members appearing as various guests. Haechan, armed with his trusty recorder, leads Haechan's Children, the show's (questionably) talented in-house band. Mark and Johnny play a disgruntled actor-producer duo, Jaehyun shows up as the world's fastest puncher, and Yuta tells tales of his adventures at sea as a "punch fisherman." Later in the sketch, a fictionalized 127 sit down for an interview, Taeyong gets a makeover from makeup artist Haechan, and Taeil and Jungwoo go head-to-head on all things 127. Themed after "Punch," the title track of NCT 127's second repackage album NCT #127 Neo Zone: The Final Round, this four-part skit is laced with laughter-inducing references to the song and its concept. Entertainment is 100% guaranteed in this hilarious collision of late-night TV tropes and the NCT 127 members' natural affinity for making characters their own.
NCIT House: Our Sharehouse with Full of Joy and Love (2021)
Associated Comeback: Sticker
Full House (1985-1997) aesthetics meet college drama in this half-hour comedy skit chronicling the daily lives of nine students of the fictional Neo Culture Institute of Technology (NCIT). The largely unscripted skit showcases some of NCT 127's best improvisation yet, and features 90s-styled commercial breaks promoting their third full album, Sticker. Set in a college sharehouse, the skit follows three major storylines taking place while the students await the arrival of their friend "Zennie" (short for NCTzen). While Taeil, Jungwoo, and Haechan brainstorm for a group project, Mark tries to dodge jocks Johnny and Jaehyun's attempts to expose his identity as Spiderman. Simultaneously, Taeyong does his best to convince skeptical science student Doyoung of Yuta's tarot and crystal ball-powered future-telling abilities. In quick succession, Mark's supposed Spiderman traits make an appearance, Haechan suffers energy drink-induced amnesia, and an accurate prediction from Yuta makes Doyoung an immediate believer. Equal parts nostalgic, relatable, and ridiculous, NCIT House was a great warm-up for Sticker, and it's just as fun to watch today as it was almost two years ago.
The Next NEO Model (2021)
Associated Comeback: N/A
The NCT 127 members show off both their good looks and their acting skills in this high-stakes, drama-filled parody of America's Next Top Model, with Johnny and Jungwoo leading the charge. In this three-part sketch, the remaining 127 members play aspiring models vying for a coveted spot on the cover of JOHNNYZED magazine opposite global top model Kim Jungwoo. The "models" go head-to-head to complete their missions, striking increasingly awkward poses with some rather…unique props, and play a round of dress up. Johnny, taking on the role of the magazine's editor and head photographer, showcases his real-life photography skills as he documents the members' various antics. The sketch (and the acting) leans heavily on the petty rivalries, harsh criticisms and dramatic departures of its inspiration, and offers a humorous twist only NCT 127 can make possible.
Vampire House: The Favorite (2021)
Associated Comeback: Favorite
Continuing the vampire theme of the "Favorite" music video, NCT 127 combine shameless promotion and an imaginative script with their distinctive humor. Nine vampires convene in a castle for the chance to become human and chase after love in this hour-long sketch. The oldest vampire, 6060-year old Haechan Favorite leads the charge, overseeing the others as they compete over the magical "Favorite" wine, their ticket to humanity. Armed with individual backstories, the 127 members slip into their vampire personas with ease. The word favorite is referenced in each character's surname, and "Favorite" lyrics are scattered throughout the sketch's prompts, leading to some hilariously awkward dialogue.
Throughout the first half, the 127 members struggle (and fail) to stay in character throughout an exchange of love-inspired three-line poems. Later, the vampires try not to succumb to each other's charms – as measured by electronic cat ears – and act out written confessions heavily derived from various NCT 127 song lyrics. Filled with countless song references and an obvious over-dedication to theme, Vampire House: The Favorite is what happens when natural comedians take a concept just a little too seriously.
Office Final Round: NCT 127 Battle Game (2020)
Associated Comeback: NCT #127 Neo Zone: The Final Round
The ilichils don business suits and employee ID cards in Office Final Round, a four-part sketch set at the fictional Global City Trading company, which has just hired six new employees. Johnny, Jaehyun, and Haechan star as the company's Sales, Marketing, and HR team leaders respectively, the latter two doubling, alongside a disgruntled Doyoung, as the CEO's sons. Newbies Taeil, Yuta, Taeyong, Mark, Jungwoo, and Doyoung pull out all their interview skills to convince the department heads to take them on board. While Mark, by way of puns, does his best to convince Marketing team lead Jaehyun that he's the team's best fit, Taeil reminds the team leaders he's the real prize.
Split into teams, the employees race to complete various office tasks, including reproducing a PowerPoint presentation and emails composed entirely of song lyrics. A heated relay race sees an incredibly on-brand amount of cheating and a healthy dose of Doyoung and Taeyong's trademark bickering. Sudden character breaks dotted throughout the sketch take the humor up a notch as the NCT 127 members come to terms with the sheer ridiculousness of their antics. If you're wondering how not to run an office, NCT 127 are more than happy to clue you in.
CT High School: Year 1, Class 27 (2021)
Associated Comeback: N/A
Get ready for an hour of side-splitting laughter with this school-themed sketch featuring the 127 members as first year students of the fictional CT High School. Jungwoo stars as both homeroom teacher Mr. Kim and a 127 superfan/student. Yuta's a model student, Mark vlogs, and Haechan plays an English-speaking transfer student. "Princess" Johnny prefers mirrors over textbooks. Temporary class president Taeyong clashes with troublemaker athlete Doyoung, violinist Taeil makes a Penthouse (2020) cameo, and a swaggy Jaehyun can't part with his earphones.
The members swing back-and-forth between their characters and their real-life personas as they struggle to stay in character, adding extra humor to the very loose script. Yuta's well-timed wit (at Doyoung's expense) turns a discussion of potential class mottos into a try-not-to-laugh challenge the members fail almost immediately. A "class" meeting turns out to be at least 90% NCT 127 going back and forth about their real-life dorm management issues. A game of musical chairs decides who's going to clean up after school, and true to form, NCT 127 play badminton – this time with dustpans. Whether it's 127 guessing shoe sizes, playing broomstick hockey, or journaling the day's shenanigans, this sketch is sure to leave you in stitches – the good kind.
Happy 127 Day! Kick back, grab your tissues, and get ready to laugh 'til you cry!
Want to read more about NCT 127? Check out our recap of their latest album 2 Baddies here!