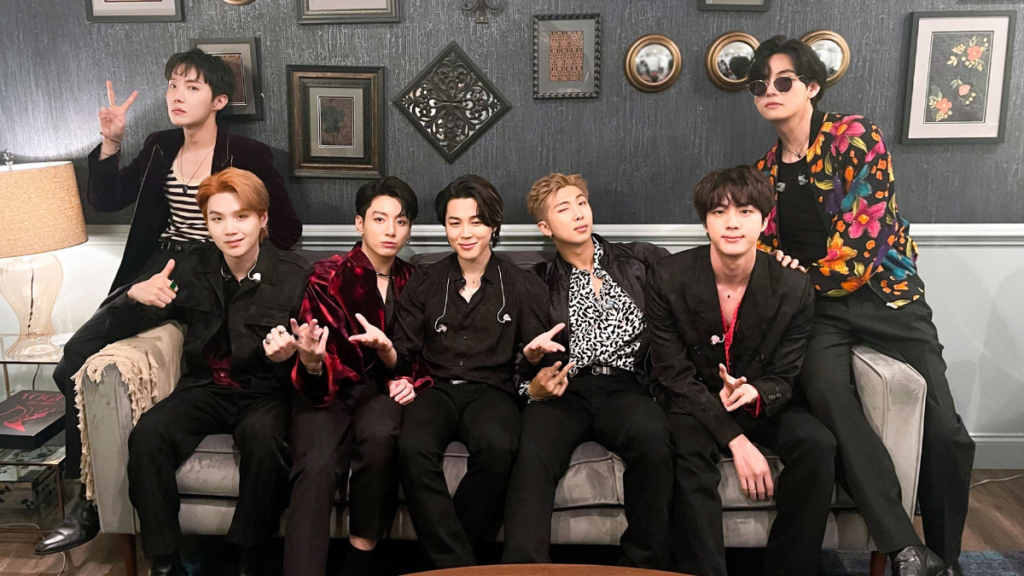 There is no question that BTS' seal of approval can propel a brand to new heights. BTS has collaborated with several companies, resulting in an exponential increase in sales. But, of all of the K-pop collaborations that have happened, BTS x Chipotle is probably the most shocking of them all. Or should we say, Chicotle?
The Birth of Chicotle
On January 23, BTS uploaded a new BANGTAN BOMB, a tiny glimpse into the lives of the BTS members as they carry out their schedules. This particular BANGTAN BOMB took place a few weeks back when BTS appeared on The Late Late Show with James Corden.
The video's opening scene is of Jungkook opening a rice bowl from Chipotle, his doe eyes full of curiosity. Then, as he was mixing the food, he looked up and asked, "what is this, Chicotle?" And just like that, Jungkook had unknowingly coined a new name for the chain fast-food restaurant.
Fellow member J-Hope overheard and corrected Jungkook but was amused nonetheless with the word. Jungkook thoroughly enjoyed the meal and even said, "I love this. I want to eat this everyday." Jin, RM, Suga, and Jimin later joined the two and enjoyed their Chipotle rice bowls. (V, on the other hand, decided to go for a burger).
Chipotle Who?
ARMY, BTS' fandom, found the mispronunciation endearing. They immediately claimed it as the new name of Chipotle and had "Chicotle" trending on Twitter.
Soon after, Chipotle acknowledged their new name on Twitter which threw fans into a frenzy. The account name and the Twitter header were updated to reflect the new name.
Chicotle Delivers
With all of the attention Chipotle received because of BTS, an ARMY jokingly asked about a discount code. Little did the fandom know that Chipotle would deliver. Only a day after the iconic BANGTAN BOMB was released, Chipotle (Chicotle) tweeted that a discount could be a possibility with a cryptic "tomorrow." But the purple heart next to the word told fans everything they needed to know.
Later, one of BTS' largest fandom accounts, @USBTSARMY, revealed that they are working with Chipotle on a surprise.
Within hours of the previous tweet, the fan account announced that the first 7,000 US fans to use the promo code NEWBIES in the Chipotle app would receive a free bowl.
Fans rushed to the app to purchase Jungkook's new favorite meal. In less than fifteen minutes, 7,000 fans had placed their online order, and the promo code expired.
The entire ordeal resulted in a lively and amusing moment for ARMY. Moreover, Chipotle understood the assignment and gracefully catered to the fans. Though the promo code expired, fans will surely continue to frequent the Mexican chain restaurant as it now has Jungkook's and BTS' seal of approval.
The ARMY Phenomenon
This is not the first time ARMY rushed to a fast-food establishment because of BTS. The global K-pop group previously collaborated with McDonald's, which featured the BTS meal. McDonald's even cited BTS as why their sales surged in that time frame.
BTS and their global reach have no limits with such a loyal fan base. ARMY continues to show its love for the group by supporting BTS in their ventures.

Want to read more on BTS? Check out our coverage on V's OST, "Christmas Tree" here!