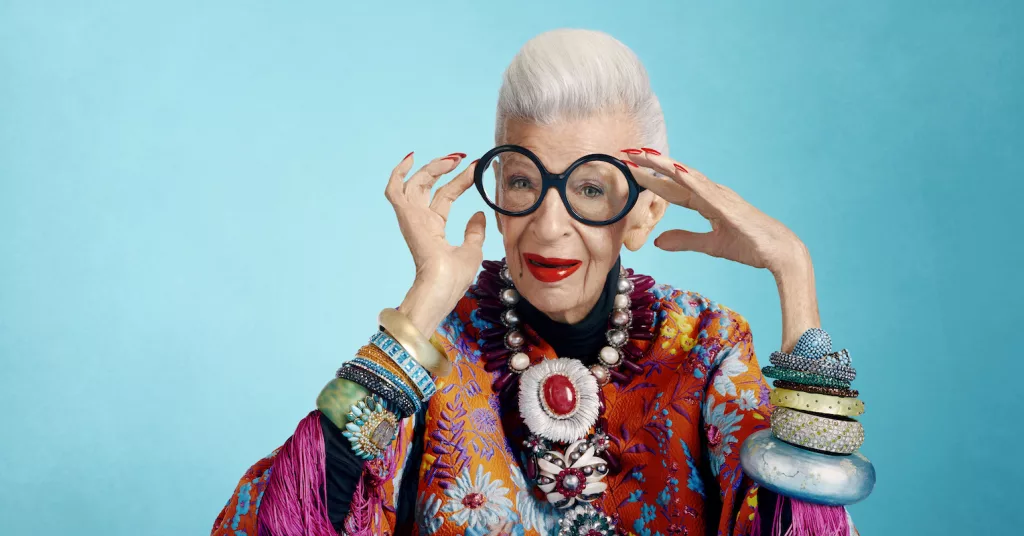 Women's History Month is underway and what better way to celebrate it than a collaboration between an iconic woman, recognized for her ceaseless creativity, and a beloved beauty brand. Well, the British cosmetic label Ciaté London channeled Iris Apfel's style into a colorful eight-piece capsule collection consisting of unique, bold products to pamper yourself or the women in your life. Celebrating the legacy of a successful businesswoman and fashion icon, EnVi revisits the Ciaté London x Iris Apfel collaboration collection.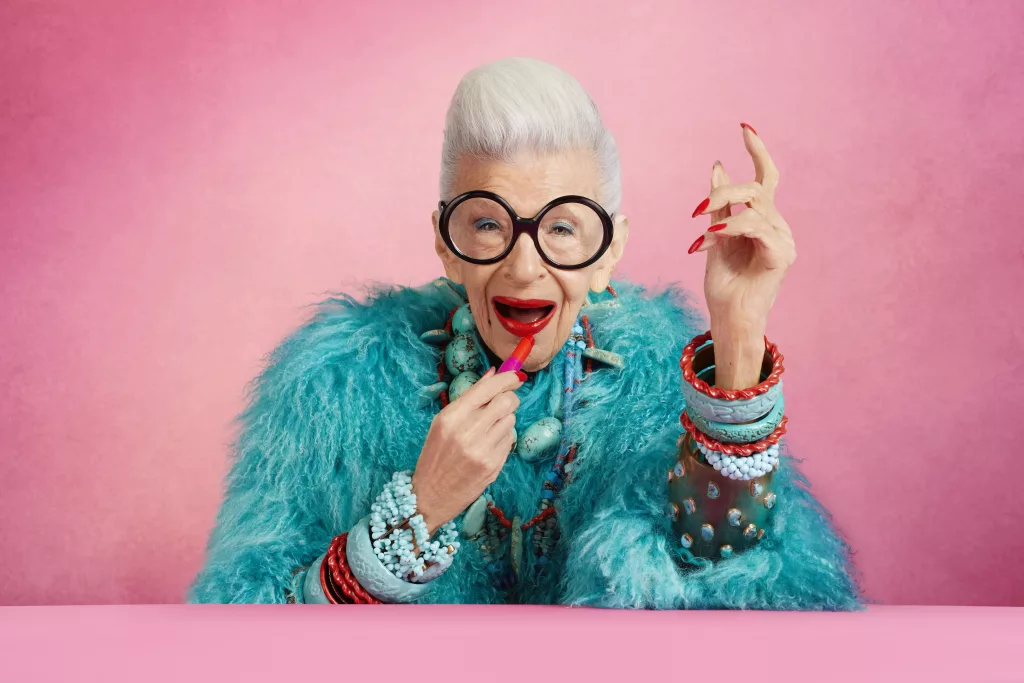 The Trailblazing Iris Apfel
New York native, textile mogul, and fashion icon, Iris Apfel has dabbled in every creative industry for the past 101 years and is regarded as an inspiration by many. Her personality can be described as a mix of effortless creativity and wit topped with a quintessential pair of bold frames. Iris Apfel stands for her unapologetic belief in using fashion and beauty as a means of self-expression and self-love.
While working in an industry focused on appearing youthful and trendy, Iris finds beauty in embracing individual style, instead of following what's popular. Sharing thoughts on style, she has stated, "I don't follow trends. I always like to dress my own way — fashion should always be fun. It is of course wonderful to look good but if it doesn't make you feel comfortable or becomes a chore then it's not worth it. Embrace your individuality and dress how you want to dress."
With this mindset, Iris has crafted a signature beauty look that has inspired many women to express and feel good about themselves. Upon the collection's release, Charlotte Knight, Founder and CEO of Ciaté London, recalled, "Iris once said that there are many types of beauty, but it's all about point of view, and this has stuck with me. […] With a centuries-worth of wisdom to share, Iris represents style, wit, and what the power of embracing individuality in beauty can do. This collection is a reminder that perspective and confidence can empower us to embrace ourselves."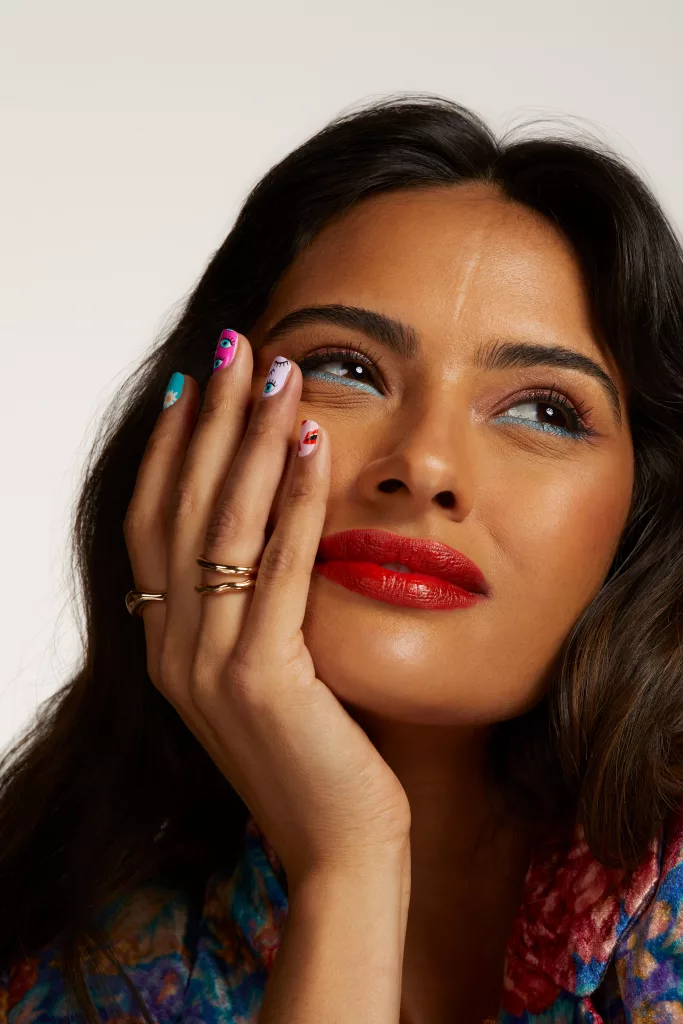 A Colorfully, Curated Collection
Iris Apfel collaborated with Ciaté London to create Eyeshadow Palettes inspired by her personal style. These pan eyeshadow palettes consist of creamy shadow shades that include everyday neutral mattes, eye-catching shimmers, and bold pops of color. Additionally, each palette includes a wet and dry eyeliner formula to recreate Iris' signature bold eye look. Referencing her beliefs on self-expression, the palettes are named "More Is More, Less Is A Bore" and "Accidental Icon." More is More, Less is a Bore is a peach terracotta-hued palette with glamorous champagne shimmers that can be used for occasions such as brunch with your girlfriends. Meanwhile, an Accidental Icon is a bold palette that consists of dusty rose neutrals, chunky glitter, and a vivid satin teal liner perfect for a girls' night out. With both of these Iris-approved palettes, anyone's makeup would be set for day and night.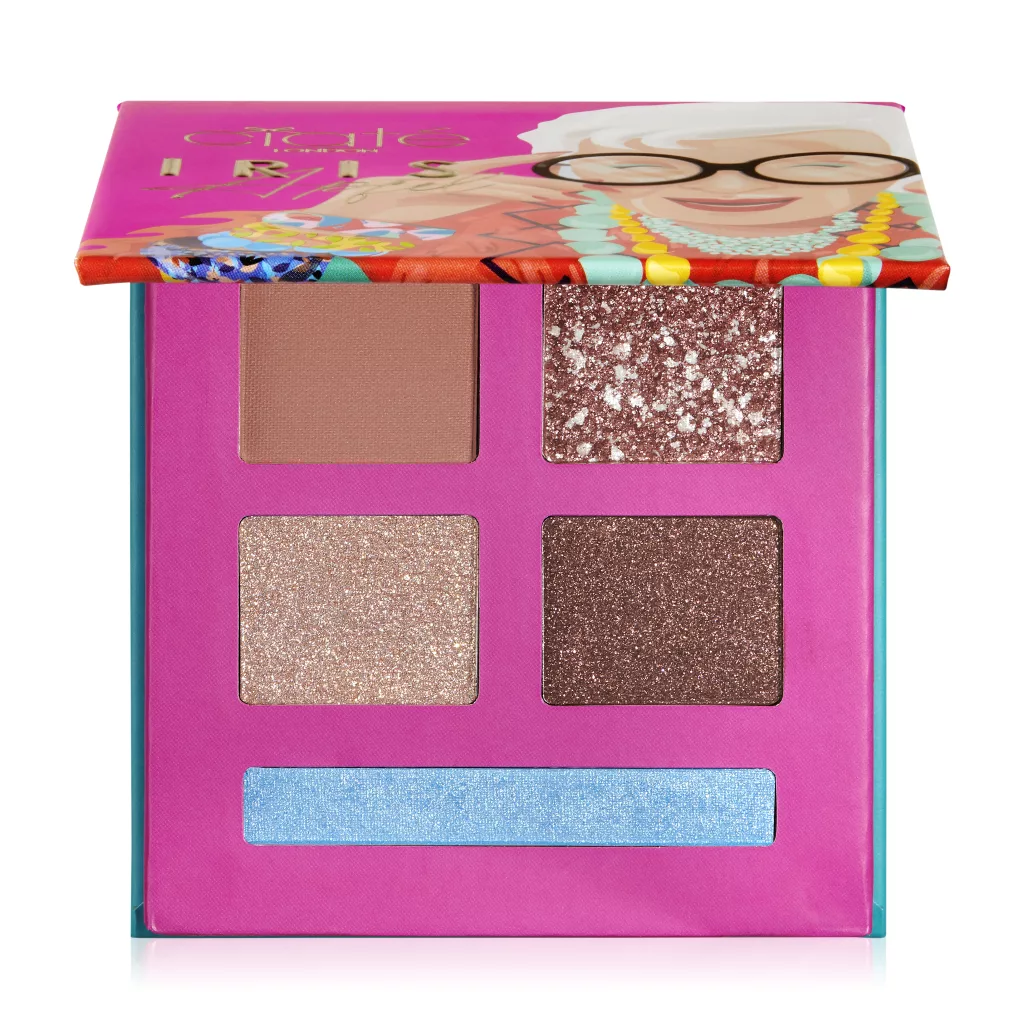 Ciaté London x Iris Apfel
The Eyeshadow Palettes Accidental Icon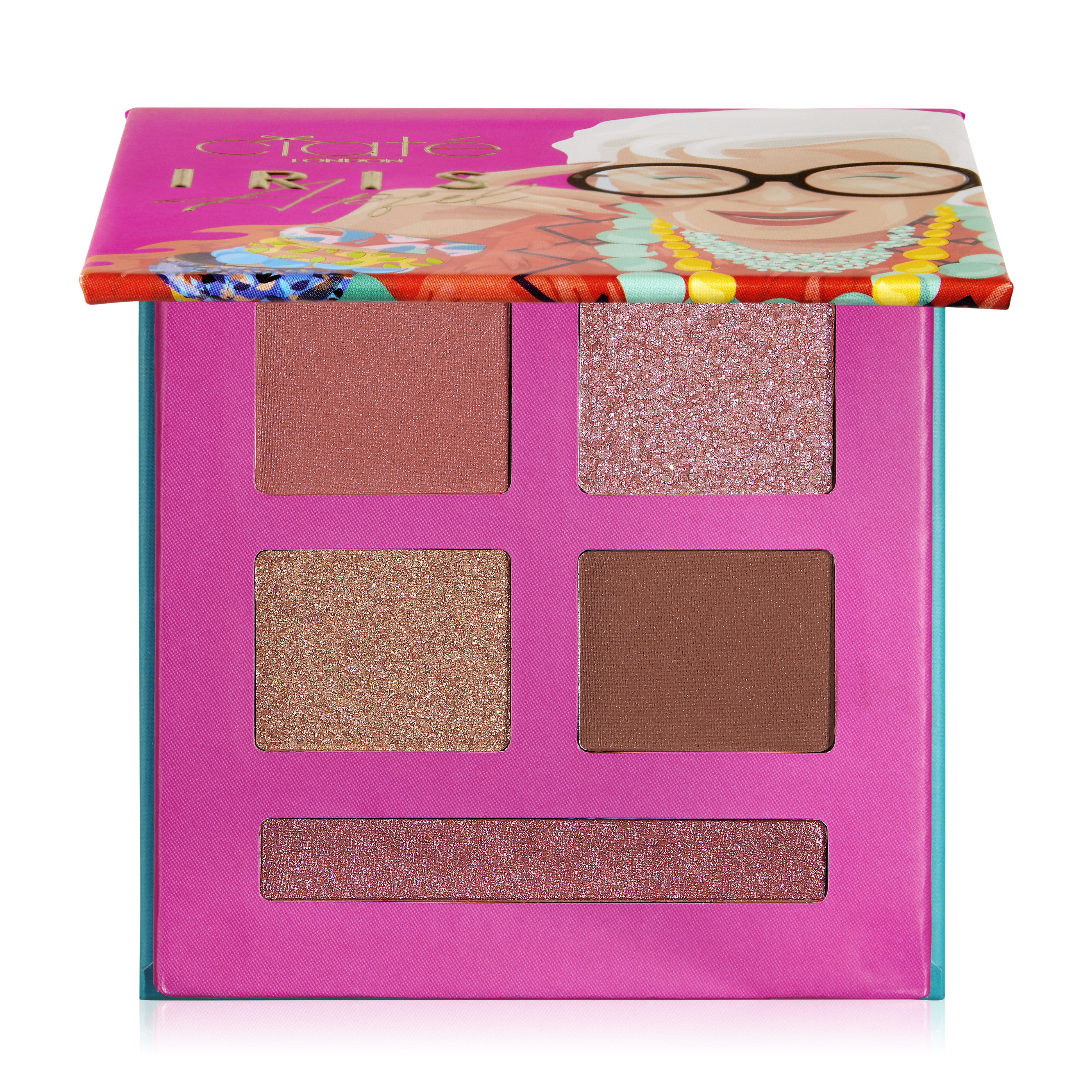 Ciaté London x Iris Apfel
The Eyeshadow Palettes More is More, Less is a Bore
Echoing her words, "One item I really couldn't live without is a bright, bright lipstick," this collection also features flashy, bold lipsticks — something Iris Apfel's makeup can't be complete without. The Creamy Gloss Lipsticks are uniquely bright, tinted gloss sticks that can be sheared out to create an everyday lip look or layered to leave a pigmented, punchy pout. They come in three shades: electric orange, bright pink, and nude pink — perfectly reminiscent of Iris Apfel herself. Despite being a glossy, nourishing formulation, the product comes in a lipstick form for easy application.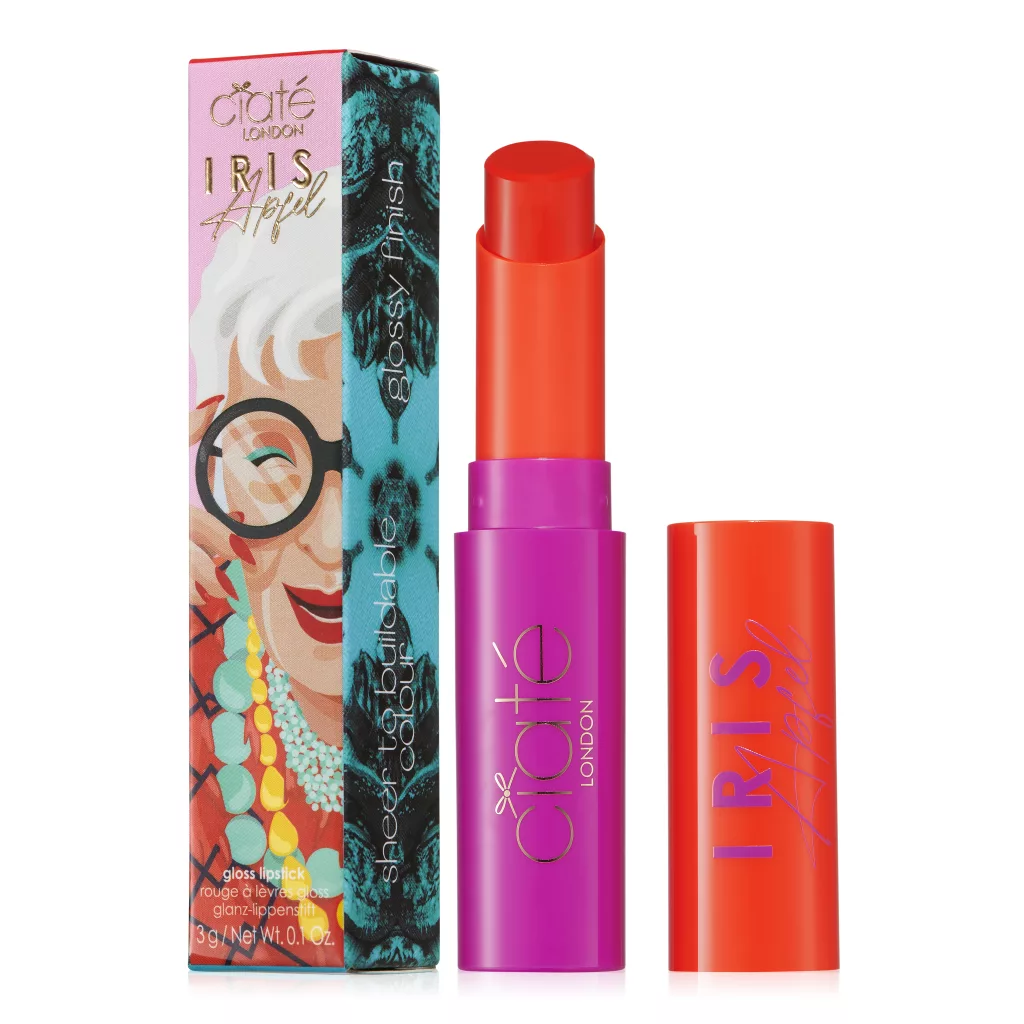 Ciaté London x Iris Apfel
Creamy Gloss Lipstick – Exuberant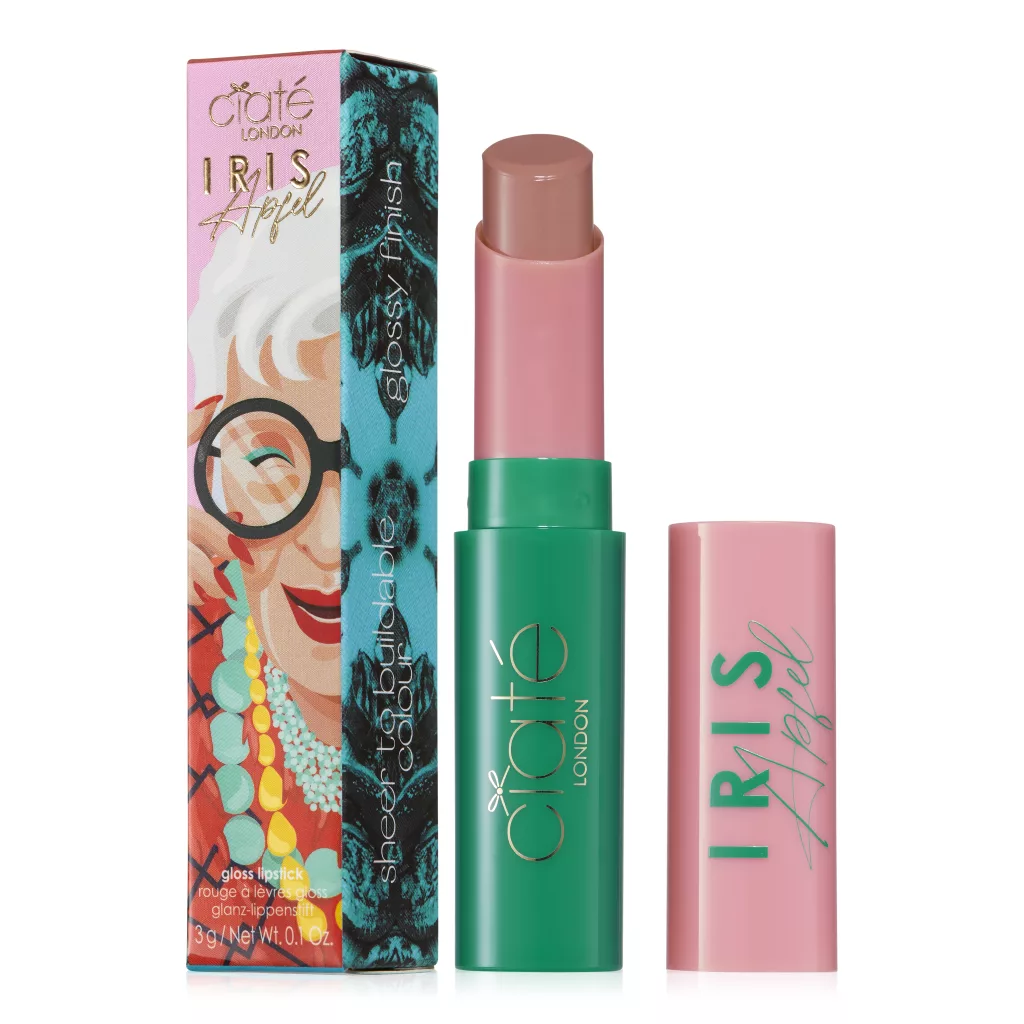 Ciaté London x Iris Apfel
Gloss Lipstick – Original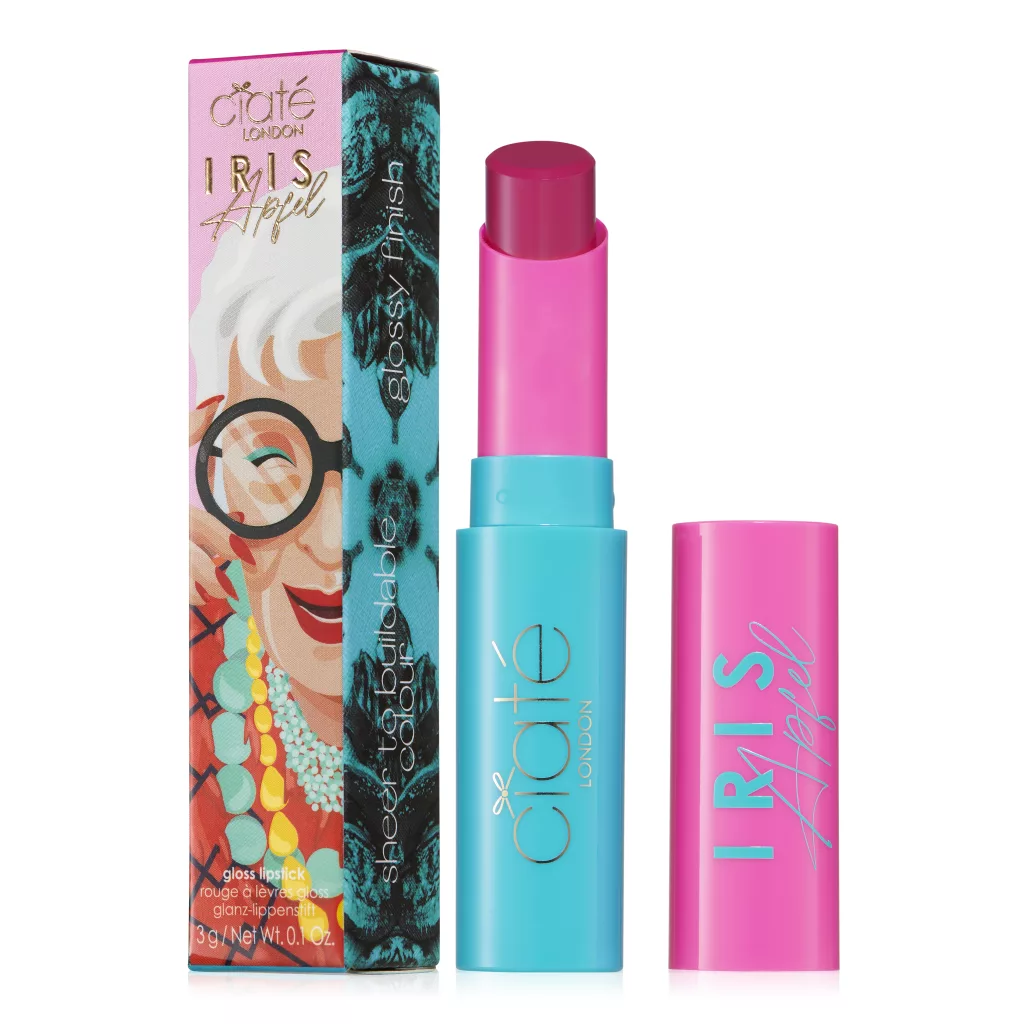 Ciaté London x Iris Apfel
Creamy Gloss Lipstick – Witty
The collection also features The Cheat Sheets Nail Wraps — bold nail prints that range from daisies and glasses to Iris Apfel herself. These nail wraps are the ultimate cheat sheet to a salon manicure because all you have to do is center the nail wrap, apply firm pressure, and file downwards to remove excess product. They are perfect if you want to try expressing yourself from the comfort of your own home.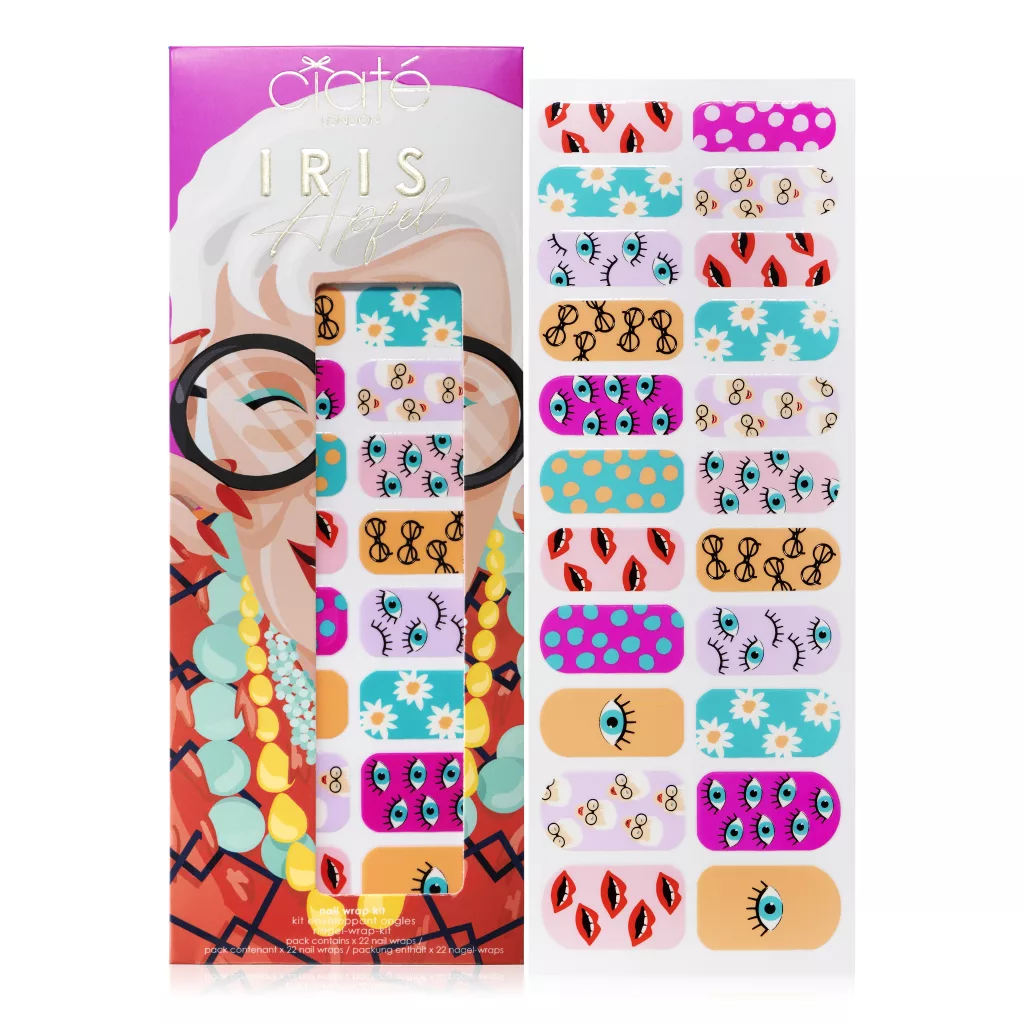 Ciaté London x Iris Apfel
The Cheat Sheets Nail Wraps
The Perfect Companion Pieces
Finally, the Hand-Held Mirror and Collectable Makeup Bag are the perfect companion pieces from the Ciaté London x Iris Apfel Collection. The turquoise mirror features a pop-art style portrait of Iris adorned in a plethora of multi-color jewelry, thick-rimmed circular frames, and a printed orange blouse. The portrait is not just a beautiful rendition of the trailblazing woman, but it serves as a reminder to live boldly and not be afraid of expressing yourself.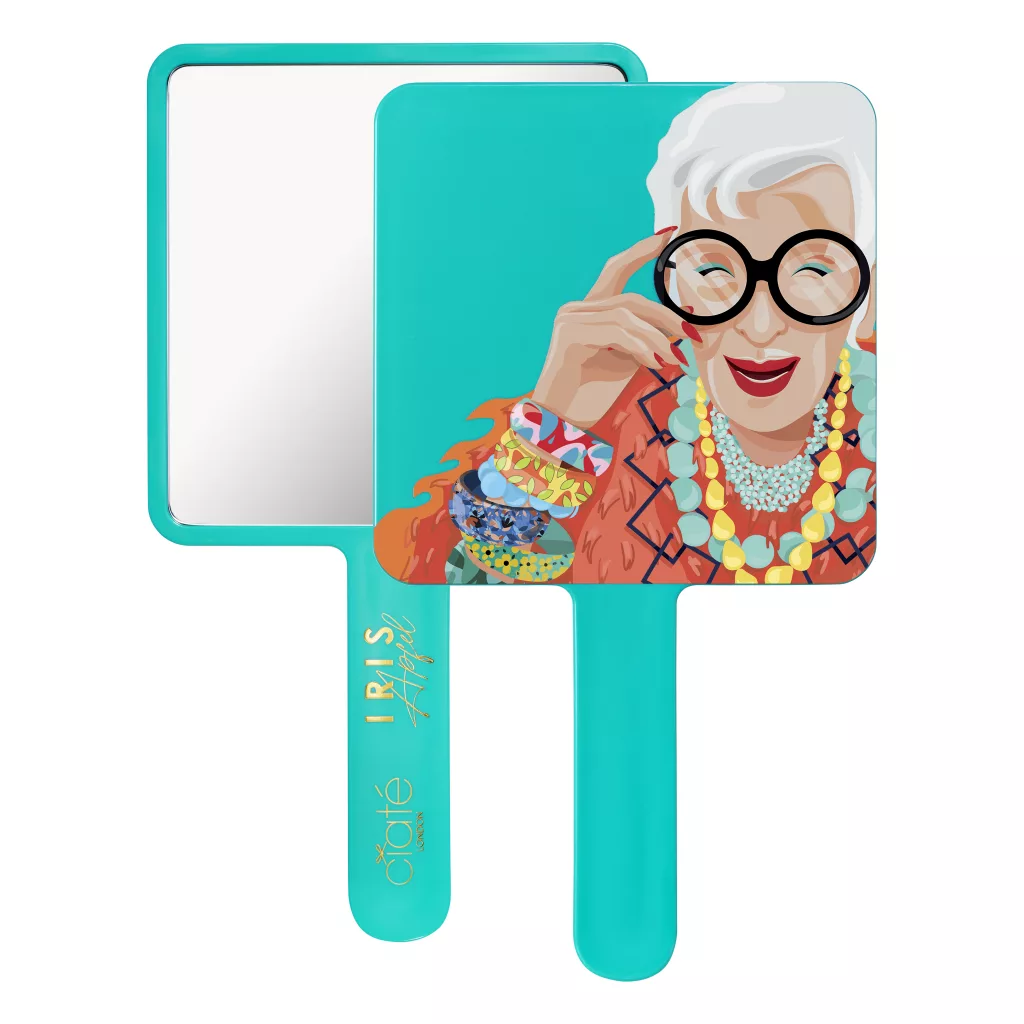 The Ciaté London x Iris Apfel
Collectable Hand-Held Mirror
The Ciaté London x Iris Apfel Collectable Makeup Bag is a must-have for those interested in the collection. The bag is decorated with clashing colors, ornate patterns, and a pop-art style portrait of Iris Apfel, making it the perfect carrying case for the equally bold cosmetics collection.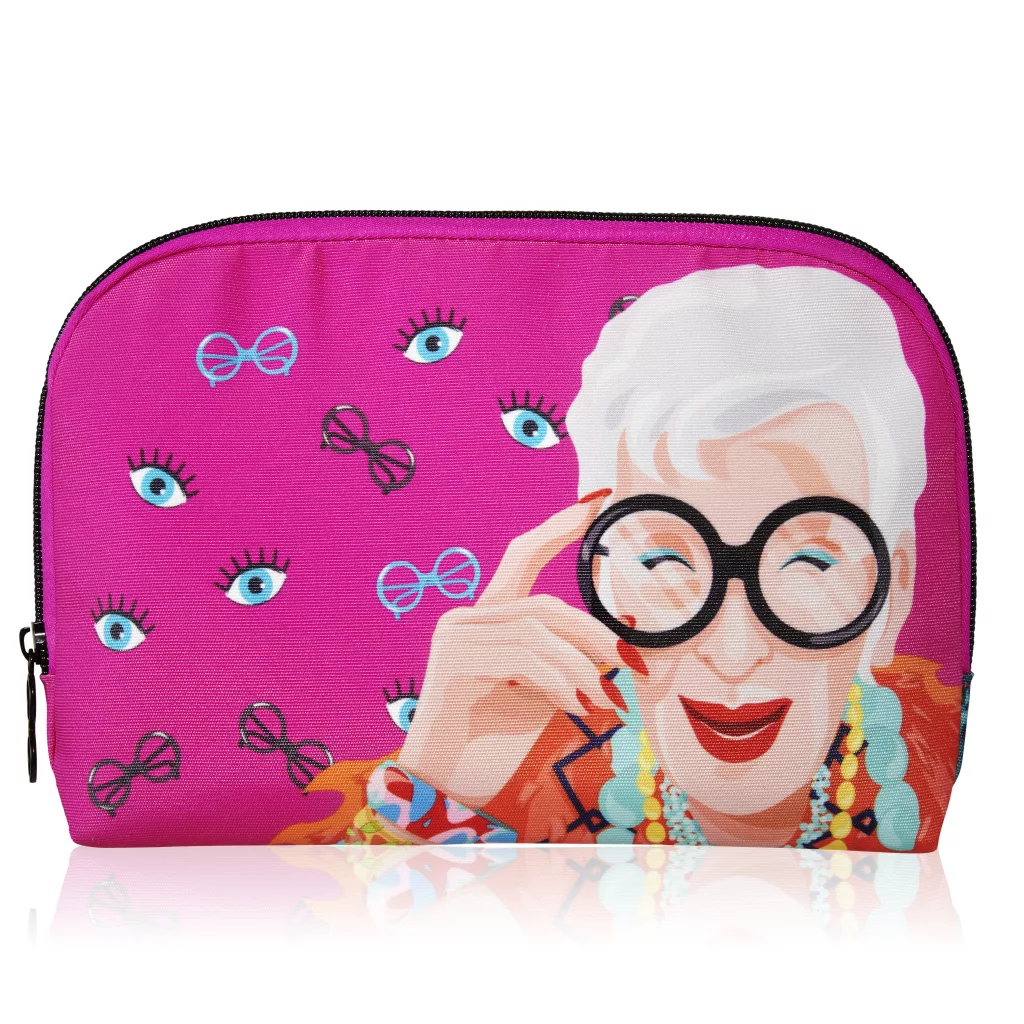 The Ciaté London x Iris Apfel
Collectable Makeup Bag
The Ciaté London x Iris Apfel collection is a suitable way to ring in Women's History Month this year. Bright, unapologetic, and imaginative, the collaboration embodies Iris Apfel's beliefs on self-expression to a tee. "For the creatives, the routine-lovers, and the daredevils, this collection combines everything I have come to love about beauty over my 100 years. I hope this collection acts as a reminder that to be truly yourself, is to be unstoppable," Iris Apfel said. If you happen to pick up one of these products, always remember the fashion icon's mantra: "Live in the now — yesterday is gone, you don't know if there's even going to be a tomorrow, so you might as well enjoy today."
Do you enjoy reading about the trendiest beauty brands? Check out Dior's latest campaign featuring BLACKPINK's Jisoo and Anya Taylor-Joy here.
All products featured on EnVi are independently selected by our editors. However, we may earn a commission from qualifiying purchases.