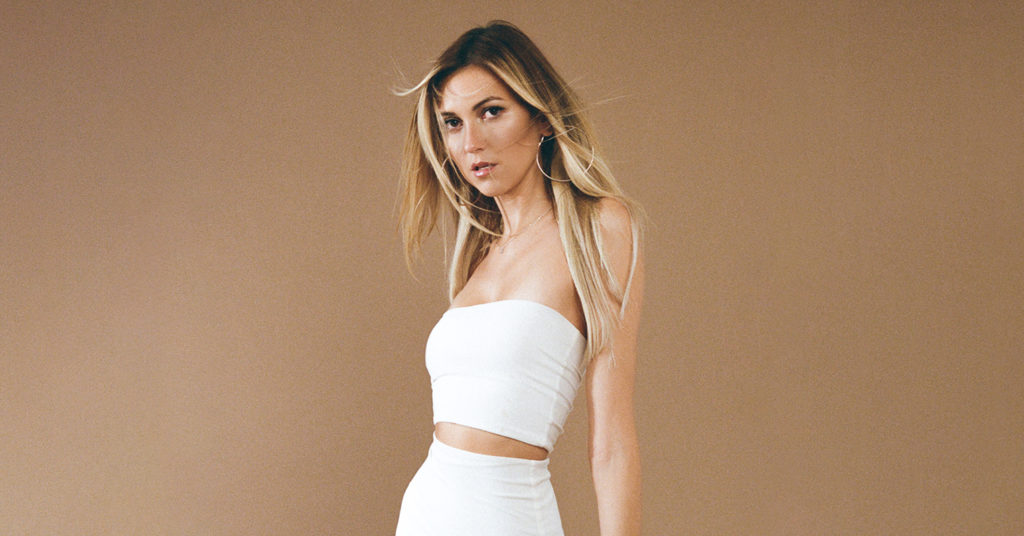 In an era where pop and hip-hop music are now dominating the mainstream media, classic or "sophisticated" R&B has recently taken a backseat in the music industry. Of course, popular acts such as SZA, H.E.R., and Ella Mai have been making waves in the genre, but today's R&B hasn't held the same kind of spotlight it used to. 
That's where U.K. artist Charli Taft comes in. After releasing a string of singles and helping pen dozens of tracks for some of K-pop's most notable groups, Taft is finally focusing on herself and looking to bring back the "golden era" of R&B she grew up on. In an interview with EnVi Media, she talks about her debut album, DLUXLIFE, and her opinions on the current state of R&B.
DLUXE Life
On July 22, 2022, Taft made her artist debut with DLUXLIFE, a 14-track album consisting of the vintage '90s and 2000s R&B/hip-hop sound. For avid Charli Taft listeners, this comes as no surprise since this has been her brand with songs like Taemin's "Ace," Red Velvet's "Automatic," and her 2017 single, "Love Like You."
View this post on Instagram
"The music [in that era] was just the music I loved growing up—it was the pop music of our time," Taft said. "It was mainstream and commercial, but it was also really musical and allowed singers so much scope to really sing and make these accessible songs that could appeal to a big audience…it's the best of both worlds."
The album opens with its eponymous track, "DLUXLIFE," in which Taft sings about wanting to bring back the nostalgic feeling she gets when listening to '90s/2000s artists like Mariah Carey and Brandy.
"It's an unusual song lyrically, but it's referring to the feeling people get when they're missing something or someone," she said. "And for me, it's like missing the deluxe sounds, the sonics, the feeling you used to get when you hear that kind of music."
The laid-back vibe of the song is very prominent and reminiscent of music released in 1999, which Taft revealed was specifically her inspiration for the track. "That's exactly how we wanted people to feel when they heard it—especially the drums because it has that Aaliyah vibe," the singer said. "It felt cool to write a song that didn't seem obvious, where the lyrics are ambiguous, but actually that there is a hidden meaning behind it."
Developing A Strong Artist/Producer Relationship
Throughout Taft's career as an artist and songwriter, she's developed many professional relationships in the industry, specifically while working in K-pop. One person she's been the most collaborative with over years is songwriter and producer Daniel "Obi" Klein, who's also been an integral part of the K-pop world. With his help, the two spent ample time fleshing out her sound, style, and overall direction she wanted to go with her music.
"We met at a songwriting camp in 2012, and we did this amazing song that ended up becoming "Lips" by Girls Generation," Taft explained. "So eventually, we started working together on a more frequent basis, and in 2017, when we made "Love Like You," we felt like that was the song that would define my album."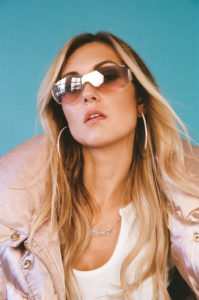 Photo courtesy of Charli Taft
Naturally, Taft is harder on herself when she's creating her own music than when she's creating for other artists. During these times, she revealed Obi Klein often helps keep her from overexerting herself and overthinking the process.
"It's easier to be objective [about the music] when it's not for you, but of course, when you're so involved, it can be quite hard to take a step back," she said. "That's why it's good to have Obi because I trust him—it's so good to have a partner you can bounce ideas off of, and they can tell you when enough is enough."
Behind The Songs
In her latest single off the album, "Ride," Taft features hip-hop artist and songwriter Justin Starling, who went viral last year for his K-pop verses on TikTok. Similar to her introduction to Obi Klein, Taft and Starling met through a songwriting camp for SM Entertainment in summer 2021. Through that collaboration, the pair decided to team up again, this time for Taft's project.
"We had written with Adrian McKinnon on one of Obi's tracks and worked with them remotely, and we thought Justin's verse on that was crazy," Taft smiled. "So when the opportunity came up to feature someone on "Ride," we reached out to Justin, and he was just the right choice for the song."
Another standout track is "Leave The Party," which, in contrast to the rest of the album, takes a slightly different approach to the R&B genre. "We wanted to make it kind of ambiguous and dreamy in the beginning—like you didn't really know what kind of song it was going to be and how it would open up," she explained. "It has a very TGT vibe, even tonality-wise, it's kind of floating, and by the hook, it cements itself into something you can recognize."
As a lead single, "Ride," perfectly sums up what listeners can expect with this album. And as the second to last track, "Leave The Party," cements those expectations as something truly nostalgic and fun.
The State of R&B Today
As previously mentioned, R&B isn't the focal point of the music industry at the moment—at least not like it was in the days of Usher, Alicia Keys, etc. There have been many conversations circling the current state of the genre and whether R&B is "dead" in the eyes of mainstream media, and Taft chimed in to give her two cents on the topic.
"I'm generally of the opinion that R&B is not dying…it's not in a bad place, but standards are different than they were before," she stated. "I've felt a little disappointed because it seems like there's been a 'less is more' approach to the genre, and audiences haven't been as receptive to artists making more sophisticated R&B."
She's referring to the "chill playlist" type of music that's been popular these days, where all it takes is a few simple chords to produce an R&B resembling track. Because of technology and the prevalence of platforms such as TikTok and Instagram, it's become easier for people to make music and gain a following from it.
"The whole excellence of it was based on pushing boundaries, doing your research, vocal production, the songwriting—it was all about creating this product that would wow people," Taft said. "It was a difficult genre to compete in because there were so many great singers and producers…I think that has changed actually, maybe has to do with the pressure put on artists to create content."
While it frustrates Taft to see simplicity valued over complexity, she doesn't necessarily think it's wrong and understands genres need to evolve. "I wouldn't have been brave enough to put music out there if I didn't feel it lived up to my idols," she confessed. "I just think we need to celebrate the artists who are trying to be different and doing things that challenge the listener."
Sincerely, Charli
With DLUXLIFE under her belt (along with the many hits she's helped write over the years), Charli Taft not only wants to challenge her listeners but earn their trust, as well. 
"I hope they can see I'm very thorough in what I do, and I care about the quality of my music," she said. "The standard's not going to drop; I'm going to change; I'm here to entertain and hopefully, make them feel something when they hear it."
Listen to Charli Taft's DLUXLIFE  album, available on Spotify and Apple Music. Preorders for the album on CD/Vinyl are available on her website.
For more on Charli Taft, check out our write-up of her single, "Money Can't Buy," here!
Thumbnail courtesy of Charli Taft