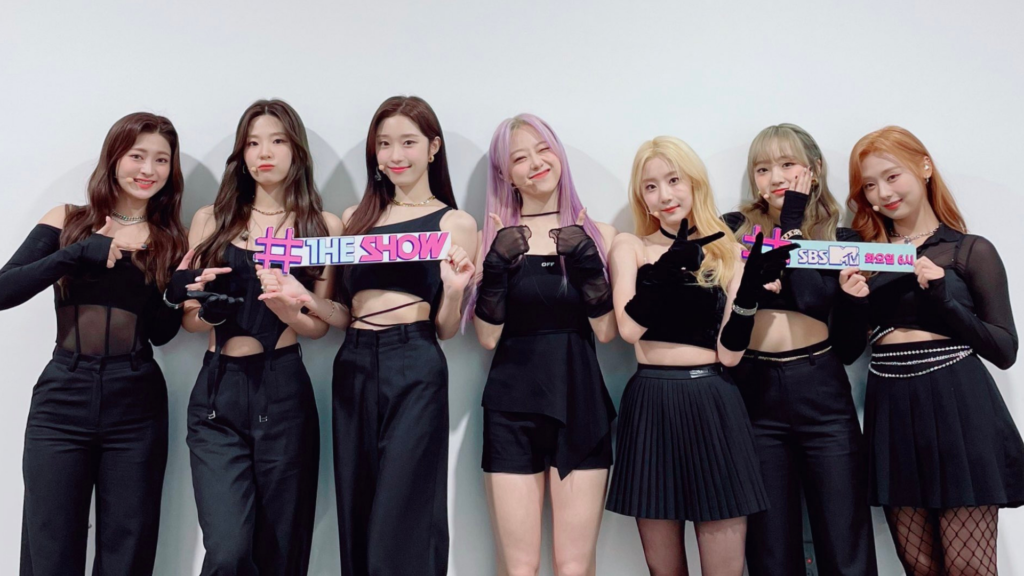 The wait is over! Girl group cignature have returned with title track "Boyfriend" in their first comeback since 2020. Released on November 30, "Boyfriend" is part of their second EP, Dear Diary Moment. The J9 Entertainment girl group — now composed of Chaesol, Jeewon, Seline, Chloe, Belle, Semi, and Dohee — are back and better than ever.
A Long Anticipated Return
cignature made their debut in 2020 with the EP Listen And Speak and title track "ARISONG." Preceded by single tracks "Nun Nu Nan Na" and "ASSA," cignature stood out with their energetic bubblegum pop sound and colorful music videos. This year, however, due to two former members leaving, the comeback preparation was halted. Two months after the initial comeback announcement at a variety show, the official account posted a teaser on November 7. Two new members have joined the group: Chloe and Dohee.
cignature boasted three diverse concepts in the teasers. The first concept featured the girls in stylish black dresses. Against an ivory background and antique objects, the girls showed their inner royalty.
In the second concept, the members wear all white in a mostly pink room. Their outfits contrasting with the room and coupled with fancy jewelry, made the members shine.
Lastly, the girls showed off their athletic side in the third concept photos. Clad in sporty white and gray outfits, cignature posed in a white room with minimal lighting. This created a large shadow, which highlights the septet.
Coming Back Fresh
"Boyfriend" offers a new side of cignature. Compared to their last three singles, "Boyfriend" is softer and more mature. The mid-tempo hip-hop track, penned by Baddluck, danke, Ken Berglund, and Stephanie Shabashev, features drum-heavy beats and alluring ad-libs. Lyrically, the song portrays a toxic relationship and the difficulty of letting go.
While the lyrics to "Boyfriend" depict a depressing situation, the music video is much more optimistic. Contrasting pastel-colored backgrounds with chic, classy props, each of the members deal with the titular boyfriend in their own way. For instance, Chaesol sits in a small living room with an old-school landline phone and a small television. Jeewon is surrounded by overflowing washing machine bubbles in a turquoise laundry room. The girls' moments are shown interchangeably with the group's dance shots. In the climax, they express their frustration as it is time to end the toxic relationship. With the song's end, they throw away their old lover's belongings and text him goodbye.
Inside The Diary
Dear Diary Moment has four B-sides, all showcasing their musical versatility. "My Diary" is an upbeat track produced by AIMING. It mixes a catchy pizzicato hook and hip-hop influences. In "VILLAIN," the groovy, parade-like melody contrasts with lyrics of a villainous character. The song also features a colorful use of synths.
The fourth song of the EP, "Climax," is a mid-tempo R&B track with dreamlike synths. The KZ, B.O., and HONEYSWEAT penned track features cignature's sweet voices and confident lyrics. Lastly, "Sirius" boasts a symphonic ballad. As seen on their prerelease performance video, the septet provides an amazing vocal performance.
To keep up with cignature, follow their social media accounts on Twitter and Instagram! The girls also upload YouTube content to their channel here.

Missed out on the most recent K-pop comebacks? Check out our coverage of EVERGLOW's Return of the Girl here.