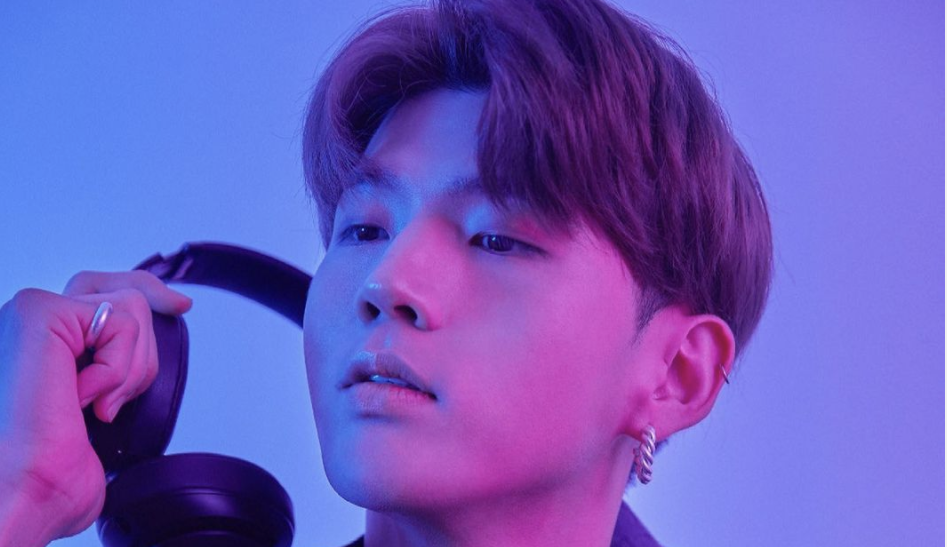 On June 18 12 PM KST, the Clubhouse-based organization Inside Kpop—by Korean-American songwriter and A&R Danny Chung—hosted a room featuring KARD member Big Matthew (BM) and producer Isaac Han for the second installment of their series, Inside. 
BM and Isaac discussed the creation of BM's solo debut song "Broken Me," getting into the details of their inspiration, production process, and close friendship. The show was hosted by Danny Chung, Isabel Chi, and EnVi Media's very own Azadeh Valanejad and Davonna Giplin.
An Open Atmosphere
The room started as a lighthearted conversation with BM sharing that he ate chicken breast for breakfast, joking that he's eaten over 4,000 chicken breasts over the past few months. Danny then humorously responded stating why BM's name is "Big" Matthew and not "Medium" Matthew. This interaction laid the foundation for the rest of the night, creating an open and carefree atmosphere.
The mood was also relaxed for another reason: BM and Han go way back. "We met in junior high because we met at the same church in LA," BM said. "When I first came out to Korea, I heard Isaac was doing stuff here. Six years back, I reached out and said, 'Hey let's cook up for a bit.' So we did, but we weren't able to connect for a while after that. I saw a post on Instagram where he was credited as a producer for a big group, and I said, 'Let's link up again.'"
Vulnerability, Change, and Struggles: The Birth of a Debut
BM and Han began the discussion by sharing the story behind "Broken Me," as well as the creative process that went into crafting the solo track. "Broken Me" is an indie rock-based song that explores an internal struggle. According to BM, the track was influenced by his trainee days, where he battled with self-doubt, anxiety, and depression.
When DSP Media, KARD's label, approached him about doing a solo, BM spoke to Han about getting a beat for the track. "I wasn't looking for a specific genre," BM said. "I just wanted to make something dope and creative. I went to 8PEX and he played me some tracks, including the instrumental for 'Broken Me.' I was like, 'Woah, I don't think I ever dove into something like that. So I took it home with me and it just came really naturally."
According to Han, the concept for the music video wasn't initially part of the production process. "We were just trying to cook up some nice songs," Han said. "Originally, it was going to be a filler and I wasn't even sure of all this. I'm not saying BM isn't capable, but it was something different that BM would have to dig into. The music video wasn't even a part of the picture yet."
BM then opened up about why this instrumental spoke to him, and the message he hoped his fans would receive from the track. "I had a huge Linkin Park phase when I was in high school, and I have a lot of their music on my playlist even now," said BM. "I was like no one would expect me to do something like this, so I decided to work with it. The message is obviously about internal struggle. Being that it was my first solo release, I wanted it to be as intimate as possible and show people a different side of me than they're used to seeing." He hopes it can help those who listen and give them a little peace of mind through their struggles.
On His Solo Debut and Working with KARD
In addition to sharing the inspiration behind his track, BM opened up about his feelings on performing as a solo artist. BM is one of four members of the co-ed K-pop group KARD, along with Jiwoo, Somin, and J-Seph. He has songwriting credits for some of KARD's tracks, including their well-received singles "Hola Hola," "Gunshot," and "Dumb Litty." Even though he often writes for his group, it can be challenging to write for other people.
"When it comes to the girls, I have to consider a lot of different things. Jiwoo has a very husky girl crush tone and Somin has a very fresh, Ariana Grande type of tone so I have to consider both things," BM said.
BM also shared that writing for himself is a lot easier than writing for his group mates due to the other factors he has to consider. Another major difference between performing as a unit and a solo artist for BM is that, "You don't have three other members to not only share the beautiful moments with, but the struggles." 
While he didn't have his members present during the process, he shared that he was able to overcome his loneliness because of his friendship with Han. He felt supported by both Han and 8PEX, finding a new family during the process.
What's the next Big statement for BM?
When asked about KARD's future, BM surprised fans with big news: he plans to release a three-song album titled The First Statement. While the title track's name was kept secret, BM revealed the song will be a Hip-Hop focused track in a style that the fans previously expected of him. The title track will emphasize the heavy-hitting, low-down rap reminiscent of the New York-style flow that BM emulates in songs by KARD. The other unreleased song will be a deep house track titled "Body Movin.'" BM described it as "the perfect song to dance to" or "put your makeup on while getting ready." "Body Movin'" will also reveal a new vocal style from BM with light rap to enhance the track. 
The album rounds out with a Korean version of "Broken Me" sandwiched in the middle of the title track and "Body Movin.'" The Korean version features the same intense vibes that can be heard in the original. With the wide amount of genres and technique the tracks will cover in The First Statement, fans look forward to BM showcasing the many facets of himself—both in personality and creative storytelling. 
In addition to his own solo endeavors, BM revealed that his bandmates Jiwoo and Somin have upcoming music following the release of his solo project. He also teased more upcoming music with 8PEX.
Lasting Impressions
Though the spotlight was on him and Han, BM made sure to share the love with fans, as well as the admins who were moderating the Clubhouse room. When asked about the message behind his debut track, BM shared he hopes by unveiling his struggles he helps fans overcome their own problems. He also complimented several fans, expressed gratitude to people wearing his brand, and praised admin Isabel Chi for her quick and accurate translations of the conversation into Korean. All of his kind actions and words display his positive mindset and philosophies as a person—a testament to his good-natured and humble character. 
Want the chance to ask a K-pop artist a question? Keep an eye out for the next episode announcement of "INSIDE" on Instagram and Twitter!
For more big content, be sure to read our piece on BM's solo debut single here!
Thumbnail Courtesy of bigmatthewww