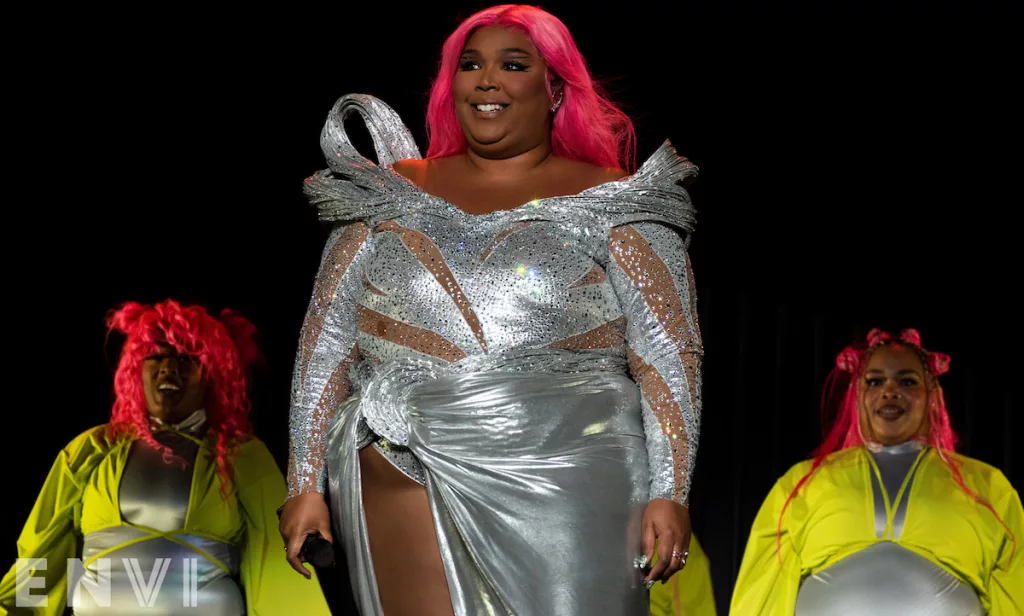 2023's Governors Ball returned to New York for its 12th year. The historic festival has become one of the go-to events for Americans (more specifically, New Yorkers). Finding a new home in Flushing Meadows Corona Park, the festival was jam packed with events, food, (and most importantly) great music. The festival saw bustling crowds in attendance to see industry darlings and heavy hitters. SABA, Alexander 23, Tai Verdes, Ice Spice, and Lizzo were some of the many artists who took the stage on Friday
Missed out? No worries. EnVi was on the scene to cover day 1 of Gov Ball! Read on for our exclusive photo recap:
SABA
Versatile and fresh, Chicago rapper SABA hit the GOVBALLNYC stage. Dressed in all green, he was full of smiles. Switching between groovy records and heavy hitting rap bangers, his set was dripping in swagger. "I wanna do some rap shit…I got whatever style you need god damn it" yelled the rapper. This performance comes off of the heels of "hue_man nature," his latest single with No ID. The catchy tune in particular was one of several fan favorites during SABA's set. As if it wasn't enough to see him command the stage, he also brought out musician and filmmaker Jean Deaux to perform their song "Photosynthesis." The two were full of charm on stage.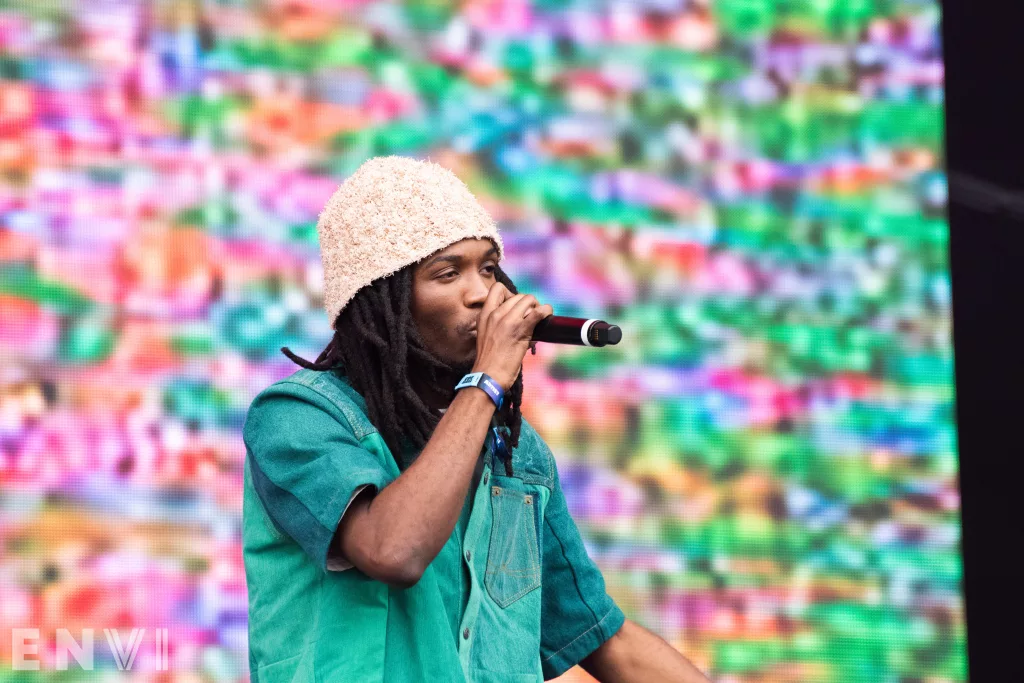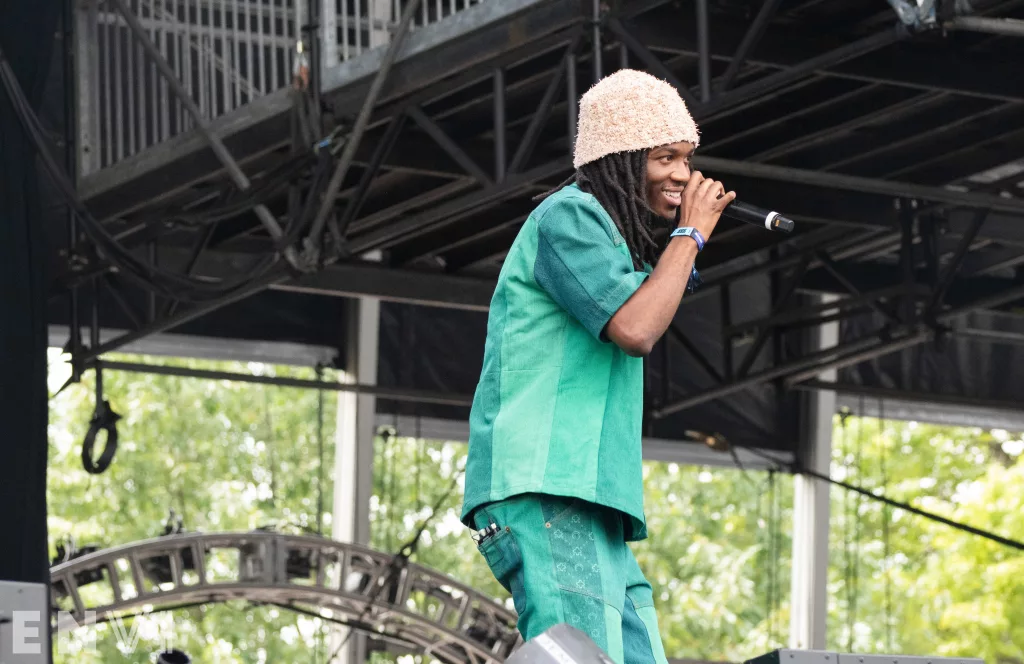 Alexander 23
Even if Alexander 23 wasn't on your radar already, his performance at the BACARDI stage certainly was one to watch. The word that perfectly summed up this performance? Cozy. His fans were teeming with excitement, with many standing at the barricade holding flags reminiscent of a presidential campaign with his name on it. At one point, a fan screamed, "Did you do your laundry yet?" which prompted a response from the singer. He admitted that he did not and said, "Laundry is for suckers." Performing songs like "Crash" and "Cry Over Boys", he and his band set the stage ablaze with their energy.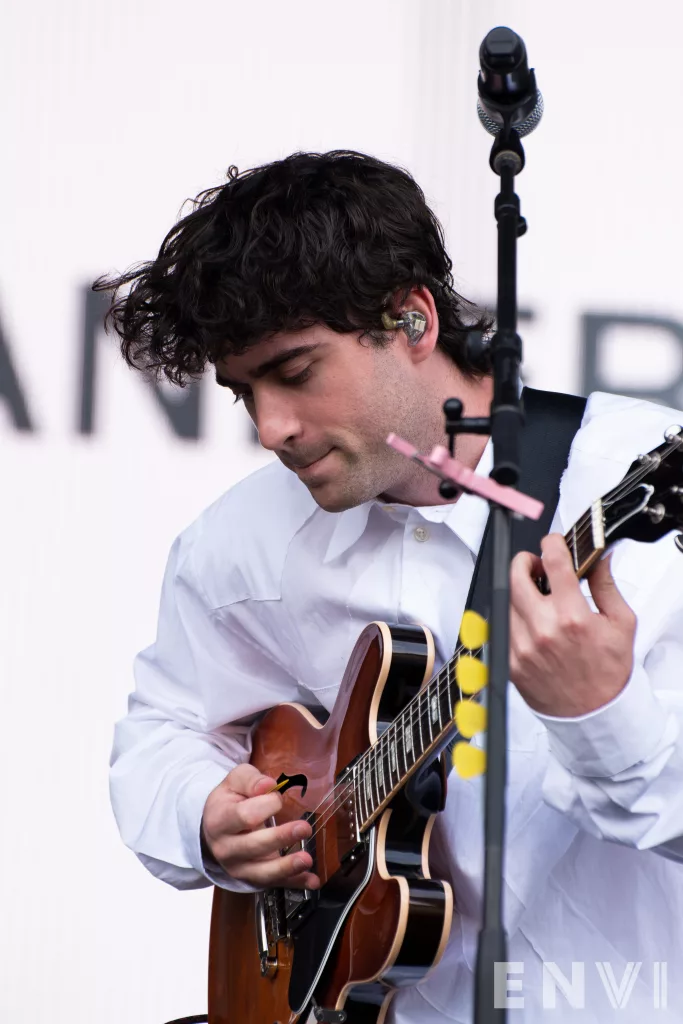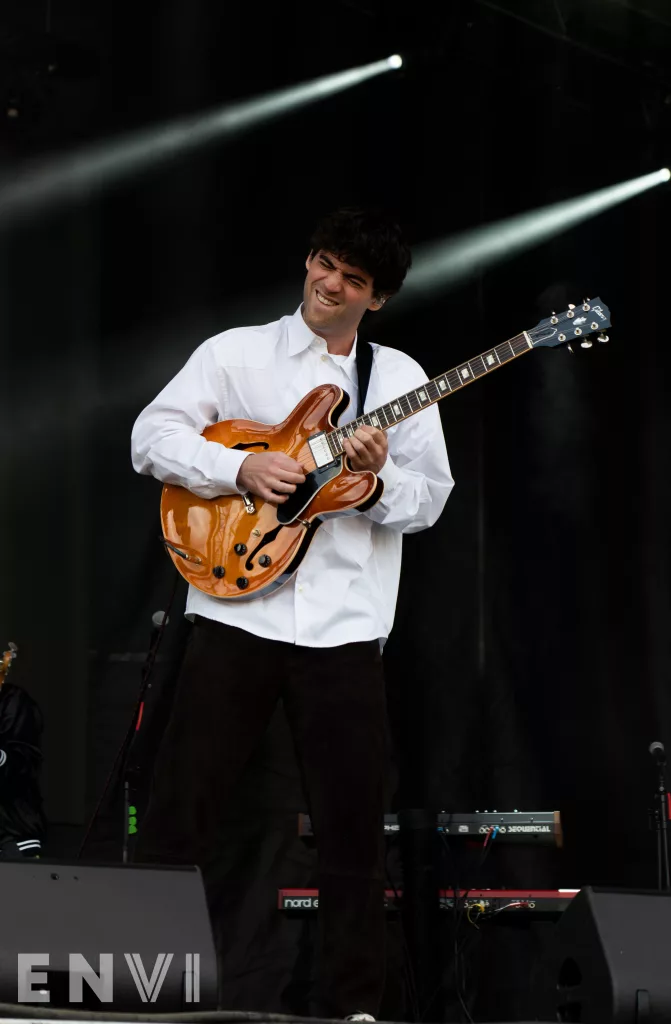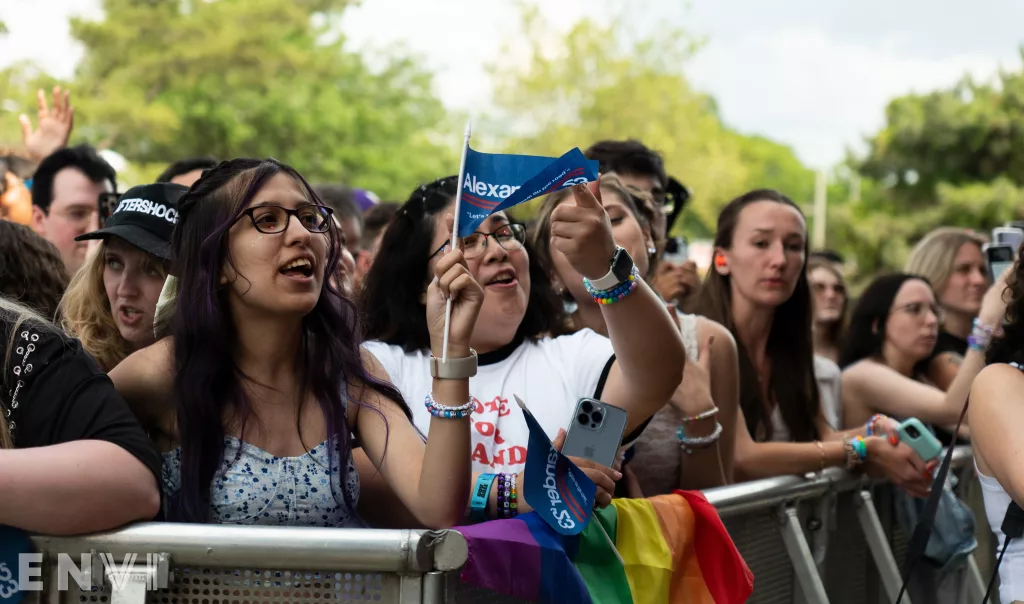 Tai Verdes
Californian singer Tai Verdes breathed life into the GOPUFF stage during his set. With a laid back yet engaging approach to performance, he certainly made his mark on Friday. Gracing the stage with a blue hoodie, he paired ripped gray denim pants with a gray beanie. Tai Verdes constantly did everything he could to get as close to fans. Whether that meant jumping on the speakers or physically walking down the barricade, he did it all. Delivering songs from his 2021 album TV, "AOK" and "FEELING THIS BAD NEVER FELT SO GREAT", fans were enthusiastically yelling every lyric. It only made sense that his fans were entranced with his set, given he offered a catalog of pop that was stripped down and raw.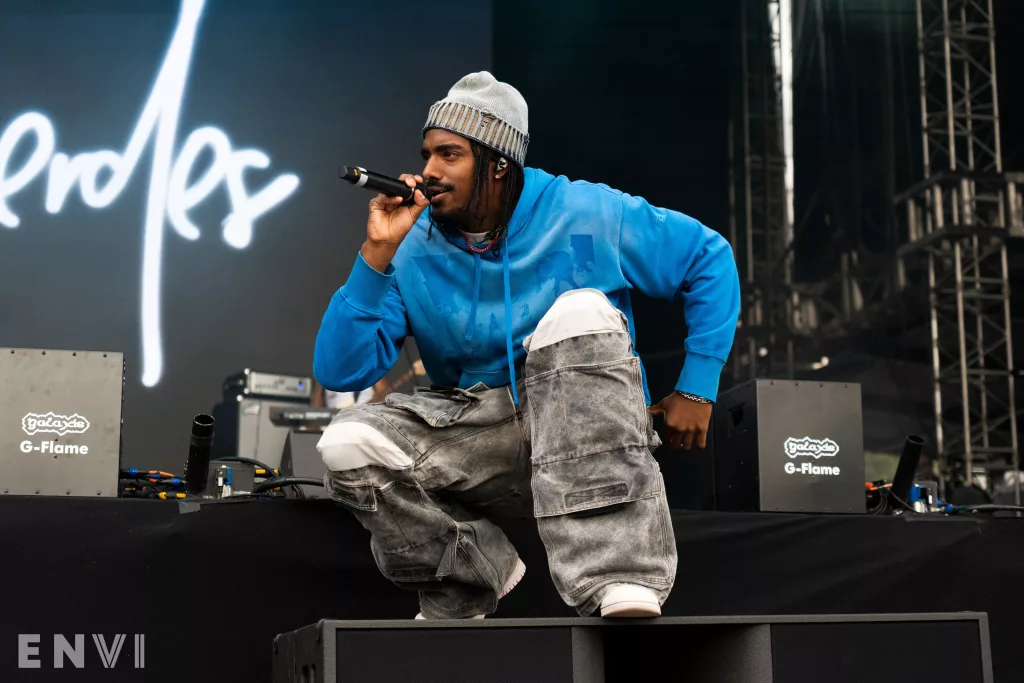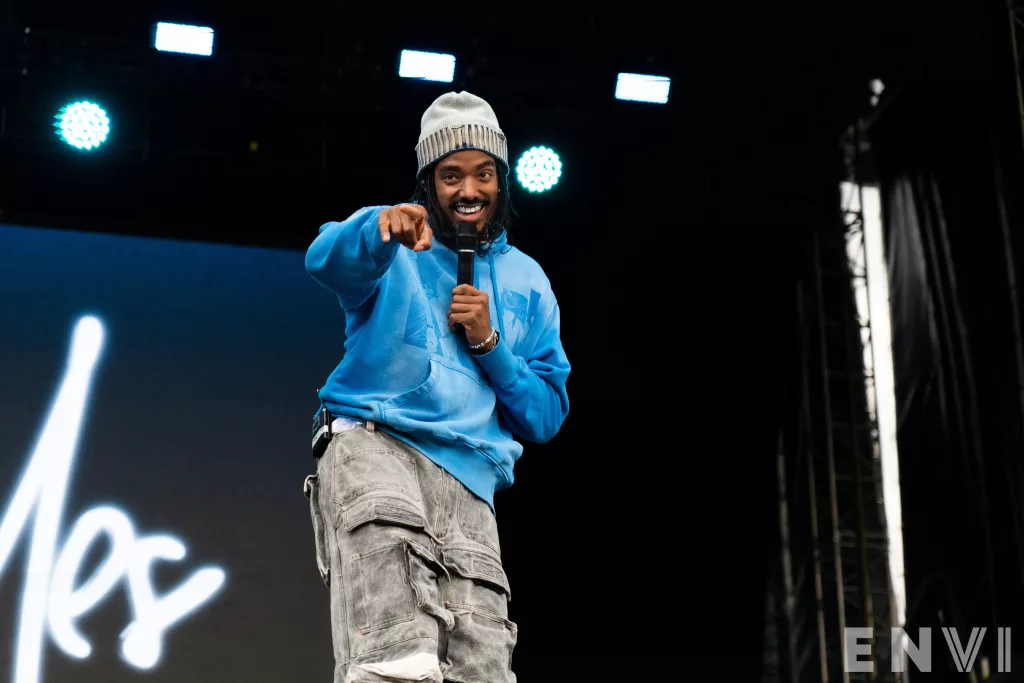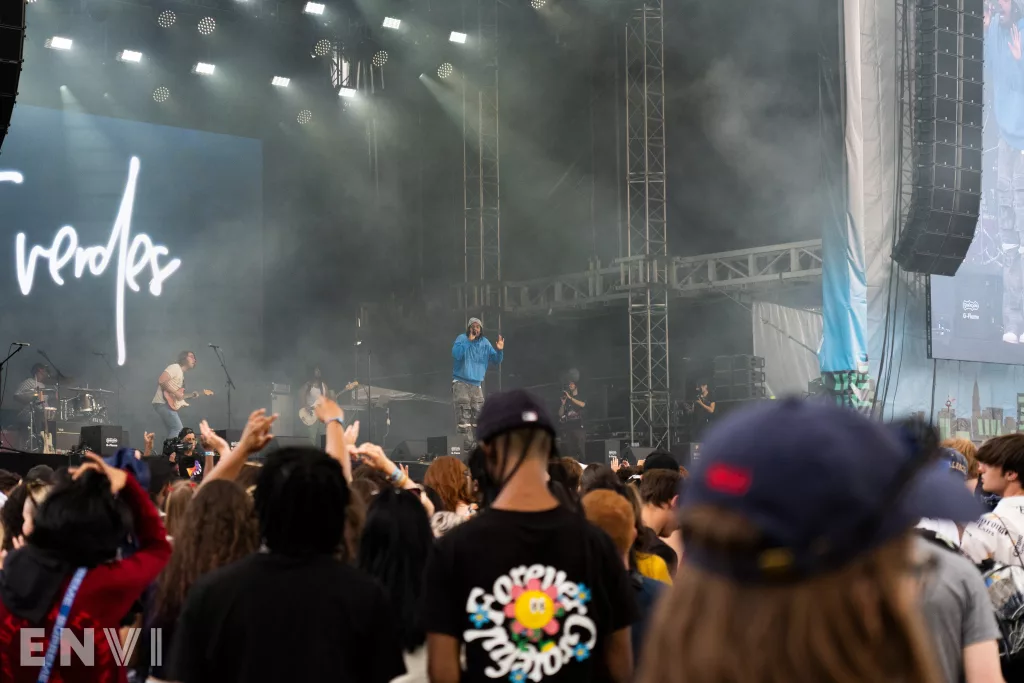 Ice Spice
If it wasn't already clear, Ice Spice is one of the year's biggest music phenomenons. Even ahead of her performance, it was obvious that the entire festival kept their eyes peeled for her. Fans were seen with flags of her face, body paint of the word "Munch" on their chests, and were filled with excitement. Though her set started late, the crowd constantly chanted her name. Serving up a denim moment, Ice Spice entered the stage wearing a mini skirt, crop top, and denim ripped jacket. Donned the "Princess of New York" by her fans, Ice Spice opened with "Princess Diana". Though a short set, it was packed with her biggest hits and songs off of her debut EP Like..?. She followed up with songs like "Bikini Bottom," "Munch," and "In Ha Mood." Ice Spice isn't new to highlighting other artists though. She brought rapper Sexyy Red who performed her hit song "Pound Town."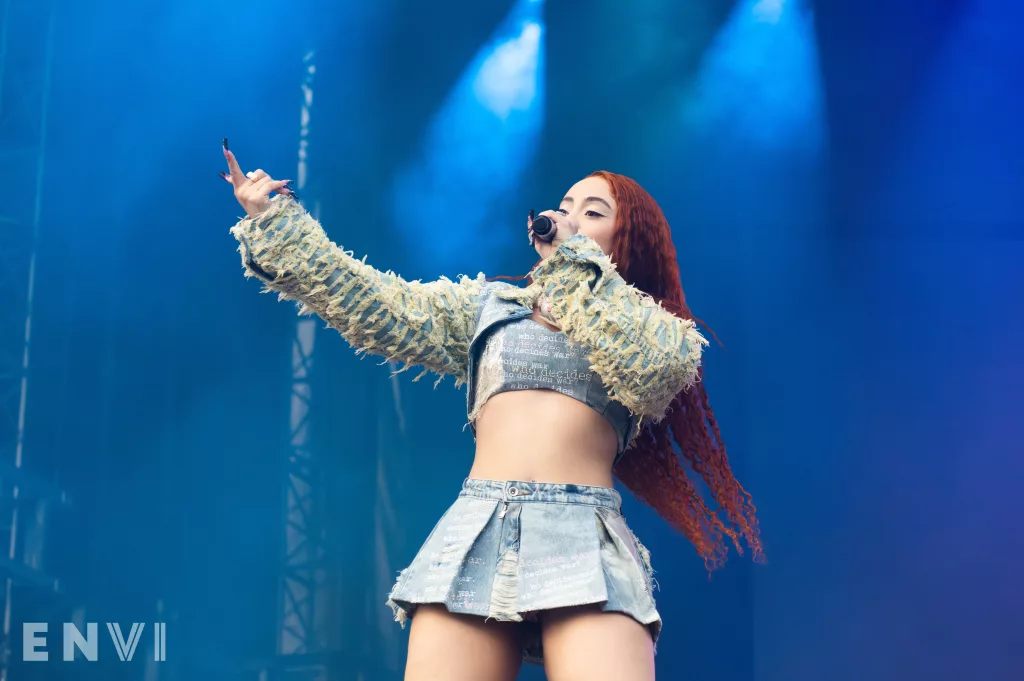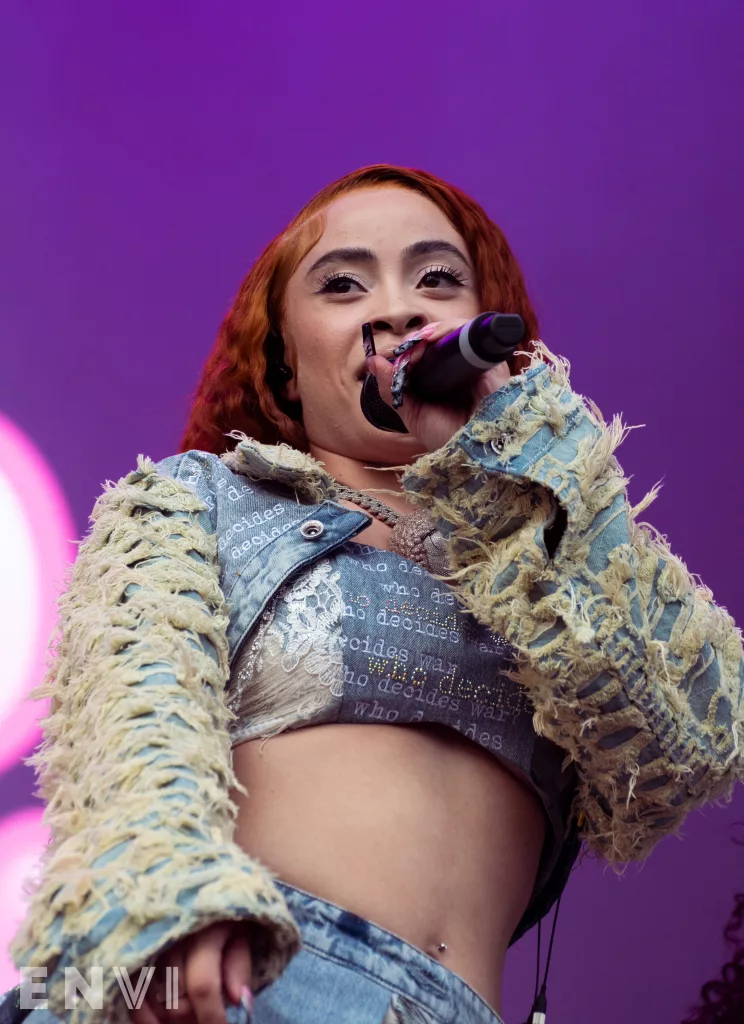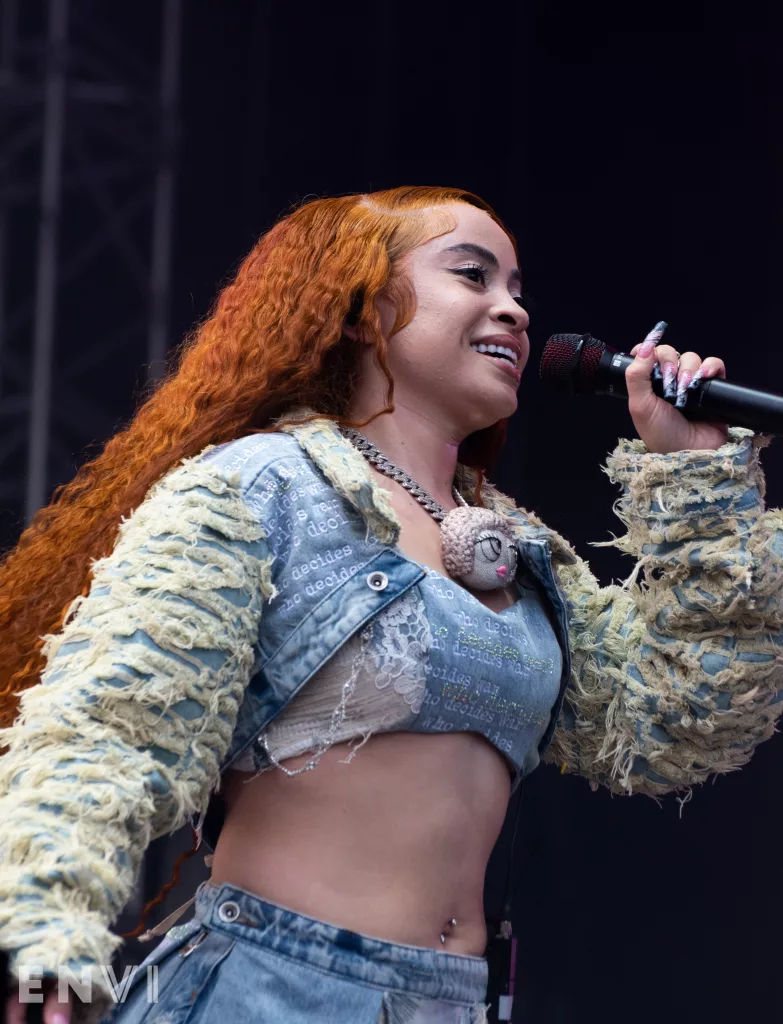 Lizzo
Lizzo closed out the night with an unforgettable performance. Her set was a love letter to herself, fat people, and the LGBTQ+ community. The singer has seen great success in 2023 and 2022 with her single "About Damn Time," which topped the Billboard charts at #1. However, it should come as no surprise that Lizzo is dominating the charts. She has the total package. From singing to dancing to playing the flute, she is a superstar.
Emerging from thick smoke, Lizzo donned a long sparkling silver dress paired with a silver platform combat boot. Her makeup featured a strong usage of glittery eyeshadow and liner just below the brow. She featured songs like "Tempo," "Special," and "Rumors," which was accompanied (on the giant screen) by a video of Cardi B rapping on vertical video. While singing, she flexed her vocal prowess by belting and executing high notes. And when she wasn't flawlessly hitting notes, she was performing powerful and intensive choreography. Addressing the conversations about her body she yelled, "Where my thick bitches at… I'm talking piss off the internet… cause I'm a fat bitch and I'm proud, motherfucker." It certainly was refreshing to see Lizzo so proudly and confidently affirm herself on such a historic stage. She truly is that bitch.
While watching Lizzo's set, it was so easy to get lost in the sounds of her voice. She also sang "I'm Every Woman" by the late Whitney Houston, dedicating it to gender non-conforming and Black trans women. This came at a time where trans people are facing sweeping instances of discrimination. However, this isn't new for Lizzo, who has used her platform to bring marginalized people to the forefront. She then brought out the Progress Pride Flag, wishing everyone a happy Pride. Lizzo's set was the electric night of fun that fans had been waiting for.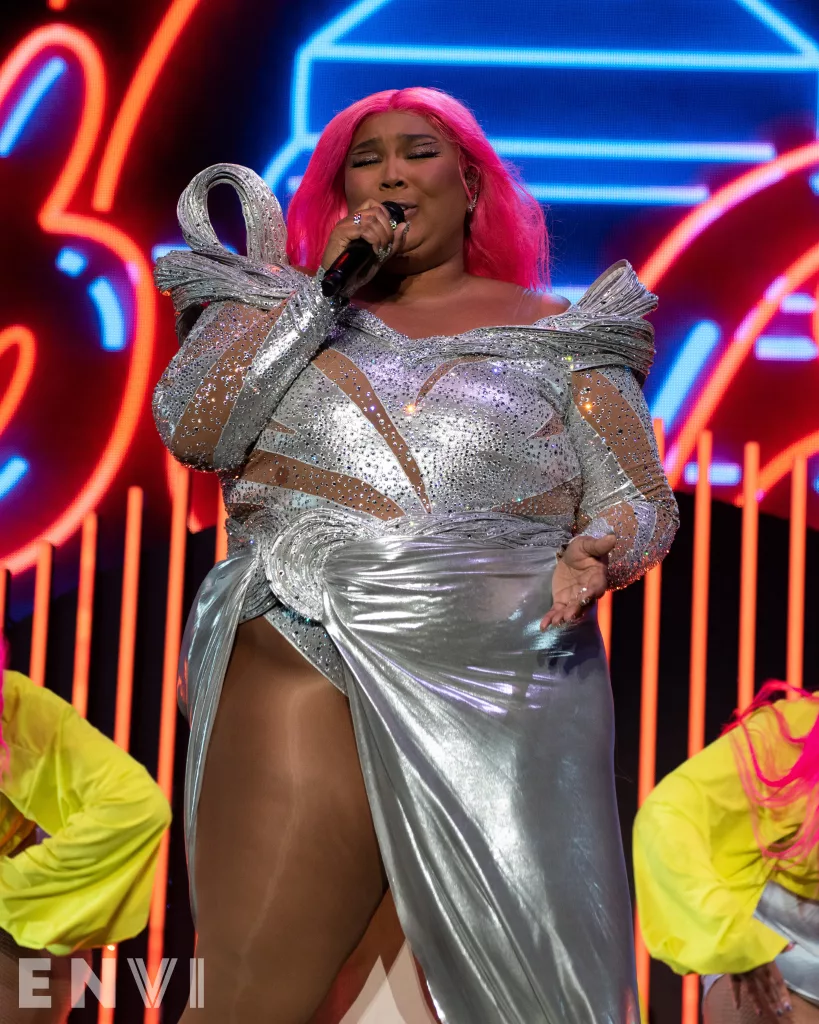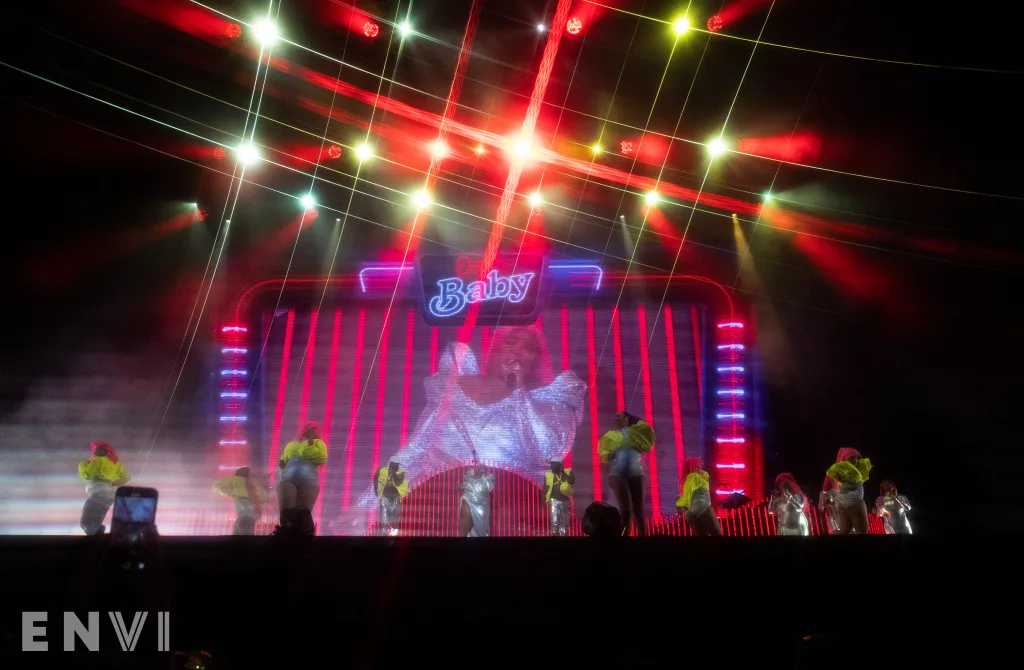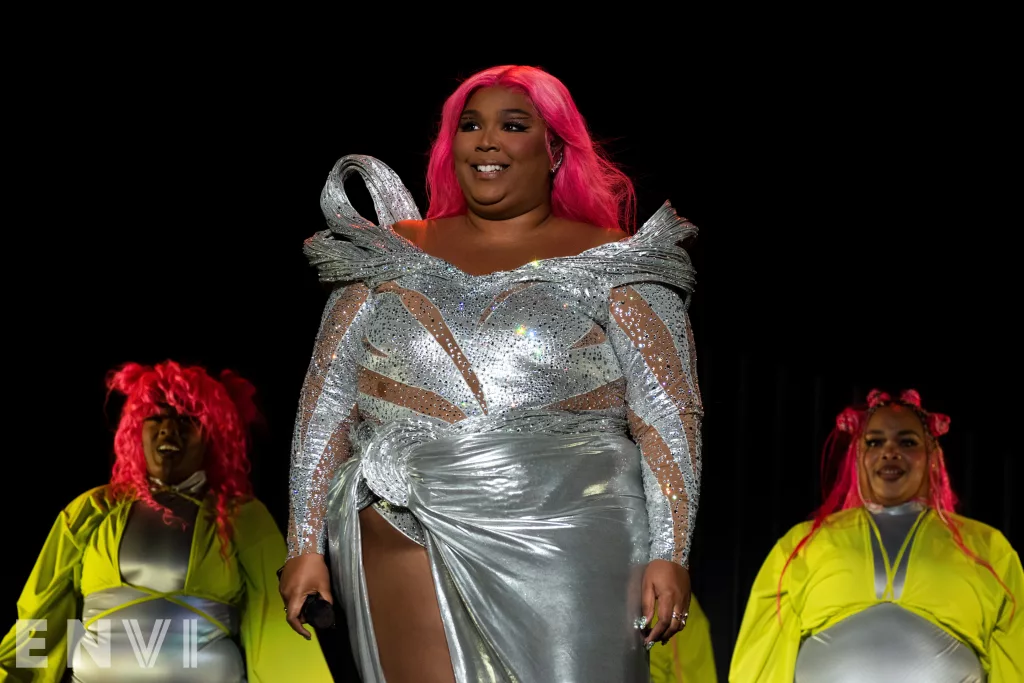 Looking to catch more of EnVi's Governors Ball coverage? Read our exclusive interview with co-founder and partner of Founders Entertainment Jordan Wolowitz here!