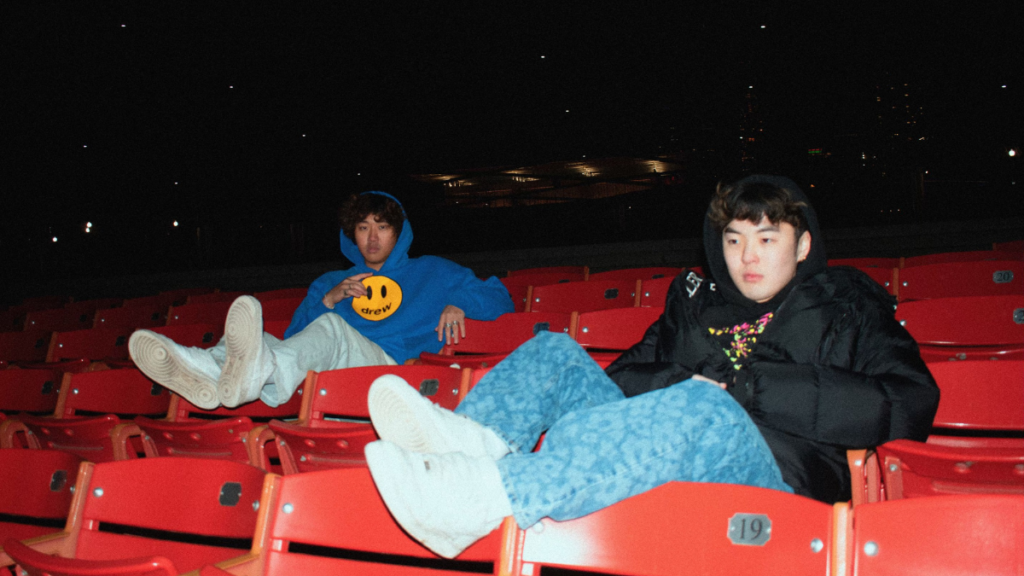 At first, making music was a passion project for Korean-American duo SeoulFly — until 2020, when they realized their hobby might just be something more. Three years later, the pair is gearing up for a new year of music releases, starting on January 27 with their new single "Lonely." EnVi spoke with SeoulFly over Zoom to talk about their beginnings, production process, and upcoming plans.
Meet TJ and Jonathan
Seamlessly switching back and forth and adding on to each other's points despite joining the Zoom call from separate locations, TJ and Jonathan's chemistry is that of life-long friends. But surprisingly, the third-year college students — one at the University of Illinois, Urbana-Champaign and one at Stanford University — met serendipitously at a church retreat in high school. Though they weren't classmates, their friendship developed when Jonathan started going to the same youth group meetings as TJ. And then, as TJ put it, "the rest is history."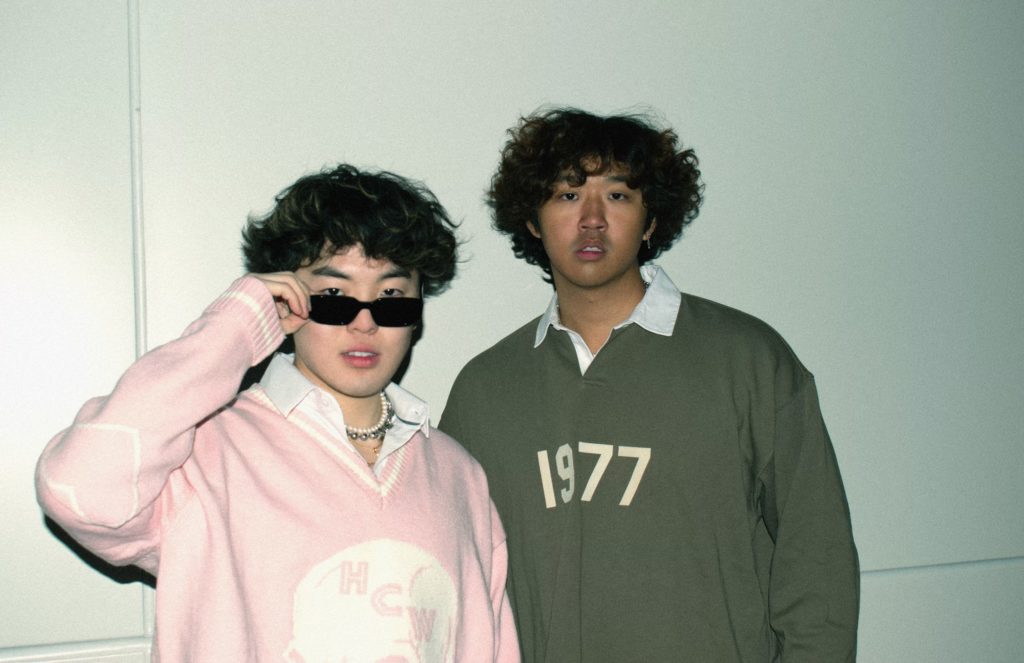 When the two first started making music, it wasn't meant to be taken seriously. "We made a song as a tribute to our other friend when he got kicked out of a basketball game," TJ explained. Unexpectedly to both of them, people enjoyed the song. Around that same time, SeoulFly was actively exploring their creative interests in music production. In a recording session held in a friend's basement —  when Jonathan couldn't join because he was grounded, involuntarily deserting his friends — TJ freestyled on a beat that ended up becoming the pair's first song to amass thousands of streams.
"At the time, it was mind-boggling to us," TJ remarked. "Zero marketing dollars, zero social media push other than just sending it to our friends. From there, we were like, 'We should do this more.'" So, naturally, they did.
The Rise of SeoulFly
In May 2020, SeoulFly dropped "Cross My Mind" in collaboration with TikTokker Irene Wong. Both TJ and Jonathan described it as a turning point in their relationship with music. "That was when we were actually, like, let's not just do one take and send it," Jonathan said. The song's success, which now has over 900,000 streams on Spotify, inspired SeoulFly to collaborate with Wong again a year later.
"I wouldn't say we took it seriously, even then," TJ interjected. "We were still doing it because it's fun — the whole process, the post-release high that you get when people are listening to your stuff." 
Even when they were just starting to find their footing as artists, TJ and Jonathan were clear on their mission. "We started this with the idea that we want to break into the music scene. There aren't a lot of Asian Americans in the scene right now, so we want to see if we can inspire other kids our age to actually go and make music," TJ said. Jonathan echoed the sentiment, emphasizing that seeing Asian American representation in the U.S. pop music genre is important.
Between the release of "Cross My Mind" and "Falling," the duo's subsequent collaboration with Wong, SeoulFly started finding their sound. The pair dropped multiple new songs during that year-long period, consistently striving to improve and understand how to play to their strengths. And, with changing COVID-19 regulations allowing for in-person classes, most of the evolution happened remotely.
"It's not easy at all, but I think we both love it enough and just enjoy making music with each other," Jonathan said. TJ and Jonathan enthusiastically shared their production process, detailing how a demo gets exchanged several times, undergoing changes according to their feedback for each other, before reaching its final product at the hands of a producer. SeoulFly's process is constructive and honest, with each member doing his best to improve the song and further the duo's success.
Being located in different cities has unique perks, too. "One of the biggest advantages that comes out of being in different states is definitely the people," TJ said. The number of resources you can access and connections you can make just by having a wider network has helped SeoulFly throughout their career thus far, allowing them to learn from mentors, sound engineers, and industry professionals even as a new act.
"Lonely" featuring Aleebi
SeoulFly is slated to release six new singles this year, starting with "Lonely" on January 27. The song, a collaboration with singer-songwriter Aleebi, falls under the hyperpop umbrella — it's energetic, upbeat, and bordering on "hyper rage," as TJ put it. The entire song was mixed, mastered, and engineered by Asian American producers and engineers.
"Lonely" started as a song addressing today's toxic relationship culture, in which hook-ups are more common than the meet-cutes of the past. According to TJ, the track's storyline came from his own experience with "not heartbreak, but definitely something along those lines." What started as a 2 a.m. in-his-bag listening session turned into whisper-singing the first full run of the song in his apartment, which he was sharing with three engineering majors at the time. "They actually texted me saying, 'Yo, I can hear you,' so I ended up whispering," he said, laughing.
After its first iteration was done, "Lonely" was set aside for a while. When Jonathan joined TJ at the UIUC campus for a SeoulFly performance, the two revisited the track, and Jonathan laid down his verse. It was essentially complete, except for one thing: a missing feature. The duo sent the demo to other artists and posted it on the Exposition music collective's Discord server, waiting for an open verse that resonated with them.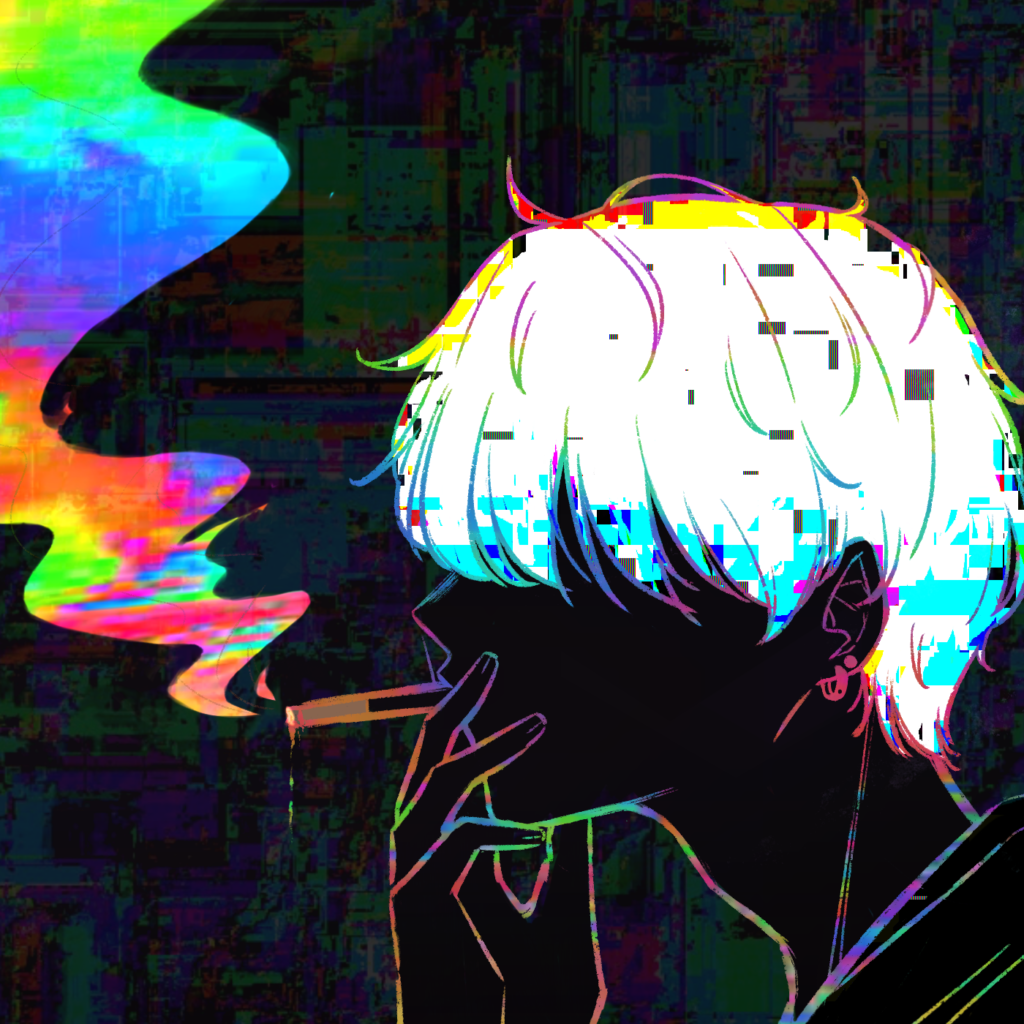 Aleebi, who is also part of Exposition, reached out directly and asked if he could write and sing a verse for the song. "It was as easy as that," TJ said, "I was like, 'Go ahead,' and he dropped the verse — it was really, really good." No shortage of compliments for Aleebi's work ethic and versatility came from TJ, who shared a behind-the-scenes look at the making of "Lonely" during a follow-up call.
With at least five more singles currently in the works, SeoulFly's upcoming year is promisingly packed, with the duo ready to debut a new version of themselves. Since pivoting in their attitude about music, the two have set ambitious goals for themselves: going on tour, releasing an EP, and getting one million streams on a song within three months. But even in approaching music seriously, TJ and Jonathan's persistent positive and lighthearted attitude is reminiscent of why they originally started it all: to do something they love.
"We're still trying to figure out exactly what genre and creative direction we're going in, but whatever it is, we don't want to shy away from making music that we like," Jonathan said.
You can pre-save SeoulFly's upcoming single "Lonely" featuring Aleebi here.
Want more artist interviews? Check out EnVi's spotlight on Boyu here!