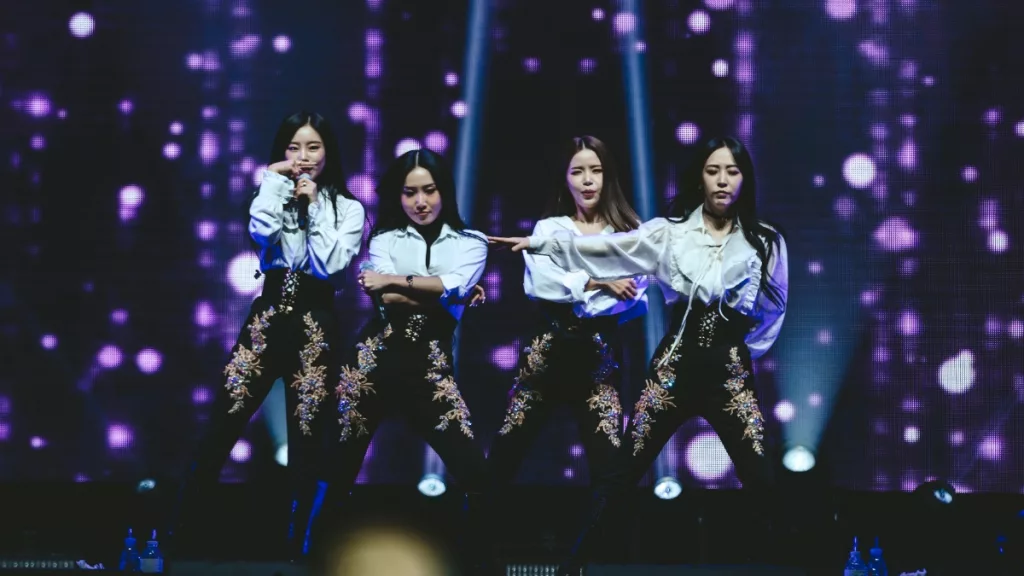 The past year has brought dozens of K-pop acts to the United States, to tour across arenas, intimate theaters, and festivals. But none are more highly anticipated than four-member girl group MAMAMOO. Debuted in 2014, the group, consisting of Solar, Moonbyul, Whee In, and Hwasa, has sold over a million albums worldwide, accumulated hundreds of millions of views on their music videos, and performed to large audiences across Korea, Japan, and Southeast Asia. Yet despite these successes, MAMAMOO had never toured the United States.
On Tuesday, May 16, they finally got to change that. Kicking off the U.S. leg of their MyCon tour at the UBS Arena in New York, the group put on a two-hour powerhouse of a show. With belting live vocals, captivating dance performances, and infused with the personality that dedicated fans (Moomoos) love, MAMAMOO highlighted exactly why they've had such success in their careers.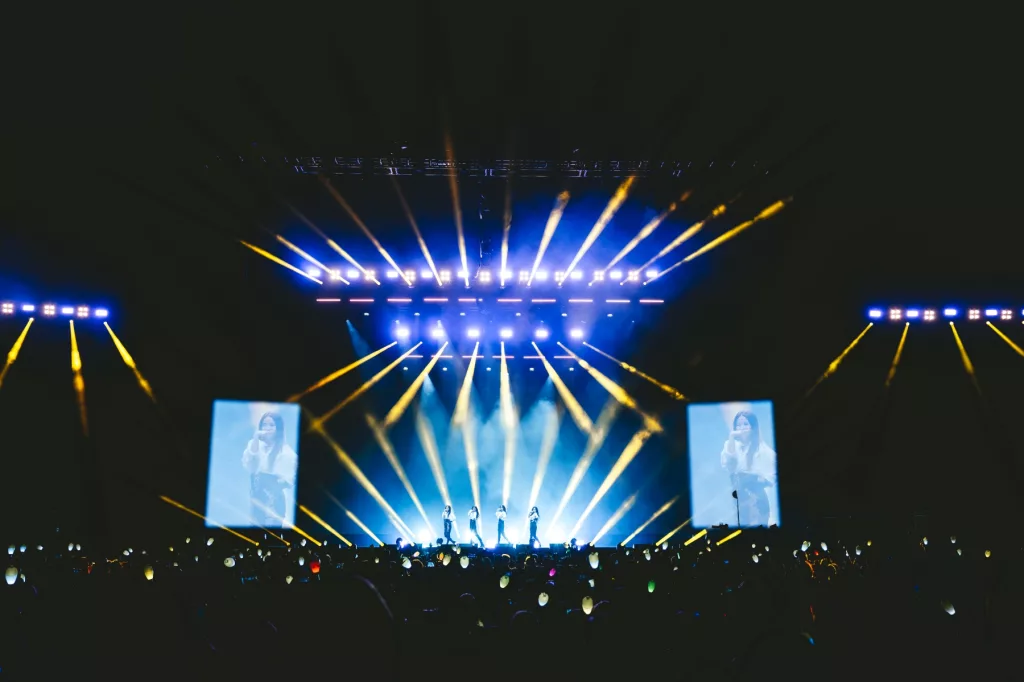 Mic On
If there's one thing MAMAMOO is known for, it's being performers. They have unmatched vocal prowess, stage presence, and an inarguable amount of on-stage chemistry. It's no surprise that their concert would want to show these skills off — and that's exactly what it did.
From the first note of their intro song, "1,2,3, Eoi!," It was clear that — as fans would say — their mics were on. Eschewing the standard performance headset mics, MAMAMOO carried handheld microphones through the entire concert, flowing effortlessly from song to song. From the jazzy riffs in debut song "Mr. Ambiguous" following their intro, to the belting chorus of "Yes I Am" in the encore, MAMAMOO's singing — and energy — was impressive.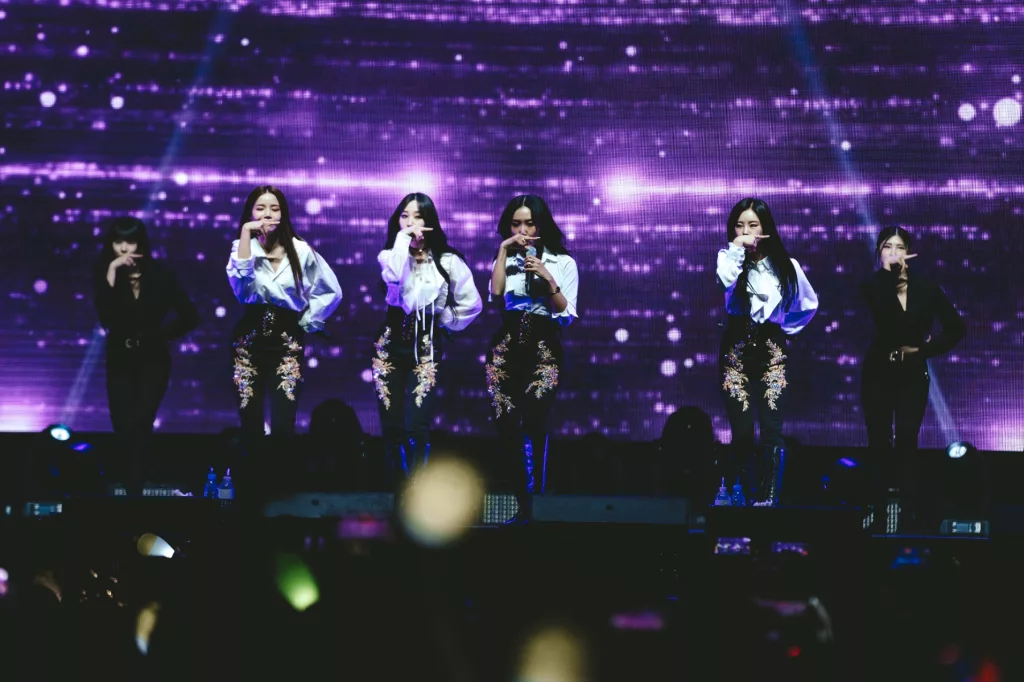 They didn't just settle for good vocals. Each song on the setlist had its own live concert mix, making it unique from the existing track. Upbeat hits like "HIP" and "gogobebe" got powerful, rock-based remixes, while softer songs like "Starry Night" and "Wind flower" had more dramatic, orchestral versions. The Blistering Sun remix of 2018's "Egotistic," which added sweeping big band elements to the song's existing Latin-inspired sound, was a clear fan favorite. It amped up the energy in the room, with fans dancing and singing along to the song's catchy "umttiyaiya / ttiyaiya" hook.
Fan participation was a big part of the concert, with fans enthusiastically joining in to the songs. The members even encouraged this, holding their mics towards the audience during the "I feel good" line of "Decalcomanie" and "Illella-hey" of recent release "ILLELLA."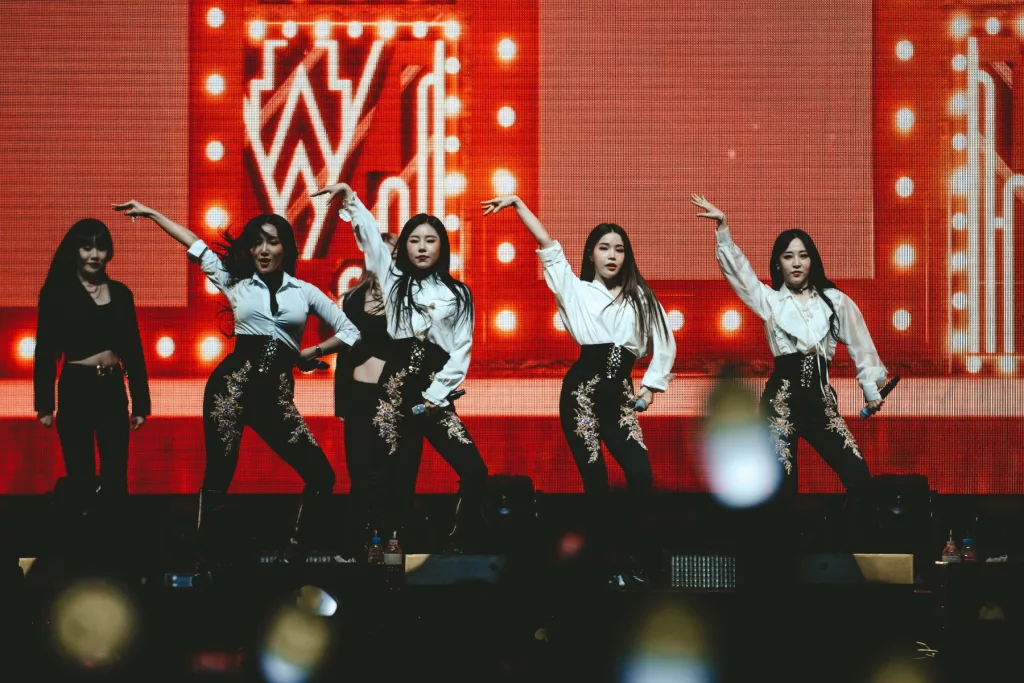 While the show may have been a vocalist's dream, it didn't let choreography fall to the wayside, either. MAMAMOO added rhythmic and powerful dance breaks before songs like "AYA," "Decalcomanie," and "HIP." These choreographies  were accented with props, a suite of coordinated backup dancers, and perfectly-timed spotlights.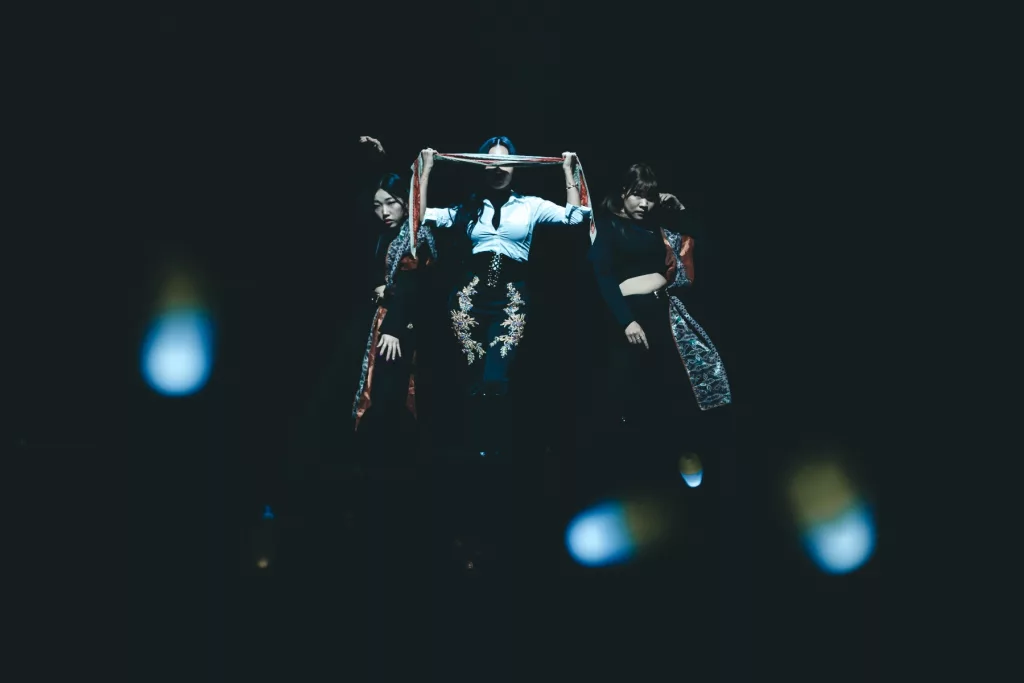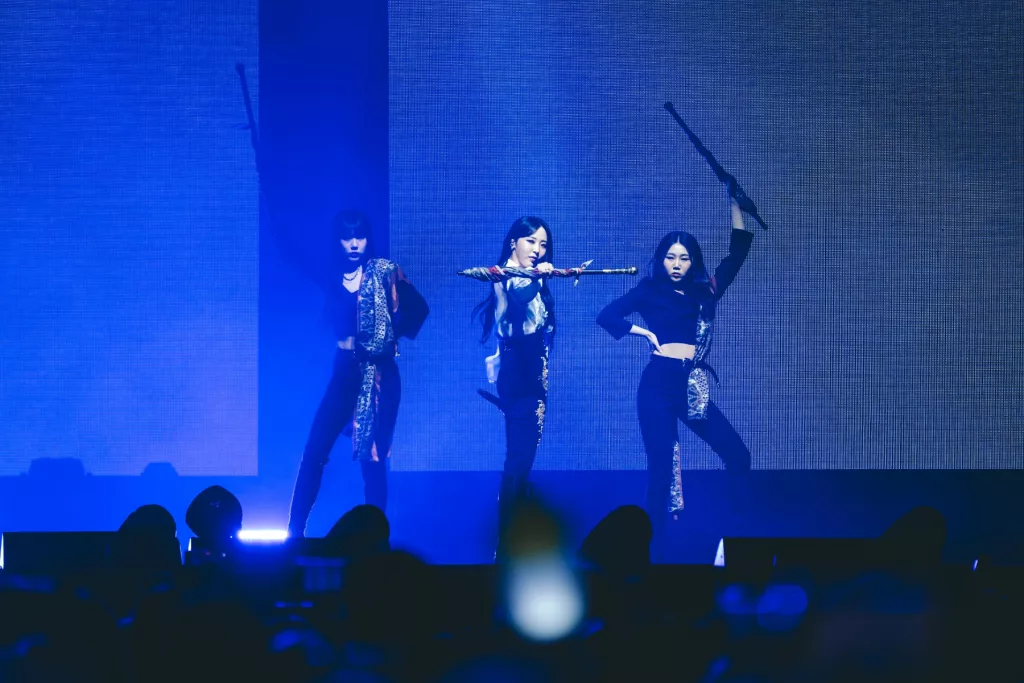 It was clear the care that was taken in preparing this show to both showcase MAMAMOO's many skills and cater to fans' enjoyment. Every element was considered, and MAMAMOO offered new sides of themselves while still maintaining the same color that made fans fall for them in the first place.
Solo Swap
Like many of their third generation contemporaries, MAMAMOO have branched out beyond group releases and into solo activities. What is unique for MAMAMOO, though, is the breadth of these activities, with each member having at least three solo releases under their belts.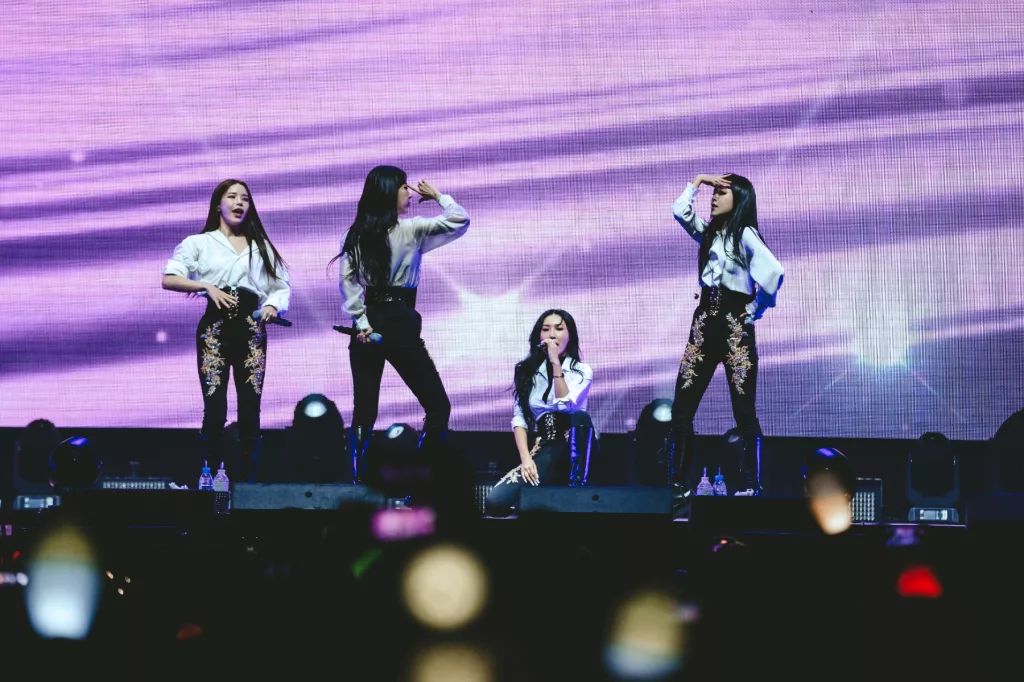 Like most K-pop shows, they wanted to perform these solos as well as their group music. But unlike most K-pop shows, they did it a little differently. Instead of having each member perform their own songs in full, they all performed snippets of each other's songs. Individually, Hwasa and Moonbyul switched songs, with Hwasa performing Moonbyul's 2020 release "Eclipse" and Moonbyul taking Hwasa's hit 2019 song "TWIT." On the other hand, Solar and Whee In swapped their songs, Solar singing Whee In's "water color" and Whee In taking on Solar's "HONEY." As a group, they followed by presenting a medley of their solo releases by performing a mix of Solar's "Spit it out," Whee In's "Make Me Happy," Moonbyul's "LUNATIC," and Hwasa's "Maria."
These solo performances show that each MAMAMOO member is strong on their own. Yet, not one member overpowers another, and their synergy as a group allows them to perform each other's songs and switch moods and genres with ease.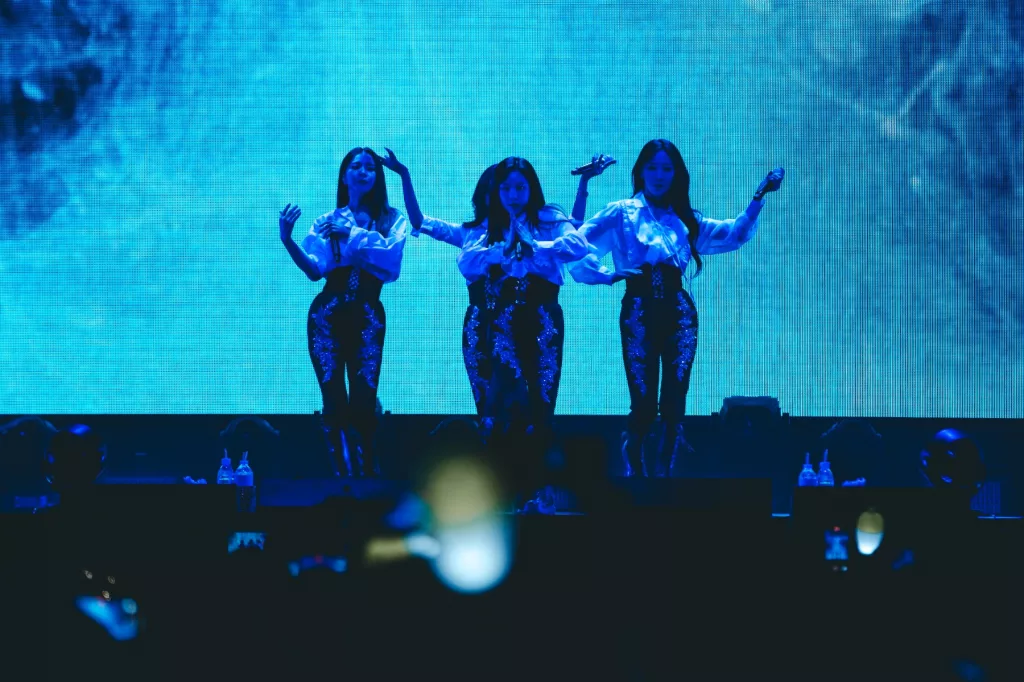 Silly and Serious
What makes MAMAMOO stand out is their chemistry with each other and with fans. They have a commanding presence on stage, especially with edgier songs like "HIP" and "ILLELLA." Even on their own, without the pounding drum beats and team of backup dancers, the audience can't help but be captivated. During ballads like "Paint Me" and "Star Wind Flower Sun," the audience was in near silence listening to their singing, creating a really beautiful atmosphere that gave the vocals room to truly shine.
But what makes MAMAMOO most charming is how clear it is that they are genuinely having a good time on stage. They goof off with each other, dancing together and laughing during songs. They reach out to the crowd, with Hwasa even stepping off the stage to get closer to fans. Overall, the group's love clearly permeated the entire concert. VCRs (pre-recorded skits played for fans while the group is offstage) alternate between the silly: a "team-building" exercise that saw them try to complete challenges in under 90 seconds or guess what the others are drawing without looking; to the serious: a mock-restaurant set-up where members ate their favorite foods while discussing their similarities, the difficulties of performing at virtual concerts, and what the future looks like for them.
Any "ment" (set periods between songs where the group talks to the crowd) was filled with appreciation for their fans. This could, again, be silly, like Moonbyul's clear thrill at the fans barking. But it could also be serious, like when they wholeheartedly thanked fans for coming and expressing how glad they are that fans are able to connect with them despite the language barrier.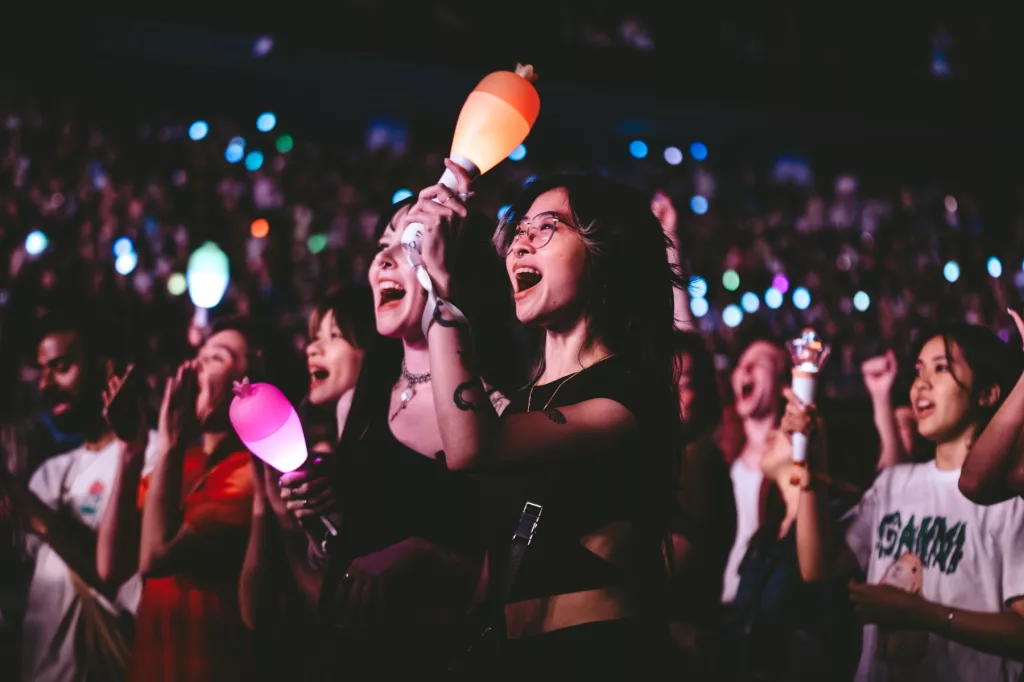 The love clearly flowed both ways. Fans arrived at the show in bright greens and covered in temporary radish tattoos as an homage to MAMAMOO's delightfully radish-shaped lightstick. The crowd was clearly excited to see the group, but also didn't allow that excitement to eclipse their respect. Members were able to speak without being shouted over and quieter songs were given the silence they needed to be truly heard. Most impressive, however, was an organized fan project. Banners welcoming MAMAMOO to the States were handed out before the show and a surprise VCR was shown to the band with videos of fans greeting them and wishing them a happy and healthy U.S. tour.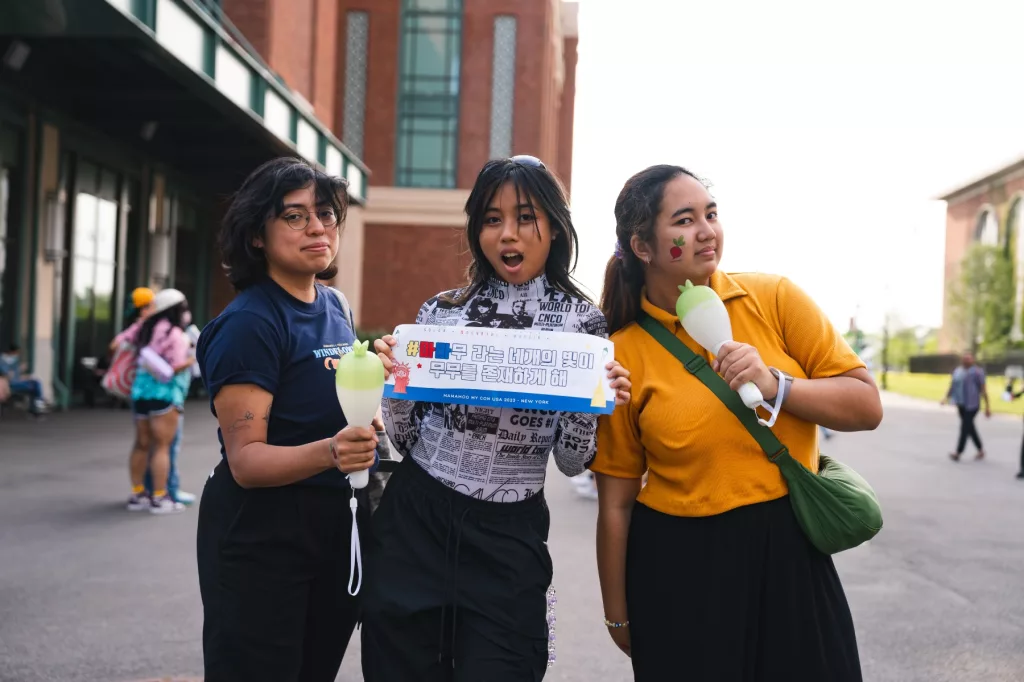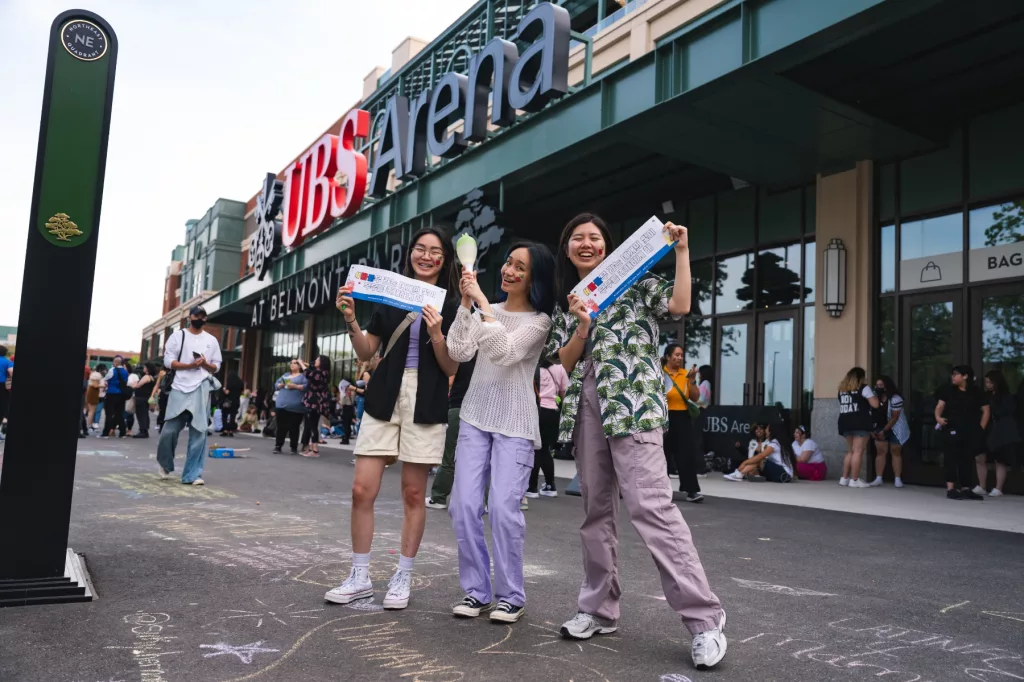 It's the kind of relationship between artist and fan that grows symbiotically: the more MAMAMOO loves their fans, the more the fans love them. And the more love the fans show MAMAMOO, the more love they give back.
That's truly what this concert was: a project of love. Love for performing, love for the fans attending, and love for the group. This passion was clear throughout the entire performance, and solidified MAMAMOO as one of the top girl groups at the moment. This tour is proof of their near decade-long career of success, and also a promise of more to come.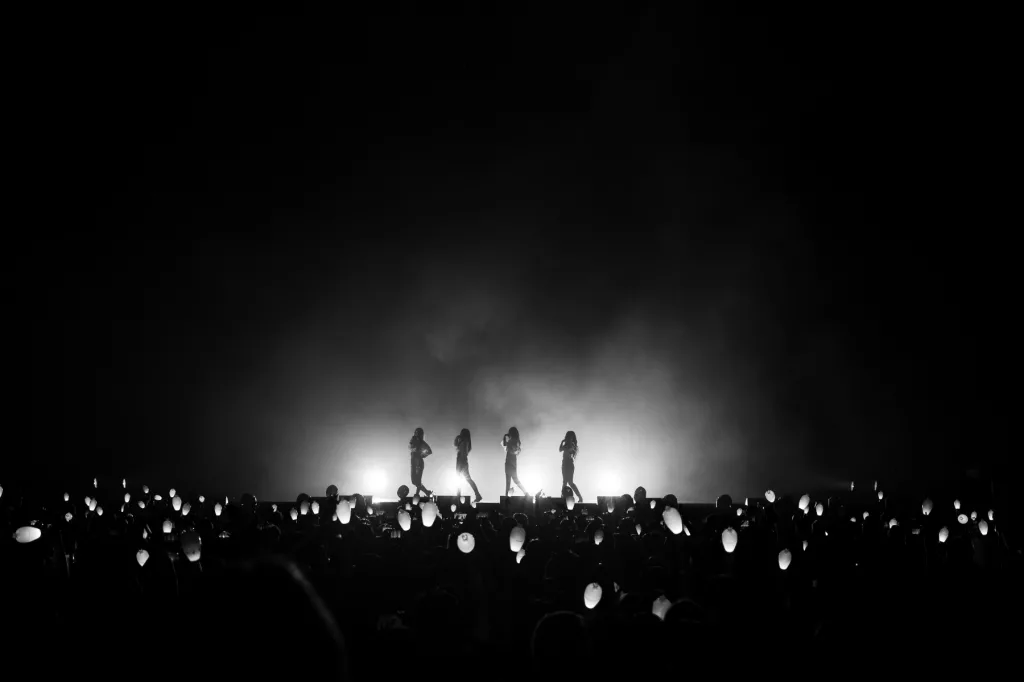 MAMAMOO's U.S. tour continues throughout May and June with dates in Nashville, Chicago, Los Angeles and more. Check out tickets here, and be sure to follow MAMAMOO on Twitter, Instagram, and YouTube for more updates from their tour!
Want more MAMAMOO? Check out our coverage of their concert in Jakarta here!