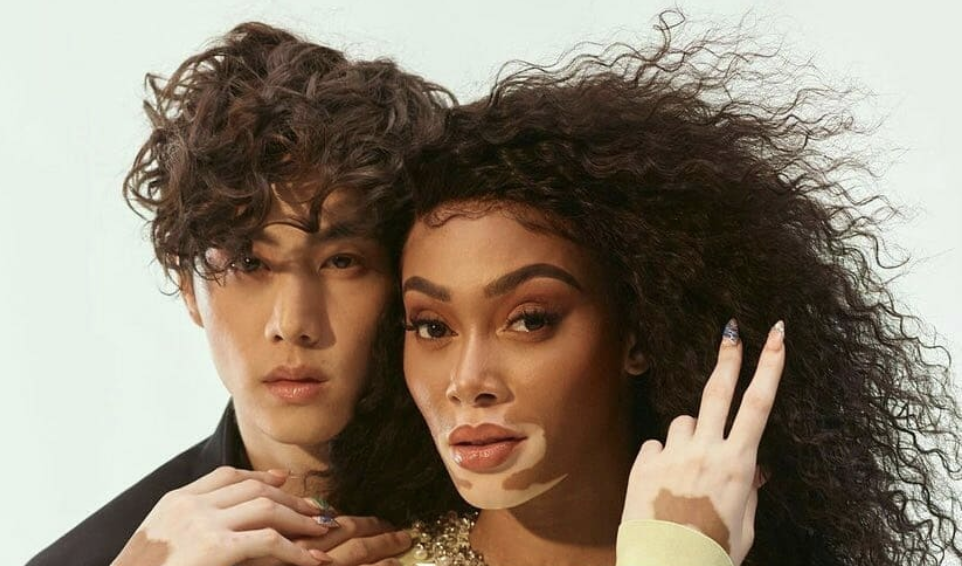 Following the massive success of its first printed issue featuring WayV, L'Officiel Philippines enrolled Mark Tuan, member of GOT7 and solo artist, to grace the cover of its upcoming issue. Currently based in California, Mark joined the supermodel Winnie Harlow—known for her participation in "America's Next Top Model"—for a photoshoot that took place in Los Angeles. 
View this post on Instagram
We Saw It Coming
In a true L'Officiel Philippines' fashion, the publication hinted at the scoop days in advance. On June 4, they took their social media accounts to share a blurry video of Mark with the caption "Mark your calendars." A few days later, they posted another video of the K-pop idol with a witty caption accompanying it. "Got an eye on our cover star?" they asked. Finally, on June 11, the magazine revealed the cover of their summer number, "The Borderless Beauty issue," fronted by Mark and Winnie Harlow. 
View this post on Instagram
Premiering a first Beauty Edition, the magazine's Editor-In-Chief explained that L'Officiel Philippines would be featuring "inspiring stories that break all types of norms in fashion, in the world." A goal that seems accomplished already just by looking at the cover stars. 
Mark's Ready For The Season
Modeling the latest trends in menswear for this season and styled by Danyl Geneciran, Mark was introduced as a "global citizen." In the editorial lensed by Emman Montalvan, the GOT7 member dashed in looks taken straight from the Spring/Summer 2021 runways of Gucci, Louis Vuitton, and Dior. Additionally, L'Officiel Philippines gave us a preview of Mark's interview, where the star shared the struggles of keeping a long-distance friendship with the members of his group. "The hardest part for me is I'll wake up, and I'll look at my phone and there will be like 100 text messages from [the members], and then I'll reply, and they're all sleeping," he said. 
View this post on Instagram
On the other hand, Winnie Harlow opened up about what beauty means to her, her new skincare line—that is set to be available next year—and tips on maintaining relationships. 
Fans reactions 
As expected, fans reacted positively to this fashion feat. They took to social media to gush about Mark and Winnie's astonishing visuals.  
twitter updates me about yugbam physical album and mark's possible magazine cover in ph

but : pic.twitter.com/0hGWLXsJze

— marg is semi alive (@margehshii_) June 9, 2021
EVERYBODY FCKNG PAUSE MARK TUAN AND WINNIE HARLOW IN ONE MAGAZINE OH MY GAAAAAHD MARK TUAN MODEL ERA FOR REAL!!! pic.twitter.com/aiNOcWvf0V

— 레아 mia (@bamrays) June 11, 2021
celebs like olivia culpo commenting on winnie harlow's ig post with mark.

🔥🔥😎 pic.twitter.com/X9pjpJ104P

— ace (@nefelibatuan) June 11, 2021
yall cant deny the fact that the chemistry between mark and winnie is something else. they look cute in the photos which made it a hundred times better. more photoshoots with these two please 😭😭

— eri (@justdancedino) June 11, 2021
Throwback Friday
In addition, the stars themselves took to Instagram to post pictures from the shoot. Winnie gifted fans with behind-the-scenes footage and a throwback picture from the first time she met Mark.
View this post on Instagram
210611 Winnie Harlow shares a behind the scenes video of the @LOfficiel_PH shoot with Mark #MarkTuan #마크 #段宜恩 @marktuan #GOT7 @GOT7Official pic.twitter.com/hq8KzbA7W4

— with Mark Tuan (@withyoumarktuan) June 11, 2021
210611 Winnie Harlow shares a photo with Mark and Bambam on IG story

"GOT7 throw back" https://t.co/ZaBOq4cfrC#MarkTuan #마크 #段宜恩 @marktuan #GOT7 @GOT7Official pic.twitter.com/1LlMSicCOP

— with Mark Tuan (@withyoumarktuan) June 11, 2021
Though this is the first time these two superstars worked together, they had already met back in 2019. Attending the Ermenegildo Zegna show during the Milano fashion week, they posed for the cameras with Mark's bandmate, Bambam. Winnie later left a comment on Bambam's Instagram post. "Nice to meet you guys today xx," she wrote back then.
[IG] Bambam – 11.01.19

"Zegna Milan
MTBB"https://t.co/4X18Q2JQso#GOT7 #갓세븐 @GOT7Official #GOT7ATKinMilan pic.twitter.com/NJAkKJNp3m

— GOT7 FRANCE (@GOT7FR) January 11, 2019
190112 Winnie Harlow left a comment on BamBam's IG after Zegna's show

"Nice to meet you guys today xx"#GQThailandxMTBB #MarkTuan #마크 #段宜恩 @mtuan93 #BamBam @BamBam1A #GOT7 @GOT7Official #갓세븐 pic.twitter.com/1oJLbBhwSV

— with Mark Tuan (@withyoumarktuan) January 12, 2019
Remember when this first happened 😭😭😭😭😭😭😭😭
pic.twitter.com/xTqYTRD2H5

— seven gems in life (@tuanxcoco) June 11, 2021
As K-pop continues to take the fashion world by storm, we expect to see more of these crossovers in the future. In the meantime, you can read our May 2021 fashion recap where we break down some of the most iconic magazine covers, photoshoots, and campaigns featuring K-pop idols.
Thumbnail Courtesy of L'Officiel Philippines