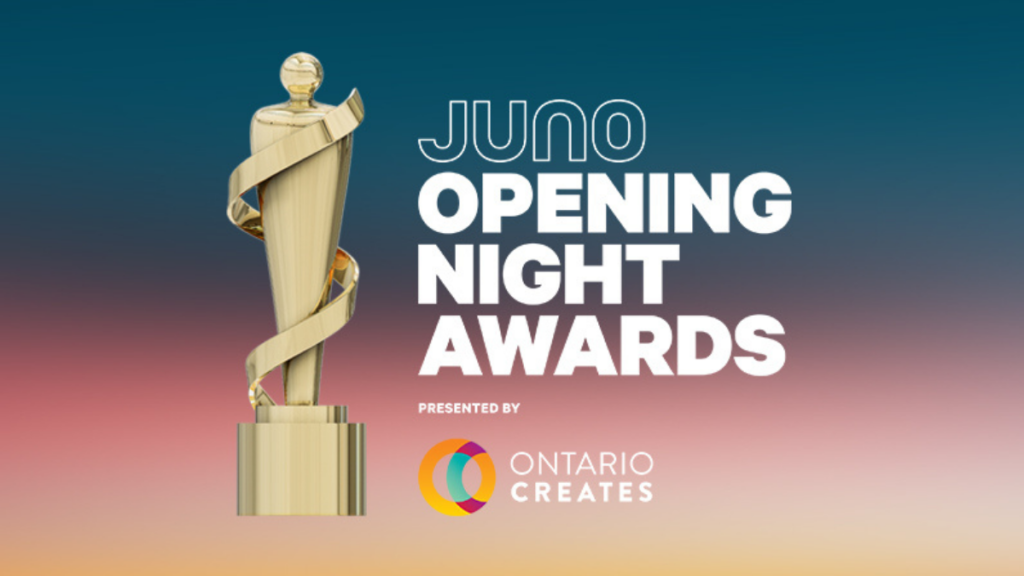 In bringing together a mosaic of cultures, the 51st JUNO Opening Night Awards (JUNOs) brings together their most diverse list of musicians across Canada. With over 105 first-time nominees, a variety of artists proudly represent their backgrounds on a national stage. Rather than creating a distinct Canadian identity, the JUNOs sought out the characteristics that accentuate cultural diversity.
From Indigenous to Asian-Canadian musicians, stories from all corners of Canada reach individuals across the world. Winners from the JUNOs narrate the untold stories of history. These wins not only uplift their voices but for individuals who see themselves through the works of other artists.
Over 40 awards were presented in the opening ceremony with many new categories being introduced as well. With many first time nominees and winners, various musicians were brought together for a night of celebration. However, these five winners truly represent the values of the JUNO and its mission to uplift all voices in the Canadian music industry.
DJ Shub
Better known as "The Godfather of PowowStep" according to his website, DJ Shub became the 2022 winner of the 'Contemporary Indigenous Artist' award presented by the Indigenous Tourism Association of Canada. Previously winning Breakthrough Group of the Year in 2014 with A Tribe Called Red, this marks his second win at the JUNO Awards.
Prior to the pandemic his biggest inspiration was live music, however his most recent album War Club realigns his work with family. "This album really became a family affair. My wife raps on one song, my son says an intermission on one song and my daughter introduces the whole album. So this award was very personal for me," DJ Shub said.
Reconnecting with his Mohawk heritage through music, DJ Shub drew many samples from his traditional territory of the Haudenosaunee of the Six Nations. From samples that highlighted both drums and vocals, this win was a symbol of community. Drawing a musical image of his heritage, DJ Shub brings forward contemporary Indigenous music to wider audiences.
Andrea Jin
With humorous takes on her upbringing, Andrea Jin took home Comedy Album of the Year with Grandma's Girl. Released in January 2021 and featuring 11 tracks in total, each one follows narratives that illustrate the Asian-Canadian experience. Notable titles include "Asians Are in Movies Now" and "Hoarding Rice", many of these tracks relay memories familiar to the diaspora.
Born in Shanghai and based in Vancouver, Jin's debut standup comedy album reflects on her navigation towards her identity as an Asian woman. Performing in a variety of venues across North America such as JFL Northwest, Seattle International Comedy Competition and the Winnipeg Comedy festival, Jin has broadened her reach to those who identify with her work.
The generational differences between her parents take precedence through her work. "They thought I was getting drunk at bars every night but I was going out at night to do stand up shows. So for a long time they did that until I booked my first TV taping," Jin said. However, with her successes thus far Jin continues to draw inspiration from fellow Asian comedians in Canada as well. By single-handedly identifying with communal struggles, Jin aspires to encourage others to keep pursuing their passions.
Kairo McLean
Becoming the youngest reggae nominee at 13-years-old, Kairo McLean makes history by winning Reggae Recording of the Year. Inspired by pioneers of the genre such as Bob Marley and Peter Tosh, McLean makes great efforts towards a personal legacy at his young age. McLean's heritage has directly impacted his identity as a musician, while his father Garvin is Jamaican, his mother Kim is Canadian with Jamaican descent. McLean has become familiar with the Reggae genre throughout his childhood.
The crossover between culture and identity takes charge through McLean's musical interpretations of the Reggae genre and sets a new standard for musicians alike. Taking interest in various genres and returning back to one has kept McLean determined to make a large impact.
His latest EP Easy Now features four songs that display McLean's artistic virtuosity within the Reggae genre. Though this win marks a new beginning for the young artist he wishes to move forward with music. "Well, my plan is to just keep recording and keep improving. Getting the first step in is such a major milestone and I don't know how we're going to ever top it," McLean said.
Garth Prince
Whilst longing for Namibian music after arriving in Canada, Edmonton-based cultural educator Garth Prince made a mission to create an accessible outlet for African music. Upon winning Children's Album of the Year for Falling in Africa, he takes a step towards this goal. The 13-track album narrates a safari journey with a young boy named Pevu who leaves his home following a severe drought to find work. Mirroring fictional stories to his own experiences he explains, "I started sharing [music] with communities and those who wanted to hear some of that music. I think it carried me through difficult times, especially to the pandemic and having access to music," Prince said.
Though the distance between Edmonton and Namibia is vast, this album connected children from all corners of the world. In using this album as a resource in classrooms, Prince provides a glimpse into interpersonal experiences relating back to culture. "I was speaking about my own history. I spent my formative years under apartheid, so that's what I was thinking about," said Prince. Canadians began to react accordingly to his works and later resonated with wider audiences in a wider context.
From flying to Africa to record children's voices for the album to partnering with an author from Tanzania, Prince centers the creation of the album towards its contributors, "It really paid off because at the end of the day when we have so many so many famous artists in this category, I think it's the kids singing and the teamwork that pulled us together."
Fawn Wood
Fusing traditional Indigenous music with contemporary influences, Fawn Wood is awarded the JUNO Award for Traditional Indigenous Artist of the Year. As Woods expresses her Salish and Cree tribal lineage through music, this win becomes a symbol of cultural resilience, "I really wanted to pay homage to the singers and the songwriters in my own family. If it wasn't for them keeping the tradition alive I wouldn't be able to express myself through music," she said.
Though the boundaries between language and culture intertwine with one another, Woods recalls the issues that continue to affect present generations. Addressing the repercussions of her parents' experiences at residential schools, she told EnVi, "I realized that our Indigenous language isn't something that we just sing or speak. It's a mentality. It's a way of life and I really wanted to show that through my music."
With three released albums, Woods continues to uncover the beauty that is language and cultural resilience through music. As the first win of this new award, she makes history at the 2022 JUNO Awards with her latest album Kakike featuring 11 songs that delve deeper into Indigenous music.
While many artists continue to pioneer their communities on an international scale, these five artists mark a pivotal change within the Canadian music industry as well. Though their works cover difficult topics, it is important to listen to these stories. In contextualizing their experiences, fans can better understand the power of music. There is still a long way to go in facilitating spaces for marginalized voices within the music industry as a whole. However, each of these JUNO-winning musician marks a change in simply creating spaces for those who seek comfort within their words.
Enjoyed our coverage of the JUNO Awards? Looking for more in music news? Check out our review of JO1's new album, Kizuna, here!