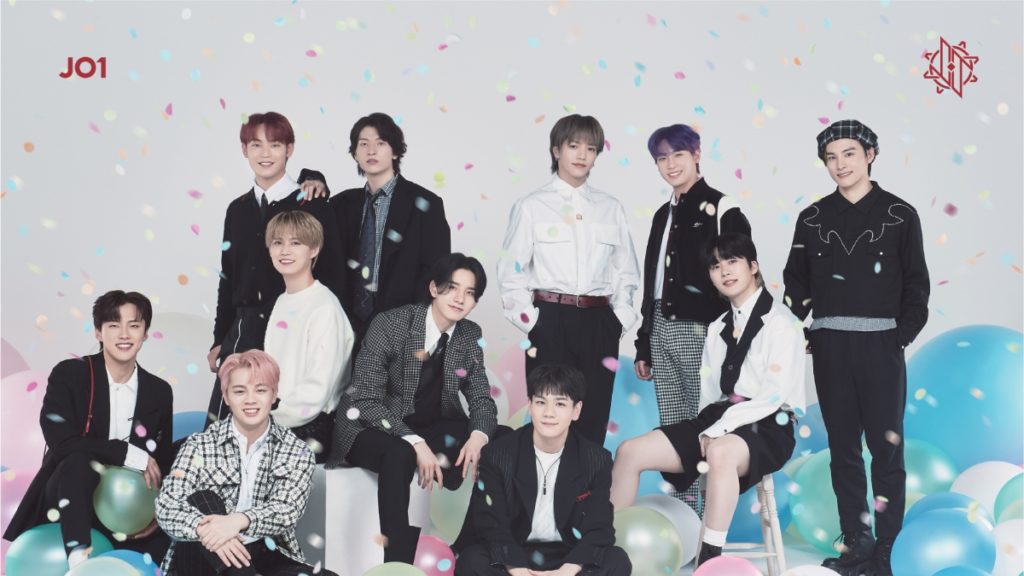 Only five months after the release of their latest single WANDERING, 11-member J-pop group JO1 is back with their second full-length album KIZUNA. Released digitally on May 23 and physically on May 25, the 15-track album is a blend of both new songs and already released fan-favorites.
"Everything's Alright as Long as I'm With You"
The KIZUNA title track "With Us" ties up the storyline of the previous three singles CHALLENGER, STRANGER, and WANDERING in a bright and cheerful package. A meaningful song for both JO1 and JAMs (JO1's fandom name), it features lyrics about believing in one another and being happy together. This joyful mood only becomes stronger in the music video, which shows the members smiling brightly and enjoying themselves as they dance at a carnival and throw a party at a campsite together.
"Each Time is Like an Electric Shock"
Each of the six new B-side tracks on KIZUNA lets the JO1 members show off new aspects of their capabilities. In tracks "Walk It Like I Talk It" and "Algorithm," the members' strong vocals and powerful rapping shine against dynamic and vigorous instrumentals. JO1 released the performance video for "Walk It Like I Talk It" on May 11, later performing that song and "Algorithm" at the KCON 2022 Premiere in Tokyo. JAMs were stunned by the performances, immediately flocking to Twitter to express their emotions.
In KIZUNA, JO1 also experimented with new sounds through the track "Touch!", written in part by member Kono Junki. The song features techno backing vocals and instrumentals that embellish the song's lyrics about feeling a magical and electric excitement whenever with one's partner. The song "Love & Hate" further allowed JO1 to express a new side of themselves. Singing in tantalizing voices that compliment the background whistles and sensual instrumental, the members tell the story of a protagonist who is torn between wanting to hate an ex-lover but being unable to forget their love. The track is wrapped up by a high note during the bridge by member Kawashiri Ren and harmonizing vocals in the last chorus, turning "Love & Hate" into a track that is sure to leave a strong impression on listeners.
The last new tracks on KIZUNA, "ZERO" and " 流星雨" (Ryuuseiu / "Meteor Shower"), are slower and more heartfelt songs. "ZERO" conveys a strong and passionate love with lines like "世界はゼロ、君がいないと" ("My world is nothing without you"). "流星雨" focuses on the feeling of desperately wishing you could be with your loved one and relish beautiful moments together forever. Despite the ethereal instrumental supporting the song, such intense and passionate feelings are expressed through the members' emotive singing in the verses and harmonization during the chorus.
The Return of Fan-Favorites
In addition to the seven new tracks, KIZUNA contains repackaged tracks released through JO1's singles in 2021. These include "Born To Be Wild" and "Design" from CHALLENGER, "REAL" and "STAY" from STRANGER, and "僕らの季節" (Bokura no Kisetsu / "Our Season") from WANDERING. With a tracklist of old and new songs, KIZUNA paints a comprehensive picture of both JO1's wide range of skills and their growth as a group in the past year.
Want to learn more about JO1? Be sure to read up on their collaboration with Stray Kids' 3RACHA here or their single STRANGER here!