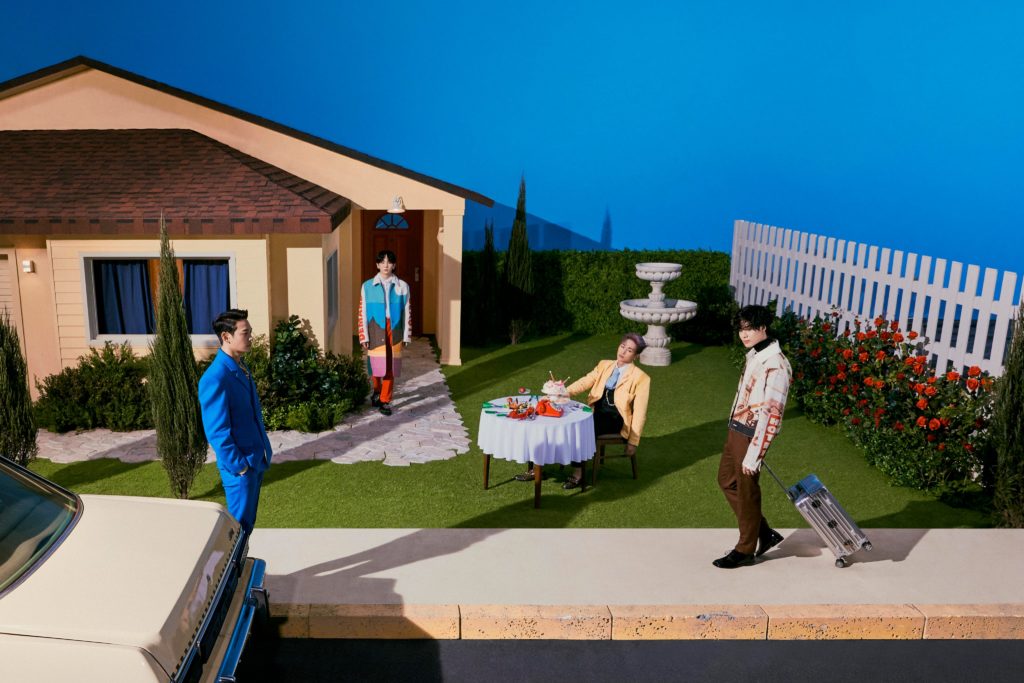 SHINee has always been known for creating music and dance that crosses genres and borders for their dedicated fans, Shawols. But while topping the charts, the members, Onew, Jonghyun, Key, Minho, and Taemin, also walked the runway and influenced the streets with their renowned style. So, just like Shawols, fashion insiders are eagerly waiting for the group's comeback.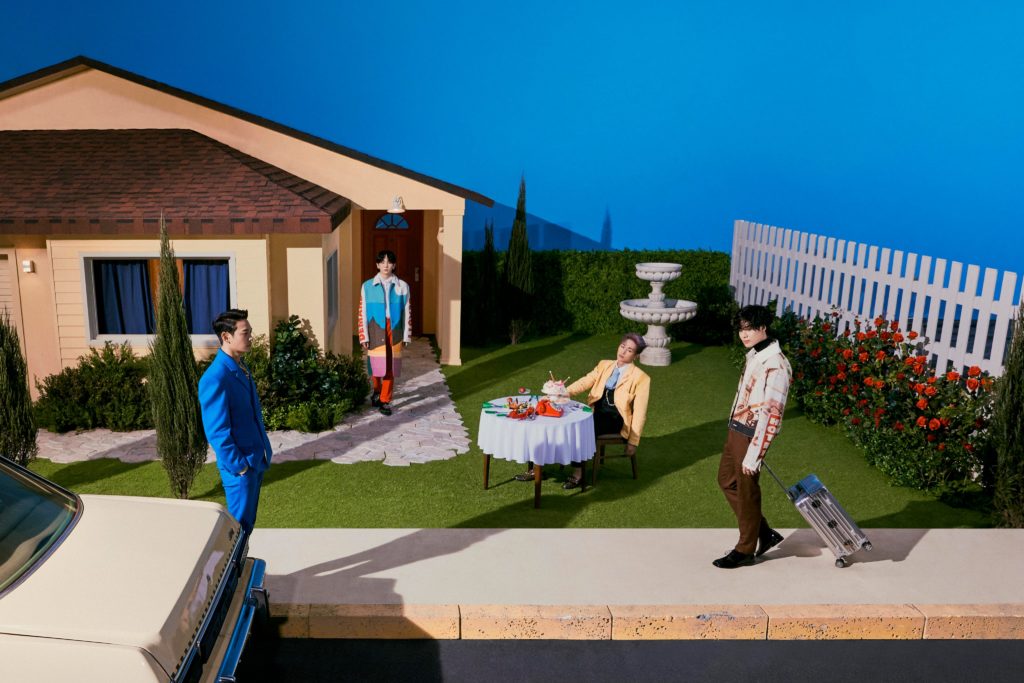 Some happen to be both, like Rachel, a Shawol who spent time in Seoul, South Korea as a study abroad student turned model. She spent three years modeling in the fashion scenes of South Korea and Japan and plans to return to modeling in Asia upon the completion of her degree in "Health and Exercise Science" as she enjoyed it so much. She also got to have a unique experience being a Shawol during her time there.
"When I lived in South Korea and Japan, I was lucky enough to be able to go to a lot of music festivals where they performed, a few concerts, music show recordings, and fan meets," she shares. "SHINee always has a style that accentuates their concept and performance and I love that they are not afraid to be experimental. They have set trends that other artists have adopted in the industry, and the members have caught the eyes of designers around the world. Each member has created a unique style for themselves that shows in their daily lives as well as their stage performances. I think each member's attention to detail and dedication to their craft shows in their fashion choices for their solo activities and stages as they are involved in the total creative process down to the styling to make sure they can show the best performance they possibly can."
This has held since the very beginning, when SHINee's debut, "Replay" reset the fashion scene in 2008. Styled by designer Ha Sang-Beg, the group delivered a cute, colorful concept down to the fine detail with each member sporting the color in which their name is written on the EP cover. After their first stage and the following, "Juliette," South Korean street style was taken over by the "SHINee Trend." Inspired by the group's fresh look, many people began to wear bright colors, skinny jeans, and high tops. They even landed the title of Best Style Icon at the Style Icon Awards. Minho also stepped into the fashion industry at this time as a model for Ha Sang-Beg, just one of many fashion show appearances for him and the others.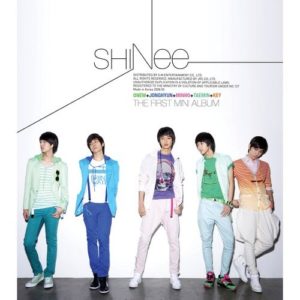 Though they had caused such a strong ripple with their early stages, SHINee's impact was only beginning. In contrast to their bubbly beginnings, they hit the scene with a darker theme for their single "Ring Ding Dong." Featuring black and white angel wings, the group found their pop of color with red-colored jeans and prints, a style element that would go on to gain them plenty of recognition. SHINee's infamous printed scarves were featured on their 2009, Year of Us album cover as just a hint of what was to come.
Following the height of "Ring Ding Dong," SHINee returned to the stage with another hit, "
Lucifer
." Keeping their edgier look, the group brought statement pieces like vests and boots to the fashion front. One of the most noteworthy elements in these looks was cutouts worn by Key and Jonghyun in the music video. It also highlights their unique hairstyles, namely Taemin's long locks which became more defined in the
Sherlock
era. In this comeback, the group returned to their color combinations and playful prints. The album cover itself displays dyed hands, neon accessories, and busy patterns, completing the youthful feel of a spring stage.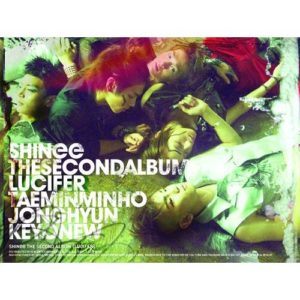 For the release of "Dream Girl" in 2013, the group maintained that style but gave it a more formal flair with a picturesque combination; printed suits. Mirroring the high energy of the track, the group manages to pull off mixed prints seamlessly. These suits have become symbolic not only amongst Shawols but also in the music industry as a whole.
In 2015, their style influence was celebrated worldwide as SHINee began to represent South Korea abroad. The group performed at a joint concert and fashion event in Sao Paulo to promote the spread of creative projects between countries. Only a month later, SHINee was back on the stage in Seoul, yet still influencing the globe with their album Odd landing on Billboard's World Albums chart at No. 1. Fittingly, the song "Odd Eye" garnered a lot of attention for its uniqueness, emphasized by Jonghyun's multicolored contact lenses. The single "View" gained a reputation for pioneering new territory within K-pop. Jonghyun explained it was the first song in the industry that mixed pop and deep house, and similarly their concept mixed old school and vintage fashion. These elements were seen in each of the members' ensemble. For Onew and Taemin, it was the '90s style caps to highlight the street style of the time. Key wore a basketball jersey layered over a t-shirt and headband across the forehead for a young, nostalgic feel. Jonghyun and Minho had a more punk look with ripped jeans and cut off shirts, complete with a homage to Guns N' Roses.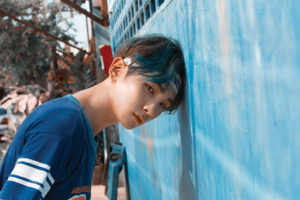 Later that year, SHINee released the repackage "Married to the Music" with a bold music video and a unique look to go with it. Their colorful suits made a comeback, but this time with quirky accessories like skeleton hands instead of a bow tie.
"Personally, my favorite era is Married to the Music. The concept of horror yet also comedy was well executed in their stage outfits and they weren't afraid to play with unique makeup style and clothes," Rachel explained.
To top it all off, Key was appointed as a fashion director under their label, SM Entertainment. Some of his most praised work is from SHINee's concerts, especially "SHINee World IV." Key teamed up with Japanese illustrator Bridge Ship House to create the poster and designer Yohan Kang of Charm's to perfect the members' outfits. With every costume change came another look with both intricate details and boldness for fans in the last rows to see as well. Take, for example, the legendary outfits contrasting bright white fabrics with military-inspired embellishments. This duality became admired by many fans.
"An individual iconic SHINee fashion moment has to be the "SHINee World IV" white and gold embellished suits that were designed by Key," Rachel said. "Not only do the members look regal and incredible, but the fact that they were designed by Key just for SHINee also makes them even more special."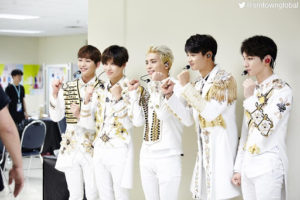 Key and Kang also worked together for a candy-themed collaboration with South Korean model Irene Kim. He shared some of his fashion expertise and experience as a special editor for Elle Korea where he shared styling tips and his experience as SHINee's costume coordinator in his column, Key Story, cherished by readers and Shawols.
Taking K-pop farther back in time, SHINee released retro-themed "1 of 1." Matching the song's 90's new jack swing genre and adding a flair with their token trends, the group wore colorful flared suits and fun prints. Down to the detail, the group accessorized with chain necklaces and sunglasses.
In 2018, the group dropped The Story of Light. This comeback incorporated their trademark spunky suits and colorful prints into a more mature look. However, the nuance of this comeback is in the eye-catching details, especially in the first single "Good Evening." The music video showcased the range of all the members with one simple accessory; a belt. Onew's blue suit was defined with a waist-cinching belt. Key wore a metallic silver belt along with familiar colored jeans and layered printed tops. Minho shined in an all-black suit with an untucked belt around the waist giving the look depth. Taemin sported a hip fit with a layered hoodie, blazer, and waist belt in one scene, and in the next, a solid nude tone belt that gave his printed suit a sophisticated feel.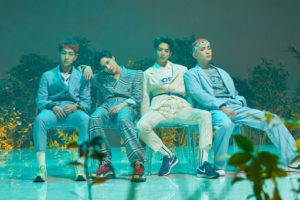 Though that marked their last comeback, their solo work has also made waves. Onew dropped "Blue" showcasing his classic, minimalist style. Jonghyun called channeled the disco era for "Shinin'" from his solo album Poet | Artist. Key, known for his eclectic style, modeled for Jill Stuart Accessory and showed off several different styles throughout "I Wanna Be." Minho continued his modeling career with vegan handbag brand Marhen.J and Coach and sported sleek suits in his single "I'm Home." After the older members enlisted, Taemin continued his promotions. The singer who caused a stir at Seoul Fashion Week with a performance named one of the most memorable moments of the event quickly became a fashion idol through his solo work. Some of his most iconic looks are featured in "Danger," "Move," and "Want." Just recently, his latest comeback featured many intricate pieces. Notably, he wore a jacket from Palomo Spain, known for androgynous designs celebrating aspects of femininity and masculinity. This has been a style that Taemin has embraced and fans have admired for quite some time now.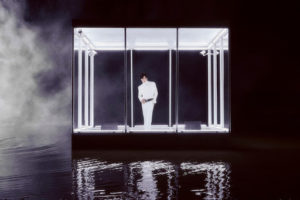 It was Taemin's solo work that brought long-time fan and model Rachel to SHINee. She explained, "I became a casual SHINee fan around 2014 after hearing some of their music by chance but my first comeback as a true Shawol was View in 2015. I found SHINee because I was a huge EXO fan and I became interested in Taemin after he guested with Kai on a few variety shows. After I saw 'Press Your Number,' I was instantly hooked and had to know more about Taemin and SHINee."
When SHINee finally took the stage together again, they were sure to deliver with a classic, polished look. Though this was only a small taste of what is yet to come, fans are already raving about the members' style and waiting to see their concept unfold.
This new era holds endless possibilities for the versatile group. With such a noteworthy history of breaking the barriers of the music industry to become style icons, SHINee is one to watch. Whether they return to their roots or take on a new look, the fashion industry will be on standby.
SHINee's back! Check out Taemin's SMTOWN Live concert recap here!