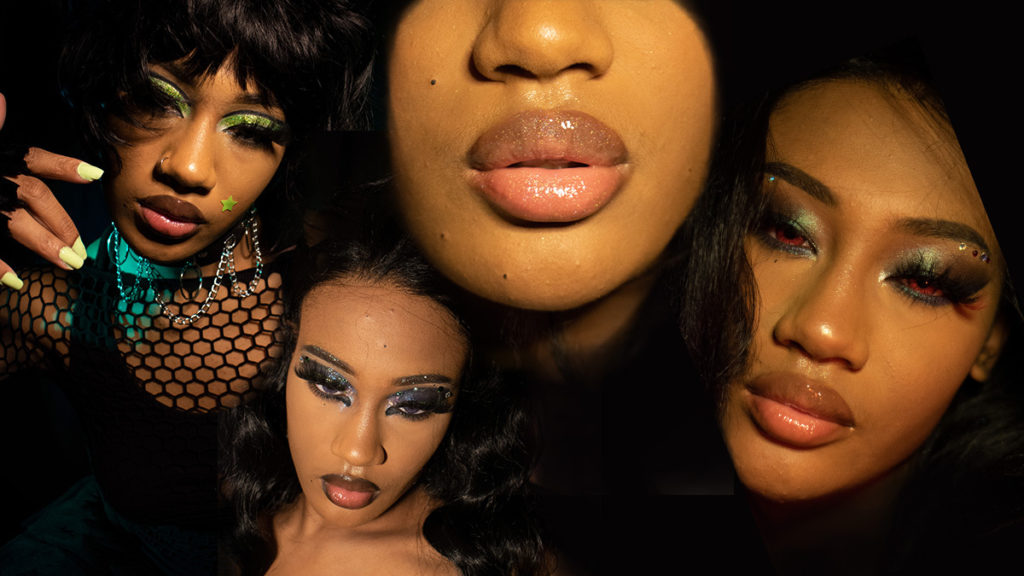 If you're anything like me, makeup that shines grabs your attention immediately. I wasn't always like this, though. I remember the days, from 2016 through 2018, where I was mostly obsessed with matte eyeshadows and glossy eyes. It was one product that caused my glitter and shine awakening: the Urban Decay Heavy Metal Glitter eyeshadow.
Today, glitter, multichrome, and shining pigments are immensely popular. Though many may look towards shows like HBO's Euphoria as the start of this latest trend, I look at the LGBTQIA+ community. I also look at the many Black women who are doing clean cut creases with high intensity glitters. Nowadays, there are so many brands that can satiate the needs for any beauty lover who wants to glow. From indie brands like Touch of Glam Beauty, to mainstream ones like Urban Decay, this beauty breakdown is here to help those with a love for shine.
Holographic Heaven
Holographic pigments have been taking the beauty community by storm. With the recent rise in popularity of shining pigments, brands such as Touch of Glam have been releasing their own take on these pigments. They are a bit different from multichrome shades or glitters which can have a shift. Creators like Malvina Isfan are able to show off just how beautiful these pigments are. She is one of the most prominent creators who masters holographic shades and has masterful control in makeup application.
So unique in its formula and pigment, the Touch of Glam Beauty is a standout brand. Their Holographic Multishifter Pigments are absolutely stunning. Offered in several shades, these holographic pigments are pressed single shadows. I will say, though, this product takes quite a bit of time to arrive. However, I would still add their shades to my cart due to the unique tones. Other high-quality holographic pigments include the Half Magic Beauty Glitterpill in shade Microcosm. This glitter pill is a liquid eyeliner-esque product, so the application works best for liner looks.
Other products like the Bella Beaute Bar Flashing Lights Holographic Loose Pigment Eyeshadow are great for subtle yet beautiful shine. It can be used not only on the eyes, but the lips and body as well. I personally use it on my lips and eyes as it just adds so much dimension to my looks.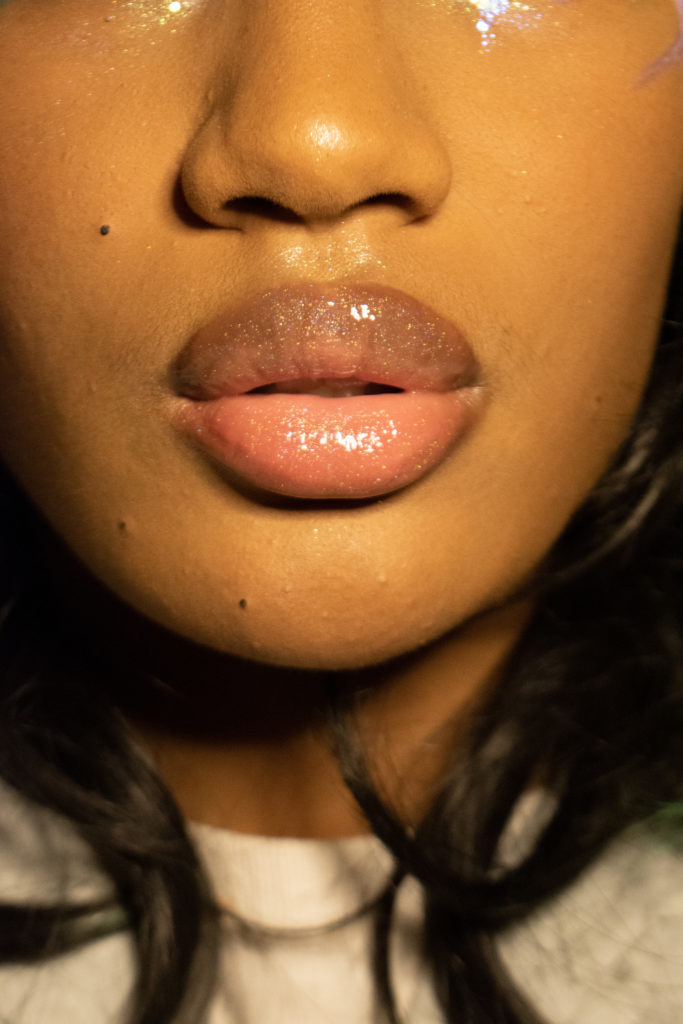 Products Recommended
Multichromes and Flakes
Multichromes have been growing in popularity due to their beautiful shifts and gorgeous shine. These pigments shift to at least three colors. Multichromes are not matte shades (which is important to note) and often have a metallic or glitter luster to them.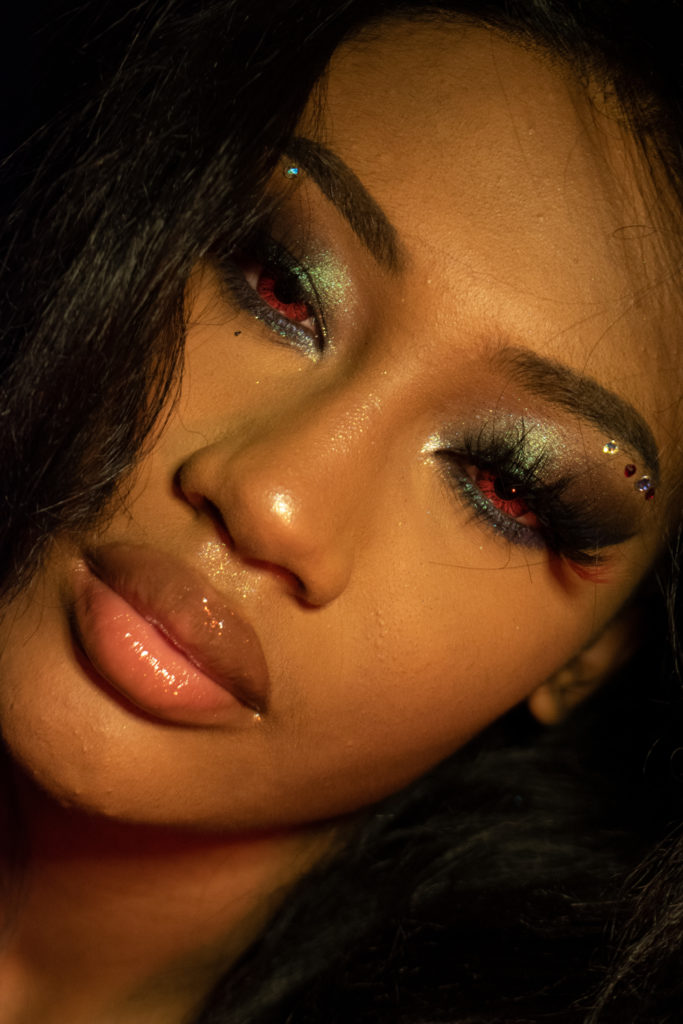 With multichromes, there are different types, so understanding the difference between iridescent- and black-based are extremely helpful. Black-based multichromes are simply shades that have a black base to them; they are often deeper in tone. On the other hand, iridescent shades are often light, shifting from white to a plethora of colors.
These pigments have even created micro communities on several social media platforms. Indie brands in particular have been dominating the scene with a wide range of products. Because of this, creatives like Milly (@badtothebrow) or RB (@seekingshifts) have led the way for beauty lovers to find new options for multichromes.
Before buying any multichrome product, it is important to figure out what type of application you want. Some come in a pressed form, others liquid, and some are flakes. When I first entered the realm of multichromes, I purchased the Danessa Myricks Beauty Twin Flames liquid Multichrome and the Infinite Chrome Flakes. I know I personally love a good pressed shadow. If you're looking to buy a pressed multichrome, Clionadh Cosmetics is the way to go. This indie brand specializes in pressed multichromes. Though the brand usually is sold out of products, when you do get your hands on them, it is totally worth it. Another fantastic alternative to Clionadh Cosmetics is Terra Moon Cosmetics. They have a wide range of unique yet pigmented shifts.
Products Recommended:
Glitters
Glitter has grown in immense popularity in the past few years. As a member of the LGBTQIA+ community, I fondly think towards glitter as my own awakening. Brands like Lemonhead LA, Urban Decay, and Bio Glitz come to mind when thinking of high quality glitter.
I remember the days when people just wore mattes because glitter was far too messy. Hell, in 2015 and 2016, I opted not to wear glitter because I also saw it that way. Glitter has since been given an easier paste consistency. Brands like Urban Decay have also created products for glitter lovers that allow for an easy application.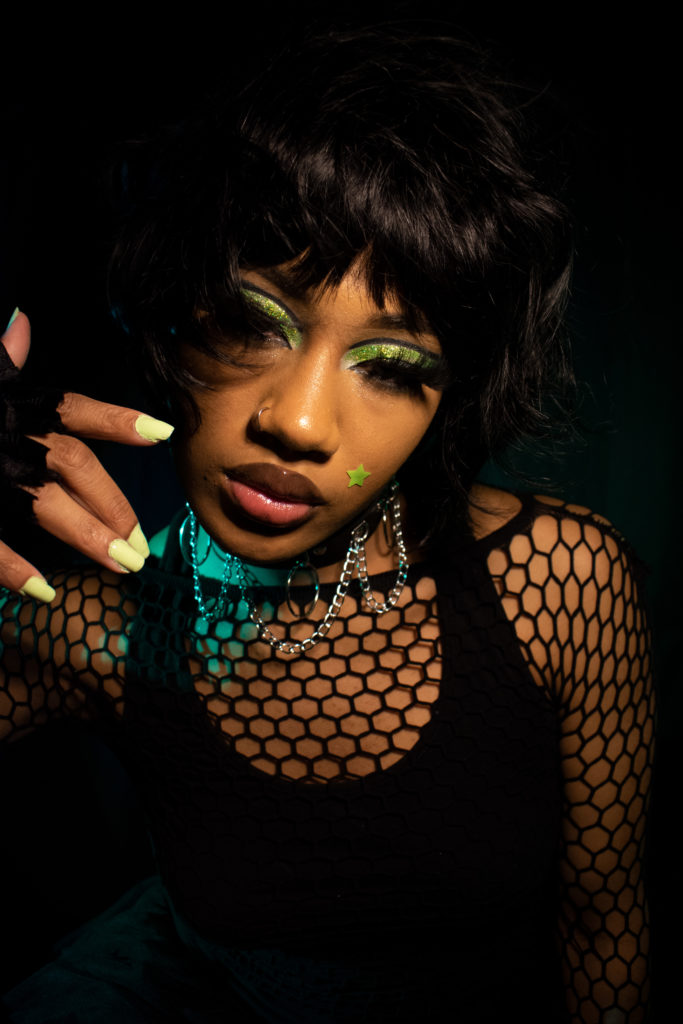 Before picking them up, it's important to understand what type of glitter is best. For me, I like a good glitter paste. Products like the Lemonhead LA space paste glitter are perfect for those who want easy application. For those who are a fan of high quality pressed glitters, ZS Official has much to offer. Accessible in price, the UK-based brand offers a wide range of single pressed glitters for purchase. When thinking of influencers that have pushed the envelope for glitter, I look at creators like Beats by Deb. Known for her skills in both hair and makeup, she has helped many beauty lovers learn how to do their makeup. She even has her own line of glitters through her brand Beats by Deb Cosmetics.
Products Recommended:
Shining, glittery, beautiful multichromes have been woven into the fabrics of my makeup process. It is no surprise that these pigments and products have become a staple amongst many beauty lovers. These shining and shifting items have become game-changing for me. Many brands are excelling at making these products accessible, yet high in quality with their prices.

Want to keep up with more beauty content? Read more here.
Thumbnail credit to Radiya.