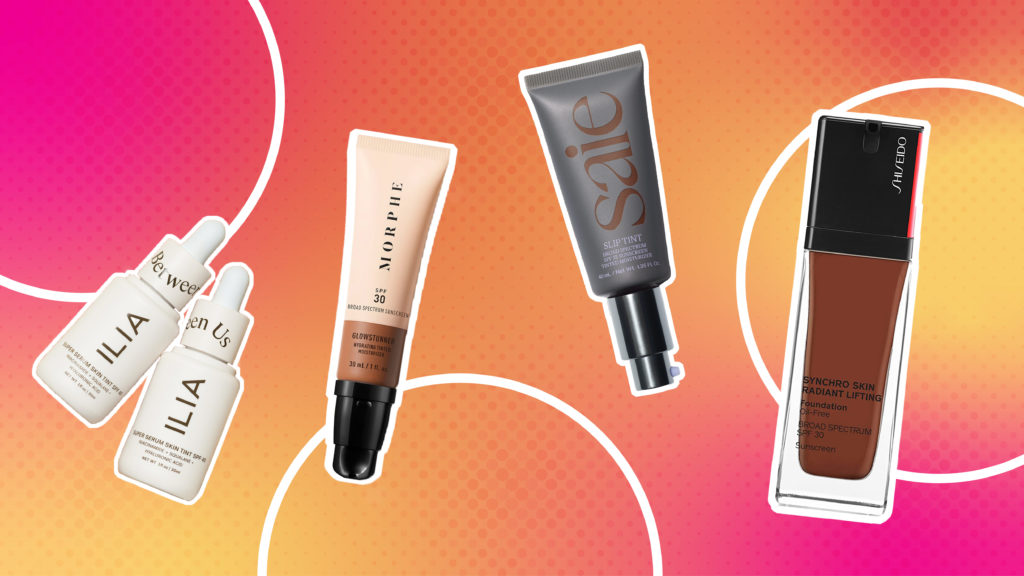 Welcome to the era of clean beauty! In 2022, the clean beauty movement is taking the world by storm, embracing the belief that "less is more." Makeup enthusiasts are wearing less makeup to let the natural beauty of the face peek through and have its moment. This can be linked to the fact that skincare became a bigger concern during the stay-at-home and quarantine portion of the pandemic. We've started to swap full coverage foundations for tinted moisturizers, BB or CC creams, concealers, or really anything that will keep our makeup minimal and our skin breathable.
This method makes daily application quicker and easier for most, but an issue many are running into is the lack of shades available in these specific products, the main base for "clean" looks. Some shades leave users looking "ashy" while some have to be mixed with or completely covered up by foundation. All this can make the simple process of getting the clean beauty look grueling for those with darker skin tones, but that shouldn't be the case in 2022. That's why we decided to do a deep dive and search for tinted moisturizers that are suitable for darker skin tones! The best part? They all contain SPF 30 or higher, perfect for the summer months ahead when our skin will be exposed to harsh UV rays the most.
Why 30? The American Academy of Dermatology recommends everyone regardless of skin color wear sunscreen with an SPF of 30 or higher to protect skin and prevent skin cancer. However, it is recommended by dermatologist Adeline Kikam that sunscreen still be worn with makeup that contains SPF for full protection. Take a look at 9 tinted moisturizers in all price points that give all skin tones the natural beauty look!
Boost Your Skincare Regimen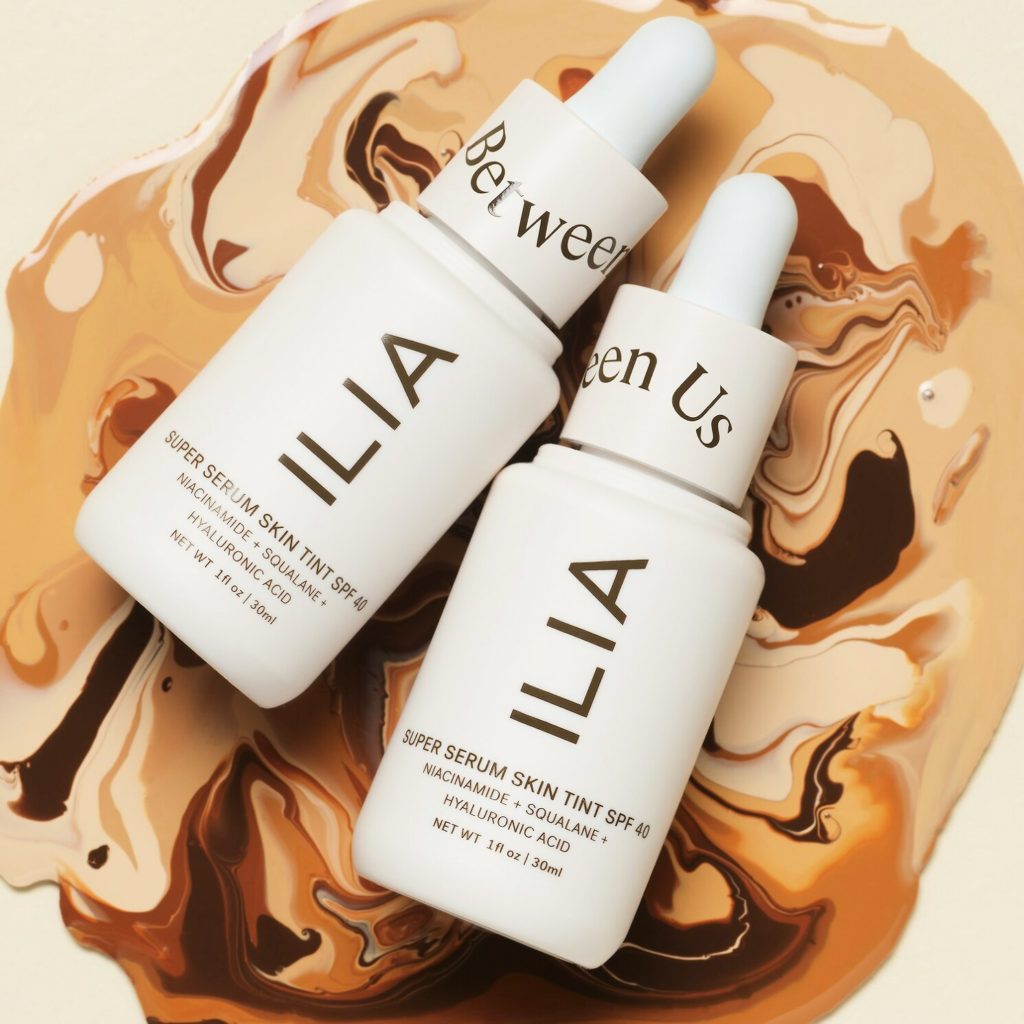 ILIA Super Serum Skin Tint (SPF 40), $48

With 30 shades available, this skin tint improves the skin barrier by locking in hydration and "boosting any antioxidant effectiveness by 200%." In addition to containing effective levels of hyaluronic acid, plant-based squalane, and niacinamide, this lightweight skin leaves skin looking dewy.
Complete Coverage with a Lightweight Feel
L'Oréal Paris Age Perfect Radiant Serum Foundation (SPF 50), $17

This buildable foundation is formulated for mature skin, however, makeup wearers of all ages can benefit from its Vitamin B3 ingredient. It's hydrating and provides a natural, radiant finish that won't feel heavy, even after a long summer day.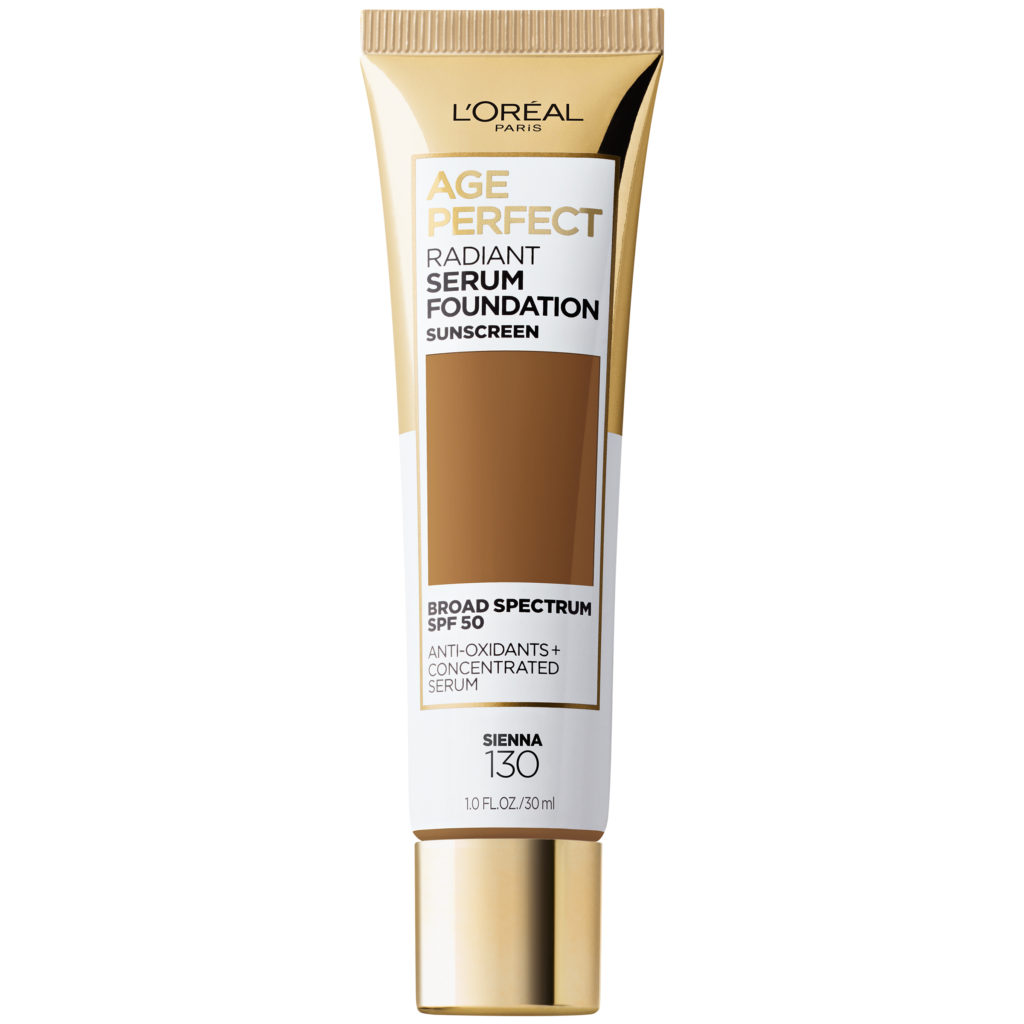 Vitamin C-Infused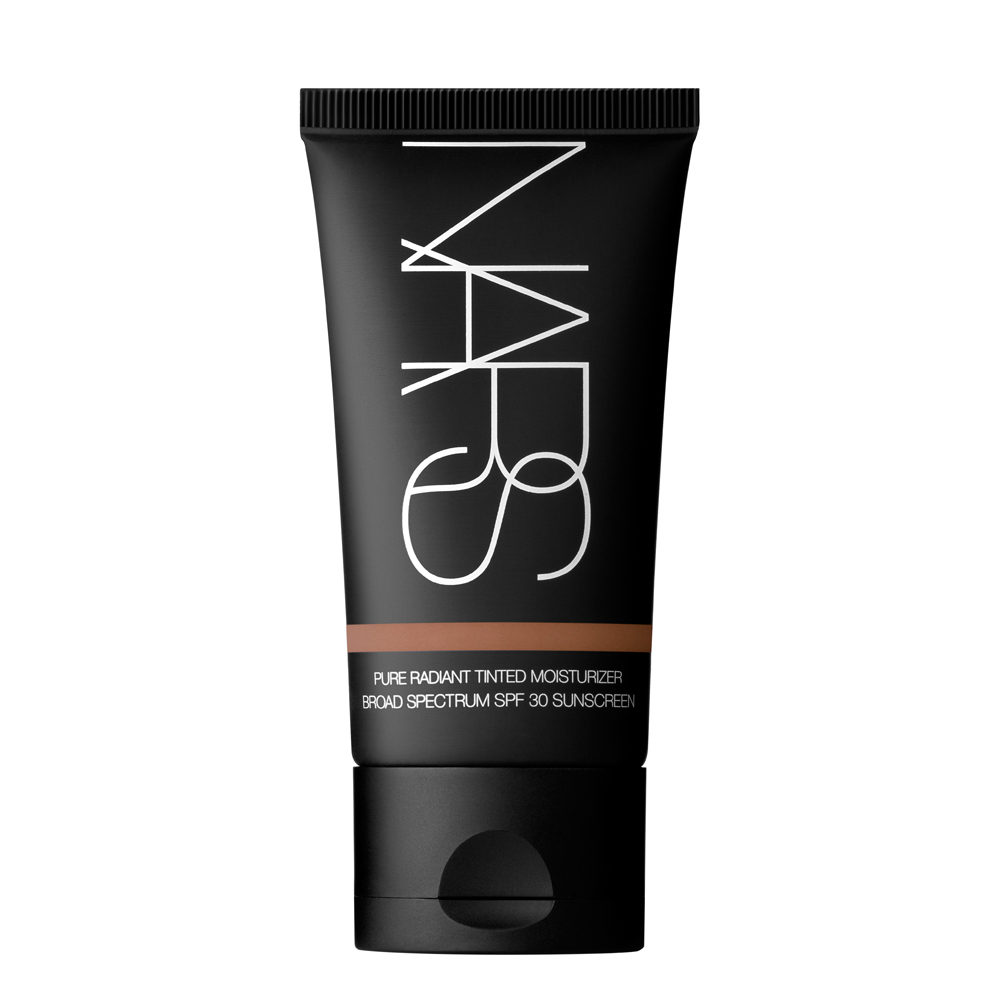 NARS Cosmetics Pure Radiant Tinted Moisturizer (SPF 30), $46
This popular moisturizer is known for containing Vitamin C, an essential ingredient for the skin. It brightens skin tone in just a few days, leaving it looking radiant and nourished. French Polynesian
Kopara
leaves the skin looking smoother and softer.
Approved for Sensitive Skin
Tower 28 SunnyDays Tinted Sunscreen (SPF 30), $30
This wide-range 2-in-1 sunscreen provides light to medium coverage for all skin types including sensitive/problem skin. SunnyDays was given the National Eczema Association's Seal of Acceptance™ in
2022
for being composed of sensitive skin-friendly ingredients. Natural beauty marks like birthmarks, moles, and freckles can still show through this light and protective moisturizer.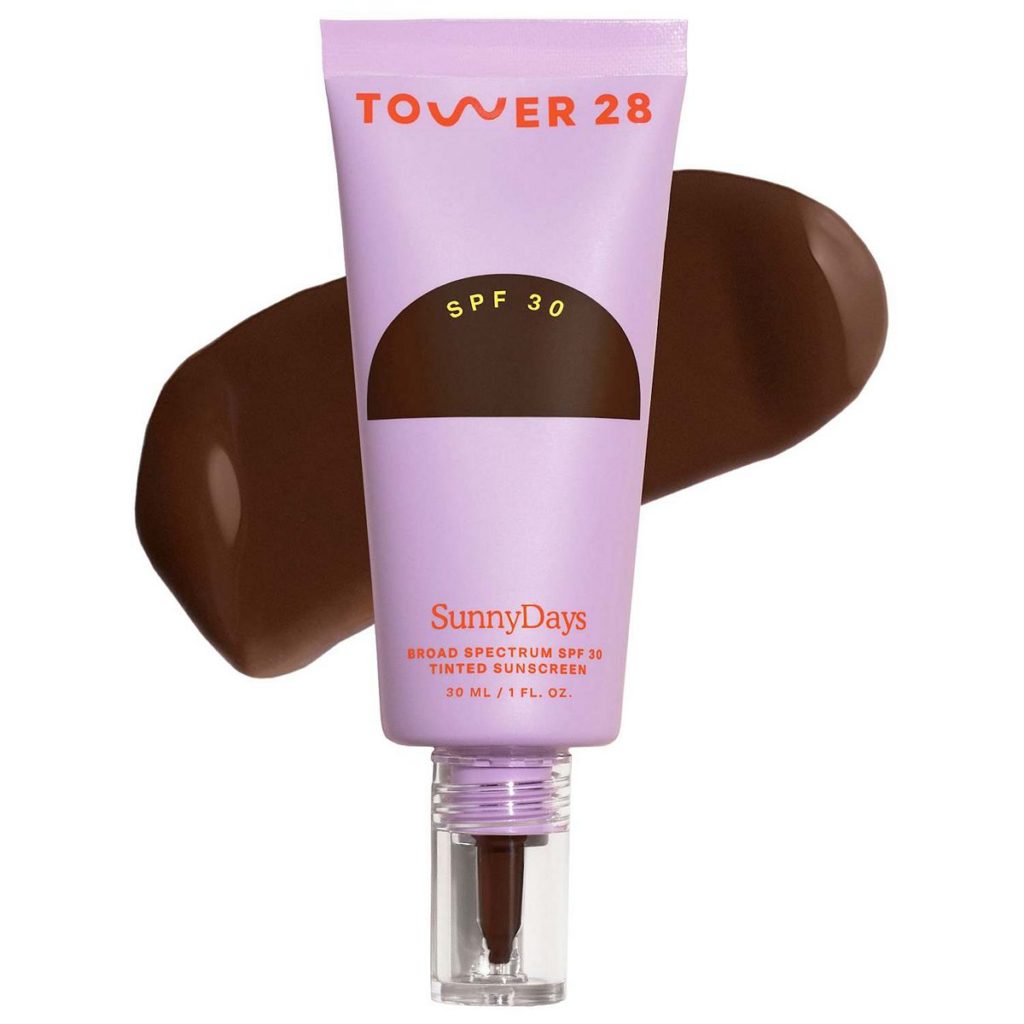 Cruelty-Free Dream Cream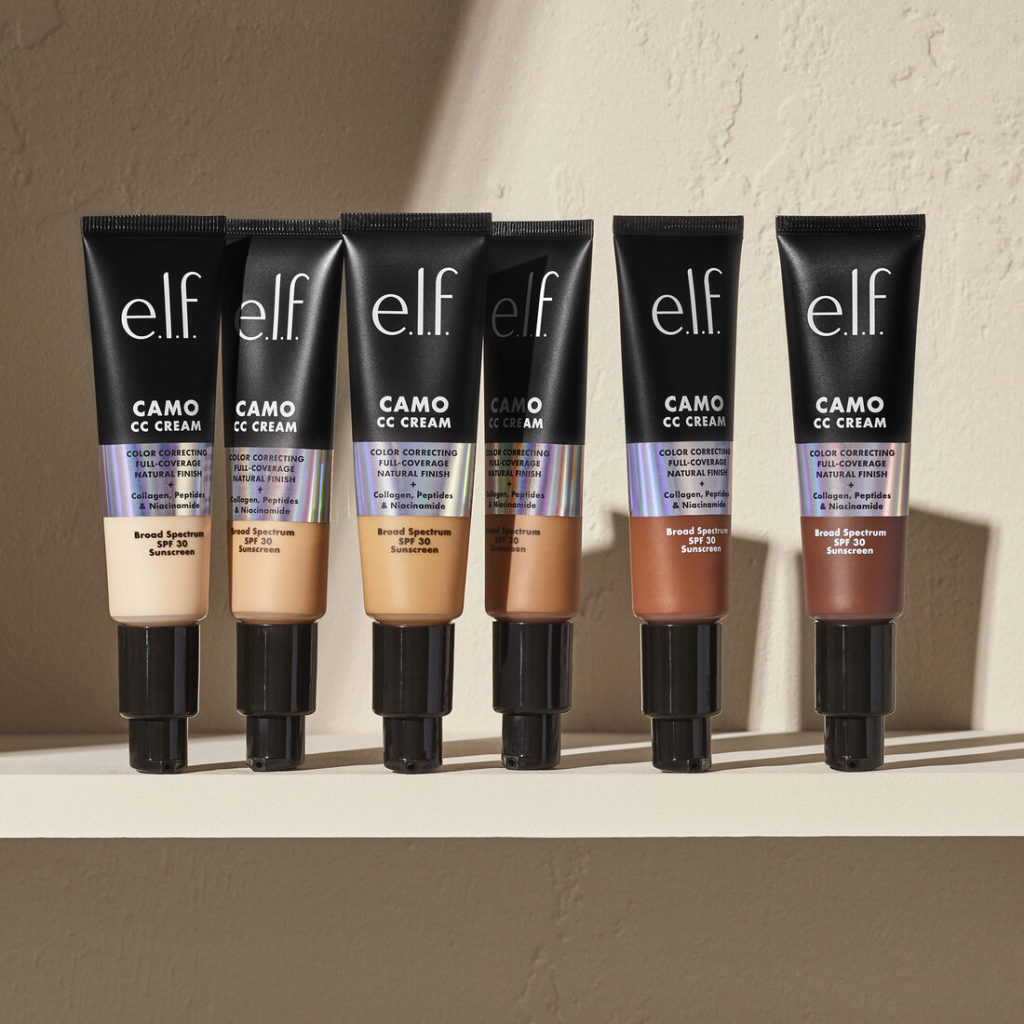 e.l.f. Camo CC Cream (SPF 30), $15
Say hello to a buildable foundation with hyaluronic acid, niacinamide, and peptides. All of these ingredients work together to brighten, plump and refresh the skin, all while providing a flawless finish. With 30 shades to choose from, this affordable CC cream is suitable for all skin types and colors.
Glow with Happy Skin
Saie Slip Tint (SPF 35), $35
As a non-toxic moisturizer, this skin tint leaves the face looking dewy. It contains hyaluronic acid, Licorice root extract, and pansy flower, all of which work together to brighten, hydrate and protect skin from free radicals.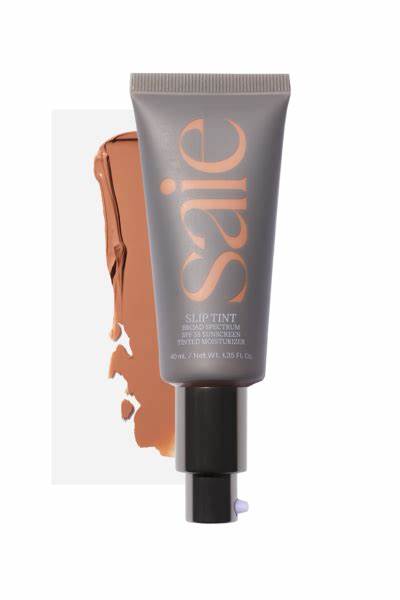 CC Cream Game Changer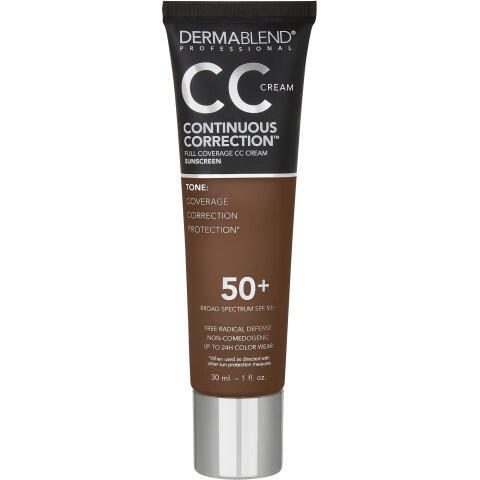 Dermablend Professional Continuous Correction™ CC Cream (SPF 50+), $39
This CC Cream doesn't just protect the skin from UVA and UVB Rays. It also corrects skin imperfections over time, reducing the appearance of hyperpigmentation, redness, and dark spots. It can provide up to 24 hours of makeup color wear that won't leave you looking ashy.
The Affordable Multitasking Sunscreen
Morphe Glowstunner Hydrating Tinted Moisturizer (SPF 30), $18
Infused with hyaluronic acid, AHAs, and antioxidants, this lightweight moisturizer gives skin an enviable glow without the grease. It blends into the skin rather than lay on top of it, allowing for true natural radiance to show.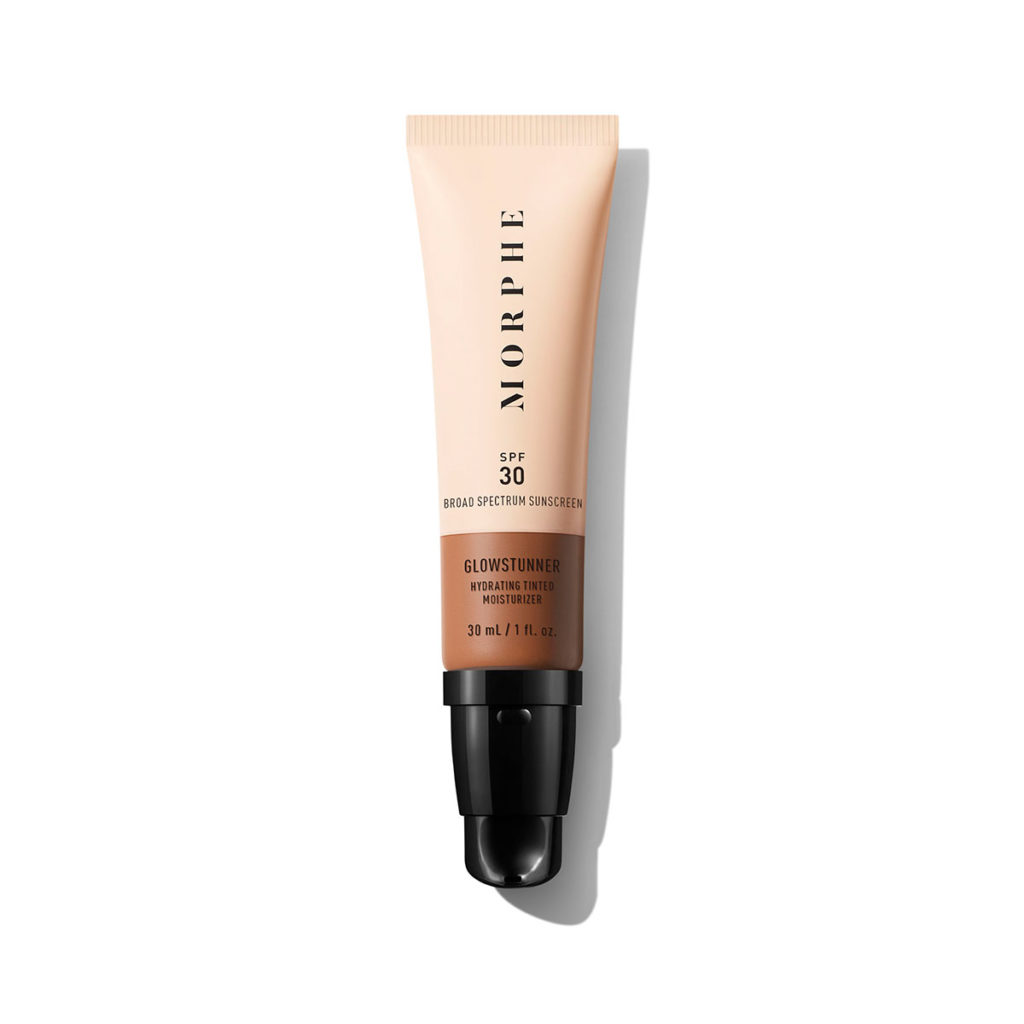 Luminous Pearl-Infused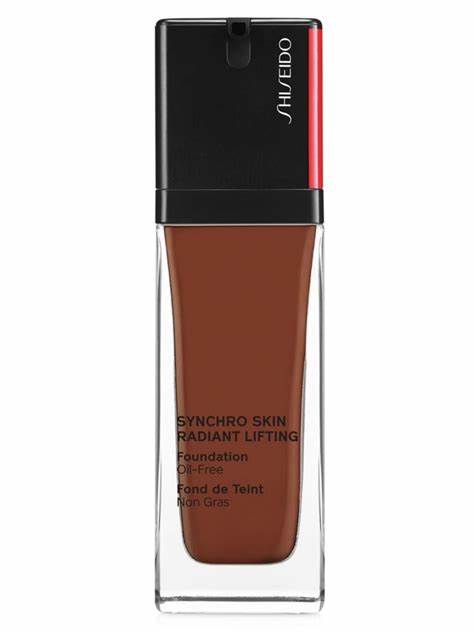 Shiseido Synchro Skin Radiant Lifting Foundation (SPF 30), $47
With 30 shades available, this buildable foundation provides radiant coverage for a wide range of skin tones. Its "Light-Adjusting Technology" gives skin a smoother finish while retaining moisture for 24-hour hydration.
In 2022, this search proved that it is still difficult to find makeup products suited for dark skin. However, these 9 tinted moisturizers offer a solution by providing skin coverage to a wide variety of skin colors, allowing all to jump into the "clean" beauty movement.
Want more beauty tips? Check out these sustainable black-owned beauty brands!