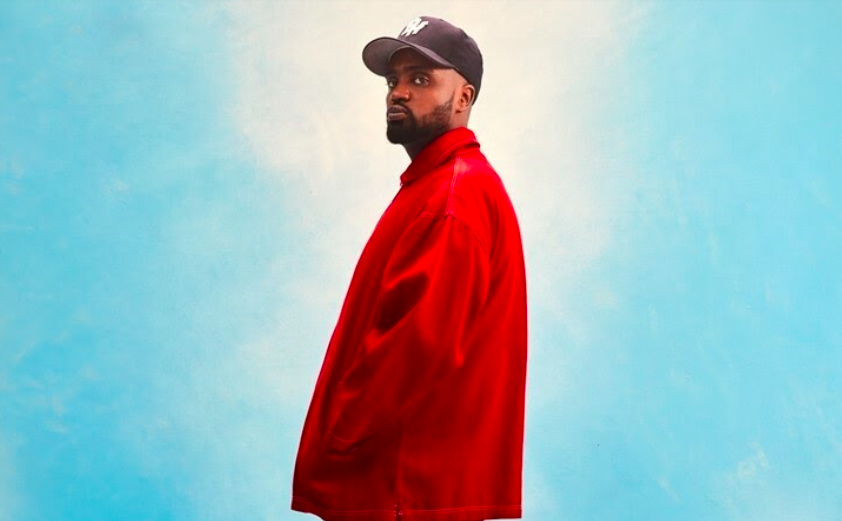 Ethiopian-Canadian artist Emanuel dropped his debut album, Alt Therapy, on June 16. With a focus on the global and therapeutic potential of his work, as seen in his previous releases  "Worldwide" and "Need You" with creative director Idris Elba, Alt Therapy is sure to provide us the healing we need, as well as an eye towards future prospects. 
THE ALT THERAPY SESSION
Alt Therapy is made up of 12 total tracks, with 7 previously released singles (Need You, Thought It'd be Easy, Addiction, Magazines, PTH, Black Woman, and Worldwide) and 5 new songs. With Emanuel's singles already having been streamed by millions, listeners can expect quality, yet be amazed at how the songs all fall into place within his debut album. 
View this post on Instagram
For Emanuel, the album name Alt Therapy stuck because this wasn't a normal form of therapy, because in his process, the world was listening to him as he worked through his emotions. 
Specifically, Emanuel created the last record in the album, "I Been," while healing from issues in his relationship. Graced by the blessing his girlfriend gave to tell their story and by doing what he loved in the studio, he was able to better vocalize and work through his complex emotional process. He even did better than expected, and it showed. 
With such a story behind the music, this reaffirms the catharsis embedded in Alt Therapy, for not only Emanuel himself, but for us as listeners.  
MUSICAL HEALING
The first new track is "I Need a Doctor." Upon first listen, it is fitting as a soundtrack for those less-than-perfect summer nights–perhaps on a drive. With comforting beats that escalate into faster-paced verses, Emanuel's confession that he needs a doctor is vulnerable, but catchy enough to accompany any form of frustration release: "Truth is the truth hurts, I'm just a man in the same church / We start fires with our words, this time it's the worst / We should all be concerned, truth is the truth hurts." To top off the impeccable rhythm, the song ends with the classy flourish of violin–almost an ointment to our wounded hearts, hopefully now-dried tears, and refreshed view. But, the ride is not over just yet.  
"Detention," the second new track, immediately follows. With its plucky chords, it is bold and defiant, but also maintains a sad and almost lazy attitude. It reflects what one may really feel in detention, and rather than just waiting for it to be over, Emanuel takes this time to sing about his flaws. But, it is not all sad. With the repetition of "I wouldn't mind to love," it shows that love is still an option for him, and for listeners, even if "I'm rotten since birth / Girl I'm in detention." 
The third new release, "Hindsight" marks the half-point of the album. It is a pure love song, accompanied by fellow Black Canadian artist Dylan Sinclair. In fact, it was actually a "fourth quarter verse" as Emanuel had written "Hindsight" two years ago, but was struggling to find the right fit for the verse until Sinclair hopped on. The potential of these up-and-coming creatives is evident here, and their melodies about some beautiful love is perfect to relax to. Healing doesn't have to be all hard. 
"Pillows" is the third to last song, and it eases us wonderfully into some new land. Channeling Frank Ocean vibes, specifically "Seigfried," the reverberations on the track place listeners into some unknown sunrise horizon. Its sound matches the lyrics, which speak positively of a new romance, and of the disbelief that comes with how glorious new love is. If you're falling in love this summer–and even if you're not–pair your rose-colored glasses with "Pillows." 
The final new track, "I Been" closes the album delicately. It is laidback, but Emanuel's falsetto and his singing–emphasis on singing–demonstrates the emotions he poured into this art. "I gotta practise stillness more / I gotta just listen more / I gotta stop cutting you off" reminds listeners to be conscious of our own flaws in a relationship. Still, there is a certain forgiveness, as the song is regal, almost holy in its layering with lower-toned vocals. "I think we need a language / I wanna speak to you in our own / Language" offers a conclusion, before it dissolves into the pure feeling of croons and string instruments. 
View this post on Instagram
CARRYING HIS LEGACY 
Working as a cleaner at a hospital, Emanuel loved patients and staff, but felt unfulfilled. By showing his work to patients, nurses, doctors, he first gained the confidence to focus on it, and to move towards fulfilling his purpose and sharing his passion with the world. 
Part of this is also because Emanuel takes great pride in his musical lineage. As a first-generation Ethiopian-Canadian, he recounted how his grandfather was an Ethiopian priest who sang scripture to the masses. He knows how important music is in his own culture, his family, and to other cultures outside of the west, and so he truly values this responsibility in his music. 
Especially being a Black Canadian musician, he values how he sounds different from the U.S.-dominant mainstream, and he knows identity is something that you don't want to approach facetiously or in vain. For himself, although he didn't feel like he fit in growing up in his small, primarily white hometown of London, Ontario, connecting to his Ethiopian community through both music and food was what gave him confidence. He grew to value his uniqueness. 
Specifically, Emanuel cited Black women from his community as an inspiration. When he was younger, across the street from his high school stood an Ethiopian restaurant whose owner was actually friends with his mother. By seeing her show the Canadian community and him what Ethiopian culture meant, he understood the importance of preserving one's culture and of carrying his community's legacy through his music. 
This is evidenced in his previously released single and track nine, "Black Woman" which he made sure to understand that, though it was not his lived experience, offer a moment of peace and a love letter to Black women, given how the "world doesn't honor and give Black women their flowers enough," Emanuel said. He also hopes to empower the youth with his success and wisdom, especially because through his own music and art, he was able to work through difficulties himself. 
MANIFESTING THE FUTURE 
Emanuel spoke often of the idea of manifestation and speaking his goals into existence, which was what "Worldwide" consisted of. Like in the song, he wants to travel for his music, reach and connect with people, be a global citizen, be enriched by culture, and to just make music that means something. 
Specifically, Emanuel hopes to collaborate with greats like Frank Ocean and Kendrick Lamar. As an artist, and in his own music, he respects substance most. For his musical favorites, he loves their character, integrity, substance, and truth in what they say, and wants to reach that level in his music, so that it is unable to be ignored. 
So far, his success has been upwards and outwards, with his recent deal with Motown Records in the U.S. There's no telling where we will see or hear Emanuel next, but we can be sure that we will learn something insightful about ourselves through his art. Especially as the world reopens, Emanuel stressed to continue taking breaks for yourself and to have grace for the world as well. Luckily, Alt Therapy can offer that—and more—for all of us. 
Listen to Alt Therapy on Spotify and Apple Music, and follow Emanuel on Twitter and Instagram. 
Looking for another new artist to add to your playlist? Check out EnVi's profile of up-and-coming rapper, Young Devyn.
Thumbnail courtesy Motown Records.