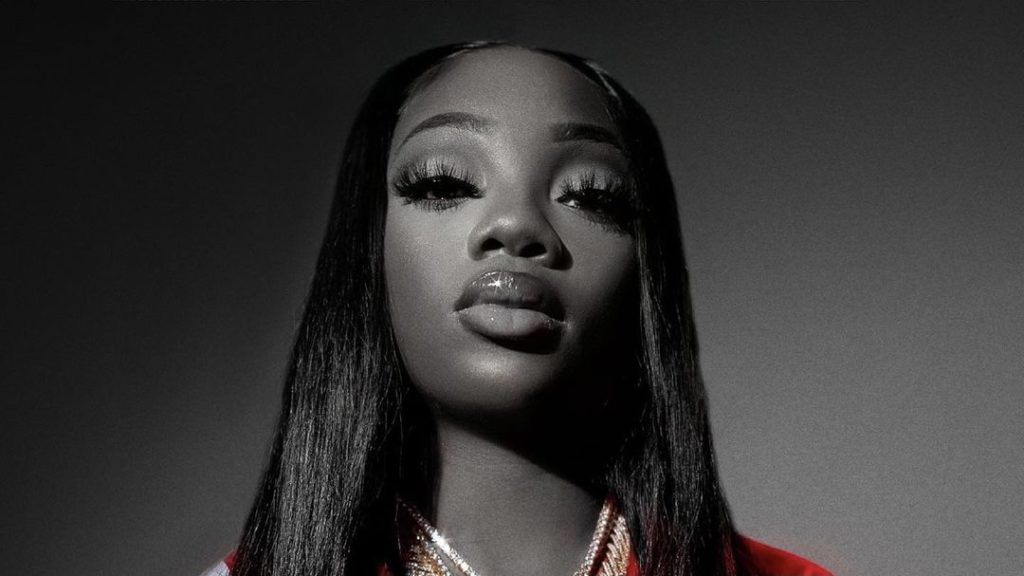 Young Devyn is the 19-year-old rapper ready to take on the world with her new EP Baby Goat. Sitting in front of a pink wall at her Zoom press conference, she flashed the camera a smile while she discussed the release of her album. "Nothing happens before it's time" she explained as she thanked God for the opportunities that have presented themselves in front of her. Despite Young Devyn's 11-year-old career, she treats each release with respect and hunger as if she were still a new artist. 
EnVi spoke to Young Devyn about her ability to deliver hard hitting bars and possible future to fuse both hip-hop and Soca. She started off by explaining how she began to learn about hip-hop and rap. Casually listening to and studying the genre, she was able to learn how to write bars. Crediting New York heavy hitters such as Nicki Minaj, DMX, and Jay Z as inspiration, she gained a new found love for bars. Not only is rap an art, but a sport to her. Making sure that she improves her pen was a necessary process for her crossover into hip-hop. 
She also revealed to EnVi that a collaboration is coming up with a Jamaican artist. Always being open to fuse her rapping with Soca music, Young Devyn hopes to "shake the city" with her collaboration track.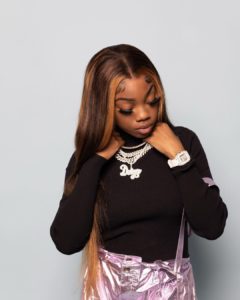 A YOUNG STAR
The Brooklyn rapper's story started when she was just 8-years-old in the Caribbean Soca Music scene. At the time, Young Devyn was singing for Brooklynites down Eastern Parkway. During summers, Young Devyn spent time at different Carnival events performing for the local community. Her dedication to her community and music was evident as she carried an electric attitude with her on the Carnival stage. 
Carnival time in New York City is a place where Caribbean people and Caribbean-Americans can celebrate their culture. For some, a float will sit at the head of their streets blasting music from various islands. For others, Moki Jumbies (otherwise known as stilt walkers) grace the Brooklyn streets. Many of these summers included Young Devyn's music being played at these sites. 
View this post on Instagram
Impacting the local community, she built a village around her. If you were a Caribbean person living in Brooklyn around the time Young Devyn's music came out in 2012, you couldn't escape hearing her music in the streets. Whether you were walking around Flatbush, or enjoying Canarsie Park, her music and name were inescapable. 
"People really enjoyed it, watching her perform it on stage… hundreds of thousands of people like actually get up and dance. And remember the song after. You know, it wasn't just like the chorus, they would be singing the lyrics" said Janine Browne, a close family friend of Young Devyn's. She spoke to EnVi about her experiences with the rapper at the start of her career. Reminiscing on her experiences first meeting the young artist, she recalled being asked to do Young Devyn's makeup for Carnival by the head of the New Generations band. At the time, her daughter was also attending the parade. 
"I watched this young lady perform and I was like 'Wow, that is not the same girl whose makeup I had just done a few hours before,' and I remember saying I really hope she continues, and pursues this." 
Young Devyn isn't new to the music industry. Championing her home country Trinidad, she spread her music with songs like "Jab Jab Dance" and "Find Meh." Young Devyn's undeniable talent was showcased when she shared stages with legends like Machel Montano at a young age. Despite her already extensive set of accomplishments, she has remained humble throughout the process. 
THE EVOLUTION OF YOUNG DEVYN
As Young Devyn grew into womanhood, so did her music. From the vibrant sounds of soca to hard hitting drill music, Young Devyn lays it all on the table with Baby Goat. 
Her transition into rap landmarked a new era of her career. At 15, she was free-styling on different beats for her fans. She also made an appearance on "Bars on I-95" and free-styled for the platform in 2019. That same year she was the youngest artist to be part of the BET Hip Hop Awards Cypher. Sharing the Cypher with Dae Jones, Jazz Anderson, and Badhunta Izzy, Young Devyn packs a punch on the cypher. Delivering the lines, "Killin you rappers no felony, Go get me clemency, I'm only 17 dog" she proves that her bars are just as strong as her delivery. 
In 2020, Young Devyn took her momentum and released songs like "Make It Hot". The Drill song begins with 808 Melo's famous tagline. Paying homage to other artists like the late Pop Smoke, Young Devyn makes sure to honor the genres she makes music in. 2019 and 2020 was a big year for Drill music in Brooklyn, New York. It is no secret that the Drill music scene is currently dominated by men. Speaking to outlets, the rapper expressed her goals to make space for more women in the Drill music scene. 
BABY GOAT INCOMING
Ahead of the "Baby Goat"  release, Young Devyn spoke about her experiences working on the album at her press conference. For her, everything comes organically and no studio session is the same. Sitting behind a pink wall while on zoom, Young Devyn smiled while explaining how the songs like "Straight To It" and "Act Bad" came about. The songs were already making waves in the Brooklyn Drill Scene while highlighting her skills as a lyricist.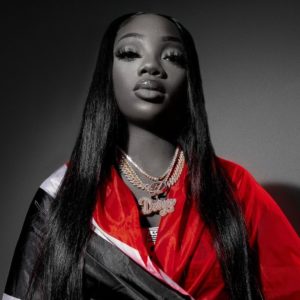 The eight-track EP features a range of songs that showcases Young Devyn's talents as a singer and rapper. Starting off the album with "Intro," she tells an introspective story of her life. An emotional delivery permeates the track and comes in with a punch after Young Devyn raps, "Ask about me in my city they gon tell you I'm the goat / I'm the hottest little shawty yeah I'm lit lit." Setting the tone for the rest of the album, listeners are in for a treat. In the song "Like This," Young Devyn flexes as she glides on the beat. Utilizing the trap beat, she makes sure to let the world know that no one can do it "like this".
The fifth track is "Secret". The album slows down as Young Devyn graciously sings on a slow Soca beat. At her press conference, she revealed with a smile that "Secret" was one of her favorite tracks off the EP. "Entangle" plays off the storyline of "Secret". Taking inspiration from the Red Table Talks of Jada Pinkett Smith, Young Devyn is able to create intricate story lines with her music. 
"Time Away" is another introspective track that dives deep into Young Devyn's mental health, life experiences, and accomplishments. The R&B pulls you into the rapper's world as she delivers a strong performance on the track. Dragging out the syllables of words, she is able to not only deliver bars but stories on her songs. The album wraps up with the song "Realer Than This". 
"Baby Goat" combines America and Trinidad to give a versatile album filled with Hip-Hop, Soca, and R&B songs. The rapper has successfully delivered a project that embodies her character and stays true to her. The future is bright for her as she will also be gracing the Rolling Loud stage in New York as part of the official musical lineup. Baby Goat is out now on all streaming platforms!
Want to keep up with Young Devyn in the future? Make sure to follow her on Instagram, Twitter, and TikTok.
Enjoyed this piece? Check out another talented artist, Kid Kenn here!