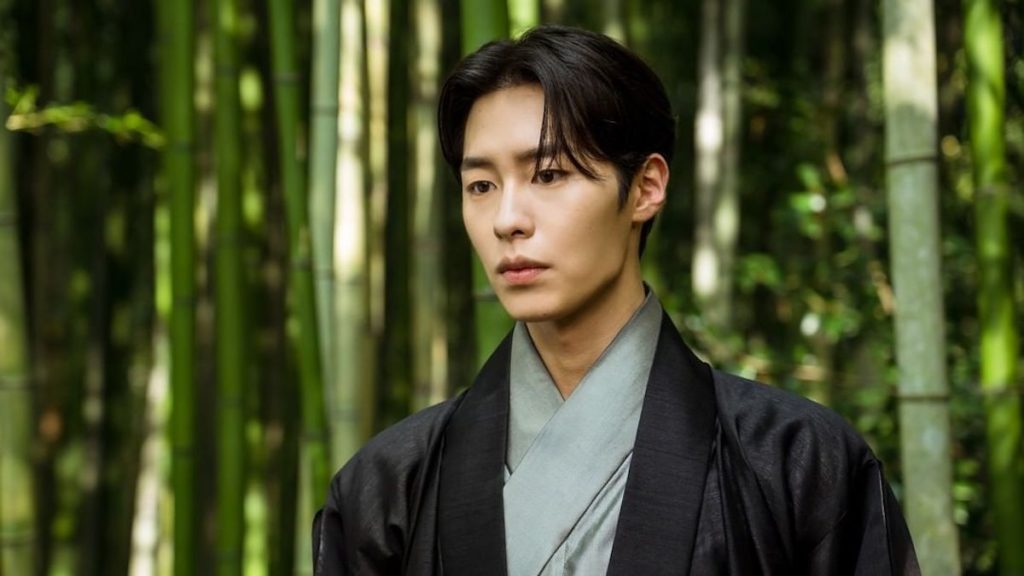 With 4.9 million followers on Instagram, 24-year-old actor Lee Jae-wook has been gripping the horns of the romance genre and gripping fans' hearts behind the scenes. Debuting in 2018 with the K-drama Memories of the Alhambra, Lee has gathered a diverse arsenal of roles since his rookie days. Ranging from "soft boy" to "bad boy" roles, every character has been sharpened for maximum emotional delivery. As he adds onto his character collection over the years, it isn't surprising that there is a type of Lee Jae-wook for every viewer. From his work in romance to his most recent appearance in historical fantasy, Lee's acting capacity leaps beyond genre-based bounds. With his script as his best friend, Lee Jae-wook delivers an alluring performance that continuously draws fans in—almost like magic.
With a velvety, deep voice that betrays his playful nature, Lee has charmed his way into fluttering the hearts of fans and unsuspecting viewers. After the release of Alchemy of Soul's (2022) second season, Alchemy of Souls: Light And Shadow (2022), Lee received an outpouring of attention from his latest role as Jang Uk. The public's fiery response had episodes reaching nationwide viewership ratings of up to 8.6%. With the release of the second season's finale on January 8, Lee Jang-wook is sure to stay in the souls of fans.
Alchemy of Acting
Jang Uk – Alchemy of Souls: Light and Shadow (2022)
(Spoilers of Alchemy of Souls)
Set three years after the ending of Alchemy of Souls, Alchemy of Souls: Light and Shadow re-introduced the world of Daeho and the illegal practice of soul-shifting—the transfer of souls into different bodies. Starring Lee Jae-wook and Go Yoon-jung as Jang Uk and Jin Bu-yeon, the second season revives Jang Uk after his bitter end in Season One, where he was killed by his love, Nak-su. Stepping out of his cremation as the flames that once licked his dead body turn blue, Jang Uk harbors the Ice Stone and brings himself back to life.
Leading up to Season Two with a darker presence, Jang Uk has become the strongest mage. Jang Uk is struck with grief after the passing of his lover and faced with haunting repercussions with the usage of the Ice Stone when fate kindly intertwines his life with Jin Bu-yeon—a trapped maiden and later, "craziest potential bride." With an intensity and reputation that attracts Jin Bu-yeon, Jang Uk is given a marriage proposal that brings the duo together.
The raging romance that stands the test of politics and wayward souls is drawn back to the duo behind the scenes. In what Actress Go deems "a continuously entangled and entangling relationship" between her and Lee, their ongoing teamwork and sensational chemistry bring Alchemy of Souls: Light and Shadow to life. In episode seven's kiss scene that perfectly showcased the desire dripping from Jang Uk's eyes, the tender embrace beautifully held the two together in a delicate moment. As Lee Jae-wook delivered a passionate performance of love, "the director approved him as the master of kiss scenes."
Enchanting Works
Sun Woo-joon – Do Do Sol Sol La La Sol (2020)
Do Do Sol Sol La La Sol (2020) is a romantic comedy K-drama that features the "sunshine character versus stormy character" dynamic with a budding romance between a classically-trained pianist and a part-time worker. Starring Lee Jae-wook, Go Ara, and Kim Joo-hun as Sun Woo-joon (Joon), Goo Ra-ra, and Cha Eun-seok, the trio forms a misshapen love triangle.
With the K-drama's title referencing the notes of "Twinkle, Twinkle, Little Star," main female lead Goo Ra-ra is light incarnate—brightening up the atmosphere with her light-hearted attitude. Literally crashing into Joon and landing herself in the hospital, Ra-ra's unfortunate self is the only reason he stays to help her. Or so he tells himself. Reluctant to accept Ra-ra's requests but giving in to every one anyway, Joon slowly finds himself falling for her. Beyond the teasing and playful banter, the duo sways between friends and lovers. But which side will they stay on?
Baek Kyung – Extraordinary You (2019)
Extraordinary You is a romance fantasy K-drama where life is a story—one where everyone is trapped inside a comic book and doesn't realize it. Starring Lee Jae-wook, Kim Hye-yoon, and Kim Ro-woon as Baek Kyung, Eun Dan-oh, and Ha-ru, life as a student isn't so extraordinary. Or in the case of the main female lead Dan-oh, it's proving to be particularly extra ordinary. Self-awareness takes a different form as Dan-oh soon discovers that she's an "extra"—an irrelevant side character—with an expiration date.
Written by an omnipotent author who assigned her a devastating character description—feisty yet short, diagnosed with heart disease, and hopelessly engaged with her enemy who happens to hate her—Dan-oh wants to flip the script. Baek Kyung is the target of Dan-oh's affections, honed with a sharp tongue and a despicable attitude towards sick people. Stomping on her unrequited crush due to his aversion towards her health condition, his toxic attitude makes him a rude character. But will there be a plot twist?
Seol Ji-hwan – Search: WWW (2019)
This K-drama is Lee Jae-wook's personal recommendation for binge-watching for its aesthetic palette and refreshing scenes. Search: WWW is a romance melodrama where the search for success and love is real. Starring Lee Jae-wook, Ji Seung-hyun, Jang Ki-yong, Lee Da-hee, Jeon Hye-jin, and Lim Soo-jung, the K-drama centers around three career women hustling at the top two web portal companies. And in turn, the three men who happen to catch their attention.
With female friendships and wingwoman endeavors, the series delivers a refreshingly rare case of a women-led K-drama. To add a sprinkle of romantic flavor, the men serve to enhance the lives of the main trio for an additional, warming touch. Lee Jae-wook as Seol Ji-hwan and Lee Da-hee as Cha Hyeon are a swoonworthy couple between a rising makjang drama actor and his biggest fan. To the point where Seol claims to have "fallen for [Cha] at first sight" after she trips him in thinking he was a criminal, the duo are simply irresistible.
Transformation: Behind the Scenes
With a nickname of "dobermann" granted by Actress Go Yoon-jung, Lee's sharp exterior betrays his inner liveliness. In a bashful confession where he admits in trying to hide his playful nature to present a cool front, Lee Jae-wook is a charismatic actor who has 반전 매력 (banjeonmaeryeog, unexpected charm). As he magicks his way into the hearts of millions by delivering immersive and stunning performances, be sure to keep an eye out for his future works and follow him on Instagram.
Interested in more ACT!ON content? Read our piece on BTS: Yet To Come here!