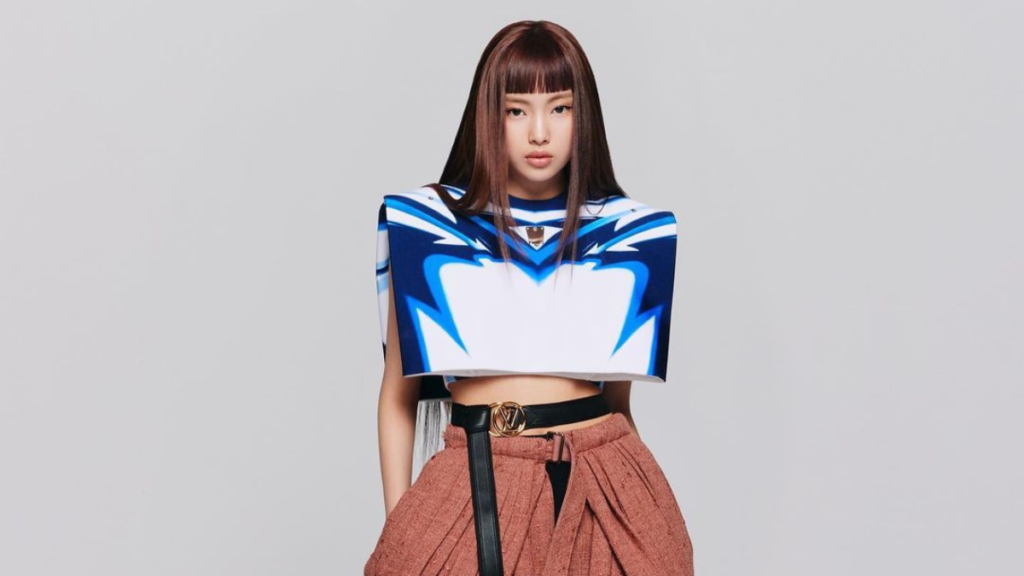 ADOR's monster rookie group NewJeans had an electric 2022. From their explosive debut with "Attention" in July to their latest release, "Ditto" — which got them a perfect all-kill just 146 days into their career — the five-member unit has been keeping busy in the limelight. Through their various music videos and live performances, NewJeans has presented a myriad of cute, sporty, and trendy Y2K-inspired outfits, wooing fans with their fresh concept. In addition to these accolades, NewJeans' youngest member, Hyein, recently caught the eye of luxury fashion house Louis Vuitton.
 

 

View this post on Instagram

 
Hyein x Louis Vuitton
Hyein's relationship with Louis Vuitton has grown throughout the singer's career. Most notably, in November 2022 Hyein graced Vogue Korea's digital cover styled in Louis Vuitton's Cruise 2023 collection. Fans shared the shoot online, anticipating an official collaboration between the two parties.
On December 29, NewJeans uploaded an announcement to their Instagram page, officially debuting Hyein as Louis Vuitton's newest ambassador. In the five months since her debut, the young starlet has proven to fit any image — including, of course, Louis Vuitton's timeless aesthetic. At just 14 years old, Hyein joins the likes of Squid Game's Hoyeon and fellow K-pop group BTS. 
The announcement comes less than two weeks after Hyein promoted the upcoming Louis Vuitton and Yayoi Kusama collaboration, which is set to feature a wide range of items displaying Kusama's iconic polka dots.
 

 

View this post on Instagram

 
This year thrust Asian celebrities to the forefront of the fashion industry, and K-pop idols are leading the charge. From drawing crowds of fans at global Fashion Week shows to dominating music charts, their impact is undeniable. As the new year begins, we look forward to NewJeans' future ventures in the fashion world and Hyein's budding relationship with Louis Vuitton.
Want to see more of NewJeans in the fashion world? Learn about Hanni's Gucci ambassadorship here!