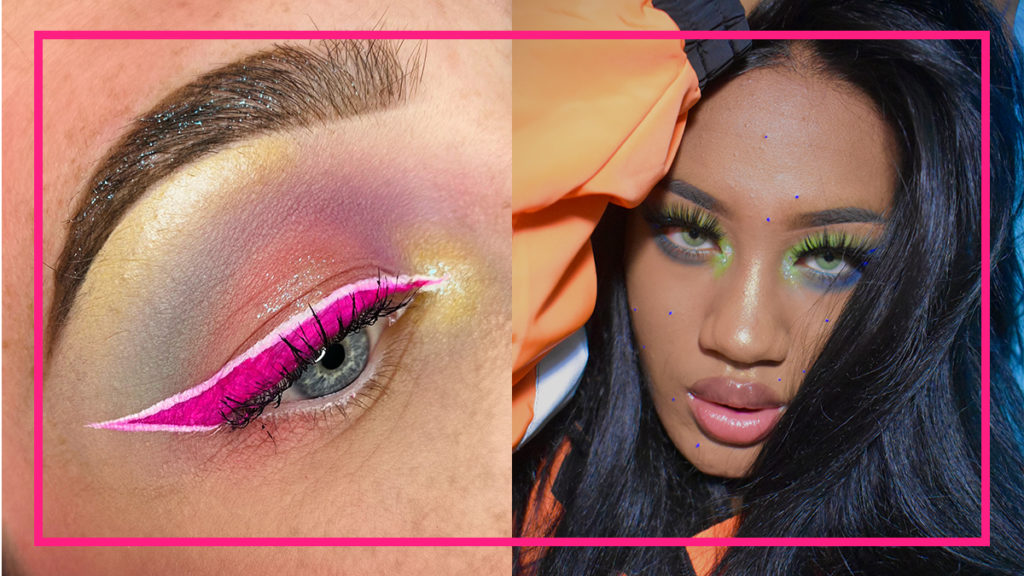 By: EnVi Beauty Team
NCT Dream's newest comeback Hot Sauce is fast approaching, with its official release set for May 10th, 2021. Many fans are thrilled for this comeback due to it including all original 7 members of the subunit- Mark, Jeno, Renjun, Jaemin, Haechan, Chenle, and Jisung. Like many NCTzens, the beauty team is highly anticipating the release. To honor the 7Dream return, we have put together some killer looks inspired by NCT Dream's previous discography. 
Please feel free to share any of your recreations or even your own creations by tagging our socials @ncity_mag and using the hashtag #EnVi!
Name: Taylor Louise
Handle: @taylor_louisem
Bias: Mark Lee
Comeback look: Chewing Gum
Why you chose it: It's definitely become apparent that I'm drawn to NCT Dream because all of their comebacks are so fun and varied, and I've grown up with them. I really wanted to choose a song/comeback from the beginning to honor the ot7 and nothing is more iconic than Chewing Gum. 
In terms of style, the colors are fun and vibrant, which is something that I personally love in my own makeup looks. I felt it was overall very fitting but also sentimental to me to choose this debut song. 
Products used: 
Brows– Anastasia Beverly Hills DIPBROW Pomade (dark brown) 
Concealer– Revolution Beauty London's Conceal and Define Concealer (C8)
Shadow base– Revolution Beauty London's Conceal and Define Concealer (C0.1)
Shadows– Morphe's 35B Color Burst Artistry Palette  and Jeffree Star's Conspiracy Palette
Liners- Barry M Cosmetics' Hi Vis Water Activated Colour (pink – High Voltage) and Suva Beauty's Hydra Liner (white – space panda) 
Name: Ellie Forte
Handle: @filthydinosaurs
Bias: Taeyong 
Comeback look: Go
Why you chose it: As someone who became a fan of NCT during the Empathy release, "Go" is a special song for me and my favorite NCT Dream song. The music video has my favorite elements including neon lights, electric dancing, and friendship that all make me really enjoy it. All 7 members of NCT Dream came together to create an electric track. I really love eccentric colors on my eyes and I felt like I could emulate the vibes of "Go" with my makeup style. 
Products Used: 
Primer- Dior Backstage Face and Body Primer  and Anastasia Beverly Hills Mini Eye Primer
Foundation- YSL All Hours Foundation
Concealer- YSL All Hours Concealer
Brows– e.l.f Lock on Liner and Brow Cream
Palette- Anastasia Beverly Hills Jackie Aina Palette and BH Cosmetics Modern Mattes (Discontinued)
Eyeliner- NYX Vivid Brights Color Liquid Eyeliner
Lips- Fenty Beauty Gloss Bomb Universal Lip Luminizer 
Lashes– G4EBeauty Eyelash Doll Collection – Sherri
Looking for more beauty content? Check out NCT Dream's spicy comeback looks!
Thumbnail Created by @_emptydisco