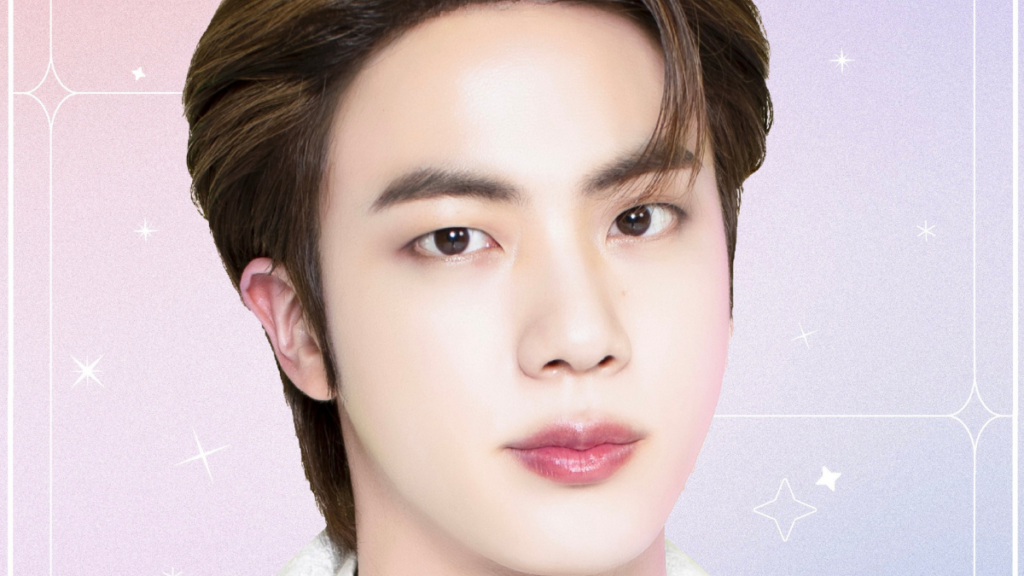 Nicknamed "Worldwide Handsome," BTS' vocalist Jin celebrates his birthday on December 4. In recognition of the day, fans prepared a special birthday event on the fourth day of BTS' Permission to Dance On Stage Concert in Los Angeles.
Permission to Dance Day 4
ARMY, BTS' loyal fandom, planned a birthday surprise for Jin ahead of the actual celebratory day. On December 2, the final concert day, ARMY took to social media and coordinated a birthday gift which left the idol feeling touched and on the brink of tears.
Early on in the concert, when BTS were giving their opening statements, BTS noticed the audience holding fans with Jin's name written in a heart. Jin was very surprised by the gesture, and the camera panned to show the sea of signs throughout SoFi Stadium.
Towards the end of the concert, fans did a wave across SoFi Stadium using their lightsticks. Afterwards, the lightsticks changed colors to spell Jin's name and wish him a happy birthday. ARMYs who had customized their ARMY bombs then participated in the Moon Birthday Project and raised up their crescent moon lightsticks. A viral TikTok shows fans painting the heart signs outside the concert venue and preparing moon covers for the two events ahead of time.
This sentimental gesture refers to Jin's song "Moon" from BTS' album Map of the Soul: 7. The lyrics tell the story of the lonely moon who feels invisible when next to the Earth. Jin sings, "You are my planet/To you, I'm just a moon." He promises, "I will stay by your side/In the pitch-black night/so that it becomes much brighter."
The rest of the BTS members and the crowd proceeded to sing "Happy Birthday." There were tens of thousands of voices throughout the concert venue, singing together. Jin, given a chance to speak afterwards, admitted that from the start, he felt very touched from seeing the fans' efforts. He tried to maintain his composure as he did not want any overwhelming feelings to affect his performance for the rest of the night. After seeing the sea of moons in the audience, however, fans saw him teary-eyed as he continued to tell ARMY he loved them. As someone who rarely cries during concerts, Jin showing tears during the show made fans emotional as well.
Birthday Messages
Fans also shared their love and admiration for Jin through Twitter with the trending hashtags "#HappyBirthdayJin," "#JINDAY," and a number of other hashtags.
Along with fans, the other members of BTS also posted their own birthday message for Jin.
Happy birthday, Jin!
What more BTS? Check out EnVi's hand-picked list of perfect gifts for the ARMY in your life here!