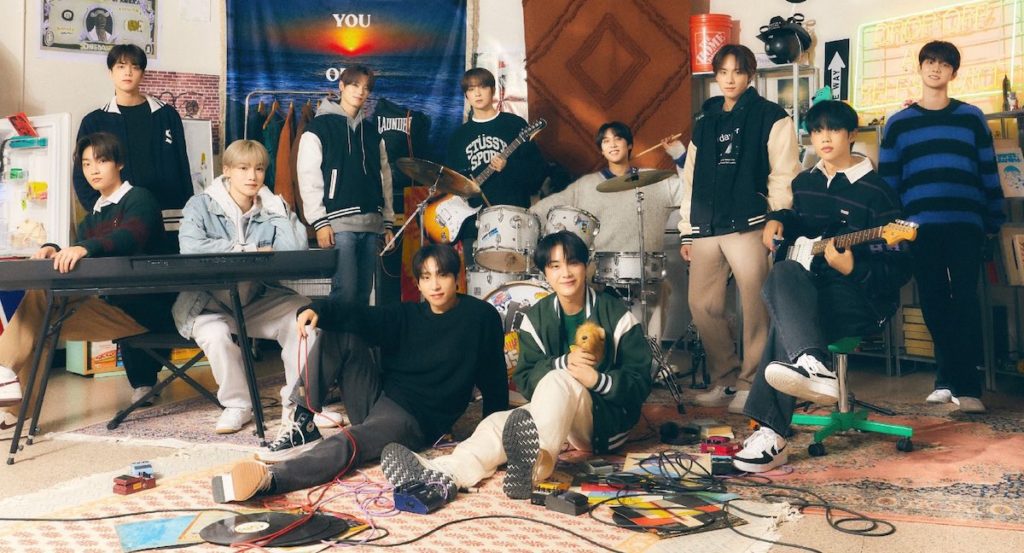 Grab a cozy blanket, your favorite comfort snack, and warm up your heart with THE BOYZ's latest special single "All About You." In celebration of their fifth anniversary, the 11-member K-pop group released the sentimental track on December 6 at 6 PM KST.
After their debut in 2017, Sangyeon, Jacob, Younghoon, Hyunjae, Juyeon, Kevin, New, Q, Juhaknyeon, Sunwoo, and Eric have been making their way into the hearts of fans across the globe. From fresh concepts such as "Bloom Bloom" to the iconic and seductive "The Stealer," THE BOYZ are all grown up now and still proudly wearing their hearts on their sleeves.
Made With Love
"All About You" is a present from THE BOYZ to their fans, which has become an unofficial annual tradition. In previous years, the boy group released more festive tracks on their debut anniversary fitting for the holiday season such as "White," "Christmassy!," and "Candles." While this year's release is filled with the warmth that follows the holidays, it stands out as a track that can be played all year round.
Soft acoustic guitar, delicate instrumentals, and synthesizer effects give a nostalgic sound to the mid-tempo track. "All About You" is a sentimental confession of love with lyrics written by members Eric, Juyeon, Q, and Sunwoo. The pre-chorus climbs upwards, grasping at listener's heartstrings as the song is stripped down to vocals with a vocoder effect, falling softly into a laid back, dreamy chorus.
Nothing screams nostalgia more than light leaks, film flares, and a warm-toned filter—and the "All About You" music video has all of the above. With an almost vintage feel, the video accompaniment to the special single is just as heartwarming. But what makes this track and music video even more special is that it celebrates the return of the group's youngest member, Eric, who has been on hiatus since March of this year. Back as 11, the "All About You" music video is ultimately cozy as the members take an array of boyfriend-esque polaroids and spend quality time together.
To Another Year!
As 2022 winds down, it means the beginning of a whole new year for THE BOYZ. To keep up with THE BOYZ in 2023, make sure to follow them on Instagram, TikTok, Twitter, and YouTube!
Want more of THE BOYZ? Check out our breakdown on their seventh mini-album, BE AWARE, here!