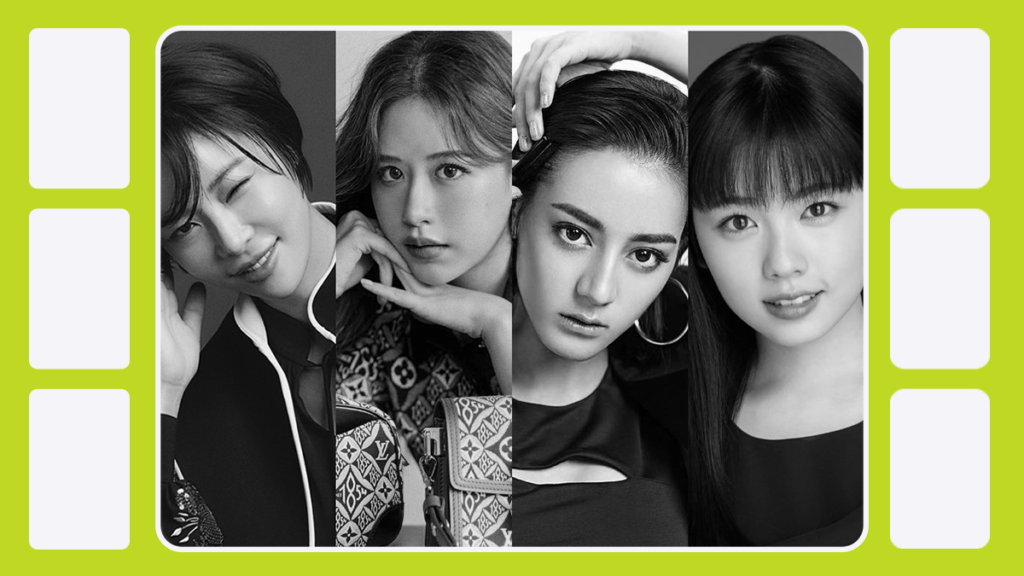 All over the world, many have taken a liking to films and dramas originating from Asia, be it Korean, Chinese, or beyond. Even if based on manga or webtoons, they tend to gain many views and popularity with their on-screen debuts. This gives different countries a chance to remake certain stories, to give die-hard fans something to anticipate and account for cultural differences to be represented on screen. Curious which films and dramas have international remakes? Here are a few noteable originals, and their adaptations that we think you should check out!
Originating from a South Korean novel by Kim Eun Jung, the film had its first Chinese screening in 2016, starring Girls Generation's Seohyun, EXO's Chanyeol, and well-known Chinese actress Mabel Yuan.
A romantic comedy, So I Married My Anti-Fan, begins with an entertainment journalist, Fang Miao Miao (Mabel Yuan), who is ready to find her next big story. When Miao Miao surprisingly catches superstar Hoo Joon (Chanyeol) meeting with the popular idol, Ai Lin (Seohyun), she uses this opportunity to try and create a scandal.  While attempting to take a photo of the pair, Hoo Joon himself catches her. After destroying the evidence, Hoon Joon and his management team slander Miao Miao's name to destroy her journalism career. She then becomes an anti-fan, stopping at nothing to get revenge on the man who ruined her reputation.
Korean Adaptation
The Korean adaptation, So I Married An Anti-Fan, aired earlier this year, starring Girls Generation's Sooyoung and actor Choi Tae Joon. The show aired 16 episodes, from April 30, 2021, to June 19, 2021.
She Was Pretty is a 2015 starring Hwang Jung Eum, Park Seo Joon, and Super Junior's Choi Siwon. Based on a webtoon of the same name, it follows Hye Jin (Hwang Jung Eum), a young girl who gained popularity for her charm and looks. However, as she enters her teenage years, life starts to change drastically, as her parents go bankrupt and the looks she's been known for begin to transform. 
Understanding the concept of self-love and self-worth is a struggle even for adult Hye Jin. She is belittled by others because her looks no longer fit conventional beauty standards. While she constantly has these thoughts of not being attractive or not having confidence, she is now faced with a more significant problem as she hides her identity from her old friend, Ji Sung Joon (Park Seo Joon).  After securing a full-time job, she finally believes her life is on the right track–until she finds out her boss is Sung Joon himself. Will Hye Jin be able to keep her identity a secret? 
Japanese Adaptation
This year, Japan aired its version of She Was Pretty, starring actor Nakajima Kento and actress Koshiba Fuka. A total of 10 episodes aired, from July 6, 2021, to September 14, 2021. 
Honorable Mentions
Pretty Li Hui Zhen (2017): A Chinese adaptation, starring Dilraba Dilmurat & Peter Sheng
Me Always You (2021): A Thai adaptation, starring Fang Dhanantorn Neerasingh & Pae Arak Amornsupasiri 
The popular Japanese manga Hana Yori Dango introduces the famous F4 (Flower Four). Airing in 2009, the Korean television adaptation has a total of 25 episodes. It follows Geum Jan-Di (Gu Hye Seon), a young girl from a low-income family admitted into the most prestigious high school in the country. 
After being rewarded for saving a student's life and attending the school, she realizes that she doesn't fit in compared to the other students there. To make things worse, she meets the notorious F4, a clique of pretty boys who control the high school and leaves a terrible impression of herself— especially on the group's leader, Goo Joon Pyo (Lee Min-Ho). With a target now on her back, Geum Jan Di has to endure adjusting to a new school and the trouble that comes along with encountering the F4.  
Thai Adaptation
This Fall 2021, F4 Thailand starring Tu Tontawan Tantivejakul and Bright Vachirawit Chivaaree, is expected to release. Unfortunately, due to Covid-19, there were some delays during production, so an official date is still unknown. 
Honorable Mentions
Hana Yori Dango (1995): A Japanese adaptation, starring Fujiki Naohito & Yuki Uchida 
Meteor Garden (2001): A Taiwanese adaptation, starring Barbie Hsu & Jerry Yan
Hana Yori Dango (2005): A Japanese adaptation, starring Inoue Mao & Matsumoto Jun
Meteor Garden (2018): A Chinese adaptation, starring Shen Yue & Dylan Wang
Adapted from the famous Japanese manga series Itazura Na Kiss, Playful Kiss' Korean adaptation aired in 2010.
Starring Jung So Min and Kim Hyun Joong, the comedy-school-romance drama begins with the naive Oh Ha Ni (Jung So Min), who does poorly at school. After her house is destroyed, she moves into her father's friend's home, only to discover that her high school crush, Baek Seung Jo (Kim Hyun Joong), is the son of the new home she will be staying in.
Being stuck in the same house, Oh Ha Ni is awkward now that she has to face the crush who has rejected her and treats her very coldly. Will Oh Ha Ni be able to win the heart of her beloved Baek Seung Jo, or will she have to accept the fact that this unrequited love?
Japanese Adaptation
From the manga to the big screen, Itazura Na Kiss made its TV debut in 1996. Starring Sato Aiko as Aihara Kotoko and Kashiwabara Takashi as Irie Naoki, the drama aired nine episodes.
The original J-drama was remade 17 years later. Itazura Na Kiss, also known as Mischievous Kiss: Love in Tokyo, aired in 2013 with 16 episodes. It includes actress Yahagi Honoka as Aihara Kotoko ,and actor Furukawa Yuki as Irie Naoki. Not only did it reappear, but the 2013 version has also included a second season! 
Honorable Mentions
It Started with a Kiss (2005): A Taiwanese adaptation, starring Ariel Lin & Joe Cheng. 
Say that You Love Me (2012): A Chinese adaptation, starring Genie Chuo & Sean Sun.
Miss in Kiss (2016): A Taiwanese adaptation, starring Esther Wu & Dino Lee.
Fall in Love at First Kiss (2019): A Taiwanese adaptation, starring Jelly Lin & Darren Wang. 
There are so many international remakes already on the market, and more are on their way–so if you're a fan of any of these films or dramas, we hope you can check out its other versions! We look forward to seeing which other remake adaptations will come in the future. 
Need more recommendations? Check out the EnVi ACT!ON team's picks from this year's Asia Contents Awards nominees!
Thumbnail courtesy of Rebeca.