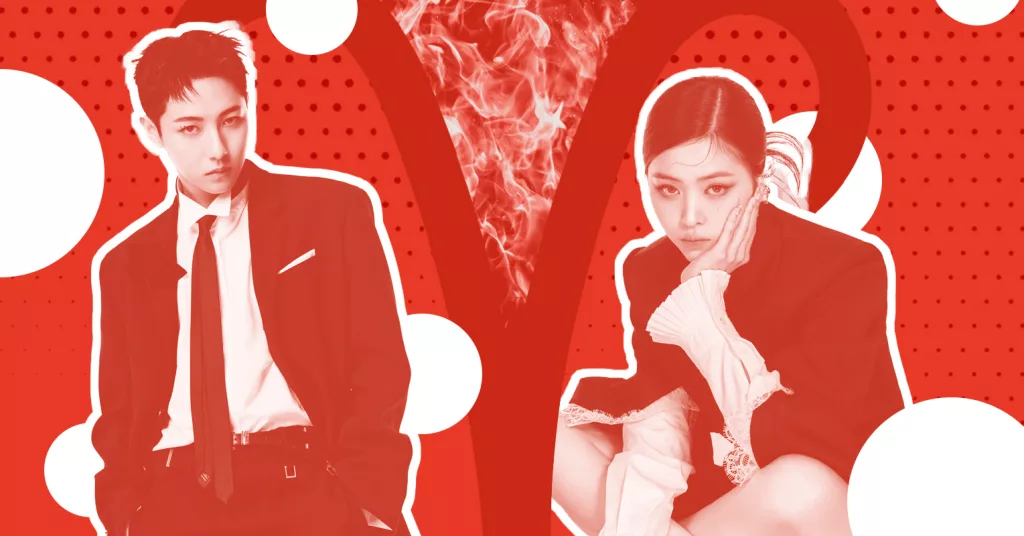 In honor of Aries season, EnVi is highlighting six Aries K-pop idols. For those who are unfamiliar with astrology, Aries season is from March 21st to April 19th. They are a fire sign and are symbolized by the Ram.
Aries are ruled by the planet Mars, making them intense and passionate people. They are characterized by their confidence and bold nature. Aries can be intimidating to others because of their confidence. However, once you get to know them they are very playful and energetic, making them fun to be around. Aries can run into trouble because they are not afraid to speak their mind and don't like to filter their words.
Lisa – BLACKPINK
Lisa of BLACKPINK solidified her bold and confident persona with her debut solo album LALISA. The self-titled title track 'LALISA' is a loud and domineering hip hop track that embodies the unapologetically bold and confident essence of an Aries. Lyrics from the track's chorus include "Call me Lalisa, love me, Lalisa, love me. You know the attitude. What more do you want? The loudest in the room." Lisa is aware of the power of her name and encourages the world to not only acknowledge her star power but chant her name along with her. The bridge further emphasizes that Lisa knows her influence with "I'm incomparable, you gon' still love me nonetheless. You gon' still love me. You need some L-A-L-I-S-A. Remember my name that's standing right in front of you. Love you some L-A-L-I-S-A."
The 26-year-old is known as one of the most talented dancers in the third generation of K-pop. Her dominant stage presence and charisma make her stand out amongst others in the music industry and have gained admiration amongst her peers and aspiring idols. In 2020, Lisa appeared as a dance mentor on the Chinese survival show "Youth With You." True to her Aries sun, Lisa was a strict but effective mentor and did not filter her critiques. Fans were shocked to see how tough she was on the contestants, nevertheless Lisa used her expertise and direct approach to bring out the best in the future idols.
Haruto – TREASURE
Rapper and visual of YG's latest boy group TREASURE, Haruto, is known for his stoic and cold looks. However, despite his intimidating appearance, his personality is quite playful and energetic. He can be seen in fansigns joking around with fans and trying to make adoring fans comfortable despite their nervousness. His high energy and silly demeanor greatly contrasts his outward appearance but both sides of him are typical of Aries.
Like most Aries, Haruto is not afraid to speak his mind and stand up for himself. He is known to experiment with unique hairstyles and recently responded to an influx of fans who didn't care for his styling choices and were vocal about their opinions. In response, Haruto respectfully but firmly asserted that he likes his hair and is not concerned with what others feel.
Fatou – BLACKSWAN
Fatou is a trailblazer in the K-pop industry. In 2020, she became the first African K-pop idol to debut. Fatou is the main rapper and lead dancer of the multinational girl group BLACKSWAN. She was a longtime fan of K-pop, her love for it inspiring her to join the industry. Her determination and confidence propelled her to star status in true Aries fashion. Despite the backlash she received after debuting, Fatou stood her ground and continued to pursue her dreams. Nowadays, she is regularly posting to her Instagram and TikTok, confidently showcasing her visuals and humor.
In 2022, Fatou released a mixtape special titled "Castle Key (Roll)" accompanied by a music video. The lyrics to the track send the message that Fatou knows who she is and is not afraid to draw attention to herself. The lyrics "You think you ready to walk in ma shoes. I be the better b, be the better c. Casually pop on the news" convey her bold presence. This solo project demonstrated Fatou's visuals, musicality, and rap skills.
Renjun – NCT DREAM
Renjun is the main vocalist of NCT DREAM and is known for his soft-spoken and sensitive charm. He likes to have fun and joke around with his members but is very in touch with his feelings and lets those around him know when they have taken things too far. A fan in the comments of the video below expressed their admiration for Renjun stating, "He's so firm with his boundaries. He doesn't tolerate different types of ****. He speaks up everytime he feels disrespected. He really shows that he doesn't want or like something. I wanna be like him."
NCT DREAM is currently on their second world tour, "THE DREAM SHOW 2: In a DREAM" and fancams of Renjun have gone viral because of his high energy performance and passion. Renjun's love for dance and music is clear through the spirit and vibrance he brings to his performances. His technical training is apparent, but what makes him shine is his love for performing. Aries are known for their bursts of fire and liveliness when it comes to the things they love.
Ryujin – ITZY
Ryujin from ITZY is known for her charisma and confidence as a main rapper and lead dancer. She is very direct and doesn't shy away from flirting with fans or even her members. Her bold nature is very true to Aries and simultaneously makes her very playful. She is always laughing and joking with her members and can instantly become charming and flirty. Her shameless flirting is loved by fans, as well as her members.
In addition to her flirtatious personality, Ryujin is a captivating performer with a unique stage presence that sets her apart from most fourth generation idols. She is domineering and confident when performing and isn't afraid to showcase her masculine energy when the stage demands it. Her versatile persona makes her an attractive performer.
Are You Compatible with Aries?
Aries are typically most compatible with Libra, Sagittarius, and Leo. There is no particular element that Aries is drawn to. They like what they like, whether that be a fire sign or a water sign.
Plus, check out EnVi's playlist for songs that personify Aries season!
Are You an Aries?
Celebrate your sun sign this Aries season with cute jewelry, accessories, and decor!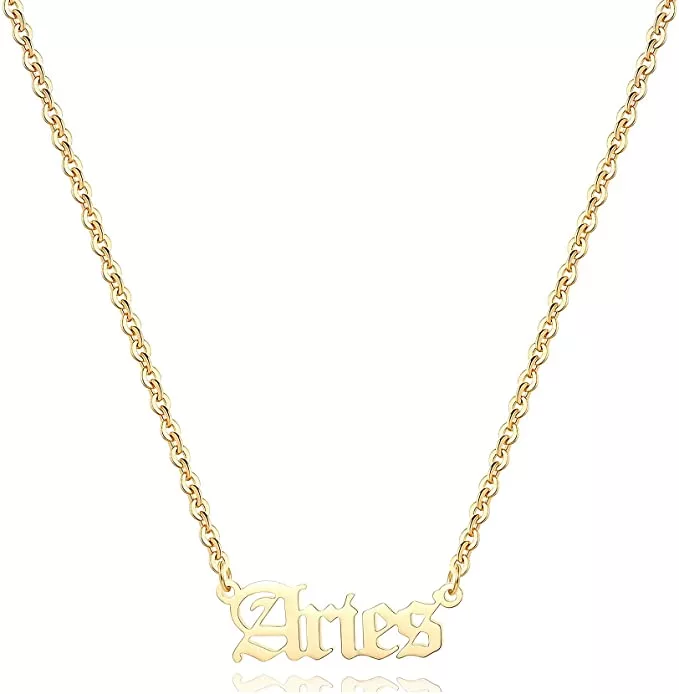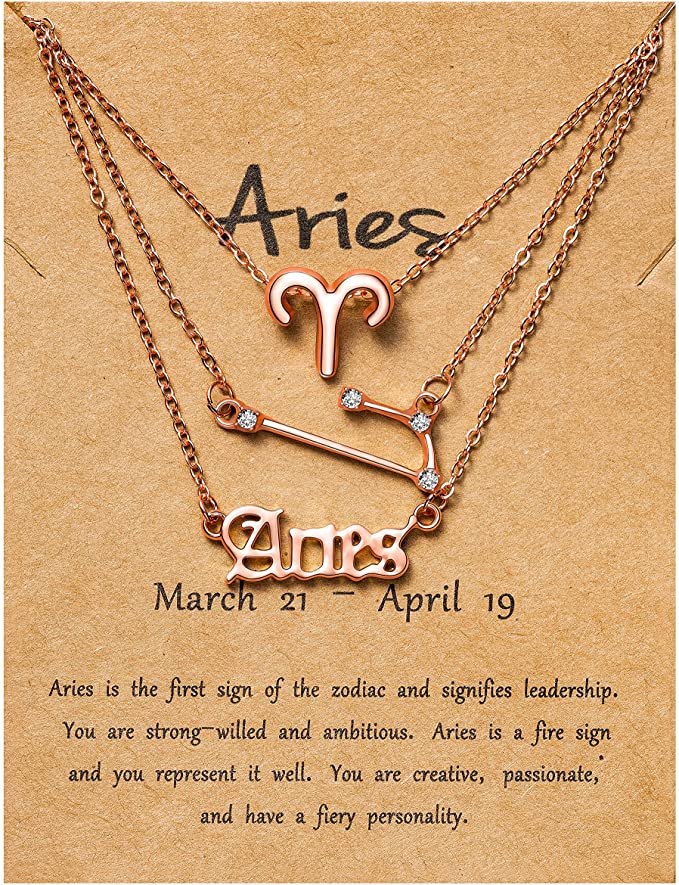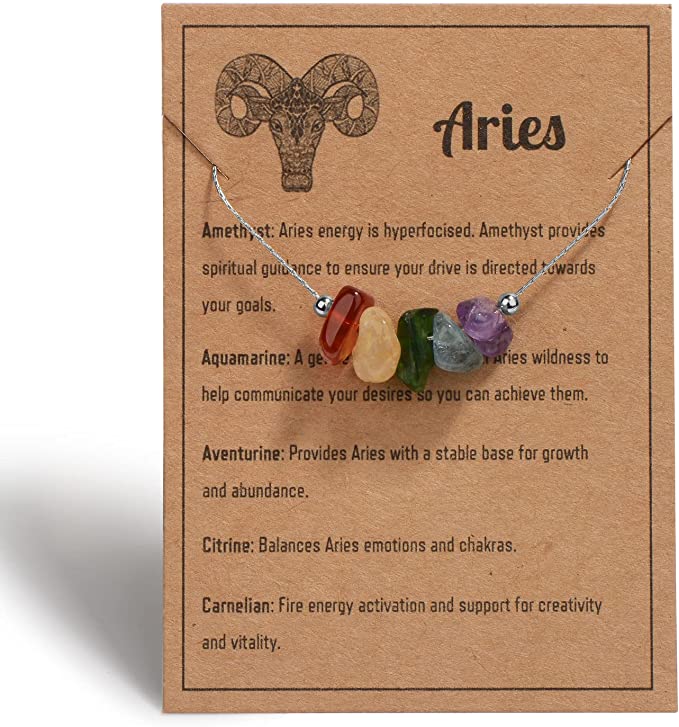 Zodiac Sign Crystals Necklace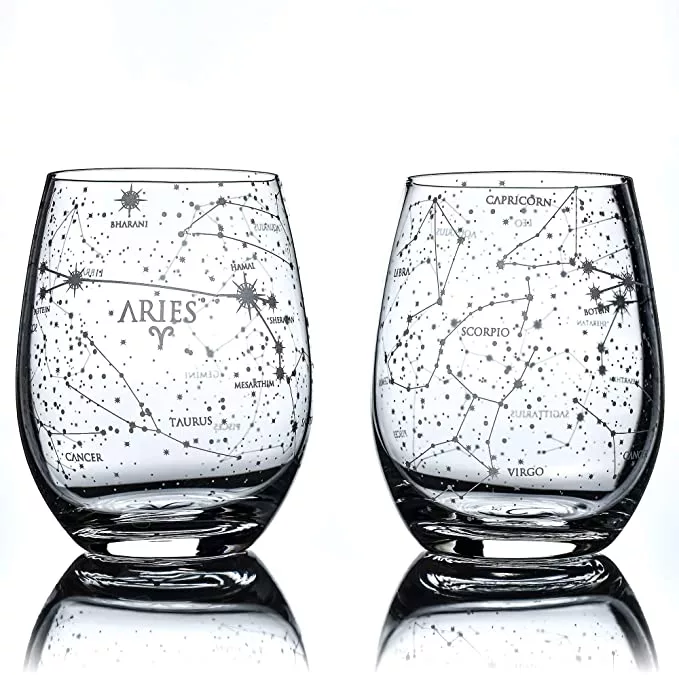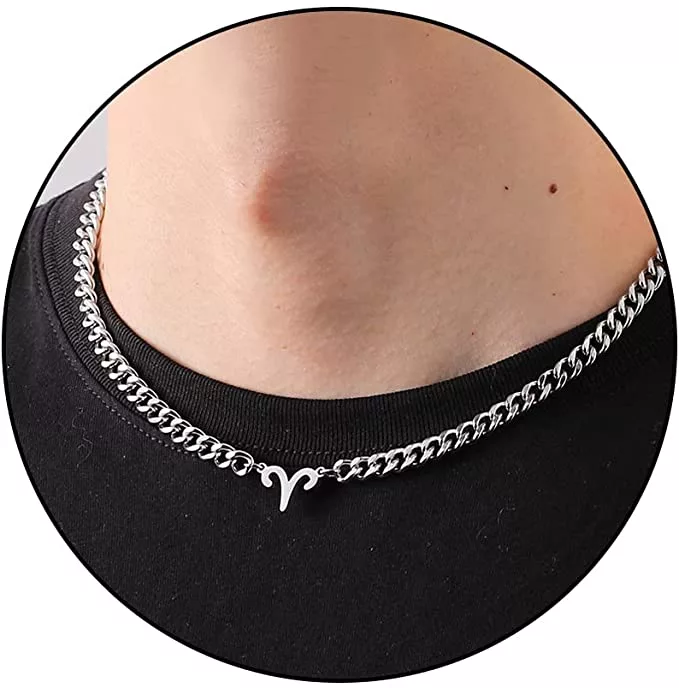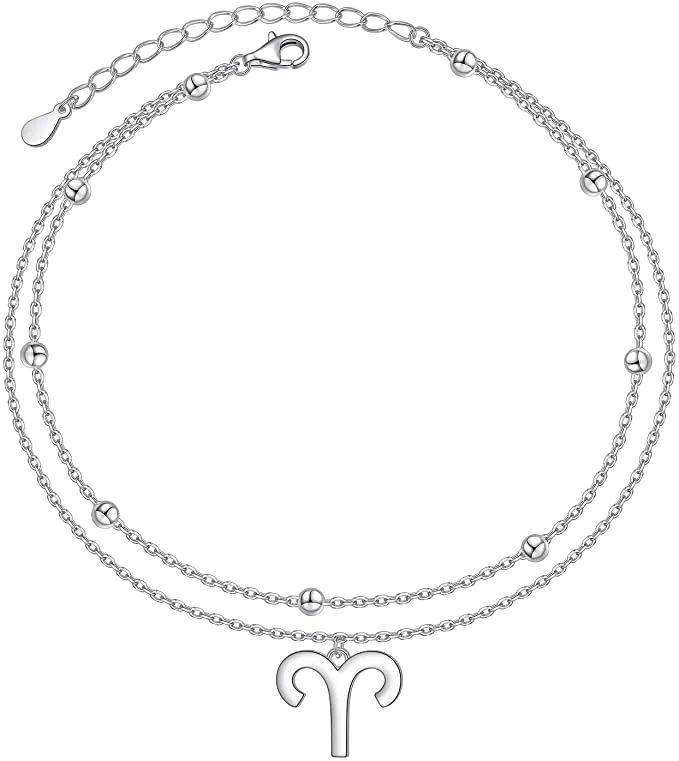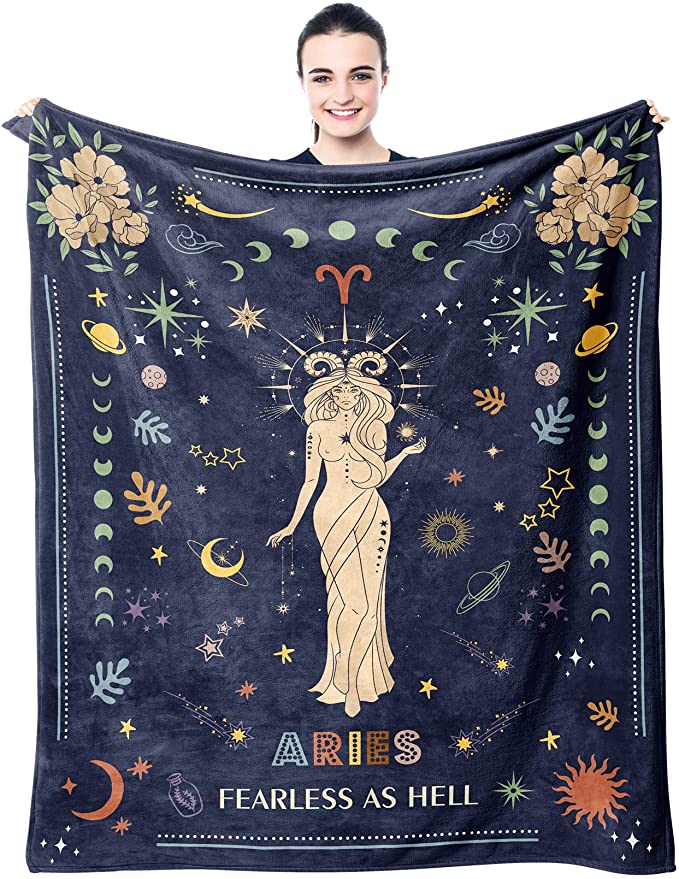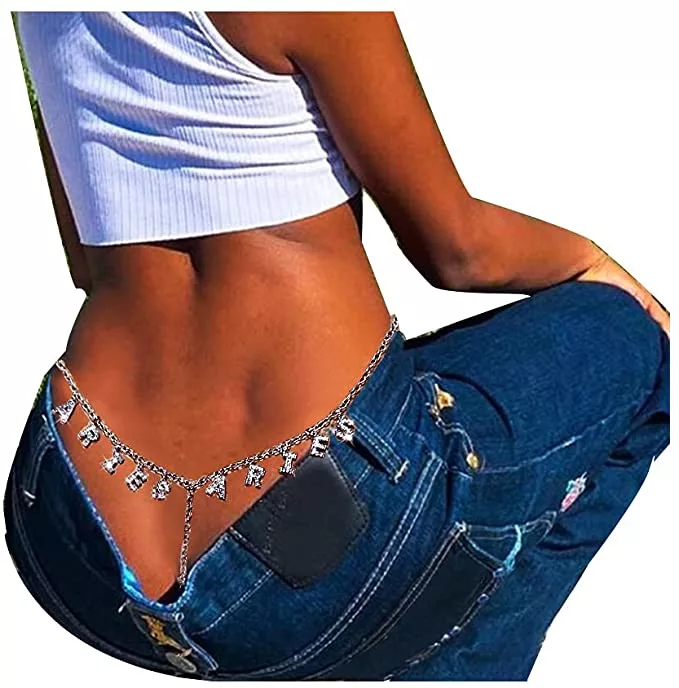 Aries Constellation Waist Chain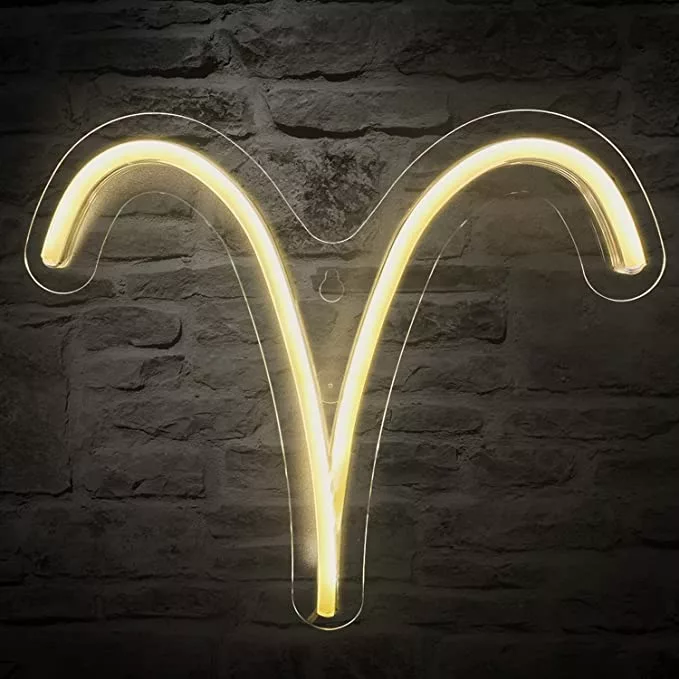 Want to learn more about the Zodiac Signs? Check out EnVi's previous installment in the Stars Aligned series on Pisces idols here!