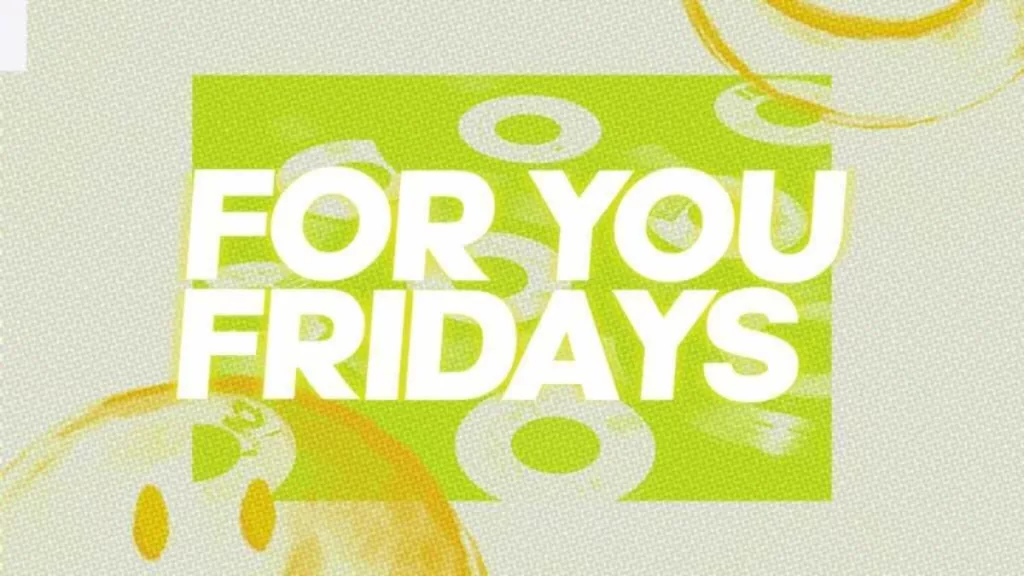 Happy Friday from Team EnVi! The last week has been filled with some undeniable hits, and we've rounded them up for you in this week's installation of our For You Friday series. Grab some headphones and dive into the latest releases with a playlist we've curated just for you!
Drama – aespa
Aespa is here to shake things up and bring some drama. The quartet return with their fourth mini album, featuring their title track "Drama." Teasers of Karina, Winter, Giselle, and NingNing took the internet by storm with fans applauding their acting performance, main character energy, and cinematic gaze. Released on November 9, their mini album has sold over a million copies in its first week. With that success, aespa became the first female artist in Hanteo chart history to achieve a three-time record and sell over a million albums within a week of release.
The edgy song shows off the members' fierce and sleek visuals. Rhythmic synth beats bring a metallic sound to Karina's cutting rap verse. Playing striking assassins, the girls display intricate fight choreography reminiscent of the film Kill Bill. Long drones follow the beat drop of the chorus as the girls break it down with sharp choreography. Fearless and vengeful, they sing, "I bring drama-ma-ma-ma / With my girls in the back." This girl power anthem has us supporting girlys' rights and wrongs.
I swear, I Really Wanted To Make A "Rap" Album But This Is Literally The Way The Wind Blew Me This Time – André 3000
After an astounding 17-year hiatus, rapper, lyricist, and producer André 3000 returns to music with his highly anticipated and first-ever solo album, New Blue Sun. The half of the OutKast duo takes an unexpected turn for his latest project — none of the eight tracks feature his signature sound. As hinted by the title of the first track, "I swear, I Really Wanted To Make A 'Rap' Album But This Is Literally The Way The Wind Blew Me This Time," New Blue Sun is a collection of woodwind-driven instrumentals. The artist has expressed, he decided to step away from rap because it feels inauthentic at this point in his life.
The album opener pairs a transcendental backtrack with a punchy flute topline. The track is performed by André 3000 and was written in collaboration with musicians Carlos Niño, Nate Mercereau, and Surya Botofasina.
exes – Tate McRae
Canadian singer Tate McRae released her second single, "exes," today ahead of her upcoming album, THINK LATER, on December 8. Following the smashing success of her song "greedy," "exes" is highly anticipated by fans and curious listeners alike. Containing a catchy chorus and playful lyrics, "exes" embraces McRae's unapologetic nature as she reflects on her past experiences in relationships. "Kisses to my exes, I know that I did you dirty / Little messed up, little selfish, we ain't married, I ain't 30," she sings, amusingly aware of the consequences her recklessness might bring. With another anthem on her hands, excitement is rising to see what else McRae has to offer in her new album, THINK LATER.
Blue – PinkPantheress
PinkPantheress just dropped her album last week and tickets for her tour have already been rapidly selling out. If you couldn't nab the elusive spots – like some of us – you can still listen to her incredible productions. Audience responses to the album have been endless with many expressing their delight at her samples of K-pop groups like SHINee and f(x). Her musical inspirations come from far and wide, and each track is embedded with collaboration. In fact, "Blue" was co-produced and co-written with Sam Gellaitry, who previously collaborated with PinkPantheress on his 2022 track "Picture in My Mind." The track also samples "Kickstarts" by Example, a British singer who was popular in the early 2000s.
As for the listening experience, "Blue" is incredibly atmospheric and comes from the perspective of a heartbroken and lovesick girl. Despite the tragic subject matter, the upbeat two-step drums make it impossible to not nod your head. It's been two years since her last album, and these tracks show the growth and resources she was able to spend on exploring new sounds and stories. As PinkPantheress continues to find her sound, this album is a testament to her ability to remake the "old" into something new and fresh.
Other tracks in this week's For Your Friday playlist include "Chill Kill" by Red Velvet, "Amigos" by BIBI with Becky G, and "Christmas Time Again" by Nina Nesbitt. Listen to everything mentioned and more, created by Team EnVi only for you.
Want more of the latest releases? Follow EnVi Media on Spotify for more curated, themed playlists featuring all your favorite artists, and check out our previous For You Friday here!