From freeway billboards to influencers online, the world seems to be obsessed with finding the perfect fragrances. The craze over #PerfumeTok — a subsection of social media that focuses on perfume —  has turned niche fragrances into bestsellers overnight and numbers suggest this trend will continue in the coming years. According to the global data and business intelligence website Statista, the fragrance market is expected to grow annually by 2.95% from 2023 to 2028. 
Curious about what your favorite Latin American and diaspora stars spritz when needing an extra pick-me-up or what their endorsed fragrance smells like? Wonder no more. EnVi rounds up a list of #PerfumeTok popular and Latina star-approved fragrances.
Danna Paola – Marc Jacobs' Daisy Eau de Toilette
One of the most famous Mexican actresses and singers, Danna Paola first jumped to fame as a child telenovela star. She, however, became a global sensation with the role of Lucrecia Montesinos (Lu) in the teen drama Élite. Just like her stylish onscreen persona, in real life, Danna Paola seems to have a penchant for refined and trendy fragrances such as Chanel's Coco Mademoiselle and Marc Jacobs' Daisy. The latest, in particular, is a well-loved product among content creators on social media. And it can't be otherwise.
Created by Alberto Morillas in 2007 for Marc Jacobs, Daisy is an award-winning cult fragrance, favored by fans of floral and powdery accords. With top notes of violet leaf, strawberry, and grapefruit, the eau de toilette opens up fruity and sweet to transition into middle notes of gardenia and jasmine. Ultimately, the white wood, vanilla, and musk base notes merge flawlessly to create a youthful but sophisticated product that women across generations can't get enough of.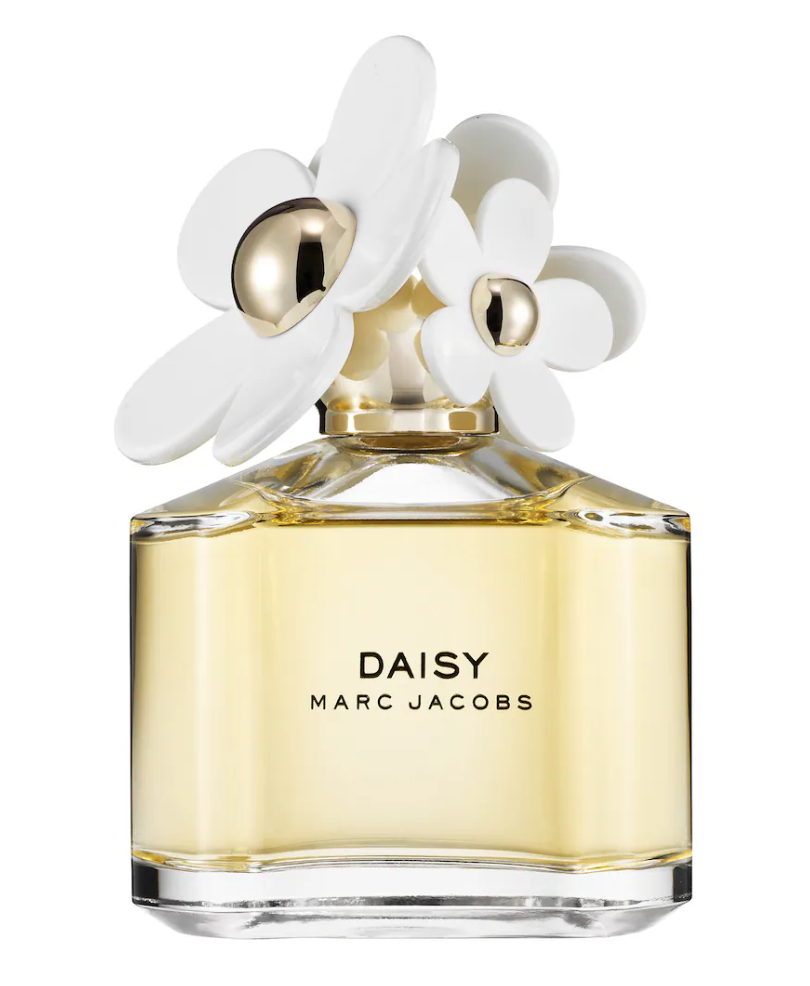 Marc Jacobs
Daisy Eau de Toilette
Jenna Ortega – Dior Gris Dior Fragrance for La Collection Privée Christian Dior
Riding the fast track to fame, Jenna Ortega has garnered much attention due to her role in the comedy horror show Wednesday. Besides her iconic pigtails and gothic preppy ensemble, the actress has had a fashion-filled year, and it appears that she is delving into the world of beauty as well. Embodying calm authenticity, the Mexican and Puerto Rican American star became the face of Gris Dior Fragrance this last Spring.
The fragrance symbolizes the bold spirit of Christian Dior as the perfume is the olfactory expression of gray — the iconic color of the House of Dior. Gris is formulated to be a sharp citrus scent made for both men and women. The translucent lilac perfume is a part of the chypre fragrance family, which usually consists of bergamot, citrus labdanum, patchouli, and oakmoss. Embracing both Dior's heritage and modernity, this scent gives new meaning to the seventy years of the Parisian fashion house.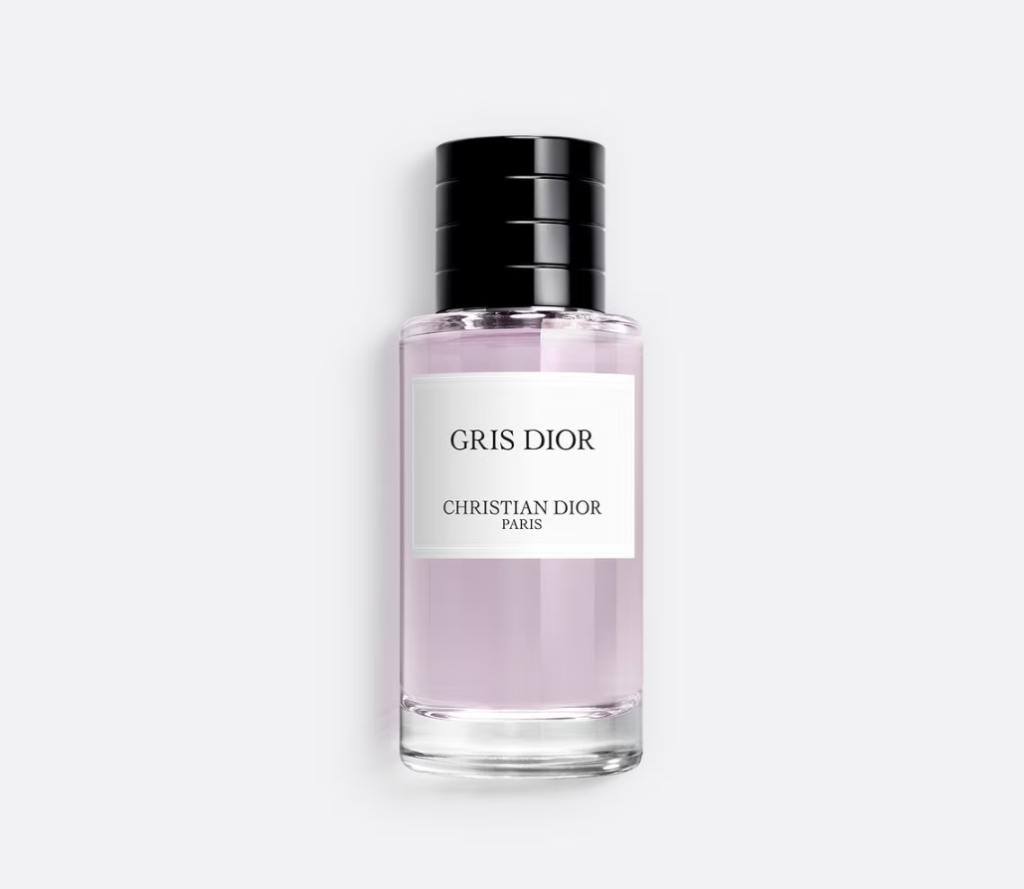 Dior
Gris Dior Eau de Parfume
Shakira – Dance Red Midnight Eau de Toilette
With "Paint the Town Red" in the background, the world has jumped into a red color craze in 2023. The Queen of Latin music, Shakira, has been no exception. The Colombian star experienced a career boost throughout the year with Guinness Record-worthy hits and appearances at award shows and fashion events. But she was not only dominating the music industry. Back in September, the "Hips Don't Lie" singer launched her newest fragrance, Rojo (Red) Eau de Parfum. The fragrance is the latest addition to Shakira Perfumes, her eponymous brand featuring lines such as Elixir, Dance, and Rock.
While Rojo has caught the world's attention in recent months, one of the best-selling fragrances by Shakira Perfumes is Dance Red Midnight. Encapsulated in a red glass bottle, this perfume carries top notes of cranberry and bergamot and settles on base notes of vanilla and patchouli. Additionally mixing orange blossom, tonka bean, pear, and tuberose accords, this product is an affordable option for those who enjoy floral and sweet fragrances with a dash of sultriness.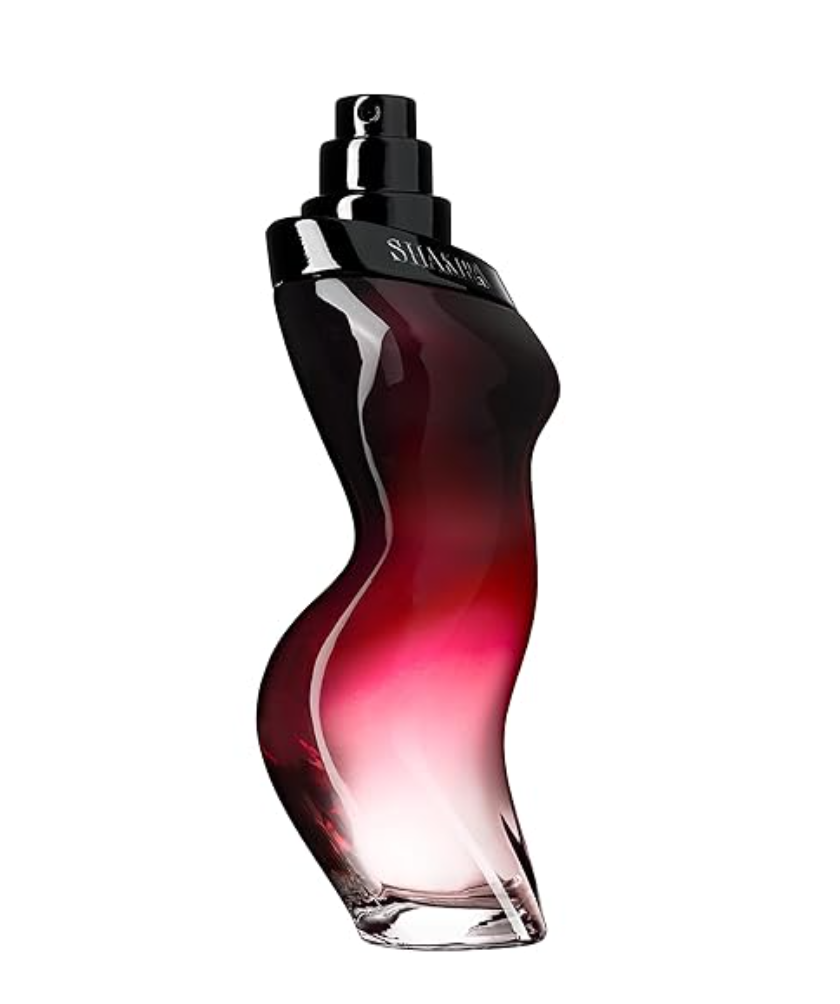 Shakira Perfumes
Dance Red Midnight for Women
Alexa Demie – Bottega Veneta Eau De Parfum
"I smell like rosewater and Bottega Veneta" is a statement once written by the actress Alexa Demie in a now-deleted tweet circa 2016. After starring as Maddy Perez in the hit teen drama Euphoria, the Mexican-American actress has had a rapid rise to fame, prompting fans to unearth the tweet and sending everyone on a hunt to find the mystery perfume.
The fragrance has been narrowed down to the Bottega Veneta Eau De Parfum due to fans' process of elimination. As it was the debut perfume for Bottega Veneta, the feminine, strong scent was made to embody invisible and private luxury. Sounding eerily similar to modern trends, this fragrance walked so the quiet luxury aesthetic could run. Sparkling bergamot, pink pepper, and plum open up the fragrance. Afterward, a powdery, musky heart of Sambac Jasmine floods the wearer's senses. Finally, reinstating a strong spirit, soft notes of jasmine transition into the base note of leather.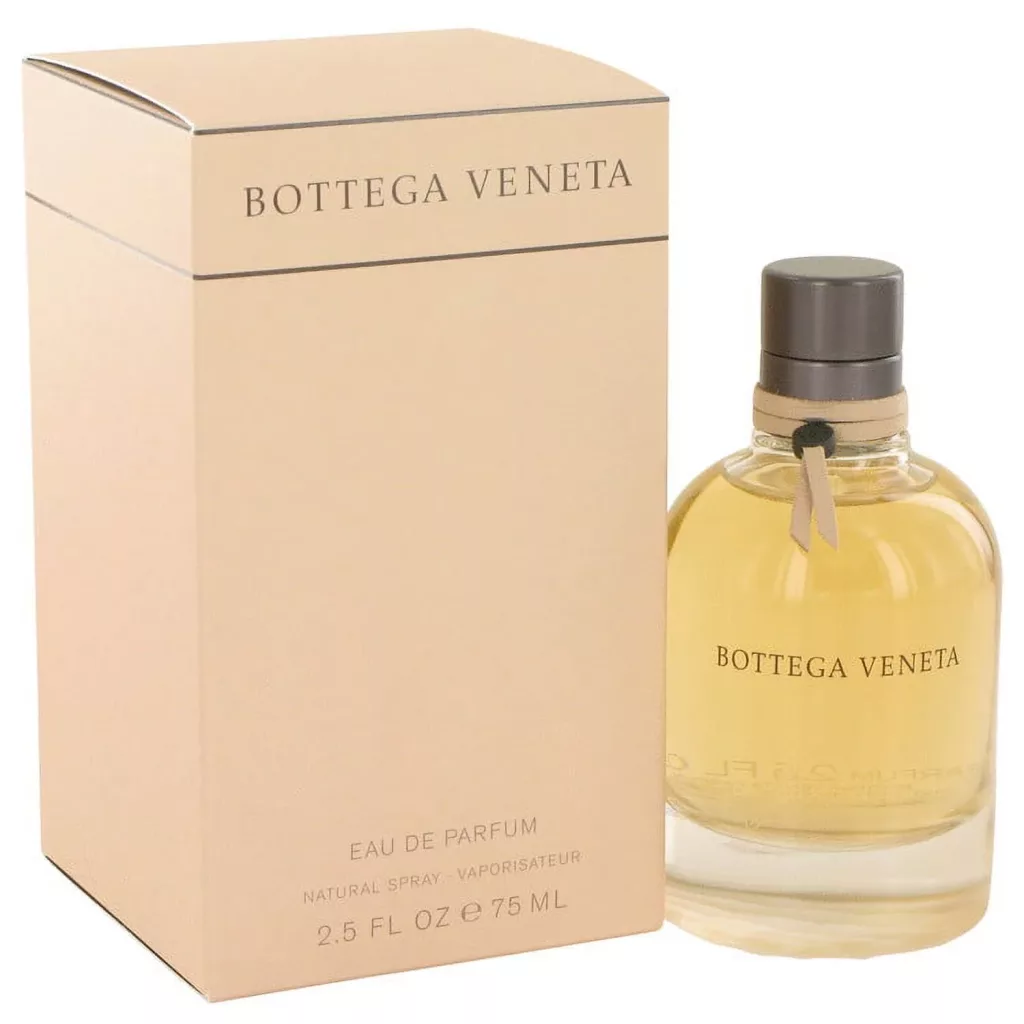 Bottega Veneta
Bottega Veneta Eau De Parfum
Lapillus' Chanty – Dior Pure Poison Eau de Parfum
Everybody has a holy grail scent for special occasions, and Dior Poison is just that for Filipino Argentinian K-pop star Chanty. The LAPILLUS' singer shared her fragrance picks with EnVi, revealing that her mother gifted her a bottle of Dior Pure Poison that she only spritzes on special days. "My mom introduced me to that perfume and it's really, good. I have been taking care of it [for a while]. I've had it for years and didn't finish the bottle. I only wear it on special occasions," she told EnVi.
Dior Pure Poison is described as an ingenuous, captivating, and mysterious fragrance that thrives on duality. With jasmine, orange, mandarin, and bergamot notes, this perfume mixes floral and citrus top accords, accentuated with gardenia and orange blossom hints. Dior Pure Poison then attains a woody quality with base notes of sandalwood, amber, and white musk. Perfectly exemplifying the duality of seduction, this is a fragrance particularly well-suited for fall and winter days — or as Chanty mentions — for special moments.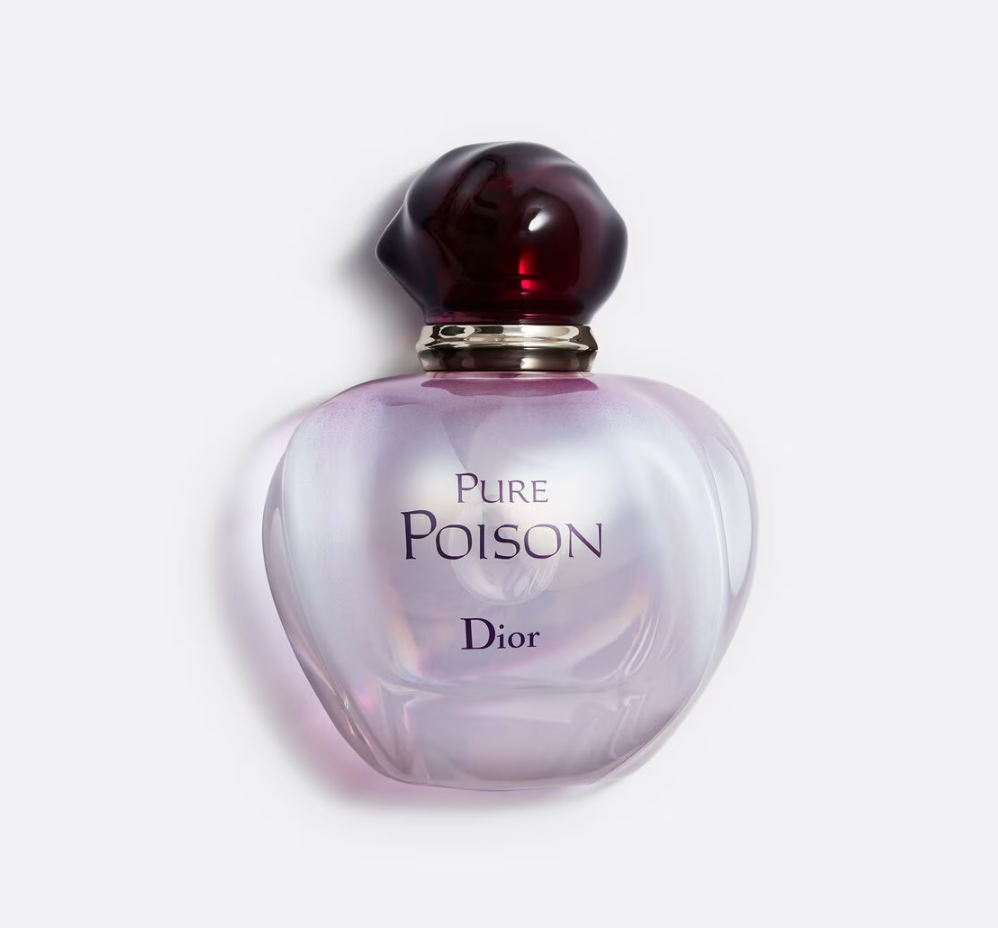 Dior
Pure Poison Eau de Parfum
Want to explore other celebrity-approved perfume picks? Check out more global celebrities' fragrances here.
All products featured on EnVi are independently selected by our editors. However, we may earn a commission from qualifiying purchases.