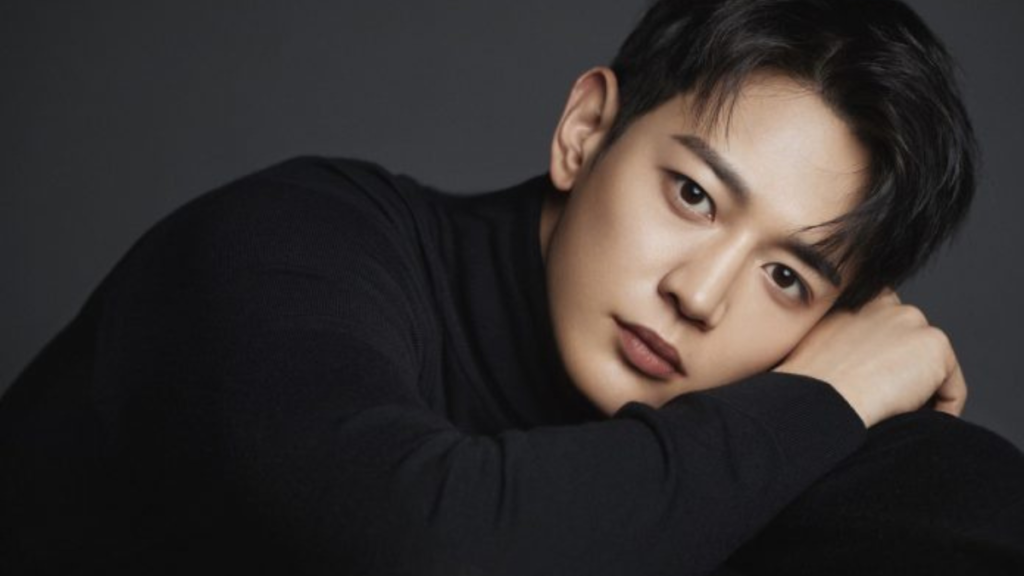 Choi Minho, arguably the most passionate man in K-pop, has established an impressive reputation in Korea's entertainment industry as a man of many talents. SHINee's "flaming charisma" is a rapper, vocalist, songwriter, model, dancer, and show host–and that's just scratching the surface. Widely known for his competitive streak and commitment to excellence, MINHO takes on each new challenge with gusto, and acting is no exception. In this installment of From Stage to Screen, we're jumping straight into the flames of this versatile entertainer's acting portfolio.
MINHO: An Introduction
Born December 9, 1991, in Incheon, South Korea, MINHO entered the entertainment industry in 2006, when he was street cast by SM Entertainment. In March 2008, he modeled for Ha Sang Baek's Seoul Collection F/W 08-09. Two months later, MINHO debuted as a member of the five-piece boy band SHINee with the now immortalized single "누나 너무 예뻐 (Replay)." A lyricist from the very beginning, he co-wrote several tracks on the group's debut album The Shinee World. At present, MINHO has songwriting credits on almost all of the group's official Korean releases, including their 2011 hit "Juliette" and 2018's "Good Evening."
MINHO made his solo debut in 2019 with his debut single "I'm Home." The song, part of SM Station 3, was released just before the start of his mandatory military enlistment.
In February 2021, MINHO reunited with his bandmates for Don't Call Me, SHINee's first release since their hiatus in 2018. The repackage album Atlantis, released that April, featured the track "같은 자리 (Area)," which MINHO co-wrote. With SHINee promotions on pause since member TAEMIN's enlistment in May 2021, MINHO has returned to focusing on solo activities. An avid athlete and sports fan, he has hosted Naver Now's sports variety radio show Best Choice since last September.
On December 21, 2021, MINHO released his second digital single titled "Heartbreak." This past May, he released two new songs, coinciding with his Japanese solo fan meeting tour Best Choice MINHO 2022.
A New Spark
Acting has been a running motif throughout MINHO's almost fifteen-year-long career. As a rookie, he made a cameo in the Korean and Japanese versions of Girls Generation's "Gee." He made his official acting debut in 2010, starring in the season one finale of the KBS anthology series KBS Drama Special. In the episode, titled "The Pianist," MINHO plays Oh Je-ro, a 21-year-old piano repairman and self-taught pianist who falls in love with music teacher Yun In-sa (Han Ji-Hye).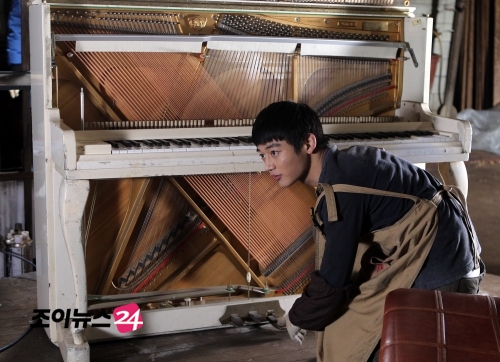 In 2011, MINHO starred as antisocial genius hacker Choi Min-hyuk in the SBS sitcom Salamander Guru and the Shadows. His character teams up with a pair of fake fortune-tellers to find the mysterious person 'X' responsible for his father's death. The ten-episode series featured several celebrity cameos, including MINHO's bandmates TAEMIN and KEY.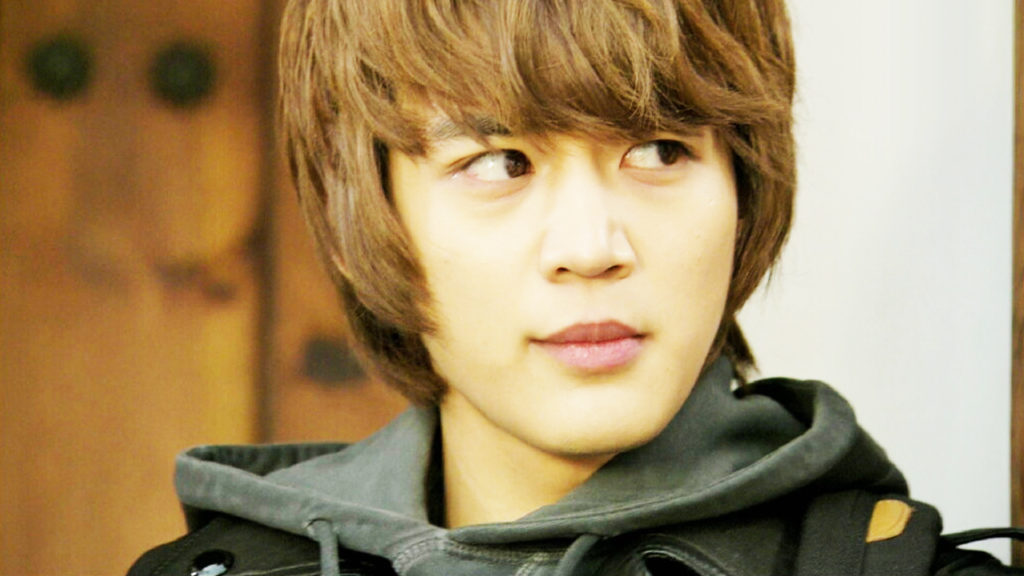 MINHO's first major role came shortly after when he starred opposite labelmate and f(x) member SULLI in To the Beautiful You (2012). He plays Kang Tae-joon, a national high jump gold medalist whose career grounds to a sudden halt when he suffers a serious injury. He is the idol and love interest of Goo Jae-hee (SULLI), who returns to Korea and disguises herself as a boy in order to attend Tae-joon's school. MINHO put his athletic prowess to good use and was personally trained by former Korean national high jumper Kim Tae-young for the role. His performance won him the New Star Award at the 2012 SBS Drama Awards.
Over the next few years, MINHO continued to rack up experience on the small screen, with lead roles in the medical drama Medical Top Team (2013) and slice-of-life series My First Time (2015). The former earned MINHO a Best New Actor nomination in 2013.
Sparks Fly
Having established a firm foundation in acting, MINHO continued his foray into acting, determined to own and redefine the label "idol turned actor." He made his silver screen debut as high schooler Han-yi in Canola (2016). Set in Jeju Island, the film follows the sudden reunion of troubled teen Hye-ji (Kim Go-eun) with her haenyeo grandmother Gye-Choon (Youn Yuh-Jung) after 12 years.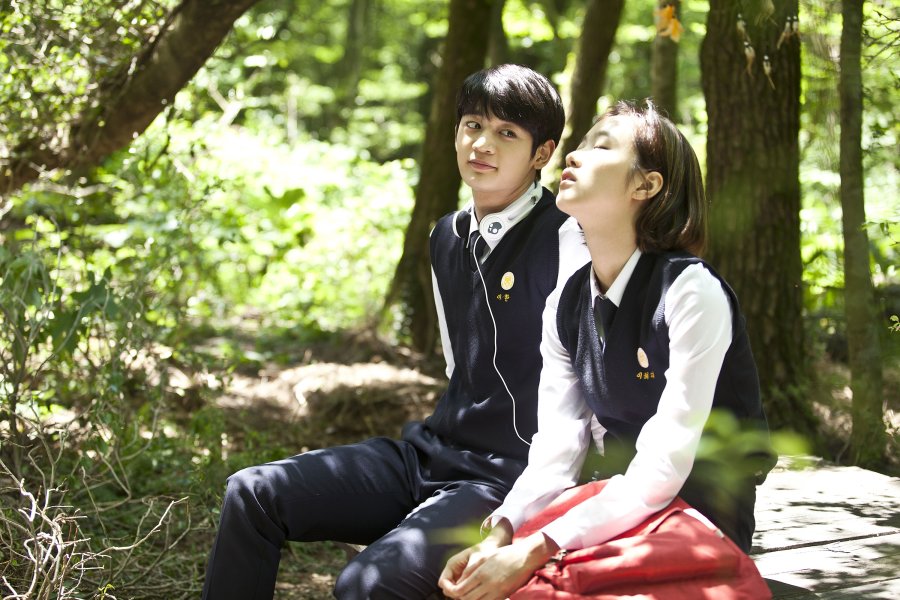 MINHO's growth as an actor became palpable in 2016 when he starred opposite industry veteran Ma Dong-seok in the action crime film Derailed. He plays Jin-il, one of a group of teenage runaways who resell stolen goods in order to keep a roof over their heads. Out of cash, they scheme up a prostitution scam involving one of the runaways, Ga-young (Jung Da-eun). Jin-il is thrust into a spiral of crime and violence when Ga-young's first "client" Hyung-suk (Ma Dong-seok) takes her hostage, demanding money.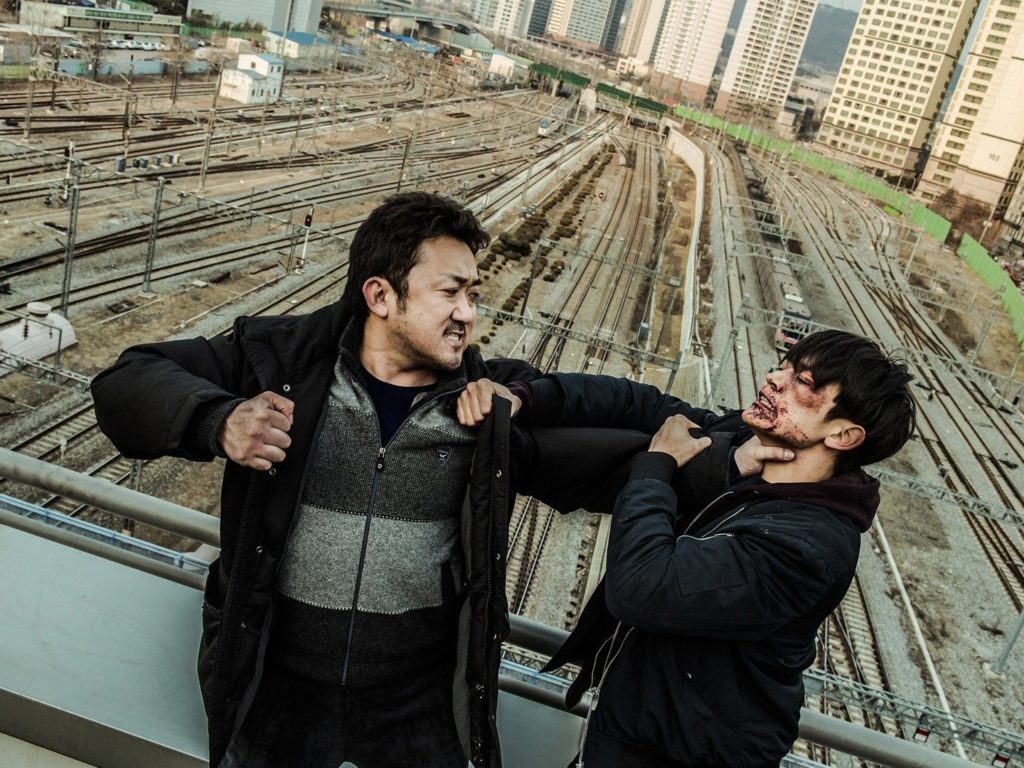 Derailed marked MINHO's major departure from the clean-cut, boy-next-door image, with the actor swearing, fighting, and even learning to smoke in order to portray the character. MINHO personally went after the role of Jin-il and cited that despite the fear of his agency's opposition, "[he] didn't want to see other actors [his] age play this role." Derailed director Lee Seong-tae credited MINHO and Ma Dong-seok for the success of the indie film, which was rejected multiple times before their casting.
Ever the multitasker, MINHO continued building his acting resume throughout 2016, amid extensive SHINee promotions. That year also saw MINHO's return to the K-drama circuit with memorable supporting roles as well as a special appearance in Drinking Solo (2016).
In Drinking Solo (2016), MINHO and bandmate KEY took their playful love-hate dynamic to the small screen.The former made a cameo as a fictionalized version of himself. The fictional MINHO is Kibum's (KEY) former high school classmate, who is notorious for bullying the latter. Though they shared the screen for only one episode, their scenes were laced with all the bickering and teasing typical of their real-life friendship.
Diving into the historical genre, MINHO took on the role of Kim Soo-ho in Hwarang: The Poet Warrior Youth (2016-2017). Soo-ho, a high-born aristocrat with little tact, provides comic relief with his overprotectiveness over his younger sister Soo-yeon. MINHO was part of an ensemble cast that also featured Park Seo-joon, Go A-ra, Park Hyung-sik and BTS' V. His bromance with the rest of the Hwarangs remains the highlight of the series.
MINHO also brought his idol expertise to the role, improvising the choreography for the sword dance scene in episode eight.
Wrapping up a busy 2017, MINHO went on to star in short-form dramas The Most Beautiful Goodbye and Somehow 18. He returned to the big screen in 2018 with a minor role in the historical comedy The Princess and the Matchmaker (2018). The same year, he took on a supporting role in the sci-fi action film Illang: The Wolf Brigade (2018) as Kim Cheol-Jin. His character is the leader of the Wolf Brigade, a special unit created to combat a terrorist group opposing the reunification of the two Koreas.
Following Illang, actor MINHO greeted 2019 with The Battle of Jangsari (2019), a war film chronicling the true story of student soldiers thrown into battle during the Korean War. He played the role of Choi Sung-Pil, one of the student squad leaders. The Battle of Jangsari would serve as MINHO's last acting project prior to his military enlistment.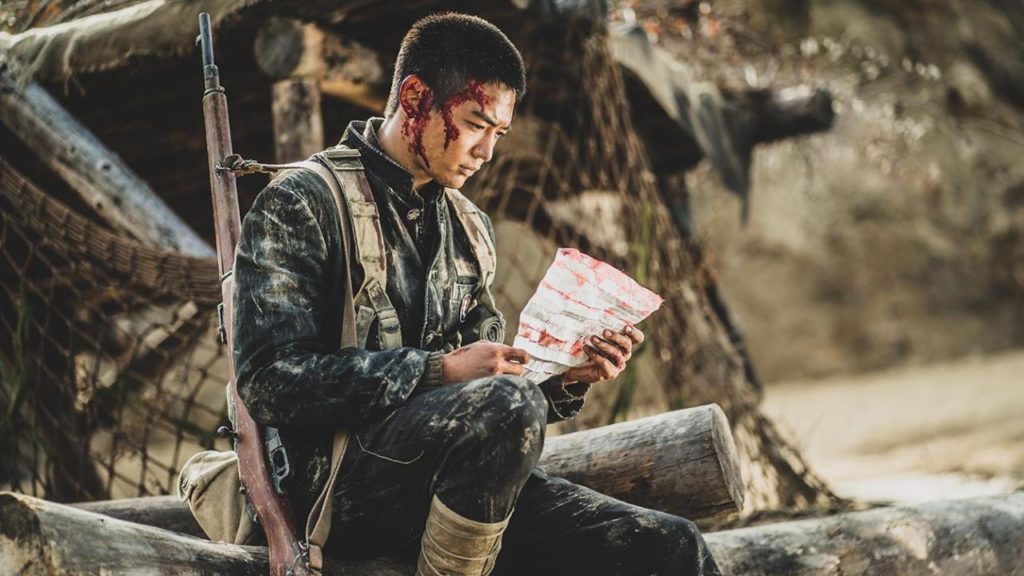 Following his military discharge in November 2020, MINHO hopped right back into action. He appeared as a police officer in Kakao M's Lovestruck in the City (2020-2021).
In 2021, he made a cameo in the webtoon adaptation Yumi's Cells. He played the role of Chae Woo-gi, one of Yumi's (Kim Go-eun) unrequited crushes, who later reveals he is gay.
So far, MINHO's 2022 has been nothing but booked and busy, with the rapper set to take on two major roles before the end of the year. Last September, he was cast as one of the leads in Kakao TV suspense-horror drama Goosebumps. The drama was directed by Jung Bum-shik, who previously directed the breakout horror film Gonjiam: Haunted Asylum (2018). In early June, it was announced that the drama, renamed New Normal, would take on a film format.
New Normal follows four everyday people weighed down by loneliness and exhaustion and "depicts the unexpected risks and identity of fears…hidden in everyday life and common space." MINHO will take on the role of Hoon, an "innocent character full of curiosity." The cast features veteran actress Choi Ji-woo, Block B's P.O., and Squid Game's Lee Yu-mi. While its official release date remains undecided, "New Normal" will premiere as the closing film of the 26th Bucheon International Fantastic Film Festival in July 2022.
MINHO is also set to star in the upcoming Netflix romantic comedy The Fabulous, opposite I'm Not a Robot (2018) actress Chae Soo-bin. The drama will follow the personal and professional lives of the people smack dab in the heart of Seoul's extremely competitive fashion industry. MINHO will play the lead character Ji Woo-min, a handsome, talented freelance photo editor who lacks passion for his craft. Romance is expected to blossom between Woo-min and Pyo Ji-eun (Chae Soobin), a luxury brand PR manager. The official release date is yet to be determined, but fans can expect the show to air sometime in 2022.
Blazing Trails
MINHO is most certainly a jack of all trades, balancing life as SHINee's MINHO and the various spheres of his solo career with practiced ease. Unafraid of criticism and dedicated to steady, constant improvement, he gives new meaning to the label "idol actor", blazing trails for those in his wake. MINHO shows a new side of himself with each new role, taking on unique challenges and delivering quality performances with every line. With passion burning brightly, MINHO is committed to excellence in every aspect of his career, including acting–and there's no extinguishing this flame.
Want more ACT!ON content? Check out the latest details on WayV's Winwin's upcoming drama 25 Hours of Love!