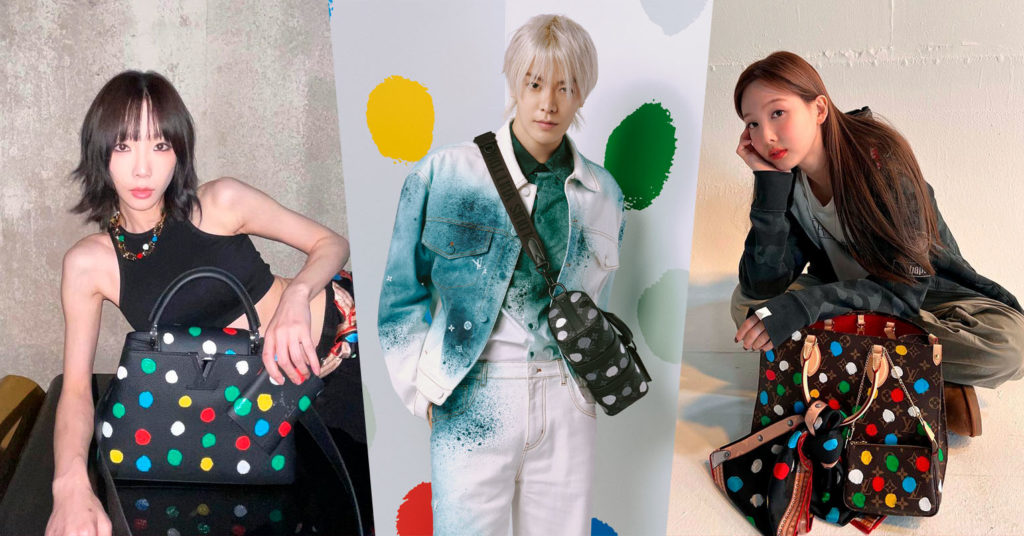 Louis Vuitton has once again joined forces with avant-garde Japanese artist Yayoi Kusama to create a collection of ready-to-wear clothing, accessories, bags, and fragrances. To announce and promote the January 6 worldwide release, the French label launched an ad campaign featuring global stars.
The Collaboration
Louis Vuitton and Yayoi Kusama have a history of teaming up for design ventures. The French luxury brand and the contemporary artist first collaborated in 2012, over 10 years ago, under the creative direction of Marc Jacobs. Now, the decade-old pieces are highly sought-after collectors' items.
For their newest collaboration, Yayoi Kusama decorated Louis Vuitton's classic pieces with her iconic polka dots, giving the House's monogram a freshly-painted look. In addition to the polka dots traditionally associated with the Japanese artist, the collection will feature some of her work's other popular motifs, including painted dots and psychedelic flowers.
Louis Vuitton first teased the collaboration when it debuted some of its items on the runway of its Cruise 2023 collection. Then, in November, the label created an immersive experience in Tokyo, inviting Asian celebrities to visit the mesmerizing installation. The guest list included NCT's Yuta, TWICE's Nayeon, Mirei Kiratani, Reo Sano, Kazuma Kawamura, Hokuto Yoshino, and more. As the final piece of its polka-dotted puzzle, Louis Vuitton launched a campaign in December with the help of celebrities from around the world, generating buzz around the upcoming release.
The Campaign
The main campaign, shot by Steven Meisel, featured models Gisele Bündchen, Anok Yai, and FeiFei Sun. It showcased Louis Vuitton's signature items, such as the Monogram Canvas, reimagined with Kusama's dot art.
No stranger to the power of Asian celebrities, Louis Vuitton also tapped a range of Asian superstars for a social media ad campaign. Ambassadors of the brand like Jung Hoyeon, and Hyein of NewJeans — who is the most recent addition to the Louis Vuitton family — shared photos of their gifts with their respective audiences. Other Asian artists offering a glimpse at the upcoming release through social media posts included Girls' Generation's Taeyeon, TWICE's Nayeon, Nana, Amiaya, Sunny Suwanmethanont, and more.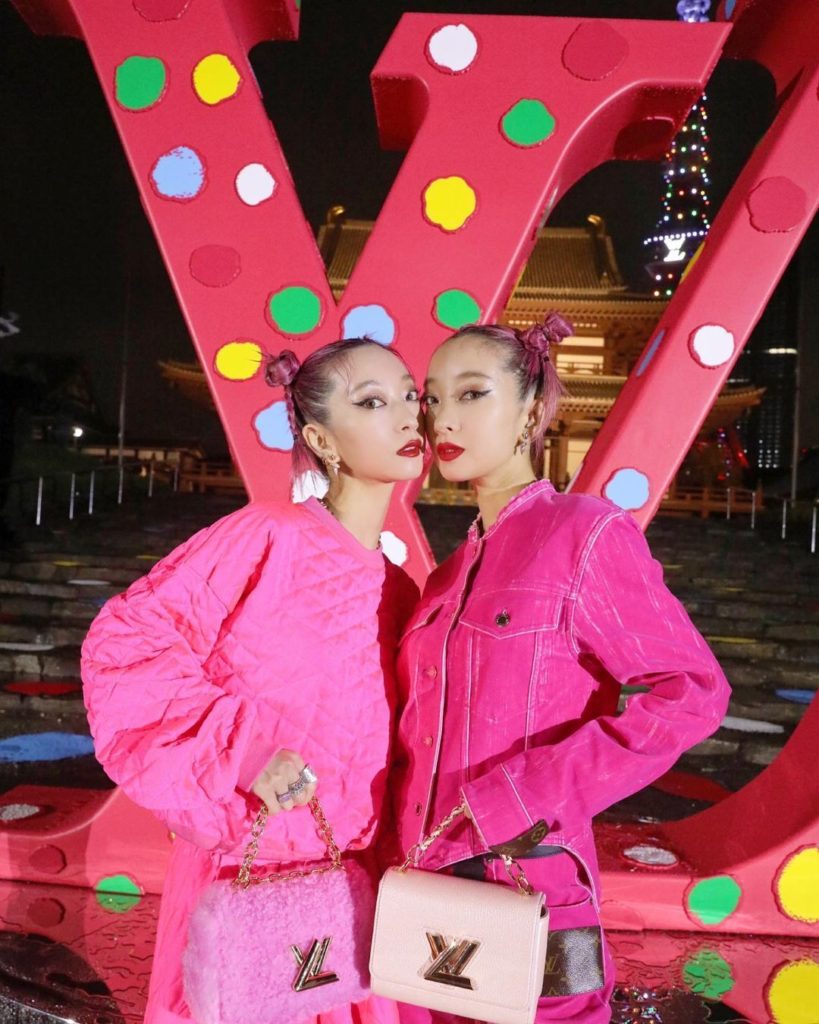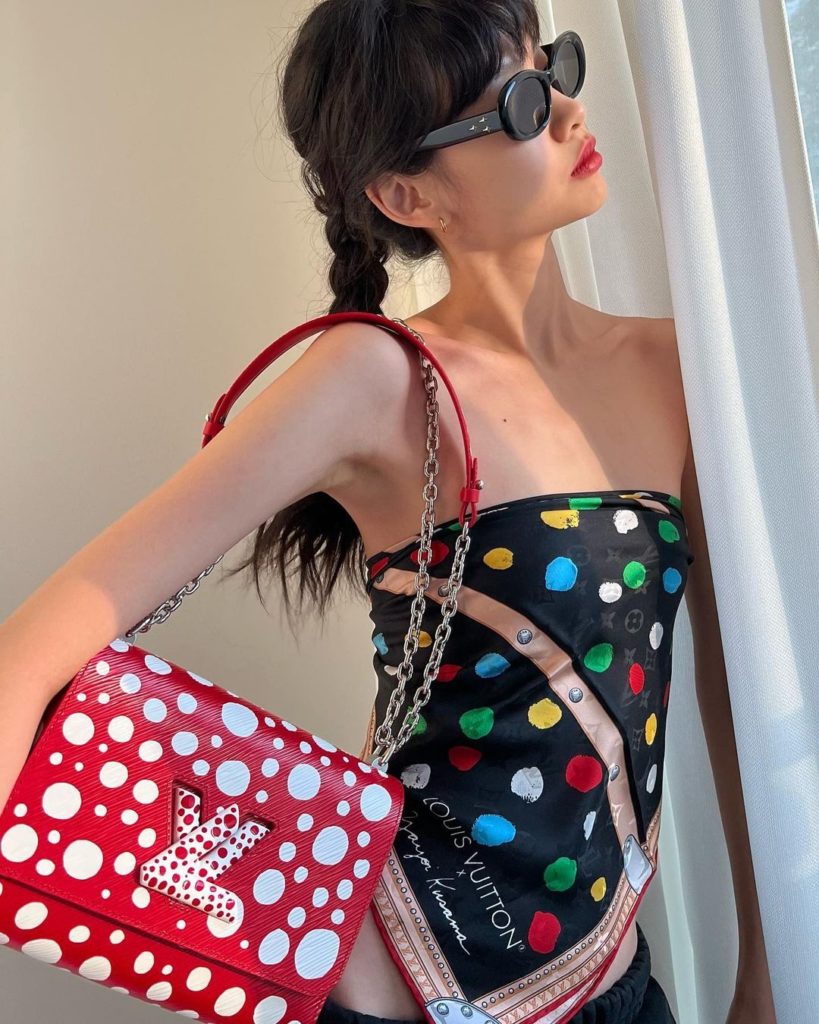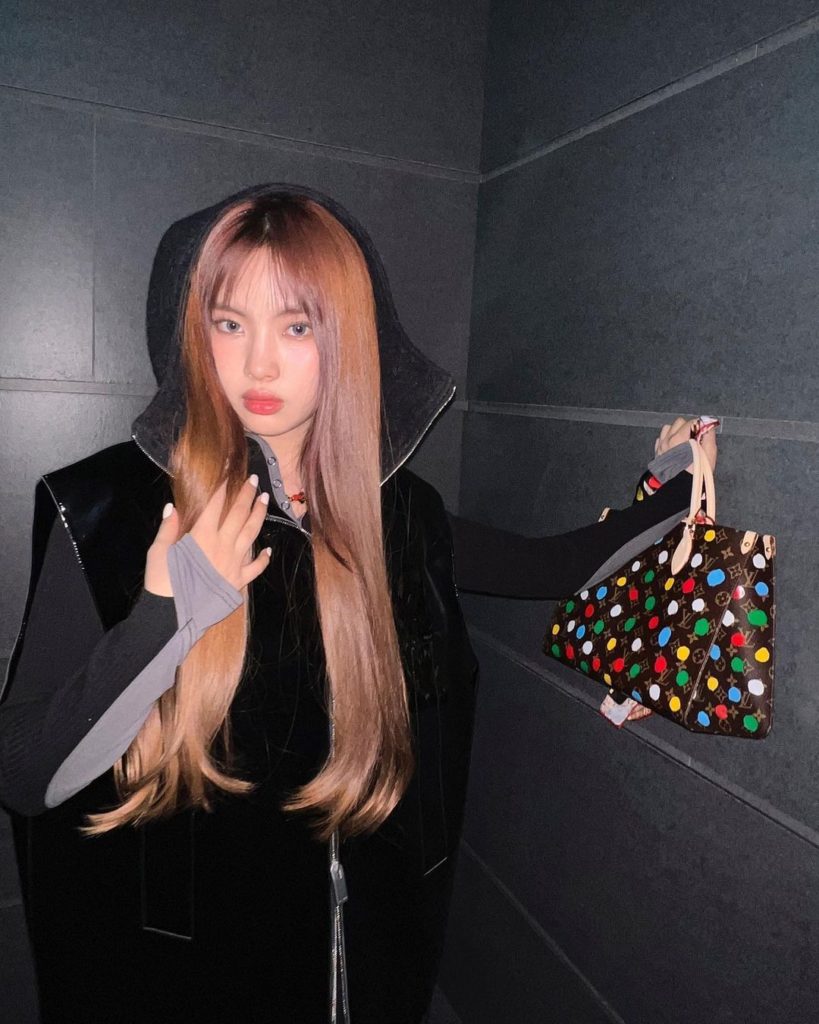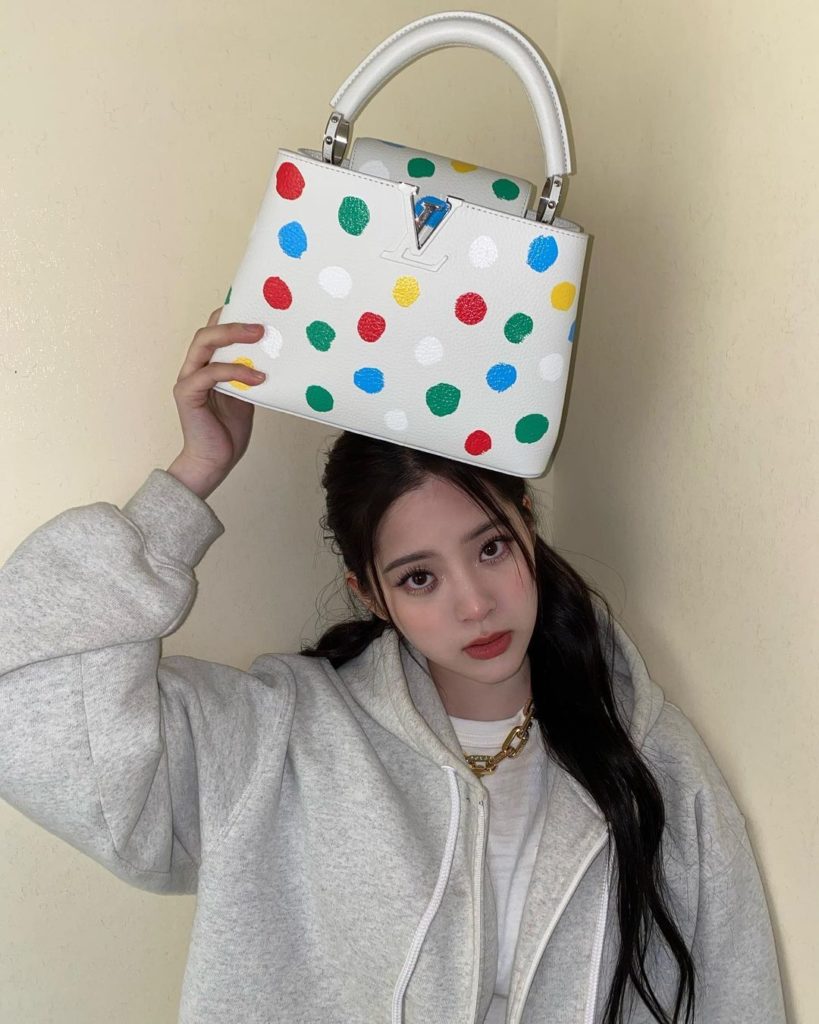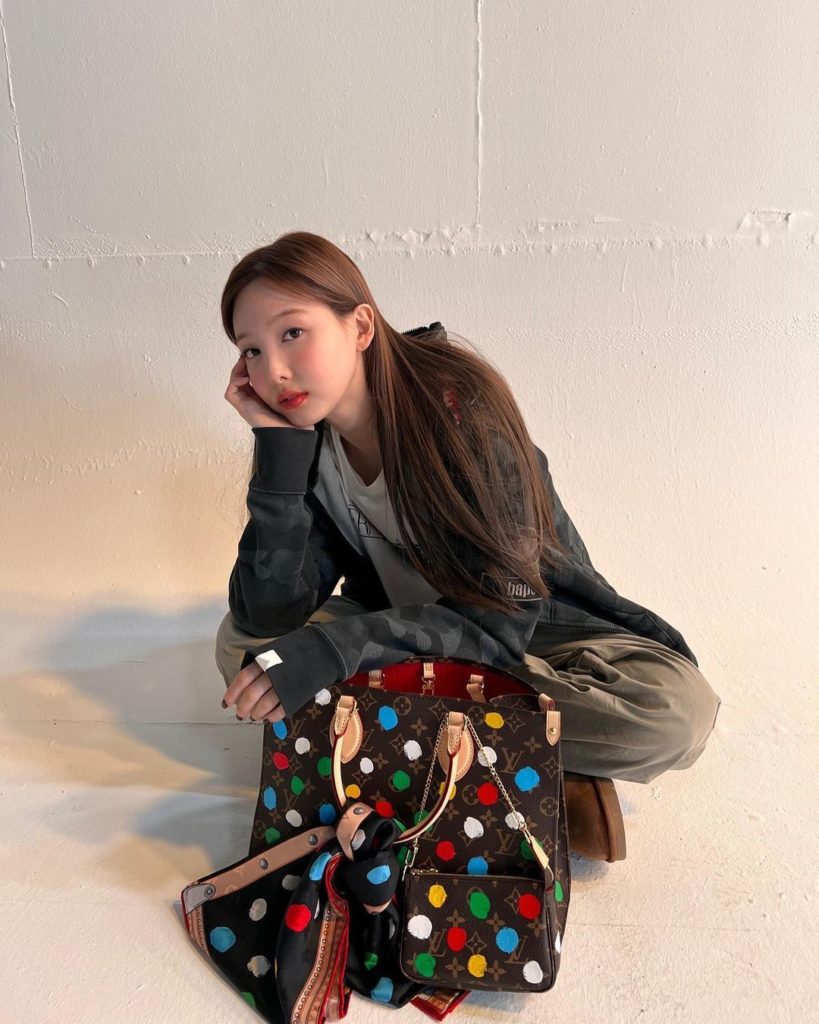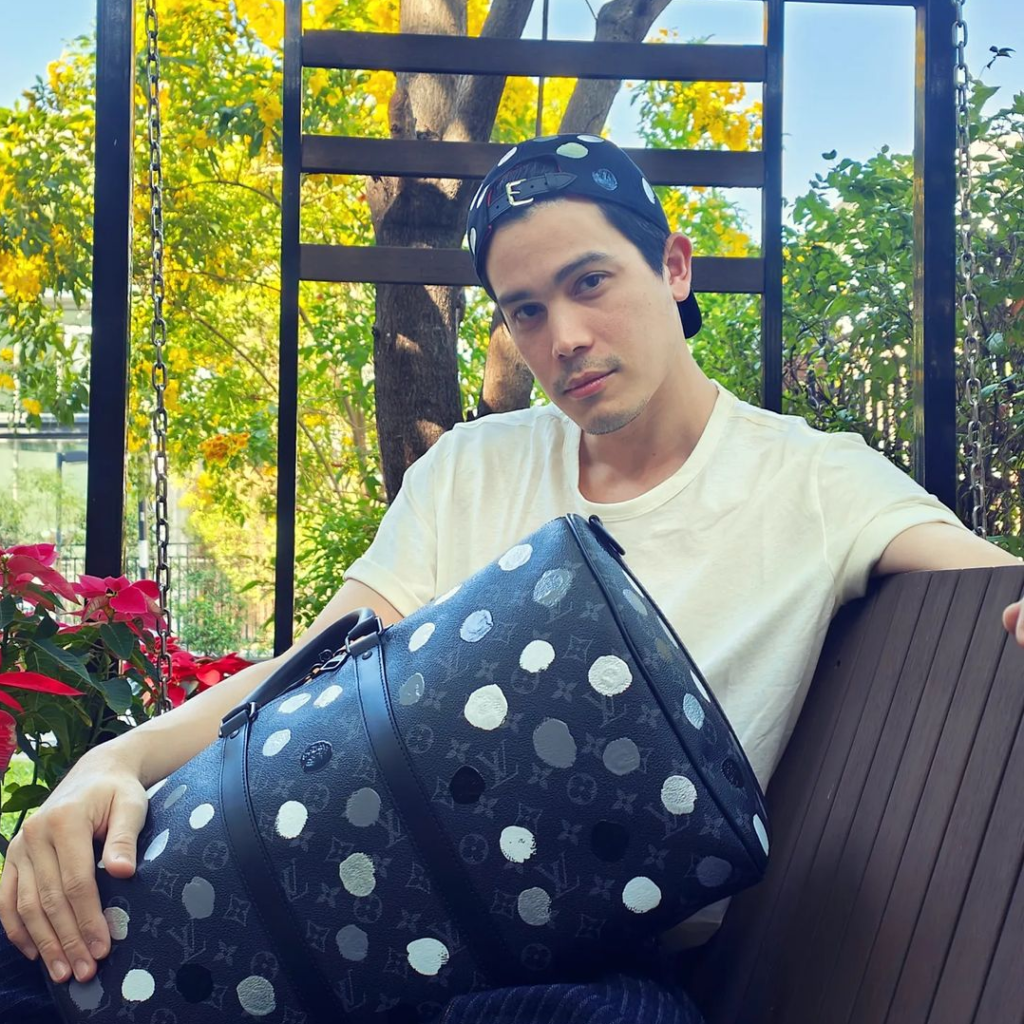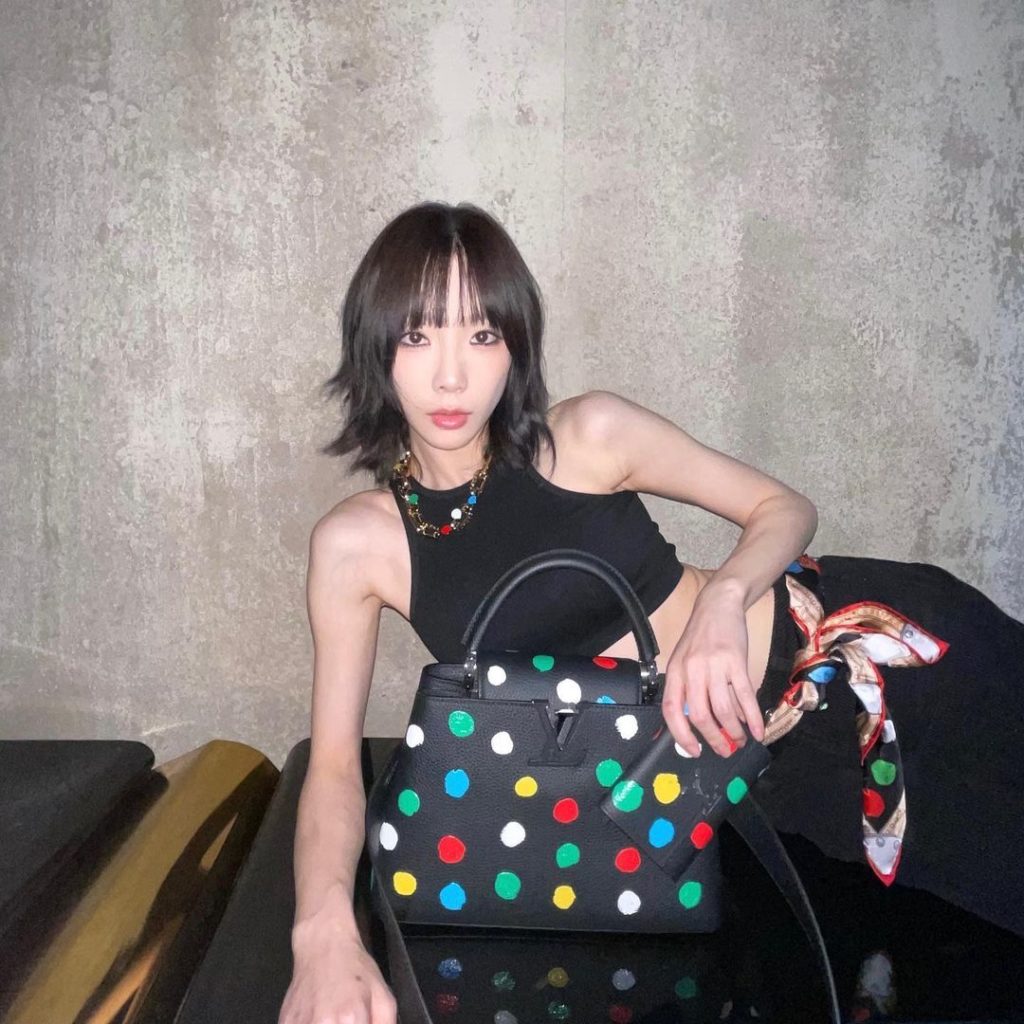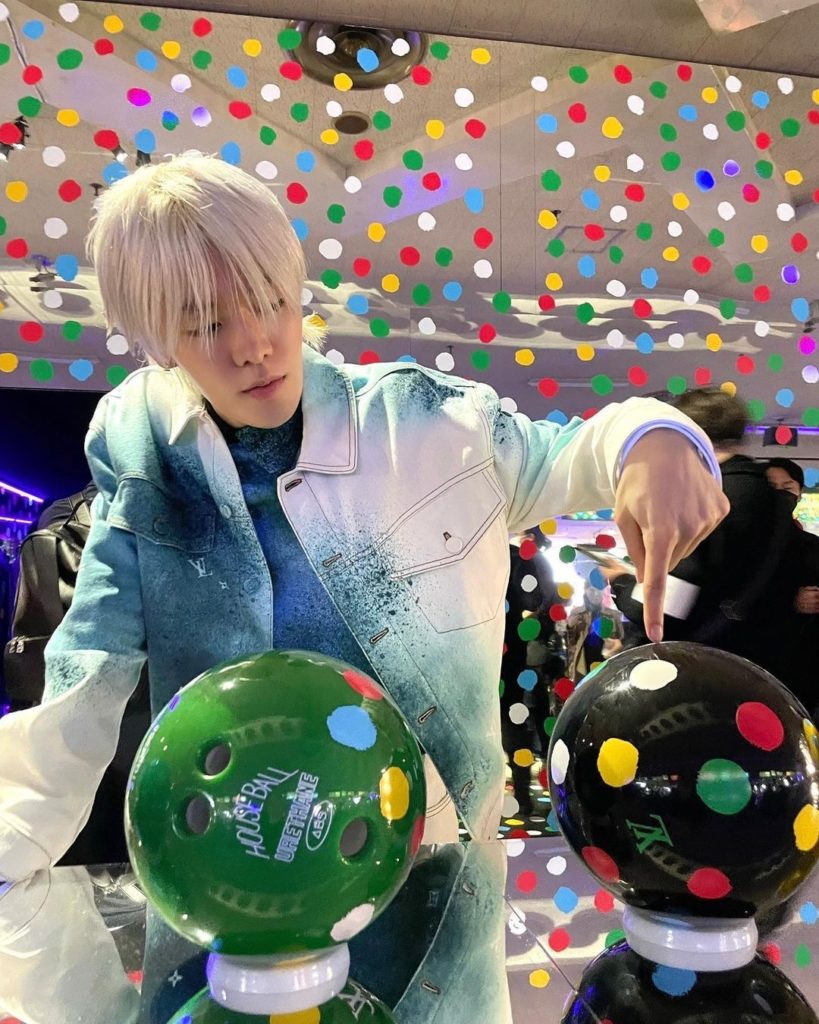 The Artist
Born in Matsumoto in 1929, Yayoi Kusama has established a dominant presence in today's art world. After moving to New York City in the 1950s, she began receiving attention for a series of public installations. Since then, Yayoi Kusama has become globally renowned for her captivating installations.
Most notably, Yayoi Kusama's artwork features various types of polka dots — the Louis Vuitton collection, in particular, highlights multicolored, red and white, and metallic polka dots. The repetitive patterns reflect Yayoi Kusama's own experiences growing up, especially relating to psychological trauma. Her work has especially resonated with diverse audiences, captivating viewers worldwide with immersive — and perfectly Instagrammable — experiences.
You can learn more about the collection directly from Louis Vuitton's website and the LV App.
Want to see more of your favorite celebrities in Louis Vuitton? Learn more about its newest ambassador, Hyein of K-pop group NewJeans, here!