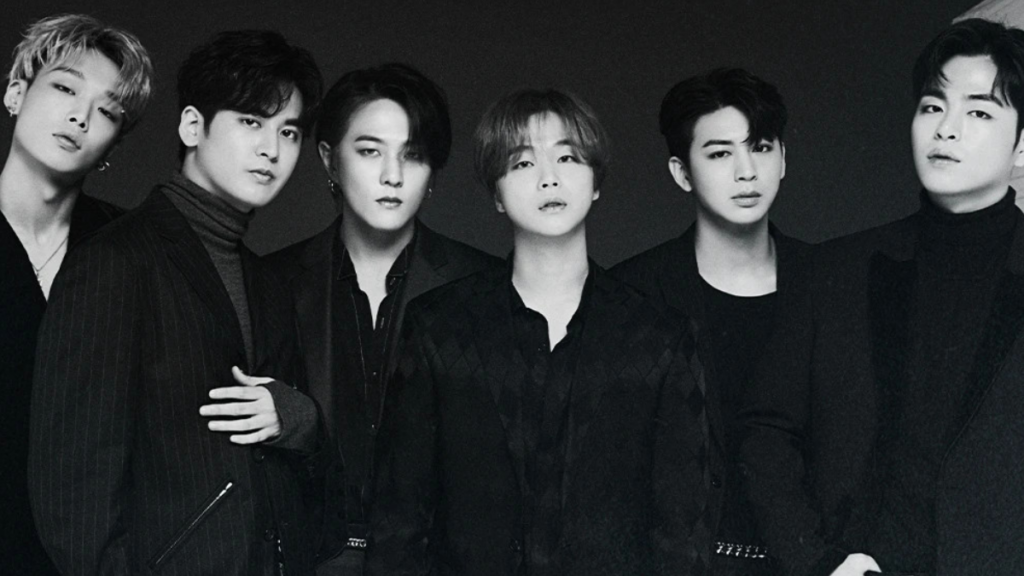 On March 12, YG Entertainment boy group iKON released a dance and vocal cover of their label mate TREASURE's newest single, "JIKJIN." With the twelve TREASURE members joining them for the song's outro, both iKONICS and Treasure Makers got to see a snapshot of the energy shared between the groups.
A Cover That's Pedal to the Metal
The cover, featuring iKON and several dancers, started like any regular dance cover. However, what surprised fans is that it quickly became apparent that iKON weren't only covering the dance, but they had done a vocal cover as well. Jay, Song, DK, JUNE, and Chan all contributed to the vocal department, bringing their own touch to the TREASURE song. Adding his own flair to the cover, BOBBY rapped some of his own original lyrics along with the original raps from "JIKJIN."
A Meaningful Cover
The members of TREASURE have always been open about their love for their senior label mates, so this cover and collaboration was especially meaningful to them. Expressing his excitement for the cover, TREASURE member Jihoon took to Weverse to say he was a "successful fan." One tidbit revealed in a fan call with TREASURE member Choi Hyunsuk makes the "JIKJIN" cover by iKON even more special. Talking with a fan, he revealed that BOBBY helped him practice the diction and flow of his verse in "JIKJIN." It's fitting then to see that BOBBY rapped Hyunsuk's part, along with his own and the other members Yoshi and Haruto's parts as well.
Being iKONIC TREASURES Together
Recently, iKON's Jay and Song appeared with TREASURE's leaders Choi Hyunsuk and Jihoon and other YG Entertainment artists in two episodes of The Game Caterers on the YouTube channel 채널 십오야 (Channel Ten). Competing in games like recognizing snacks with a time limit and clapping and chanting games, it was clear that all the YG artists were happy to have fun together. The iKON and TREASURE members got along especially well, hugging whenever they would get an answer right.
Fan Reactions Are On Fire
With their hearts set on fire by the cover, Treasure Makers and iKONICs took to social media to express their excitement over the cover. Both fandoms came together to celebrate the performance of both groups in the video and applauded the special take on the new song.
If you want to hear TREASURE's original version of "JIKJIN," you can watch it here! You can also check out iKON's most recent release "Why Why Why" here! For more K-pop coverage like this, check out our recap of TXT's Huening Kai's and Avril Lavigne's interactions surrounding his cover of "Sk8er Boi."