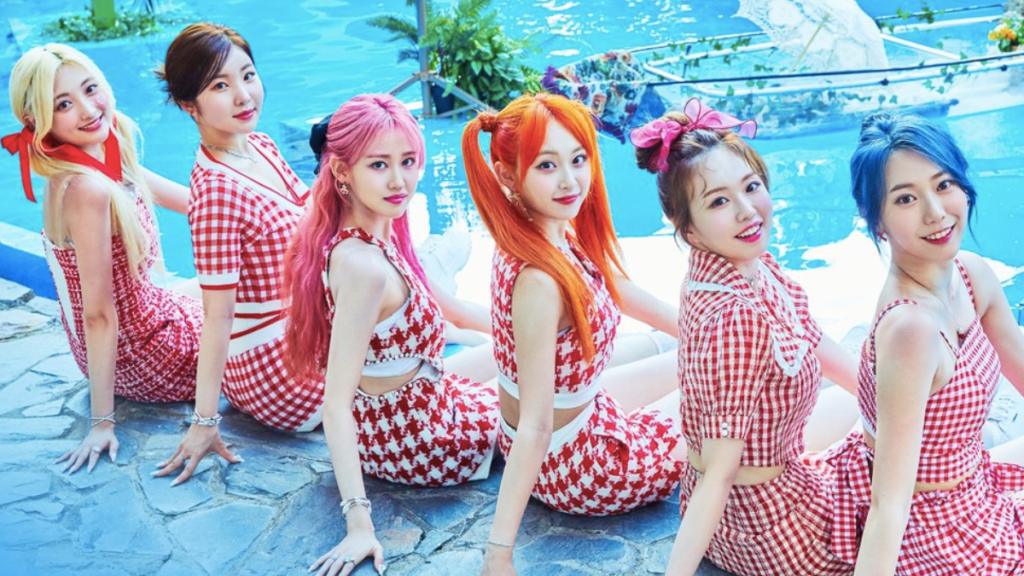 On July 19, FCENM Entertainment's six-member girl group ILY:1–consisting of HANA, ARA, RONA, RIRIKA, NAYU, ELVA–released their second single album, Que Sera Sera. It includes the upbeat title track of the same name which creates a perfect summertime vibe alongside the instrumental version of the song.
Uniquely ILY:1
"Que Sera Sera" is a refreshing summer release combining an up-tempo dance instrumental with the group's sweet vocals. The love song remains unique to the group's signature fairytale elements. These elements fit the group's unique fairytale concept. According to the press release, each member is a fairy of an element: HANA of thunder, ARA of rain and snow, RONA of clouds, RIRIKA of the aurora, NAYU of the moon, and ELVA of wind.
ILY:1 take an optimistic view on the famous quote "Que Sera Sera," translating to "What will be, will be." The song represents the group's belief that love will develop when they cast their spell. The lyrics of the song also portray a magical storyline: "Like a white horse in a fairy tale, a fashionable prince / I feel like I'm under magic." The song was written by Swedish singer-songwriter Caroline Gustavsson who has participated in writing songs for various artists including K-Pop legends BoA ("I believe") and SHINee ("Colors of the season.")
The theme of love in "Que Sera Sera" is a continuation of the group's single "Love in Bloom." Whilst their debut song represented a love that was just beginning, the group sings in their latest title track about a love that has become powerful. The positive message is fitting for the group's fresh concept that fans have become used to. ILY:1 have already created a signature sound through composer Steven Lee who has worked on both title tracks for the group and their b-side, "AZALEA."
A perfect summertime vibe is created through the music video with bright and vibrant colors to complement the song's upbeat nature. The setting is a summer spectacular with a clear blue pool, various fruits, and stunning flowers. The group is styled in pink and white dresses with colorful lipstick to match. With magical effects of sparkling hearts and fireworks, the music video still remains uniquely ILY:1. The member's impressive dancing is also showcased throughout the video with a fun and energetic choreography.
ALL FOR ONLY:1
The most important love for ILY:1 is between them and their fans, Only:1. The group's name represents this feeling as the "1" expresses their desire to be one with their fans. Their fanbase is quickly growing around the world and Que Sera Sera achieved the group's highest first-day sales, showing that the only way is up for ILY:1. Only:1 took to Twitter to express their love for the comeback.
Make sure to follow ILY:1 on YouTube, Instagram, and Twitter to keep updated with all their activities.
Interested in more girl group content? Check out our review of aespa's album Girls here.