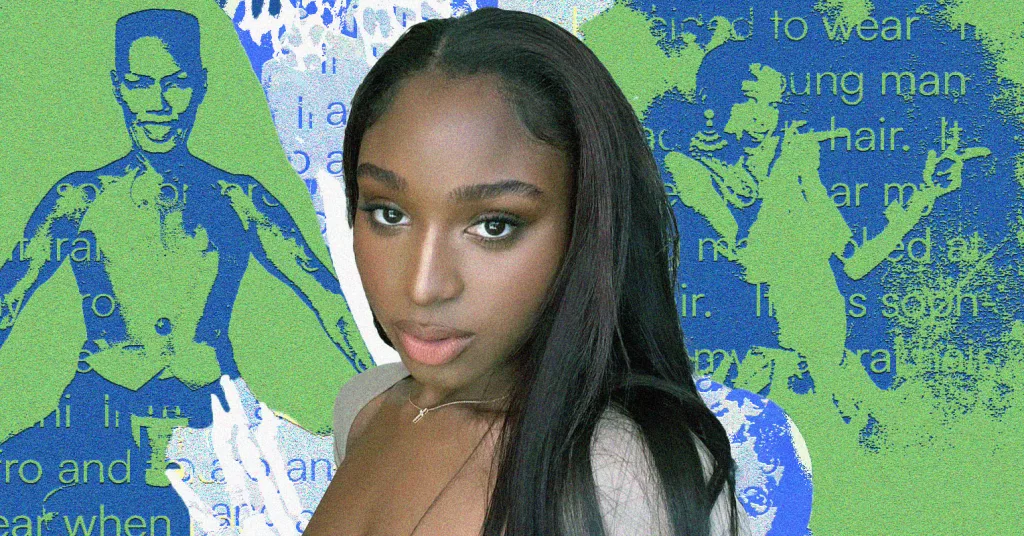 Historically, Black hair has been policed and ridiculed, yet appropriated. For Black Americans, their styling of hair is an art form. Many Black children grow up often having the shared experiences of wash day being an all-day affair. It was one where we sat in the laps of a family member and got our hair braided or straightened or cut. The current styles enjoyed by Black people today are birthed by innovators who have completely shifted the way hair is worn today.
The History of Black Hair
Black hairstyles were birthed from rich African cultures. Prior to colonization, hair was often an identifier of tribe, status, and gender. Tribes like the Fulani and Woodaabe of the Sahel region or the Hamar tribe of Ethiopia all utilized hair within their cultures. According to Misogynoir: Black Hair, Identity Politics, and Multiple Black Realities, European traders were especially aware of the significance of hair within African cultures. When Black Africans were sold off to become slaves in the Americas and West Indies, they were often forced to shave their hair. And if their hair wasn't shaved, they wore cornrows with rice weaved into their braids for the long journey. Forever their connections to their homelands would be changed. Black diaspora turned to head coverings. According to Thirteen, "the slaves' head-wraps were signs of poverty and subordination. Accounts of clothing distribution show that masters sometimes allotted extra handkerchiefs to their female slaves, ostensibly to be used as head coverings." Once free, Black people began to reclaim their hair.
Discrimination and Oppression: The Crown
It was sophomore year when I decided to wear my natural hair. In high school, a young man in high school looked at my afro and told me I had sh**ty hair. This came after years of heat damage and blow-outs. This is not a story that is unique to me — it is one that many Black people can understand.
Black hair has been the subject of white supremacist violence for centuries. Because of this violence, Black people turned to assimilation. During the twentieth century, it was common to chemically distort their hair texture. Relaxers and texturizers helped keep kinky hair straight. For many Black women, they were forced to relax their hair from a young age. Anti-Black hair discrimination is also impacting the physical health of Black people. Studies published in the Journal of the National Cancer Institute found that chemical relaxers are linked to higher rates of uterine cancer. Furthermore, these findings are opening up conversations across social media about the impacts of racial hair discrimination.
In the workplace today, it is common for managers and supervisors to send home Black employees who wear their natural hair in braids, locs, or afros. Jeffrey Thorton, a Black man, was qualified for a job that he ultimately lost out on due to discrimination against his locs. In 2018, Faith Fennidy was sent home because her braids were deemed "unacceptable" A year later, the CROWN Act was established to protect racial discrimination against hair. "CROWN" is an acronym for "Create a Respectful and Open Workplace for Natural Hair." The history behind hair discrimination is what birthed laws like this.
Black Innovative Styles
From the varied shapes of afro on TikTok, to the many intricate fades worn by Black artists, hair is continuing to evolve within the Black community. The hi-top fade, braided hair art, and "Buss Down" lace fronts are some of the many pieces to Black hair that have come from Black innovations.
The Hi-Top Fade
The hi-top fade is commonly worn amongst Black community members. Seen to this day, the style consists of a tapered shave with hair cut evenly at the top. The fade came about due to grooming needs of the military. Men were expected to have their hair cut, and for Black men, they chose the "fade." Evolving throughout the decades, this style was one that built community in barber shops.
The hi-top fade as we know it was popularized in the '80s and '90s, with the birth of rap in New York City. The style could be seen on icons like Will Smith and Grace Jones. To achieve the look, it helps to have a barber who is skilled in evenly leveling hair and creating a clean taper.
Shaped and Colorful Afros
The afro grew to prominence in the '60s. For a way of resistance against the anti-Black oppression of natural hair, activists like Angela Davis rocked the style. To style the afro, hair is picked out. Naturally, the hair will take on the shape of a sphere. Type 4 hair, which is versatile and capable of a wide range of styles, allows the afro to be worn with long or short hair.
Today, Black creatives such as hair influencers and cosplayers are taking the style further by creating intricate shapes and formations with their afros. Styling hair as stars, dragon balls, down to minions TikTokers like @kwiin.ava are teaching TikTok users how to shape their own afros into different styles. On the other hand, cosplayers like @heirofglee use the afro to cosplay Starfire. This Starfire hair features an ombre afro that is almost knee-length.
The "Buss Down" Lace Front and Edges
While the lace front wigs certainly aren't unique to the 2020s, Black women have completely reinvented the manner in which people approach lace fronts.
How to achieve it? The install starts off with a thin stocking cap. Gluing the cap to hair that is cornrowed allows the wig to lay as flat as possible. Once the cap is on, it is then shaded to be a direct match of someone's skin. After this bald cap method is complete, the wig can then be glued on. Edges are also an essential part of black hair care. The style consists of taking baby hairs (the small hairs that are at the top of the forehead) and slicking them down.
Unfortunately, the practice was created out of the rejection of natural black hair. Due to anti-Blackness, it was an expectation for Black people to straighten their hair. Born from this anti-Blackness are terms like "nappy" which has historically been used to denigrate the hair of Black people. Even in verbiage today, when Black people describe baby hairs that are not straight, they use the term "kitchen."
The style can be seen on Black women as early as the 1920s. Icons like Josephine Baker could be seen often creating "swoops" in her hair that mimics the patterns in which Black women style their edges today. This technique has become one of the key aspects of lace front installs for Black women.
Today, Black people are celebrating their hair, and pushing the boundaries of their craft. Hair shows like the Bronner Bros International Beauty Show are some of the many spaces that celebrate black creativity. Hair shows aren't the only ways creatives show their skills. Social media today is seeing the success of creators like Alfred Lewis.
Lewis is part of those who push beauty forward with his wig styling content. Whether it is fairy lights in hair or different bleaching combinations, he is doing it all. More and more black people are using color, charms, and form to experiment with hair. As for the future of Black hair? The community meshes current technology with traditional practices to usher trendy yet boundary pushing styles. While Black people continue to innovate and push the boundaries of beauty and fashion, it is necessary for their contributions to be remembered and celebrated.
Want to read more beauty content from EnVi? Check out the latest here!