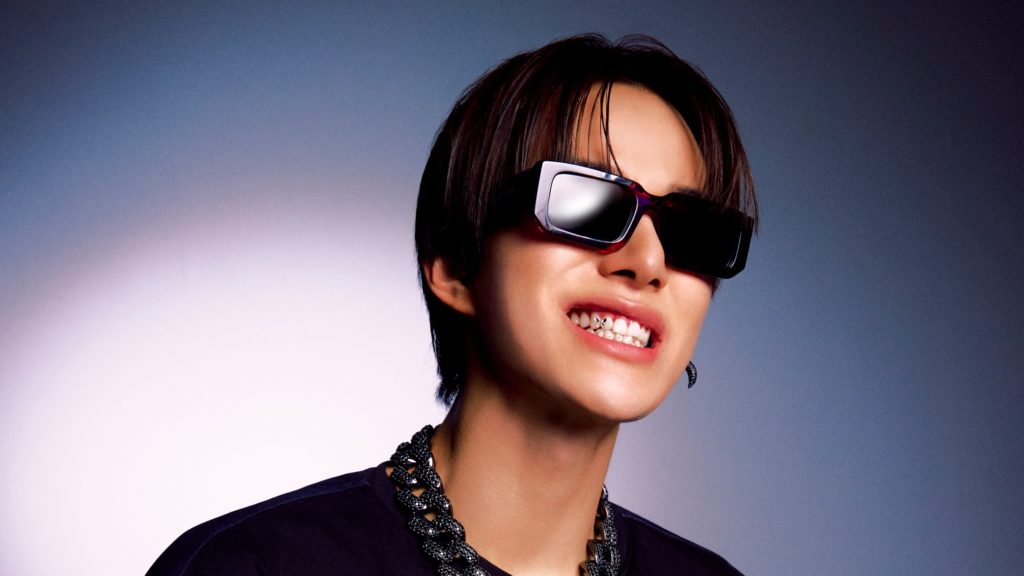 With the resurgence of the Y2K style, tooth gems are taking over the beauty industry. Social media platforms are filled with celebrities and influencers showing off their iced-out smiles—some with simple gems, some sporting butterfly shapes, and others mimicking the blinged-out fashion of Grillz. Adorning your teeth with various colors and shapes is a fun alternative for those who not only want to embody that Y2K essence but also add an extra shine to their smile.
Bling Bling
The practice of adding embellishments to your teeth dates far beyond Instagram influencers, magazine spreads, and cameras.
The earliest evidence of tooth adornments is from the seventh century BC with the Etruscan civilization. Showing their high status, some Etruscan women would remove their front teeth to adorn them with a fitted gold band, similar to a dental bridge, that held a decorative gold tooth, reused teeth, or a replacement ivory tooth.
The Mayan people of Latin America/Mesoamerica region also experimented with teeth jewelry; ancient Mayan kings and queens drilled holes into their teeth and filled them with jade and hematite. This practice not only could display their social status, but some scientists theorize that they did so to help prevent cavities and help dental hygiene.
In more recent history, teeth decorations re-surged in the late 90s into the early aughts with the teens of the time adding rhinestones. This period introduced bling-bling culture, populated by wearing over-the-top oversized diamonds on necklaces, rings, and Grillz.
Celebrities such as Lil Wayne, Nelly, and Monica, popularized the full teeth pieces decorated with 24-karat gold and dripping in diamonds.
Say Cheese
In 2022, the trend has taken a more fun and accessible approach. The hashtag #toothgems has over 500M uses across Instagram and TikTok combined! Influencers and entrepreneurs have quickly capitalized on the trend by opening their own tooth gem bonding practices.
Maya El-Bortol, owner of the practice and salon Sparkle by Maya began learning about bonding tooth gems in 2019 after years of education in dental work. "Over the past year the desire and creativity for tooth gems have absolutely blown up—thanks to mainstream social media," she shared with EnVi.
Within a year and a half, El-Bortol is operating a successful tooth gem business, offering online training courses and tooth gem workshops alongside wholesale retail to supply other professionals in the field. "Tooth gems aren't as 'taboo' anymore and are now 'socially acceptable,' especially with celebrities and so many more sporting tooth gems or grills," El-Bortol said.
Celebrities like Rihanna, FKA Twigs, Bella Hadid, and Rosalia have been spotted rocking them online. Members of K-Pop groups NCT 127 and BLACKPINK have all worn them in their recent promotional photos and music videos.
Tooth gems offer a fun way for anyone to play around with their look and smile outside of semi-permanent braces and uncomfortable Grillz. "There is no better feeling than a client smiling and singing happy cheers after they've seen their gems," El-Bortol explained. "We have some clients who have insecurities about their teeth, so to see their confidence increase is a win for us."
DIY Approach
With its growing popularity, the accessibility to tooth gems has grown also. Various at-home tooth gem kits are available so one can add a twinkle to their smile in the comfort of their own home! These kits provided customers with the proper adhesive, tools, and crystals for whatever design they wanted to achieve.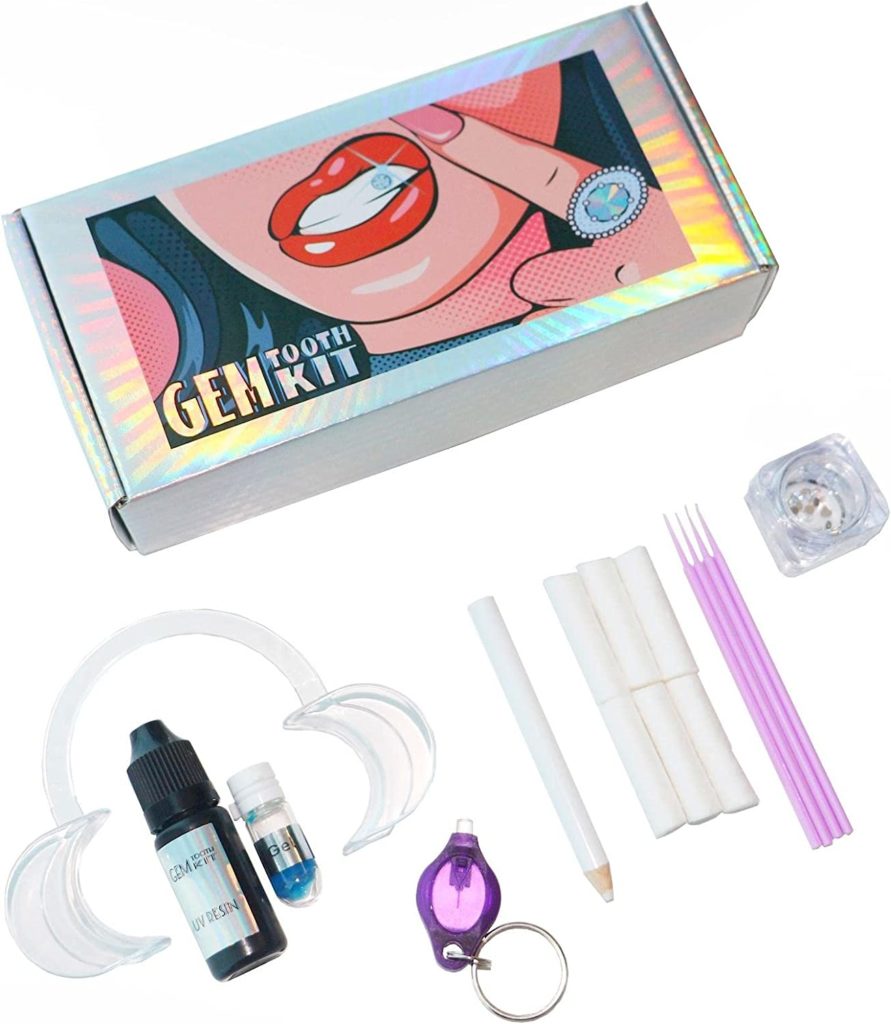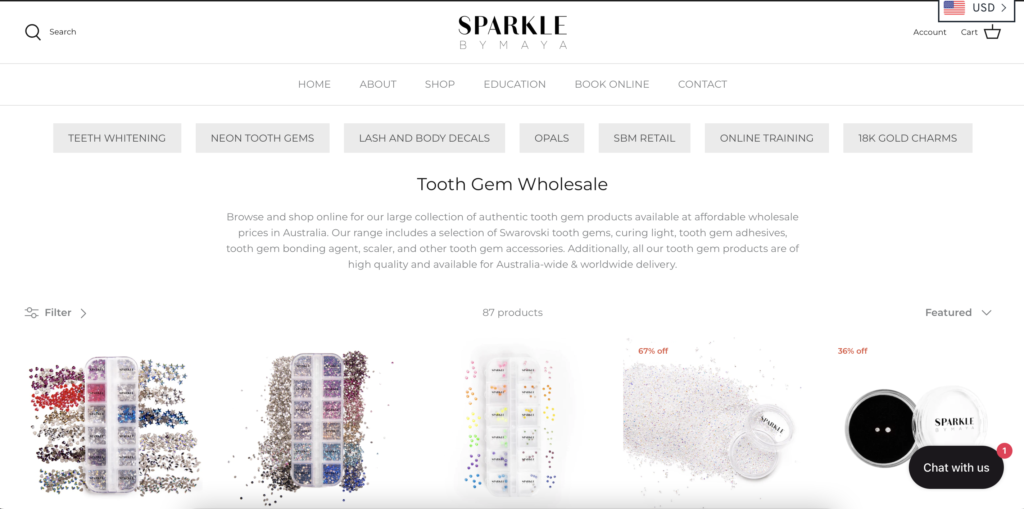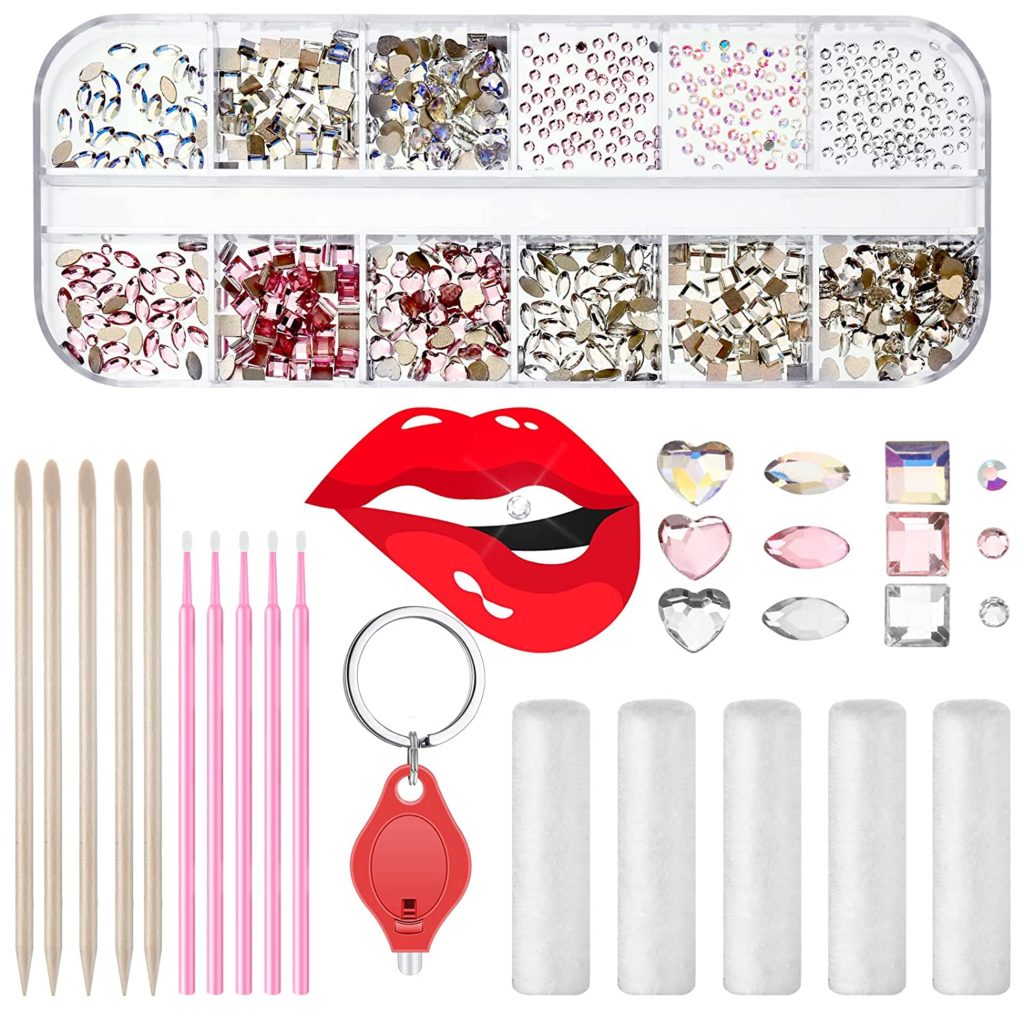 Mouth adornments have always been a beauty statement, tooth gems just put a modern twist on it! From a simple gem to a butterfly, or even fully iced-out teeth, the possibilities are endless. Trends come and go, but tooth gems have become a staple in 2022 beauty.

Want more beauty? Check out our top picks from Sephora's beauty sale, here!