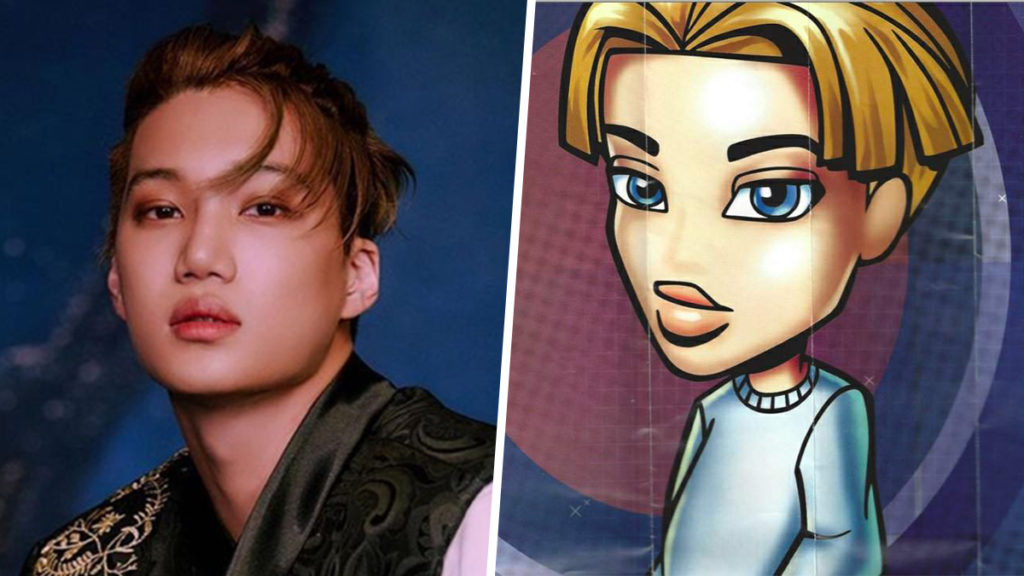 2021 was a revolutionary year for both K-pop and Bratz enthusiasts. While EXO's KAI shook the world with his sophomore EP, Peaches, the Bratz dolls echoed with a massive comeback of their own. Ironically, K-pop fans have discovered the two icons share something in common–impeccable looks and irresistible charm.
Recently, various memes have swarmed the Internet of superstar KAI and his Bratz boyz lookalikes. From Dylan to Cameron, Koby, and more, the comparisons are uncanny and downright hilarious. For your viewing pleasure (and amusement), here's a roundup of KAI's best and most accurate Bratz looks.
Blazin': KAI as Boyz Cameron
Bratz Boyz's resident skater, Cameron, is nicknamed "The Blaze" because he's a.) hot, b.) a daredevil, and c.) extremely adventurous. While KAI's off-stage personality is on the chill side, there's no doubt the singer takes risks when he's center stage.
Fans have even taken it upon themselves to insert some of his (and EXO's) iconic song lyrics to truly capture the essence of KAI and the Bratz's Cameron.
Sly as a Fox: KAI as Boyz Dylan
Known as the Bratz playboy, Dylan's nicknamed "The Fox" because he's as sly as he is flirtatious. While KAI is far from the playboy type, he does know how to woo the guys and gals with just the slightest touch of romance and intrigue. If the smooth-talking performer were a live-action Dylan, these would be his most successful pickup lines:
Love It, Feel It, Adore It
Since this is the demographic that would've played with Bratz dolls as kids, it's no surprise fans are asking for a legitimate KAI x Bratz collaboration. From original artwork to fan-made edits, there's a clear interest in seeing KAI's model-like features portrayed in a real-life doll. Whether MGA Entertainment–Bratz's manufacturer–ever decides to follow through with a K-pop collab is unknown, but it sure is fun to imagine all the possibilities.
Catch up with KAI in his latest song, "Peaches," and follow Bratz on all social media accounts here.
For more Bratz coverage, check out our recap on the dolls' 20th anniversary here!