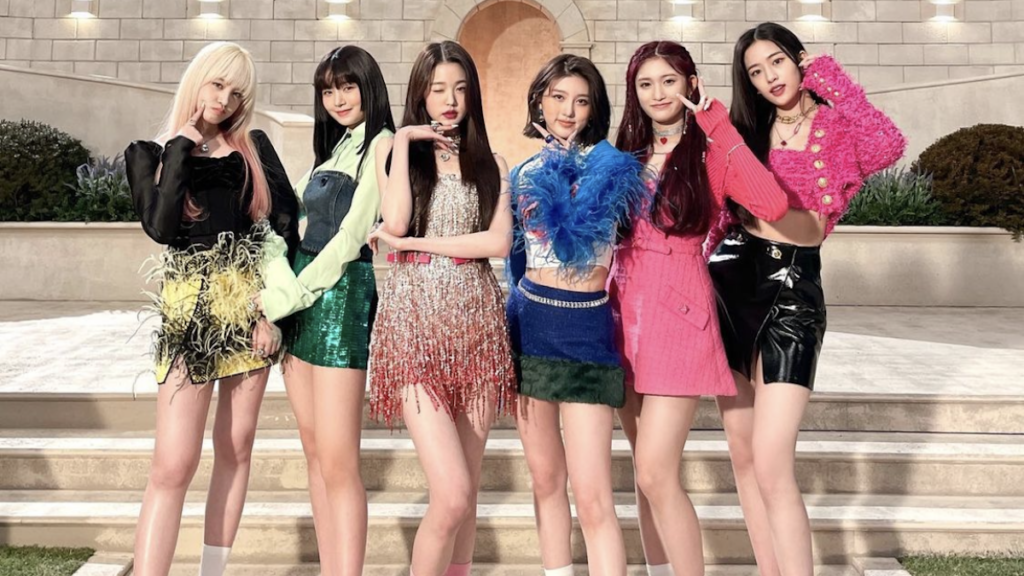 On July 31, fourth gen leaders and million-sellers IVE released "I'VE SUMMER FILM," a video to preview IVE's soon-to-be unveiled summer comeback with their third single album, After Like. Showing IVE's unique charm, the video is a refreshing take on summer that's far from the usual sunny and bright motifs. The members, GAEUL, YUJIN, REI, WONYOUNG, LIZ, and LEESEO, talk about friendship and exude their closeness with each other.
IVE's Touching Friendship
In matching white dresses, IVE narrate their summer friendship story as they sit in a forest. With a heart-warming narration from LIZ, "Even on the day we got rained on, it should've been cold, but it was not. When I am with you, I am not scared at all. Never did I know I could be brave in the days we became friends," the video evokes an almost tear-jerking warmth of a friendship that outlasts even the rainiest days.
The girls also sincerely talk about the ups-and-downs of friendship, including fighting but still wanting the best for the other person. Promising an unchanging and long-lasting friendship, the members hug and play around with each other, creating a picture of the beauty of their youth. "Promise me that you won't forget. About the summer of the six of us," IVE conclude the narration with joyful laughter.
The Award-Winning Writer Behind "I'VE SUMMER FILM"
At the end of the film, the narration or text is credited to Chung Se Rang, a Korean writer who received the Changbi Prize in Fiction in 2013 and Hankook Ilbo Literary Award in 2017. Her portfolio includes bestsellers such as "School Nurse Ahn Eunyoung," which was also adapted as The School Nurse Files on Netflix.
Chung Se Rang took to Instagram to express their excitement to be a part of IVE's comeback. They also revealed that HAUS OF TEAM's director Roh Sang Yoon—who was behind the music videos for IVE's megahits "ELEVEN" and "LOVE DIVE"—personally contacted them to write for IVE's summer film. Their Instagram caption reads, "I wrote the text for IVE's summer film! One day, director Roh Sang Yoon suddenly contacted me and requested me to write a text that the IVE members will personally read. Despite the pressure, it was a great experience! It was short but written with lots of love. I am looking forward to the comeback! I left the link [to the film] in my profile."
IVE Are About to Break Records, Again
It hasn't been long since IVE's last comeback with LOVE DIVE, which is still topping major Korean charts to this day. With achievements that are too many to count, IVE are clearly brewing up another hit to take over worldwide charts and music shows and further cement their name in multiple industries. Currently, After Like is steadily gaining pre-orders, and the era has not even officially started yet. DIVEs and the general public alike are avidly waiting for IVE's return and what new records the monster rookies will break.
For comeback news, stay tuned to IVE on Facebook, Twitter, Tiktok, Instagram, Youtube, and Spotify.
Want more content on recent girl group releases? Check out our coverage on STAYC's WE NEED LOVE here!