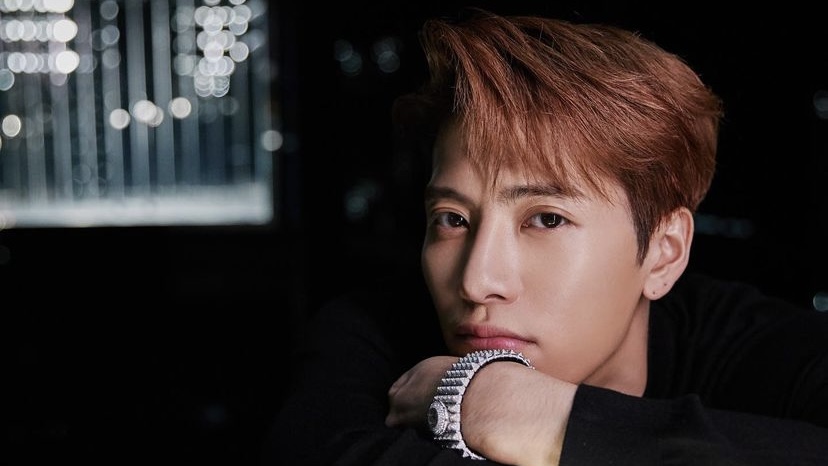 From an Olympic fencer to a renowned worldwide artist, Jackson Wang's story is one of hardship, resilience, and determination. The Chinese artist shares this story in his latest single "王嘉尔 JACKSON WANG." Released on January 11, 2022, "王嘉尔 JACKSON WANG" is an intimate song, sung entirely in Mandarin, expressing the most significant and personal moments of the artist's life. 
王嘉尔 JACKSON WANG: The Dreamer
Produced by Jackson, Isaac Han, and Gingerbread, the song marks the first single off Jackson's upcoming Chinese EP. The singer penned and arranged the song by himself. The lyrics focus on his life story transitioning from an Olympic athlete to a worldwide star.
The accompanying music video is a hand-drawn animated style that illustrates the artist's story frame by frame. The opening verse foreshadows the theme of the song–a story about the journey of a youth who steps out of his comfort zone towards an uncertain future. He sings, "Taking my path step by step, it ain't so bad / When you get used to it, it ain't so sad / taking my path, it ain't so bad / when you get used to it, it ain't so sad." The sense of loneliness and anxiety Jackson eloquently conveys in the song can be seen as a reflection of those feelings this generation's wandering youth also experience in their lives.
As the first rap verse begins, the video introduces two new animated characters, Jackson's parents. They are illustrated standing next to him as he walked the path of leaving his home behind at 17 and journeying to a new and foreign country. He raps, "I left my home with no hesitation, I left it all behind me / Got a one-way ticket and three suitcases on July 3rd / Nothing in my pocket, only my dream for music / Unsure if I could relieve my parents' worries."
Jackson's story continues, introducing the most significant moments in his life. From opening his own company and fashion line–Team Wang, Team Wang design, and Team Wang Records to debuting in his new co-ed group PANTHEPACK. The moments each illustrate a precious milestone in the artist's story.
Always Inspiring
If you've followed Jackson since his debut with GOT7, then you're already familiar with Jackson's trait of being a motivational and inspiring figure to his fans. More often than not, the artist would be tweeting messages of encouragement to Jacky's (his fandom), motivating them to strive for their dreams no matter what the obstacles in front of them may be. With his ability to relate and with his authenticity, Jackson develops deeper connections with fans.
Tell Me Your Story
Aside from his charming personality and his music, one thing that attracts fans to Jackson is his way of wanting to know those who support him. The artist is always sharing moments of his life–both professional and personal with his supporters. At the same time, he hopes his fans would also share meaningful moments in their life with him. With the release of his latest single, Jackson asked fans to tell him their story in 16 bars.
Jacky's aren't one to say no to a challenge. The moment the artist created the #JacksonWang16bars challenge fans flooded Twitter and Instagram with their own story, sharing the most meaningful parts of their life in 16 bars.
With an upcoming EP release, there is definitely a lot you can expect from Jackson in the future.
You can listen to "王嘉尔 JACKSON WANG" on Spotify and Apple Music, and follow Jackson on Twitter and Instagram.
Want more Jackson related content? Read about how Ahgases celebrated GOT7's anniversary here!