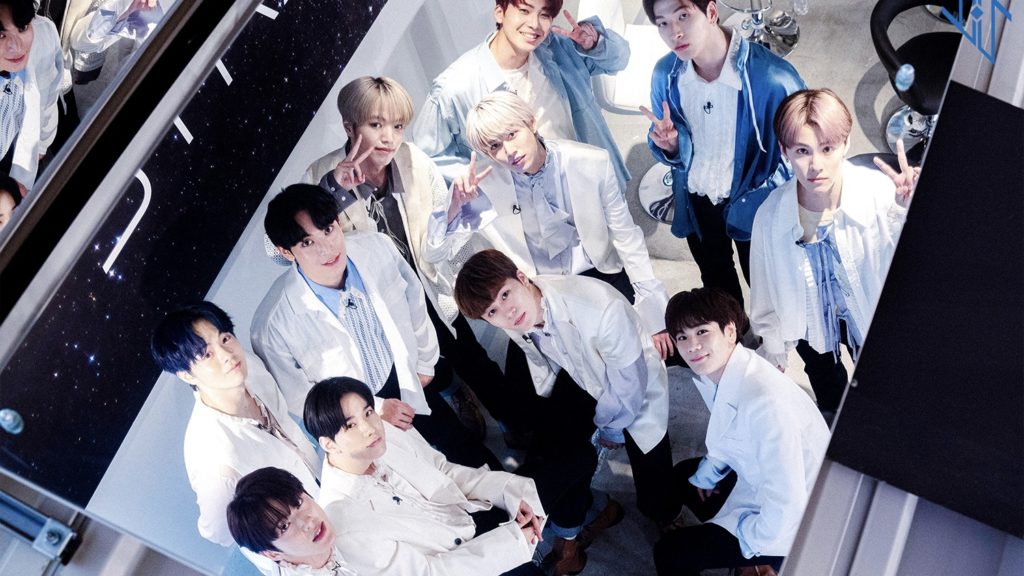 Japanese boy-group JO1 are back to take over the J-Pop scene with their fourth EP STRANGER. Released on August 18th, the EP consists of six tracks that show off the group's versatility. The tracks highlight their growth since their powerful debut track in 2020 with 無限大 (INFINITY), as well as their previous upbeat title track, Born to Be Wild. 
JO1 is a group under LAPONE Entertainment, a joint company created by the companies Yoshimoto Kogyo and CJ E&M.  The group consists of eleven members—Sho Yonashiro, Issei Mamehara, Ren Kawashiri, Takumi Kawanishi, Ruki Shiroiwa, Junki Kono, Keigo Sato, Syoya Kimata, Shosei Ohira, Sukai Kinjo, and Shion Tsurubo. The rising J-Pop group has gained noteworthy accomplishments such as receiving the Best New Asian Artist Award at the 2020 Mnet Asian Music Awards (MAMA), hitting #1 on the Weekly Oricon Singles Chart with their debut single "PROTOSTAR," and charting #1 on Billboard Japan Hot 100 with previous single Born to be Wild.
"This is No Dream, so REAL"
Their new EP STRANGER features the catchy title track "Real," which tells a story of reaching your dreams. The video reached one million views in less than twenty-four hours, which is a significant milestone for JO1 fans, called JAMs. This achievement was made as a goal by the members themselves in their YouTube video series, PROCESS JO1 EP.5. Thanks to JAMs who reached this goal, the boys of JO1 promised to self-direct a special beach video for their B-side track, "Stay." Make sure to look out for it! 
The boys have also released Performance Videos of their other B-sides from the EP.  They released the sensual and mature "Freedom" for YSL Japan and the illuminating and breath-taking "Icarus." In addition, they have also uploaded a practice video for their cheerful and bubbly track, "Dreaming Night." 
The Origin
If you're a stranger to JO1, it may be important to know that the members were notably trainees on Produce 101 Japan (2019), a spin-off of Mnet's South Korean trainee survival show, Produce 101. The members were voted by viewers or "National Producers" to create a permanent group called JO1 (pronounced: jay-oh-wuhn). The Produce 101 series and concept would ring a bell for most K-Pop fans alike. What is special about the Japan spin-off would be that compared to the South Korean series, the Japanese series wanted trainees that weren't signed to any agency, which gives a chance to boys who live average lives but have big dreams of becoming an idol. 
From Average Life to Stardom
The members before Produce 101 Japan have indeed lived the common Japanese life. Before stardom most of the members had very active lifestyles. They were involved in school sports, such as baseball, soccer, and swimming. Takumi himself has expressed that he has played baseball nearly his whole life. Along with sports, Sukai is also skilled in martial arts, as he holds a black belt in karate. Some have also mentioned that they have previous dance training or experience, such as Ren, Mame (Issei), Shosei, Shion, Keigo, and Syoya. A few of them especially have had musical interests and opportunities, such as the leader Sho, Junki, and Ruki. Competing on Produce 101 Japan put all of the members' experiences and skills to the test. The time that the members spent training reminds us that they were all once rivals who desperately did anything they could to not get eliminated off the show. After all the challenges, the eleven members captured the hearts of many Japanese viewers and were chosen to reach their dreams together as JO1.
A Desire to Become the Best 
From up until now, it is no doubt that JO1 has grown so much as artists and individuals since Produce 101 Japan. It was a difficult and grueling journey for the boys, however, all of the hard work and determination they put into becoming singers was worth it. JO1 reminds us every time in their group greeting that they will "Go to the TOP." This message reverberates loud and clear that the boys strive to not just be Japan's top boy group, but a successful global group as well. Now out with their latest single STRANGER, the boys are only going higher from here. 
The fourth single STRANGER is now available on Spotify and Apple Music! 
Want more on music releases? Read about The Boyz's latest release here.
Thumbnail Courtesy of LAPONE Entertainment