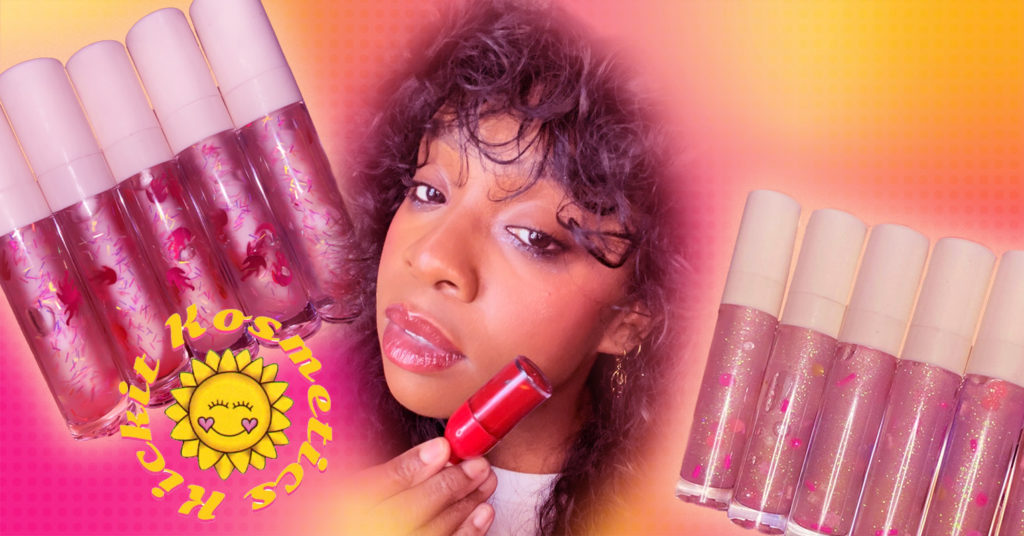 EnVi is back with another Small Business Spotlight! This time, we spoke to Yaya, the founder of Kickit Kosmetics, a Florida-based online store selling K-pop and anime-inspired lip products and body shimmers. EnVi interviewed the business owner about the inspiration and creative process behind her cruelty-free cosmetics. EnVi's beauty team also tried out some of the store's glosses, inspired by acts like aespa, NCT DREAM and TWICE.
Kickit's Kick-off
Open since 2020, Kickit Kosmetics sells hand-made body and lip products, including glosses, oils, and scrubs. Yaya's K-pop journey began when she came across BTS' Mnet Asian Music Awards 2016 performance of "Fire" on YouTube. "I was in awe, so I ended up watching more and ended [up] falling down this rabbit hole," she told EnVi. Soon after, she got into NCT, and now her other favorite groups include ATEEZ, LOONA, fromis_9, Kep1er and P1Harmony. 
Yaya's love of K-pop and lip gloss inspired her to start Kickit Kosmetics during the 2020 lockdown. "I was laid off from work for a bit and had no choice but to stay home," Yaya said. Making lip gloss became both a hobby and a way to make some extra money. "I loved lip gloss but hated buying it because it always seemed a little overpriced," she continued. She was inspired by other lip gloss creators but also wanted to try something different. The founder recalled, "I thought, 'Well no one has really done K-pop-themed lip gloss yet, have they?'"
Kickit's Creativity
Several products are designed with specific K-pop and anime themes and come with extras such as candies, photocards, and scrunchies. When developing a product, Yaya usually envisions what it would look like first, thinking about which colors would stand out in a gloss. The Kickit Kosmetics owner explained, "For instance 'The Feels' gloss, there's [a] significance of pinks and yellows and glitter in the MV and teaser photos, so I gave the gloss a glamorous feel and look."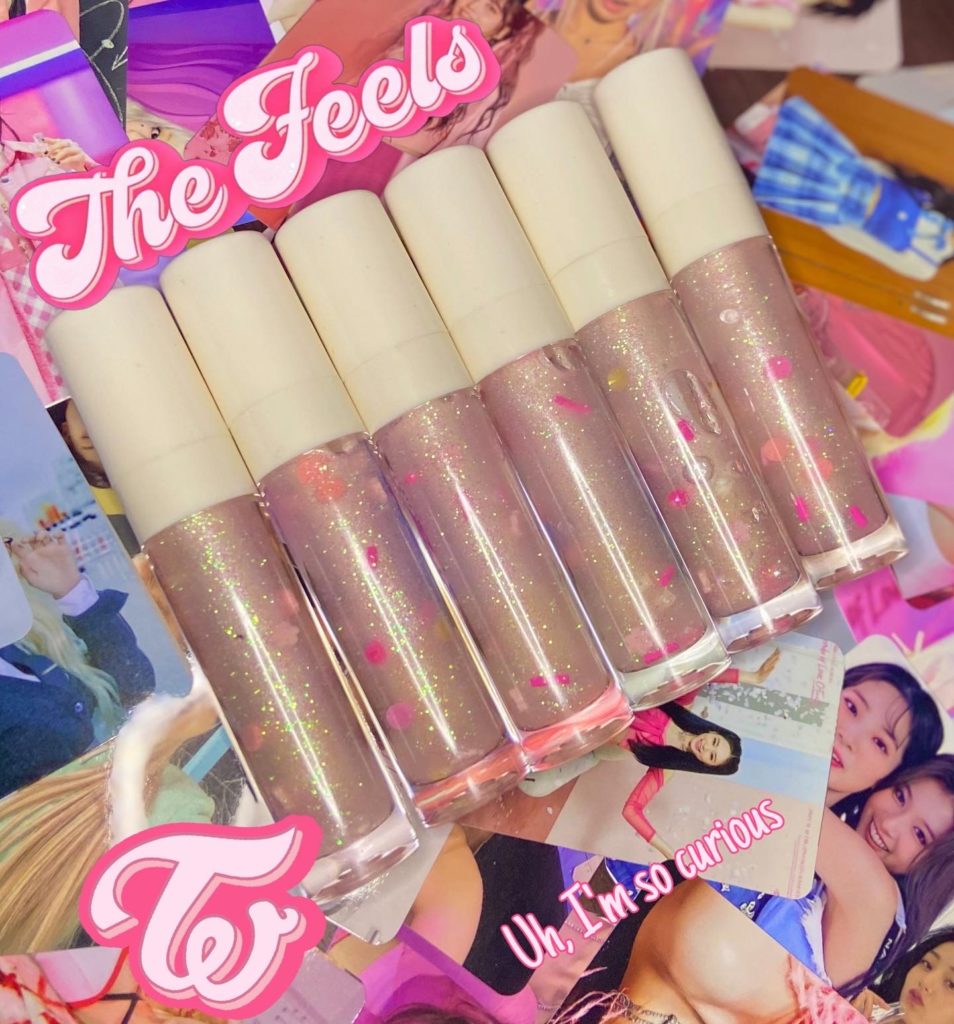 Going from ideas to production involves taking note of what to put in the gloss. The creator then orders flavoring, glitter, confetti, and decals before putting all the ingredients together. The manufacturing process can be seen documented on the business' TikTok page. Yaya explained, "Sometimes it takes a few test tries, but most of the time, I end up getting the look I hoped for the first time, and that's how a product is born."
Yaya's favorite product line so far is the Sanrio collection, which comes with hair accessories and glosses based on the characters. She explained, "The Cinnamoroll one is my favorite gloss I ever made. It's so sweet and very smooth."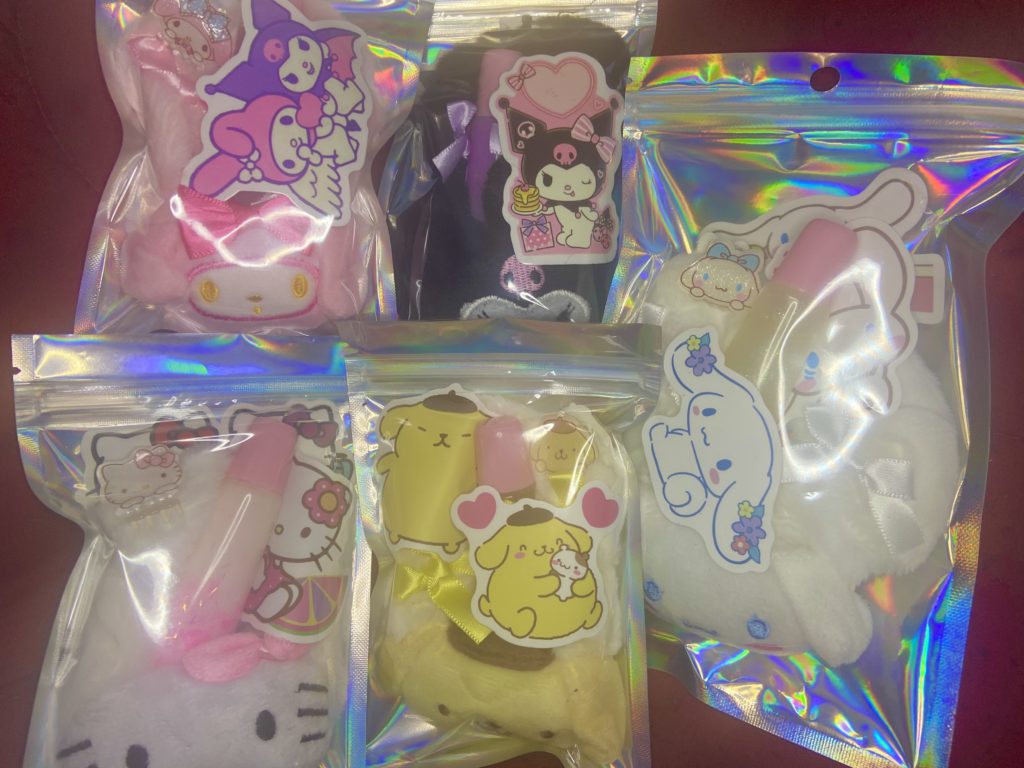 Beauty Looks with Kickit Kosmetics
According to Yaya, the collection inspired by NCT DREAM's singles, "Hot Sauce" and "Hello Future," was probably the set she spent the most time working on. The "Hot Sauce" gloss was especially challenging. "The recipe never turned out okay until the last try," she added. True to the song's spicy theme, the lip gloss has cinnamon and a lip plumper for a bit of a kick.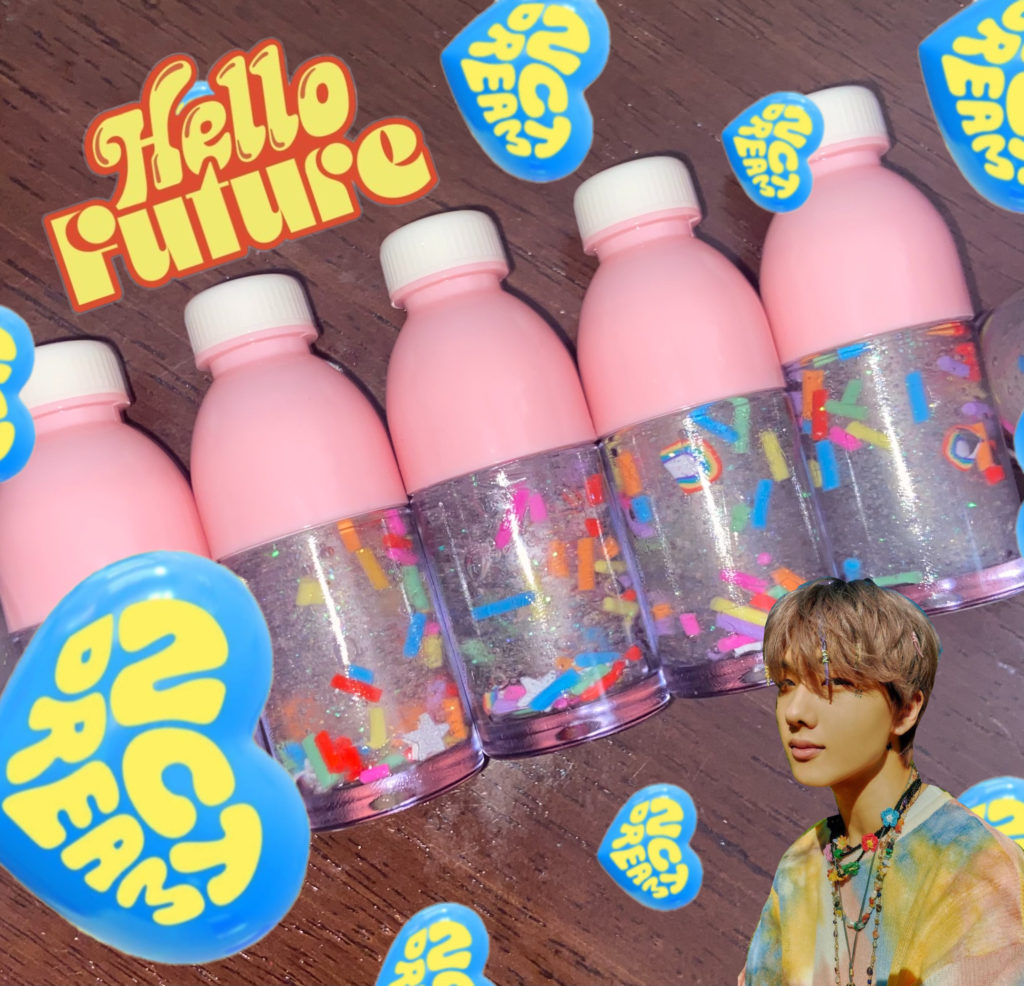 According to Yaya, the collection inspired by NCT DREAM's singles, "Hot Sauce" and "Hello Future," was probably the set she spent the most time working on. The "Hot Sauce" gloss was especially challenging. "The recipe never turned out okay until the last try," she added. True to the song's spicy theme, the lip gloss has cinnamon and a lip plumper for a bit of a kick.
"The 'Hello Future' gloss is complete with shimmery clear liquid and sprinkles inside a pink bottle-shaped container. I love that it smells like cake batter and leaves a subtle shimmer on the lips. It isn't sticky and lasts for a few hours. It's the perfect addition to any lip look!" – Kryscy, Beauty Editor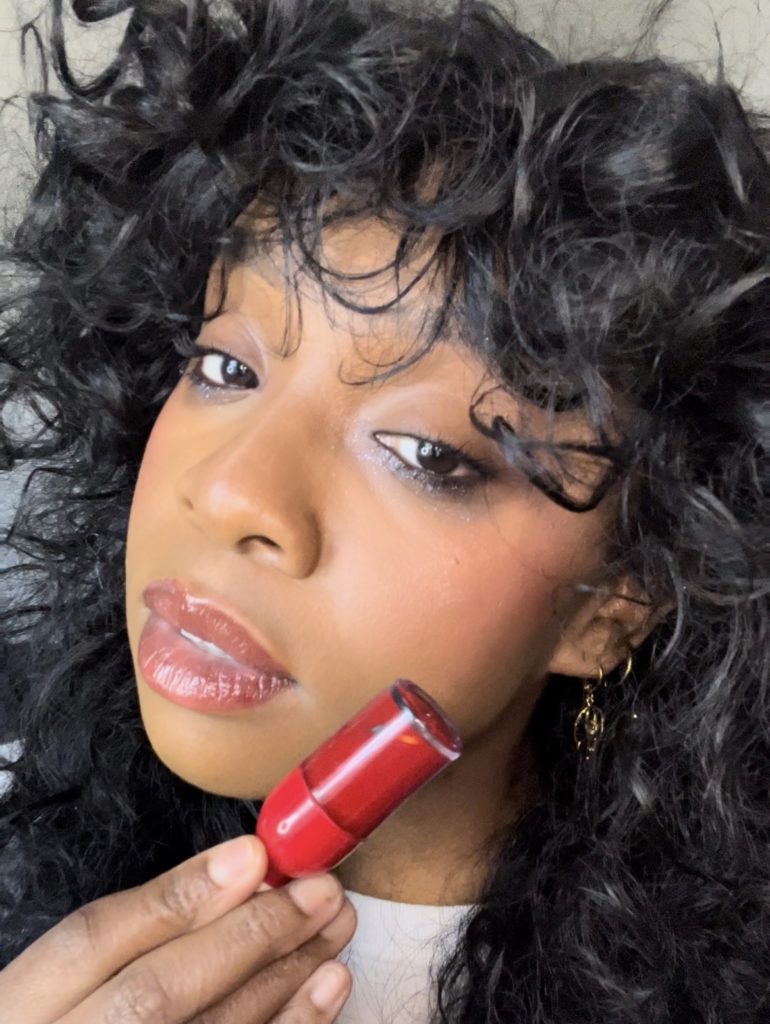 The "Hot Sauce" lip gloss is my favorite. I love the smell and taste of cinnamon and the cute pepper ornaments inside the hot sauce bottle-shaped container. The cinnamon leaves a unique tingly sensation on my lips. My favorite aspect is the red tint that this gloss has. It lasts throughout the day and makes my lips look soft and plump. I also like that it is infused with aloe and vitamin E to ensure healthy lips with the minimization of fine lines." – Kryscy
ATEEZ-inspired "WAVE" gloss
Inspired by one of Yaya's favorite title tracks from the boy band, the business owner shared, "I made it to celebrate ATEEZ themselves, and the fans of Kickit Kosmetics who support ATEEZ."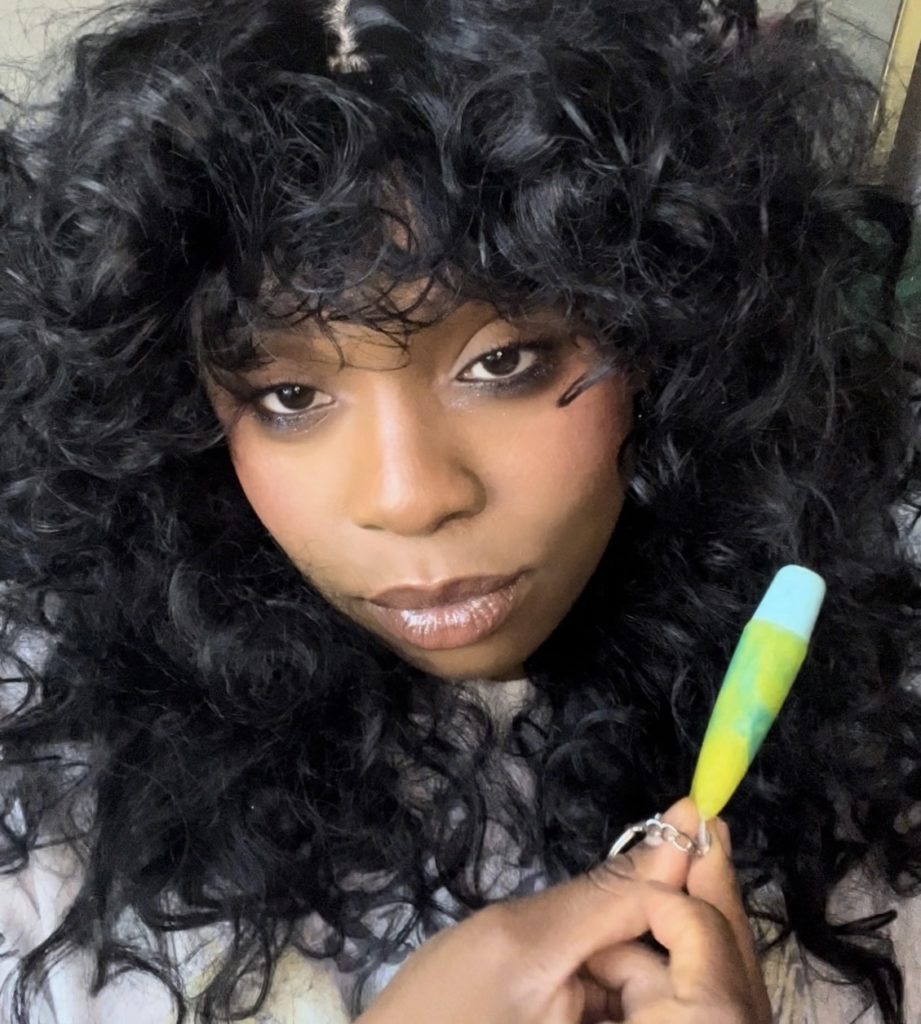 "The "Wave" lip gloss comes in a tube attached to a keychain, so it is easy to carry around anywhere! The colors are neon green and aqua to bring out the beach and island theme of this popular ATEEZ comeback. It smells like peach lemonade and leaves a shiny finish with fine spectacles of glitter on the lips. The shine lasts for a few hours and the accessibility of having it on a keychain or a bag makes it easy to reapply throughout the day." – Kryscy
aespa Collection: "Savage" and "Yeppi" glosses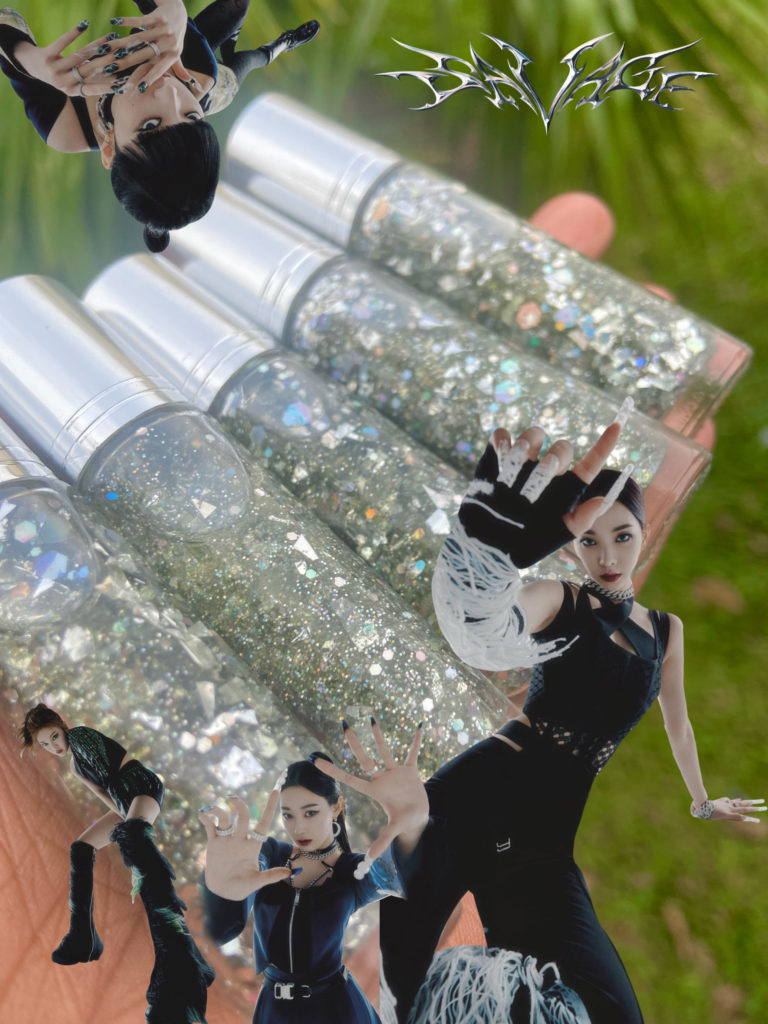 The glosses were inspired by the title track, "Savage" and B-side, "YEPPI YEPPI," from the girl group's first mini album."'Savage' and 'Yeppi' were also two other glosses that I wanted to get correctly, and make them stand out," Yaya described. Making the glosses with the fans in mind, she told EnVi: "I got a few opinions from MYs on TikTok on how I should deliver this gloss, and they ended up loving it."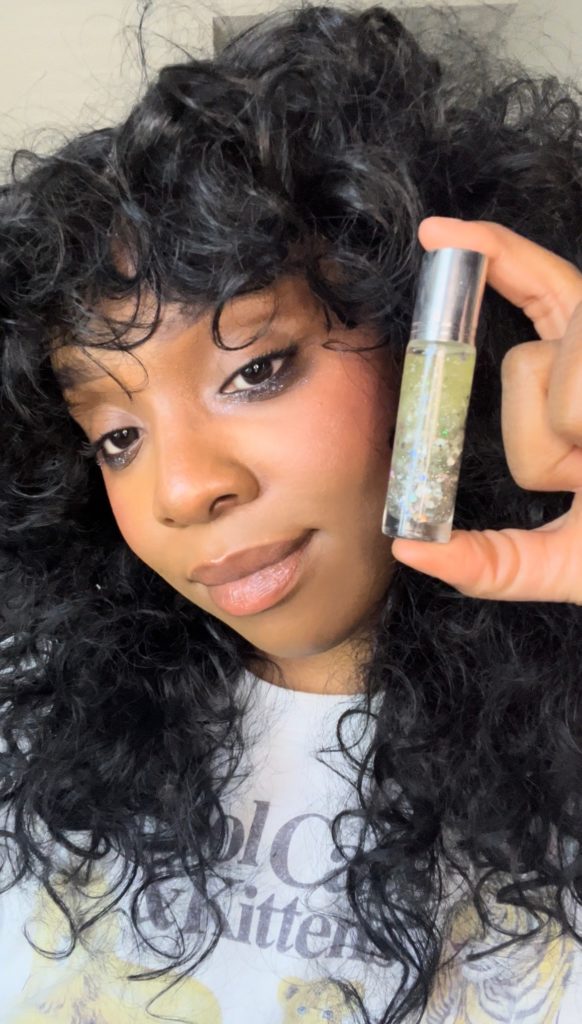 "The 'Savage' lip oil is very nourishing and doesn't feel sticky on the lips. It smells like cranberries all day long. What makes this really unique is the inclusion of silver glitter, so you can nourish your lips throughout the day with a cute tube in hand!" -Kryscy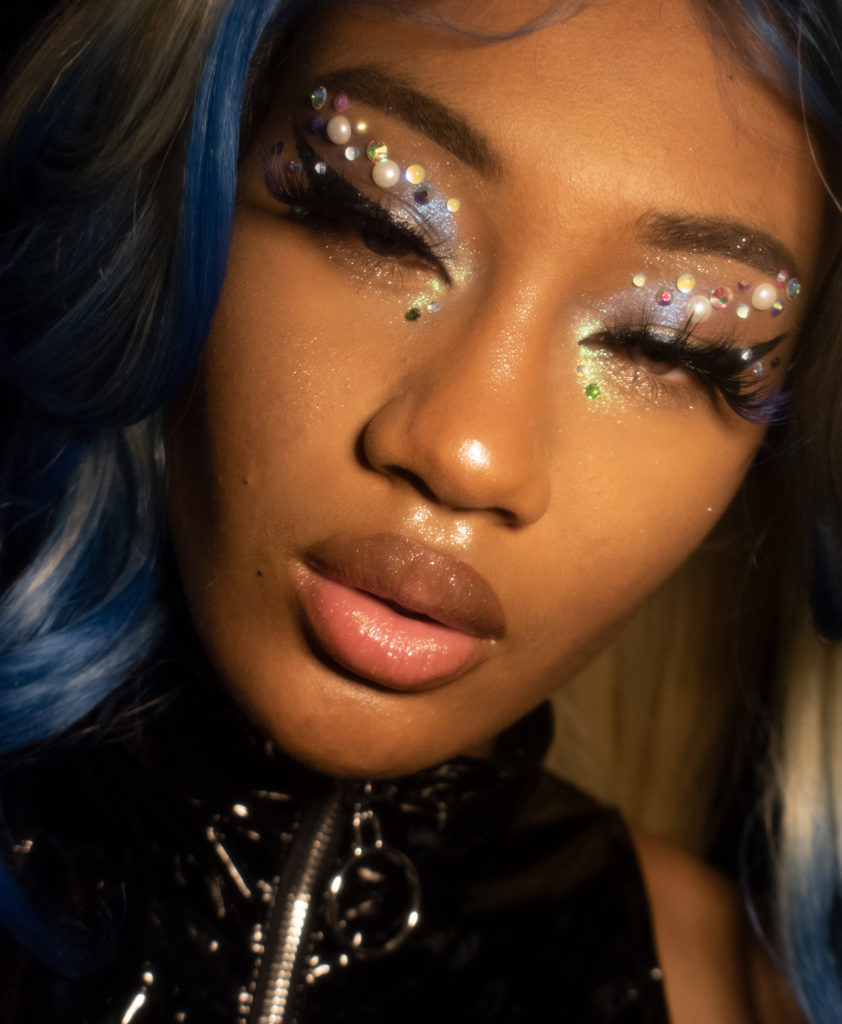 "The 'Yeppi' lip gloss is a high luster lip gloss. With a cherry fragrance and soft finish, it works well on the lips and keeps them well moisturized throughout the day. Within the product, are specs of glitter which add another element of shine to the lips." – Ellie, Beauty Writer
Keep Going On
Two years since the small business started, the biggest lesson for Kickit Kosmetics so far has been consistency. "I spent months on starting up my business. Trial and error," she admitted. "And after getting my first order, it felt like my biggest accomplishment." Throughout the journey with Kickit Kosmetics, it had been important to expect the unexpected. Yaya had been going from weeks without any orders to hundreds of orders to prepare by herself. "You just have to keep going to see where it takes you," the business owner encouraged.
If Yaya were to give advice to aspiring business owners, it would be to do online research for what you want to sell and be prepared to make mistakes. To build a community of supporters, she also suggested, "Whatever you do decide to sell, be true to it, and you'll meet your followers along the way."
This persistence has paved the way for several special moments in Kickit Kosmetics' journey. One of these was handing out lip gloss freebies at Yaya's first ever K-pop concert, P1Harmony in Miami. As for one of the biggest highlights, that would be one of their TikTok videos going viral. Last December, Yaya posted a video and hoped for a thousand views, but woke up to 200,000 views and items selling out. "It was the best thing that happened! The video, which now has 1 m [million] views, is still up on our TikTok!" she said.
In terms of next steps, after a short break, Kickit Kosmetics hopes to be back full-fledged in September with more K-pop-inspired products and beyond. Yaya told EnVi, "I want to also focus on different lip glosses not surrounded by K-pop to cater to others." There are also plans for a wider range of beauty products, including eyelashes, eyeshadow palettes, and more.
You can reach KickitKosmetics on Instagram, TikTok, Twitter, email ([email protected]), Etsy, and Big Cartel.
Interested in more fan-made small businesses? Check out our interview with 6100 ARMY Fix!