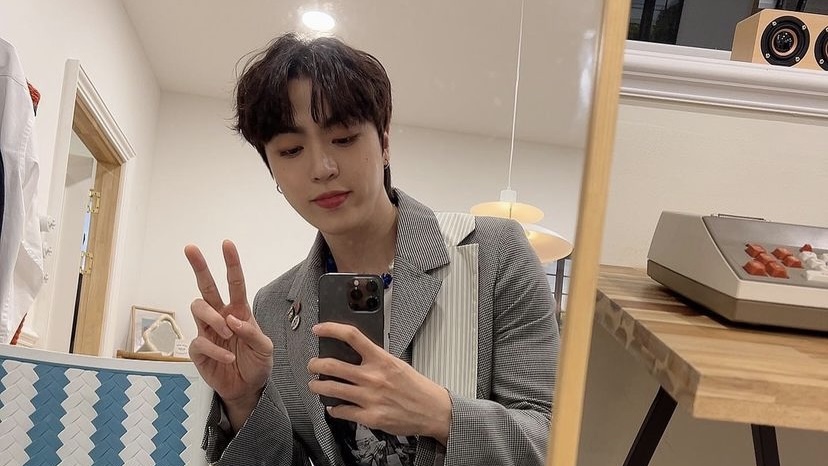 On January 26, Junny uploaded an English cover of NCT U's "Sweet Dream" on his YouTube channel. Being one of the original songwriters and composers of the song, Junny stunned fans with his own version, leaving them charmed.
Dressed in comfortable wear with nothing but himself, headphones, and a mic, Junny set the mood for his cover. In the three-minute video, with a dizzy MacBook Photo Booth filter over his head, Junny sang "Sweet Dream" playfully. Although the setting of the room was dimly lit, Junny's soothing and rich vocals were the true ambiance of the room. With his version of the song being in English, "Sweet Dream" embodied a similar yet different feeling as it truly exuded him.
Fans Had Been Waiting
Junny's fans had been anticipating the R&B artist to drop the demo of "Sweet Dream," ever since NCT's third studio album, UNIVERSE, was released. In a delightful surprise, fans got full cover instead. Finally gifted to them, fans were filled with excitement and relief to see that Junny uploaded his honey vocals to the song.
Much like the Photo Booth filter in his cover, fans were definitely feeling dizzy with adoration for his version of "Sweet Dream."
A Familiar Name
Junny is no stranger to NCT's discography. Other than "Sweet Dream," he has songwriting and composing credits for many of NCT's songs which include "From Home," "ANL," "Be There For You," "Action Figure," and more. Junny has also participated in songs by other artists such as Suho, KAI, Baekhyun, IU, and JAY B to name a few. Well-rounded in his artistry, the R&B artist does not limit what he can do and his versatility.
Check out Junny's music on Spotify and Apple Music and be sure to follow him on Instagram and Youtube to keep up with his latest updates!
Want to know more about the R&B singer-songwriter and composer? Read our exclusive interview with him in "Junny Makes His Mark In The K-pop Industry" here!